Easter Cupcake Recipes
Cupcakes have certainly evolved over the last few years. Instead of plain chocolate and vanilla recipes, we now have countless variations. Besides the different flavours, cupcakes can be filled or not, thinly iced or cover in a mountain of amazing icing. All that before we even start thinking about the decorating ideas. So when I asked some of my blogging friends to share their favorite Easter Cupcake recipes, I expected them to be very good, but
Whenever I arrange a collective post I am always touched by the skills, talents, and imagination of other women. I am so excited to share the collection with you.
Each of these Easter cupcakes is adorable and fun. Better yet, they are all relatively easy to do and don't require a high level of cake decorating ability.
Garden Pot Themed Cupcake
Make a cupcake in a little clay pot, add crushed Oreo cookies and a pretty free printable seed packet. How easy and cute is this? I love the idea of these garden cupcakes for Easter or Mother's Day.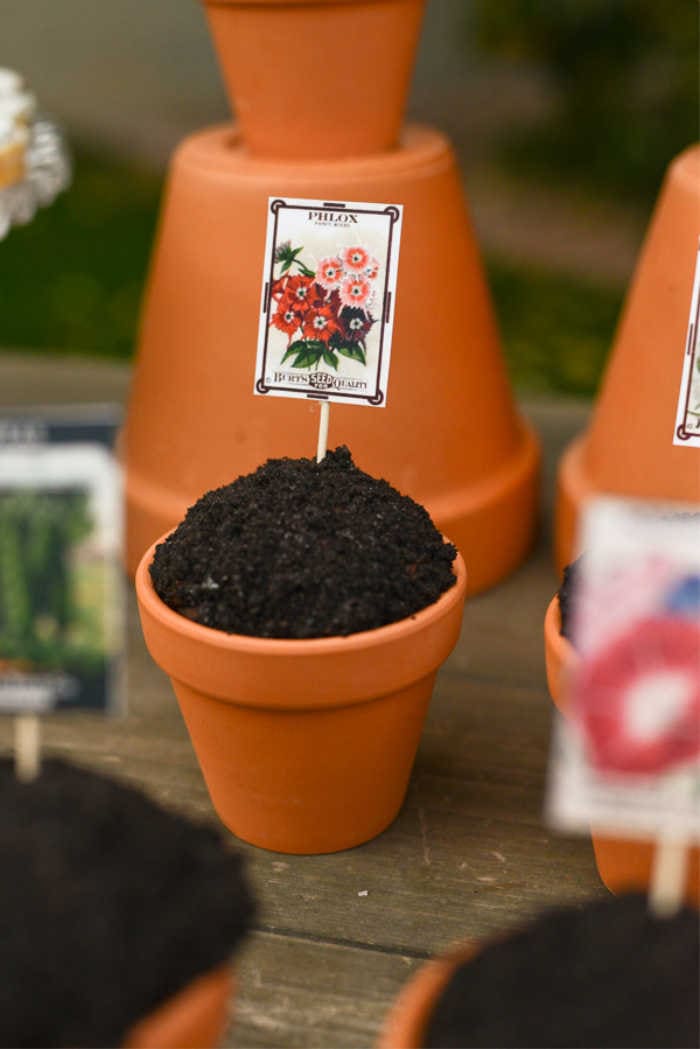 Easy Spring Garden Cupcake Tutorial | from Tikkido
Bunny Butt Cupcakes
I have no idea who first came up with the idea of bunny butts, I wish I could thank them. Just looking at these little cute cupcakes makes me smile.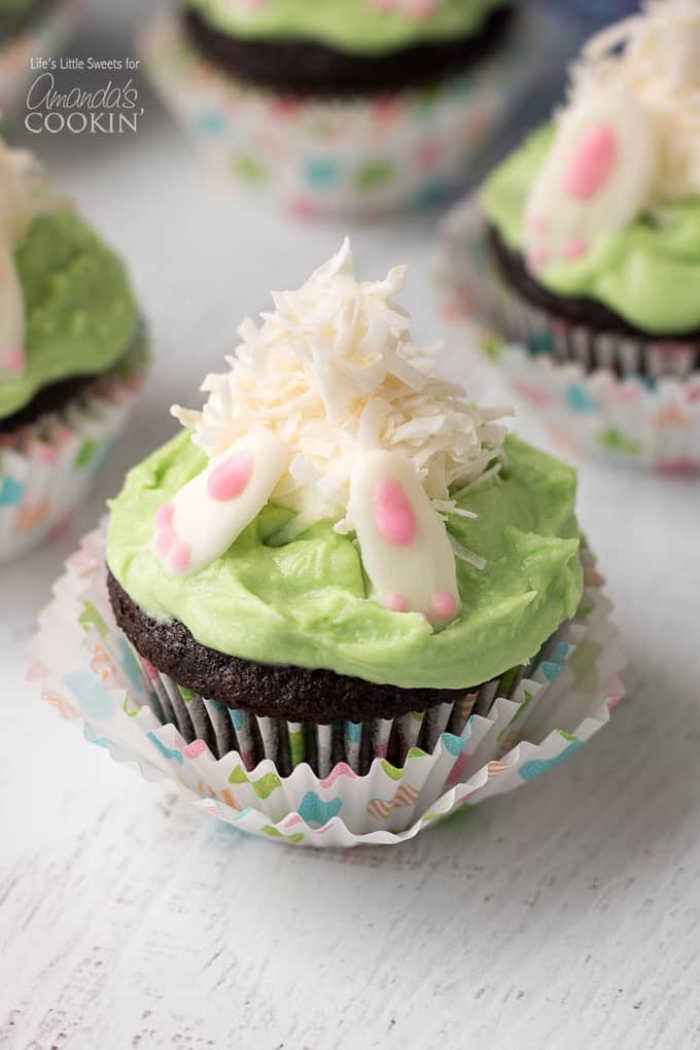 Bunny Butt Cupcakes | Amanda's Cookin
Cadbury Easter Creme Cupcakes
The men in my life will devour these, chocolate cupcakes, and a Cadbury Easter Creme snuck inside.
Cadbury Creme Egg Cupcakes | My Gorgeous Recipes
Bunny Cupcake with Marshmallow Ears
A cake mix, some marshmallows and candy whiskers. You wouldn't guess anything this cute and adorable could be easy to achieve.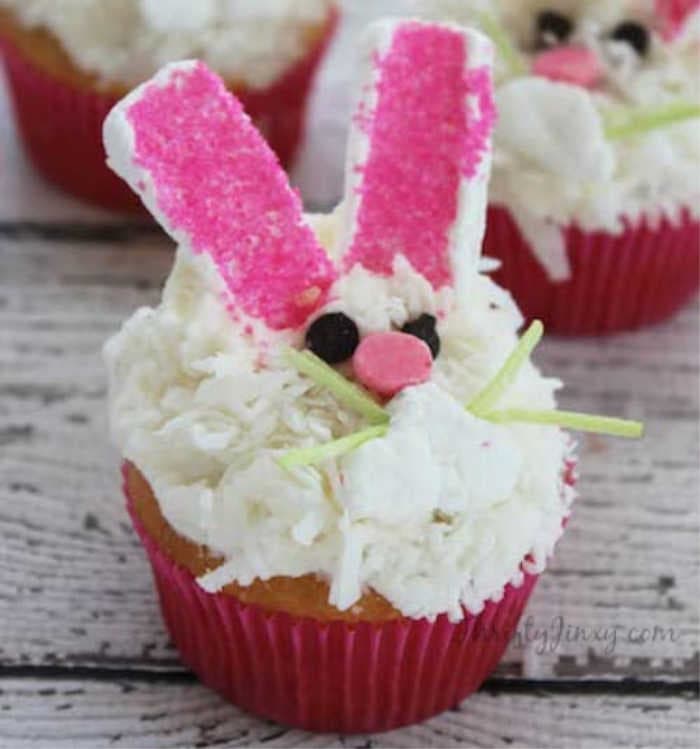 Easter Bunny Cupcakes | Thrifty Jinxy
Bird's Nest Cupcakes
Vanilla cupcakes with toasted coconut nests. Throw on some Easter eggs and you have a sweet little Easter dessert idea.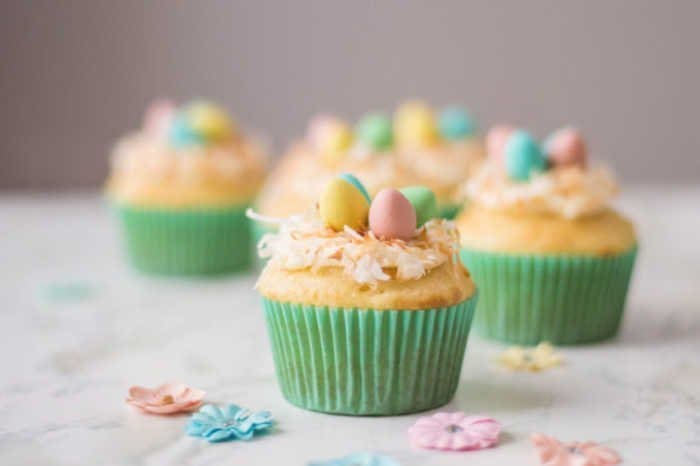 Bird's Nest Cupcakes | 5 Minutes for Mom
Funky Sheep Easter Cupcakes
These cupcakes make me chuckle every time I see a picture of them. These little sheep are made for Easter, but I think you could use them any time of year. These sheep cupcakes would brighten up anyone's day.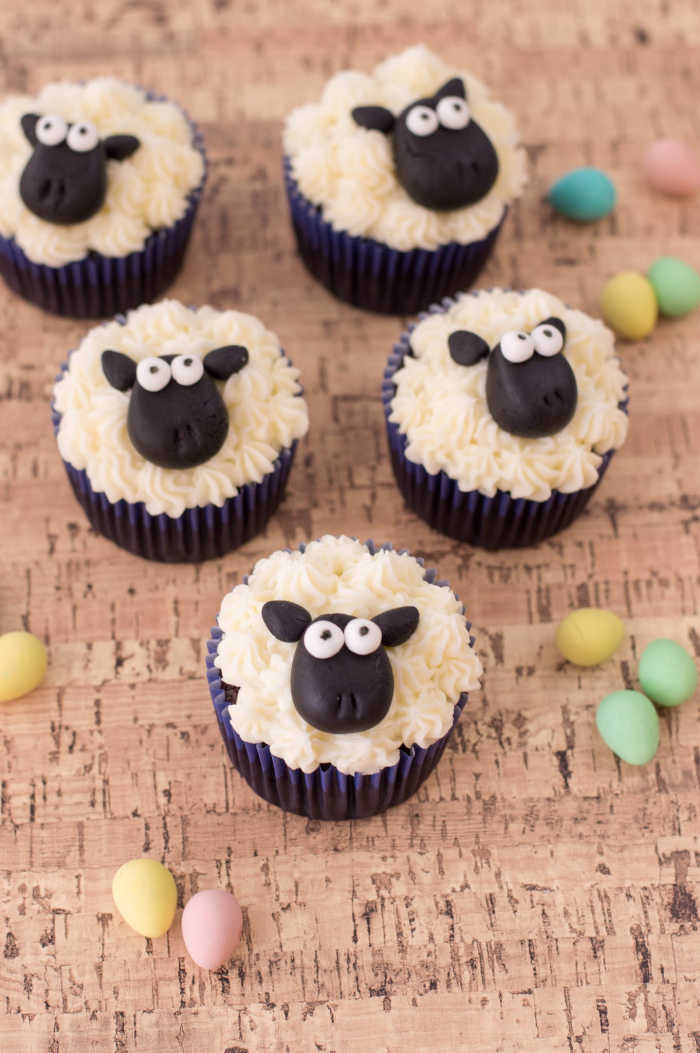 Funky Sheep Easter Cupcakes | Thrifty Cottage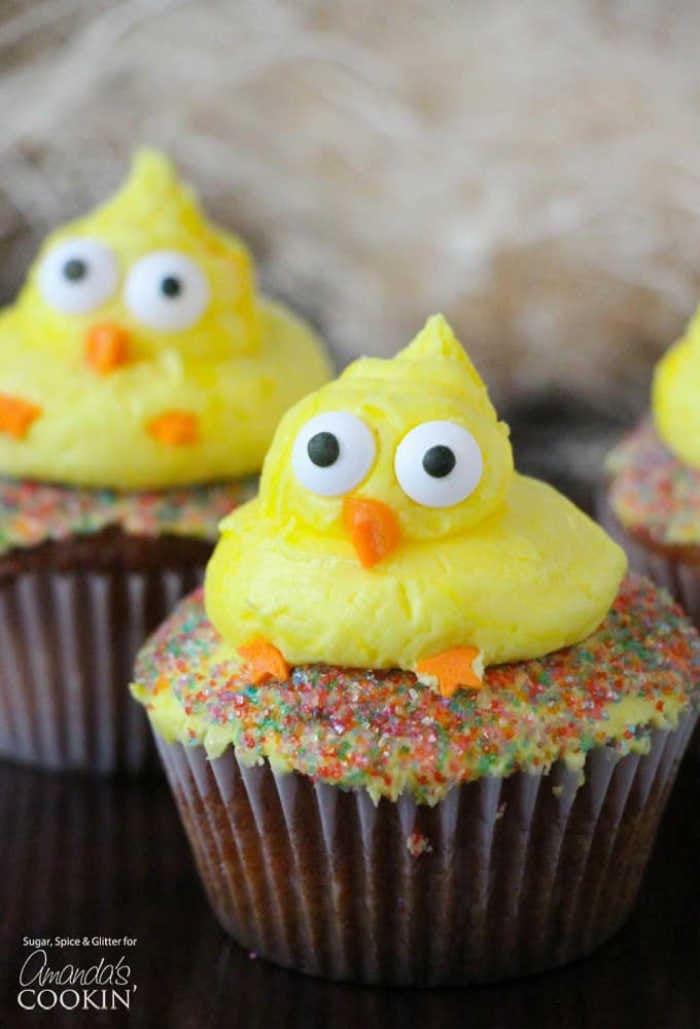 Easter Chick Cupcakes | Amanda's Cooking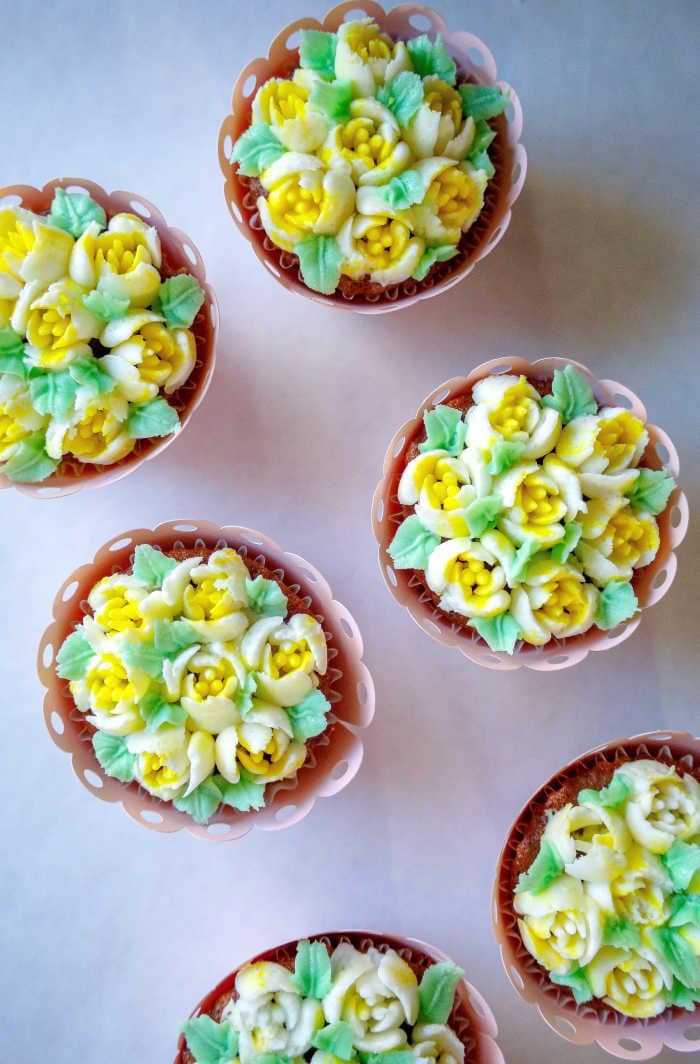 Easy Cupcake Bouquet with Russian Piping Tips Tutorial
| Jordan's Easy Entertaining
Easter Bunny Cupcakes| Press Print Party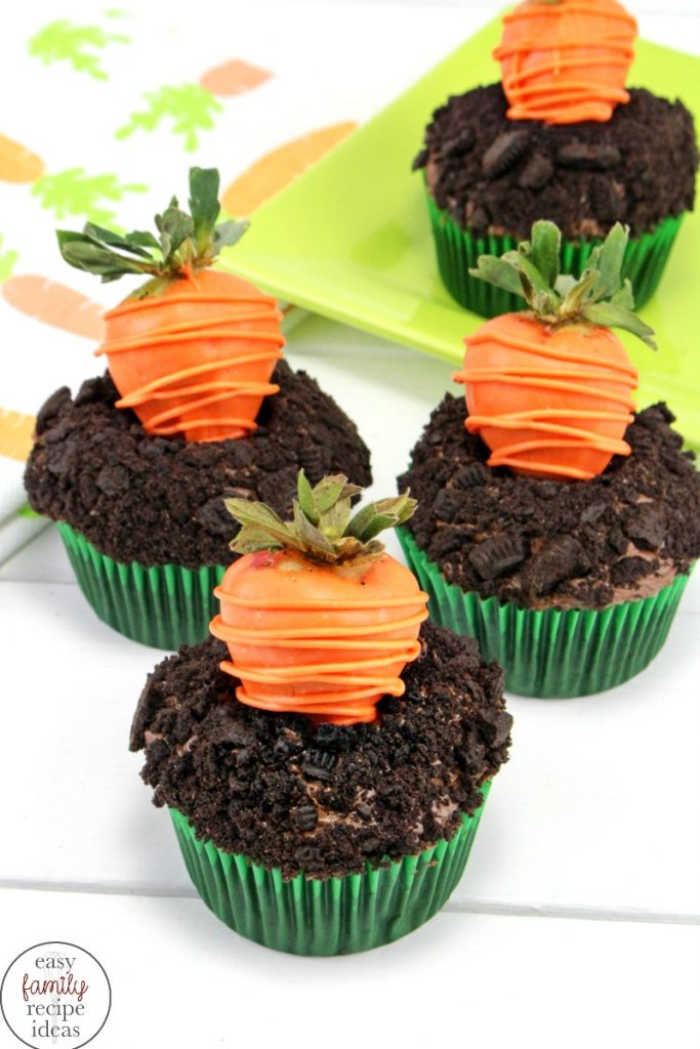 Carrot Patch Easter Chocolate Cupcakes| Easy Family Recipe Ideas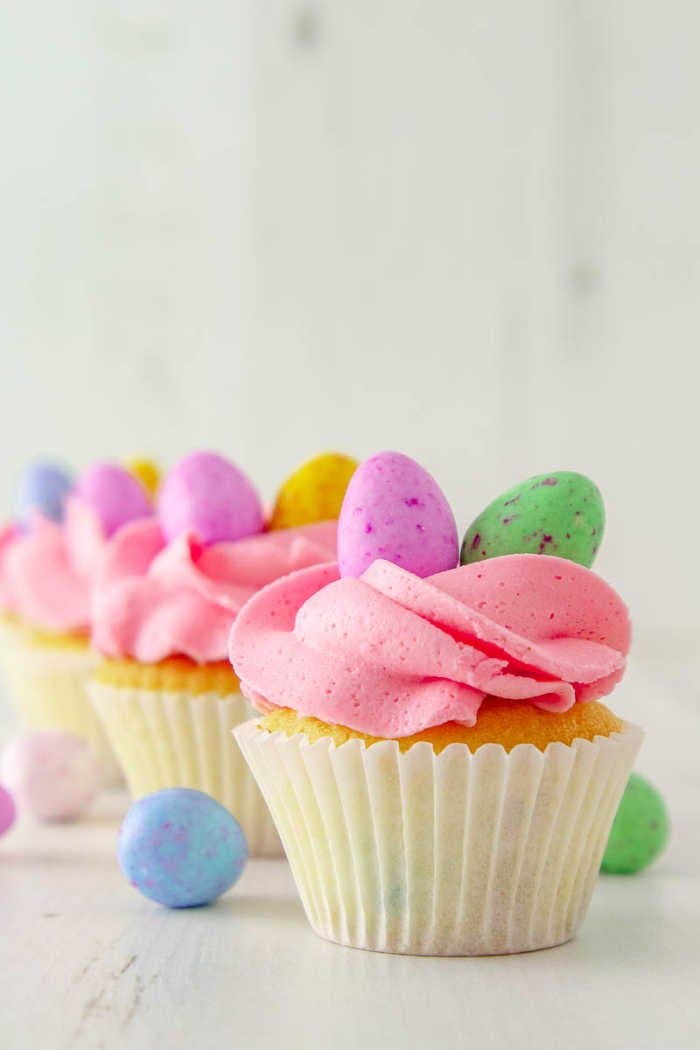 Mini Egg Cupcakes| Crumbs Corks Screws
My Melody Vegan Cupcakes| Vegan Dollhouse
Strawberry Cupcakes with Cotton Candy Nests | FaeriesandFauna
These recipes are so sweet and adorable, but we will all happily see them disappear. I hope you make a couple of these recipes to enjoy!!