Ornament Exchange Link Party
Welcome to the 2019 Ornament Exchange Link Party! It's the fourth year of the blogger ornament exchange where you can find all kinds of different DIY ornaments and tutorials, and share your favorite Christmas ornament tutorials.
This link party is only for handmade ornament tutorials and will run from November 14th through December 14 th, so make sure to come back to add as many ornament tutorials as you like!
Here are some of the beautiful ornaments already shared.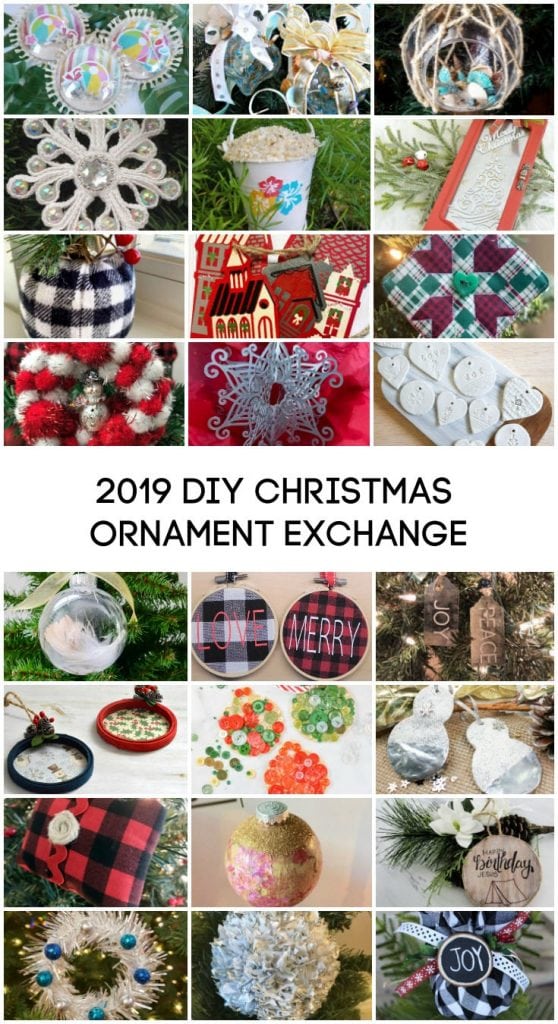 Talented bloggers share their DIY Christmas ornament tutorials and join together to host a handmade ornament exchange link party! The rules of the challenge were simple: each blogger is partnered with another blogger, and then create a unique handmade ornament for less than $15. The ornament is then shipped off to our blogging partner to enjoy a new home somewhere else in the world.
DIY Christmas Angel Ornament
This is the ornament I made for my friend Sam from Raggedybits . It was exciting to send it all the way to Sam in Australia.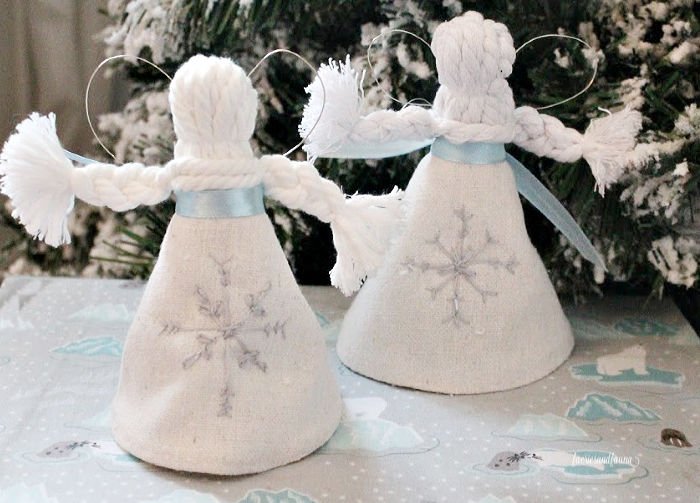 Long Distance Mail
As Sam lives in Australia and I am in Canada so we sent out ornaments out to one another long before Halloween. I refused to open Sam's gift until Sam received my ornaments. I had to wait more than a week to open Sam's gorgeous farmhouse ornaments as my angels finally arrived in Australia while I was writing this post. I am so excited she received them in time. Here are the beautiful Farmhouse Buffalo Check ornaments Sam sent to me. I just love them and they are so much more special as they are handmade and come from so very far away.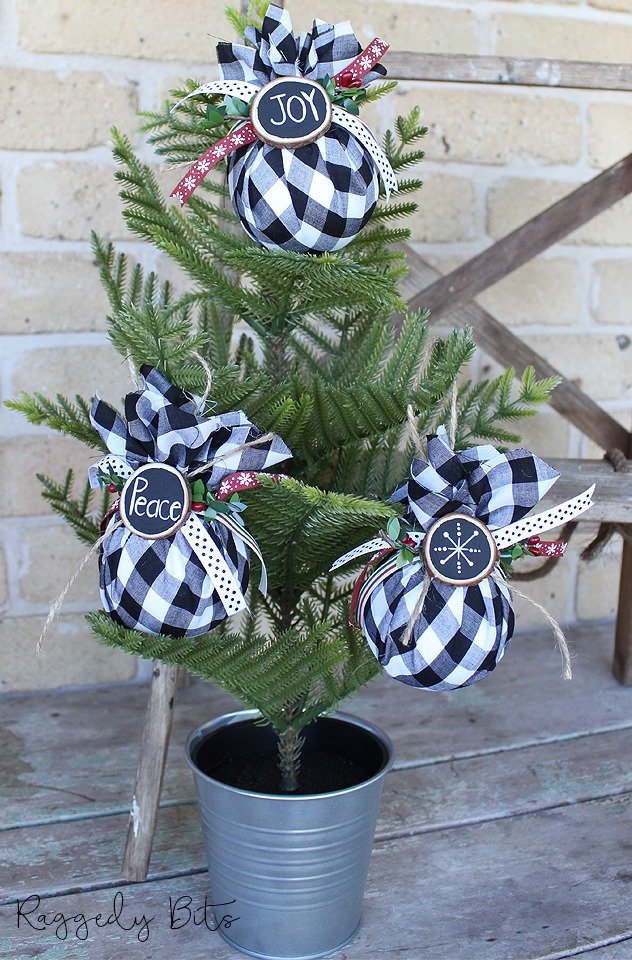 Aren't they gorgeous, I was lucky enough to receive six of these beautiful ornaments, two of each kind. Swoon!
Please join in and add any DIY Christmas ornament tutorials you would like to share.
You are invited to the Inlinkz link party!