Hi: My name is Leanna, I am the owner of Faeries and Fauna. I handle all aspects of my blog, it keeps me happy and just a little too busy.
Everyone has a story, this is mine…
Life is About Stages
This is the very first house I ever owned. For way too many years I fixed up rental hovels trying to make downright nasty into liveable. Now I am able to take all those skills I had to do, into making this home pretty and comfortable.
The Mom Stage
A single Mom to three little boys, I learned that instead of buying fancy dishes, you can sew napkins and fold them nicely, find a recipe no one else has and make gifts for inexpensive thoughtful gifts for friends, taught my sons all sorts crafts they in turn shared with their friends. Bartered tutoring for furniture, baking for free mechanical work, bake pies for the cost of the ingredients, and then shared half of them in return. I never ever forget there are still far too many women where I once was, scrambling to make a life for themselves and their babes on their own.
Then my three sons grew up, became men, and left home. Freedom from all that solo Mom responsibility. I was able to buy new dishes and matching cutlery, sparkly Christmas stuff, even a sewing machine.
The Career Focused Stage
I worked all the time the boys were growing, my job was our security. After the boys left I worked harder at it. I really relished having a career. The business clothes, the meetings, the underground parking, networking. Then poof the economy here crashed, the Engineering firm I worked had massive layoffs as did all the others. Two week's later that career was gone, and I was over 50.
The Old Lady Stage
When did I turn 55, how did that happen? I met my hubs, we renovated two houses he owned, sold them, and bought this one. It's a modest home but still feels like a castle to me, I enjoy decorating it, fixing it, redesigning it, and making it our own.
I am a grandmother of three little girls who melt me. But at this stage, I teach them to craft for fun. It's no longer a necessity its for play. And oh my do I love to play as Grandma.
a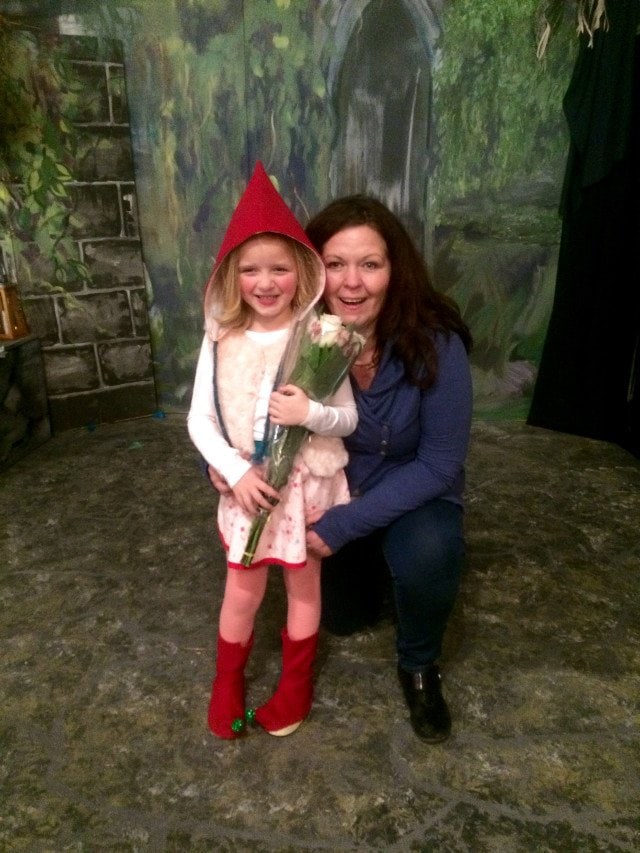 The Blogging Stage, Life Comes Together Again
I blog for various reasons. It's a creative outlet, I need to learn all kinds of technical skills, it gives me something to strive for and achieve. I still get to write tutorials, as I did in my previous career. I am challenged and blogging also helps me prevent loneliness.
a
Blogging gives me a venue for sharing and inspiring other women. My goal with Faeries and Fauna is to share that even if not perfect, we can be pretty darn good. We don't all have large budgets or spectacular homes, but making something out of nothing is an achievement to be proud of.
Finally, if I can comfort one struggling single Mom, that she can do it, her kids can grow up happy, resilient and content. That with the struggle comes skills and with practice confidence.
Since starting Faeries and Fauna, I have had a few readers reach out to personally tell me I helped or inspired them. How amazing is that?