Christmas Punched Tin Lamp
Christmas Vintage Lamp
We found this lamp this summer and I was smitten. Not sure exactly how old it is, but the wiring was pretty scary. It had a fine wire that almost looked like old stereo speaker wire cord. The lamp had been waiting patiently to be used. It's very nice on its own, but as its Christmas I added some bling.
We were not aware that vintage punched tin lamps existed. I don't know the prices where you live but near Edmonton new punched tin lamps cost more than $200, so this vintage one was a serious find.
The lamp was extremely dusty, but had no dents or rust. I just wiped it off with dish soap and a soft toothbrush and made sure to dry it really well with a soft cloth.
Herman rewired it for me and we spent a few hours carefully pinching modern electrical wire through the fittings but we eventually finished it. I gave it a Christmas themed makeover for the holidays and thought I would share.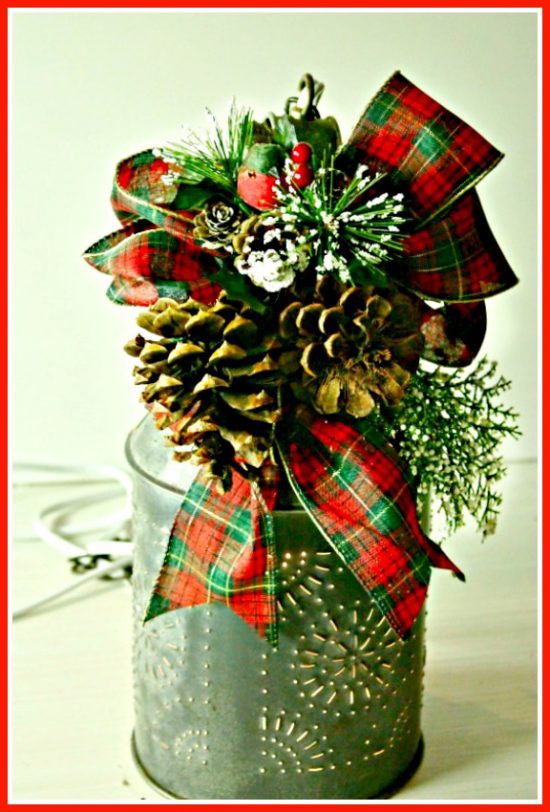 a


Christmas Arrangement Tutorial
a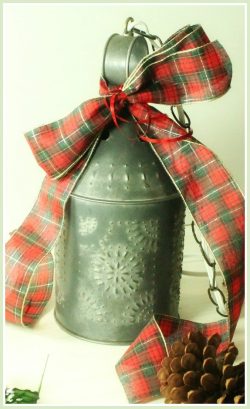 Start by tying a ribbon onto the lamp, or a giant pine cone, or a vintage tin. Create a six layered circle ribbon and then attach it to the first ribbon with wire or thin ribbon.
aaaaaaaaaaaaaaaaaaaaaaaaaaaaaaaaaaaaaaaaaaaaaaaaaaaaaaa
a
a
Add pine cones to add length and substance to the arrangement. Simply wrap wire around the cones and then around the fitting on the lamp.
Next add an embellishment as a focal point. In this instance I chose a little red bird.
Once you have the focal point go ahead and fluff the ribbon to fill in any gaps.
Add greenery on the bottom side of the arrangement.
aaaaaaaaaaaaaaaaaaaaaaaaaaaaaaaaaaaaaaaaaaaaaaaaaaaaaaaaaaaaaaaaaaaaaaaaaaaaaaaaaaaaaaaaaaaaaa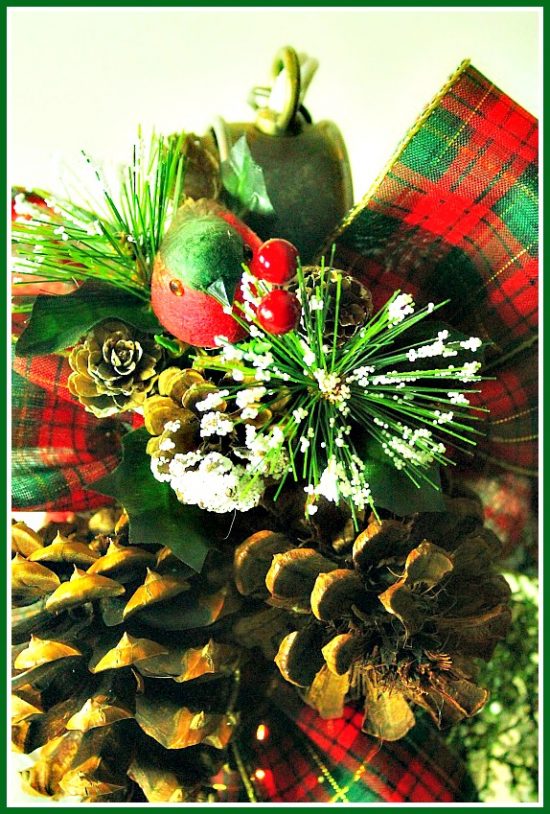 a
I am so glad Herman gifted me this lamp. The lamp is gorgeous at night when when you can see all the light coming through the punched tin. This lamp deserves a permanent home, not sure exactly where it will end up.
Christmas Lamp at Night
This lamp is much more spectacular when turned on at night.
a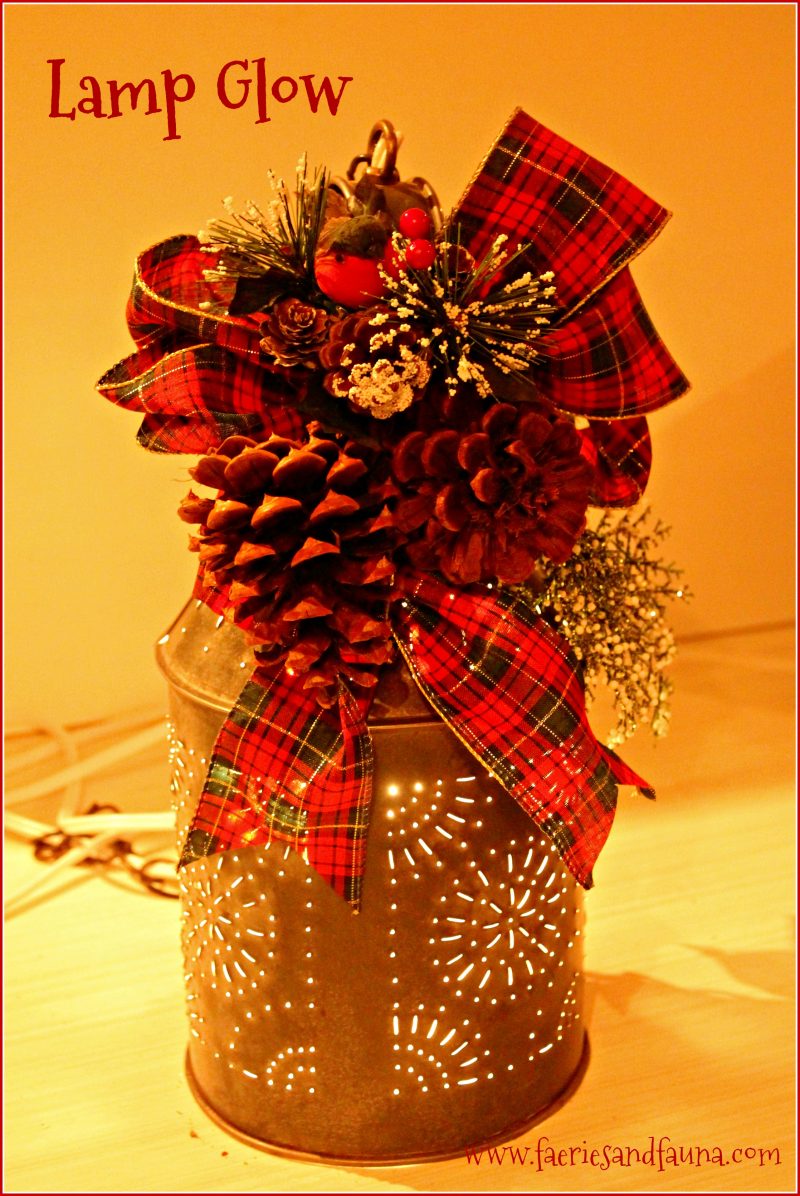 Thanks for reading.