Classic Paper Tole Art and Frame receive a Makeover
Old Frame and Paper Tole receive a Makeover
Paper tole art has been around for centuries, but the popularity of paper toling kits was super popular in the 80s and like macrame, its popularity waned.  As a result old paper toling like this one can be found in most thrift stores.  Macrame is making a bit of a comeback, so I when I saw this old frame I decided to try and work on it.
g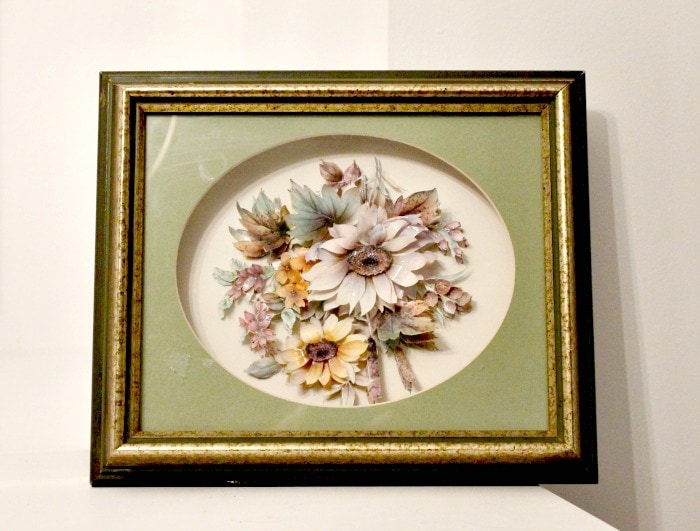 Originally I went to the thrift store looking for an old frame that I could add some plaster of paris flowers too, but this floral paper art drew me for some reason so  I changed my mind.
Cleaning
After sitting in a frame for decades the paper looked dusty. I took the frame. glass, mat and paper tole art apart and cleaned them.  Take note of how it is assembled so you can reverse the process to reassemble the frame later on.
.The first part is pretty typical cleaning.
Wash the frame and glass in hot sudsy water and let dry.
Give the matt a good scrub with a damp cloth.
Cleaning the Paper Craft
You will need a tiny bit of rubbing alcohol, a small paintbrush and a sheet of paper towel.
I was unhappily shocked to notice it smelled like old cigarette smoke.  Yuck.  It didn't last too long, fortunately.
Dip the paintbrush into the alcohol, dab the brush on the paper towel to remove any excess and lightly brush the dust off the flowers.  Mine came out clean and very shiny.
f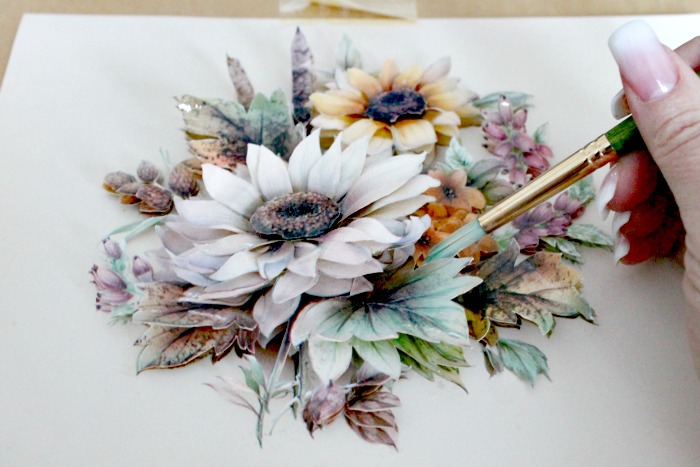 g
Repeat the process until the paper tole art is clean.  I was surprised at how fast this process was, it only took ten minutes and the alcohol evaporated instantly so no drying time either.
My artwork had a very dingy background on it that I removed.  I suspect yours will as well.  You can really tell how smoke stained and dusty the old paper in the right was.
s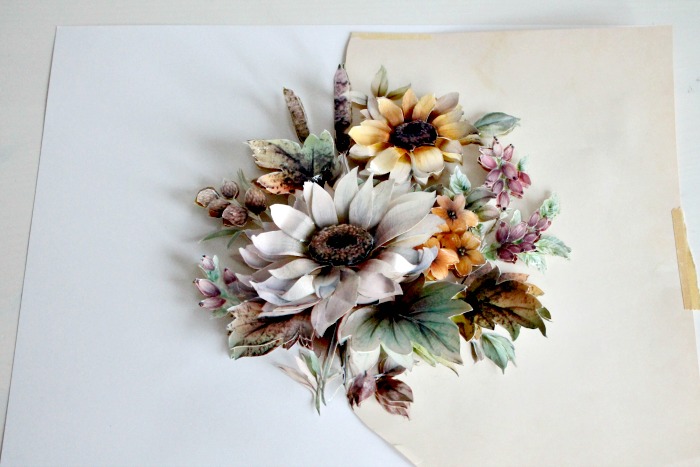 s
Using small scissors I cut the outline of the paper art and discarded the dirty paper. This was easy but took some patience and 20 minutes.  Once the dirty paper was discarded the smell disappeared.
Assemble the Paper Tole Art
Besides the tole art,  you will need a pretty piece of cardstock for backing and glue (I used spray on adhesive).
Using the frame as a guide, cut your cardstock to the appropriate size and then glue the paper tole art to the cardstock.
Paint the Frame and Picture Mat
Once the frame and mat are clean and dry.  Paint them using white chalk paint.
Paint the matt and frame with at least two coats to cover well.  Let the paint dry well between coats.
Reassemble Your Frame
f
My frame had three ledges, the first for the glass, the second for the paper tole backdrop that left enough space for the height of the paper tole art, and the third one for the backing.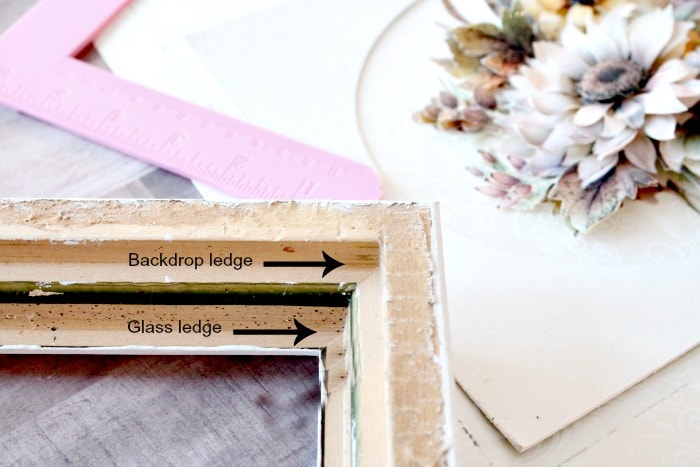 I am thrilled with how my $5.00 paper tole art and frame turned out.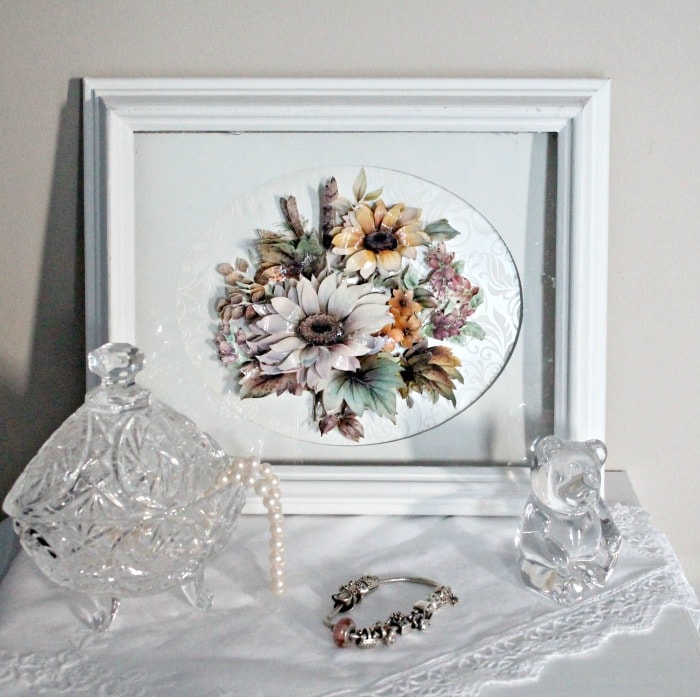 d
I think its feminine and because of the flowers and chalk paint, I think you could consider it farmhouse style.  Farmhouse or not I love it.  It turned out so well I am going to be looking for more paper tole art to makeover.

g

What do you think, would you hang this in your home?  I love it on my dresser.