DIY Country Bumpkin Craft Room Storage Jars
DIY Craft Room Storage Jars
Crafts room are an organizers nightmare.  They have so many different types of supplies in all shapes and sizes.  Storing all of these supplies is a challenge, my craft room is no exception.
My craft room shelves are lined with rows of labelled functional plastic lidded bins.  They work like a charm for craft room storage, but aren't decorative at all.  I want my craft room to be pretty and fun, so I made some  craft storage jars to add variety.
N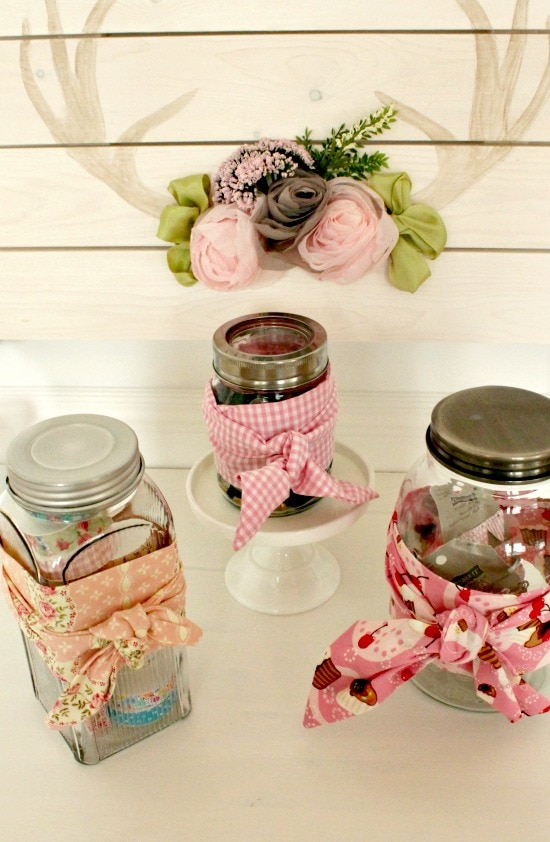 In the 1980's I canned everything from pickles to fish, I had hundreds of mason jars.   Eventually I quit canning, giving away the quart jars and slow using up the pint jars for drink glasses.
Now that mason jars are popular again I have only purchased decor reproductions or really vintage jars.  I wrecked a couple of my vintage jars trying to dye or paint them and the remaining ones are either too pricey or too old to risk. So for my craft room jars I am adding the simple embellishments instead.
Some craft supplies store better in jars than in bins, pins, buttons, embroidery thread, wasa tape, thread, are some examples.  These jars hold my buttons, wasa tape and any little kits I find like mini banners, or fine twine sets.
These little tie on ribbons are the easiest embellishments to make.   I took some odds and sods of fabric scraps and made these country bumpkin style ties out of them.  My grand daughters wear these same ties in there hair,but these ties are shorter.
a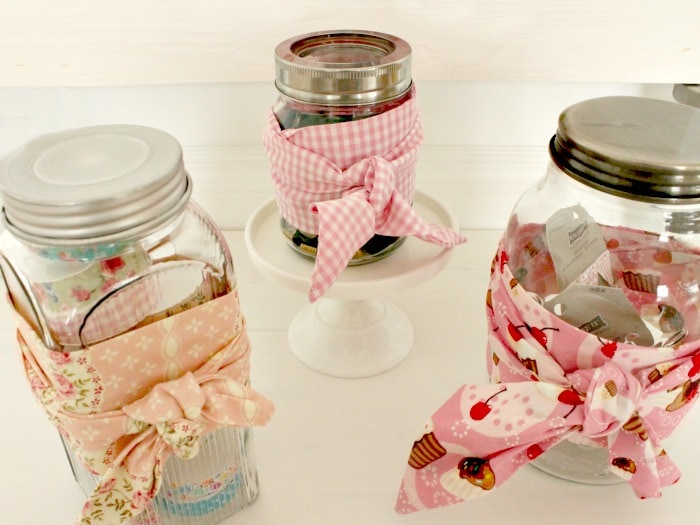 Country Bumpkin Ties Tutorial
To make these you need scraps of material at least 54 inches long and 6 to 8 inches wide.
My ties are  8 inches wide.  Cut your material into strips (you can rip them if you find it easier).
Fold the material in half good sides together and iron.
Cut the two ends at a 45 degree angle starting from the folded side out.  Do this on both ends.  (This is the same method you use when your trimming the end of any ribbon.)
b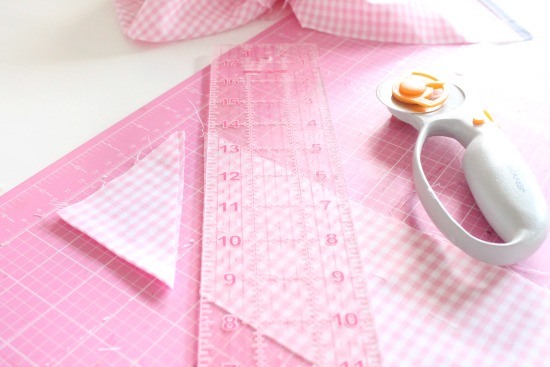 a
Its not necessary to pin the strips as long as you sew slowly and make sure you line the edge of the material up correctly as you sew.  Make a 3/8 inch seam along all three sides.  Make sure to leave about a 3 inch opening in the long seam for turning the ribbon out.
As this is a perfect project for a young crafter I am including a picture of the placement on the sewing machine.
a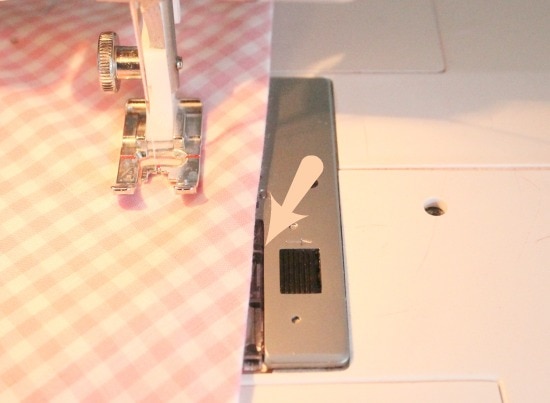 a
Turn the ribbon right side out.  Use your finger to push out the points at the end.
m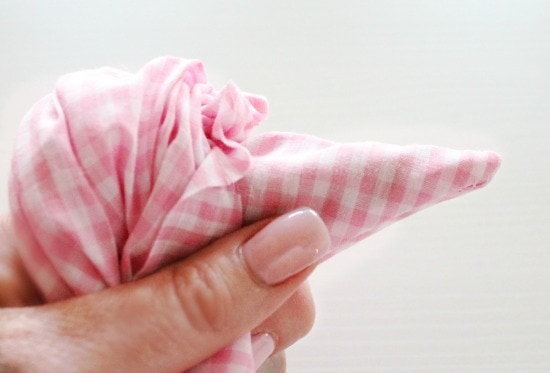 s
Iron the ribbon.  Sew the little opening closed with a seam as close to the edge as possible.
Now tie them around your mason jars.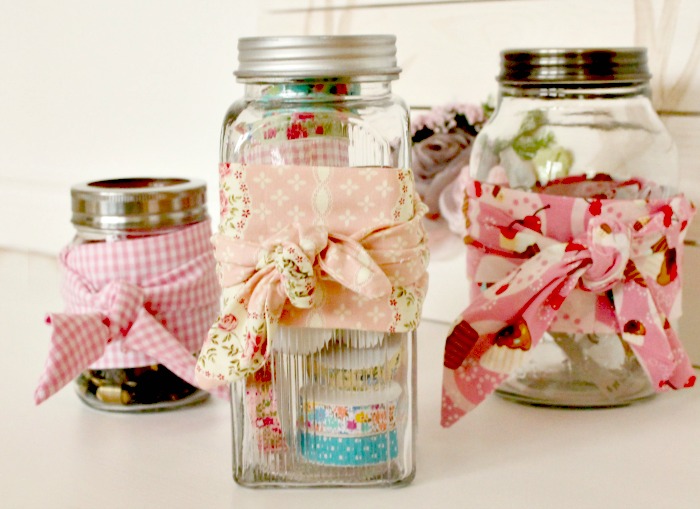 I think these would be cute around anything galvanized as well.   If you like this idea, please pin or for later.  Thanks!