DIY Fall Basket Decor
Are you getting ready for fall decor yet. Items are finally available in the stores now, its hard not to keep going back and seeing what cute items are available. We began as early as possible so I could create most of the decor myself.
I am not sure how old this basket is, but its made out of strips of wood and nails. I purchased it at an estate sale this summer.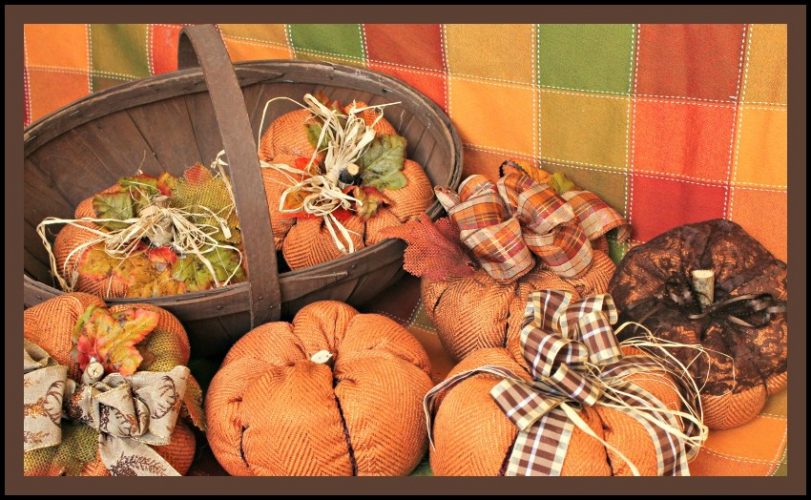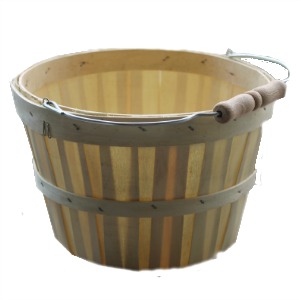 The harvest baskets are pretty inexpensive, you can get them for $15 each in Canada. I got mine on a bogo sale and then stained them. I used a dark walnut stain, two coats.
These would look cute as they are stuffed full of fresh veggies of all kinds. They are pretty light weight though. I think I would be cautious using them to store heavy vegetables like turnips, or potatoes.
Arrange the Florals and Ribbons
The staining makes the baskets look much nicer, but they are still pretty barren looking in my opinion. I decorate them in all kinds of ways. Its not quite fall while I am completing this blog so I filled them with fabric pumpkins. They would look cute with flowers, picked leaves, or a few apples.
I didn't apply glue to any of the baskets. I wrapped the baskets around the top, middle and over the opening using a variety of different ribbons. I used wire ribbon and pulled the ribbons tightly, then tied any other decorations to the ribbon with raffia. To store them I can remove the decorations and stack everything together.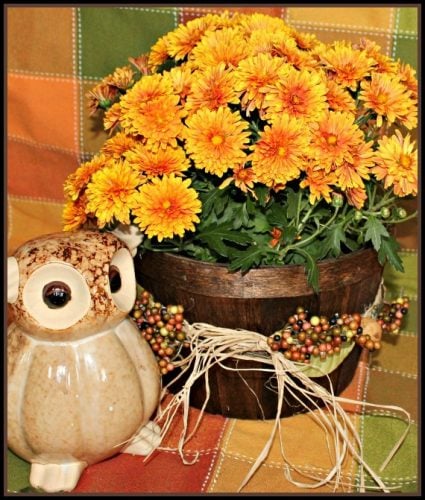 For this basket I used 8 strands of raffia, using a simple square knot macrame pattern I made a belt to go all around the basket and tied the raffia into a ribbon at the front. Then I filled the belt in with little fall sprigs from the dollar store.
aaaaaaaaaaaaaaaaaaaaaaaaaaaaaaaaaaaaaaaaaaaaaaaaaaaaaaaaaaaaaaaaaaaaaaaaaaa
I will be posting pictures of my fall decor displayed in my home, it's not quite ready yet.
I hope your having fun with your fall decor.