Farmhouse Cookie Jar Makeover
Quick and Easy Farmhouse Decor Makeover
Decorating is so much fun isn't it. All of us home decor fans can end up not only shopping too much, but it gets to be a bit of a storage issue. Here is a quick decor makeover that encourages us to "shop" in our storage room, garages or china cabinets. All you need to find is an assortment of clear glass containers, pitchers, jars and buckets to create some farmhouse style accessories.
Starting with what you have, some burlap and craft supplies. In half an hour you can create something for free, that looks very like the ones you see in the stores.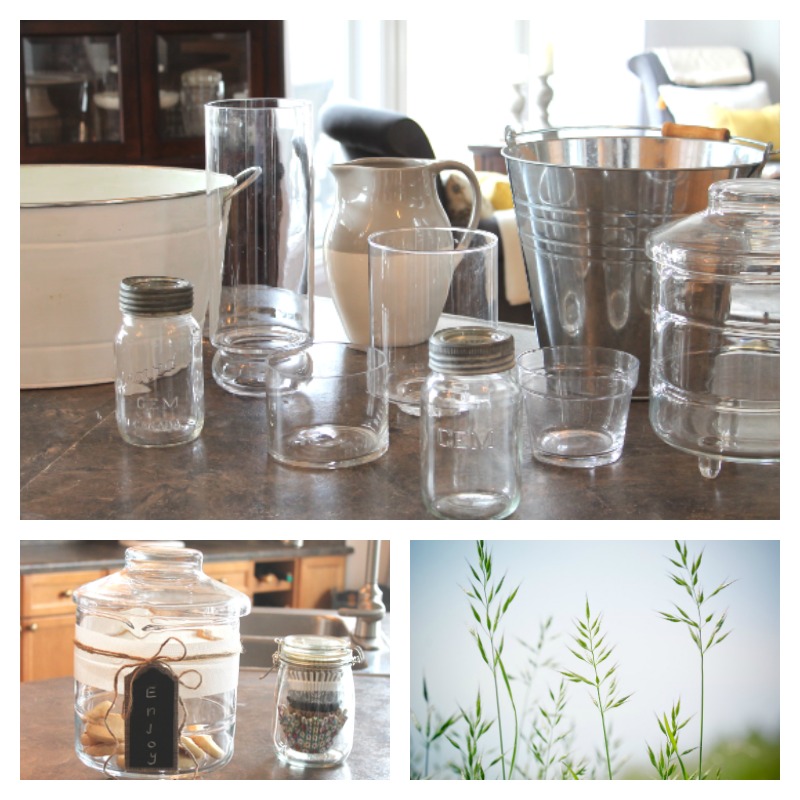 I started with the cookie jar. I use this jar often, it not only hold cookies, but donuts, popcorn balls, jube jube skewers etc. Last Christmas it hosted some miniature reindeer standing knee high in snow. Because this jar is one of my go to accessories I wanted to give it a farmhouse update without making any permanent changes.
The farmhouse cookie jars at the store were $30. This make over took 30 minutes and cost less than a dollar.
Place an elastic band large enough to go around the jar, about two inches from the top.
Measure the circumference of the jar, add an inch and cut the burlap ribbon to length.
Wrap the ribbon around the jar and neatly stitch the ribbon together on the back.
Use very long basting stitches to sew the ribbon loosely to the elastic band.
Wrap the jar with twine to cover the elastic band and stitches. Add a chalkboard tag.
Your done, that's it.
Loving to bake, I filled the jar with some lemon coconut ice box cookies from my old Five Roses cookbook.
First update done, I will be following with several more similar posts.
Leanna