A New Story in the Series and Free Printable
Originally I was writing one fairy story a month and decided it was too much so its been a couple of month's since I posted an installment.
In this story Faye joins her mother visiting a seniors home and learns how much her Mom appreciates her kindness and that everyone sometimes needs to feel special. As always the story includes a new animal and a door. This time the animal is a Diamond Dove named what else "Diamond"
Faye's Free Printable
As always the printable is available for free to subscribers in the Faerie Insider's Library. The one shown is smaller than the actual printable.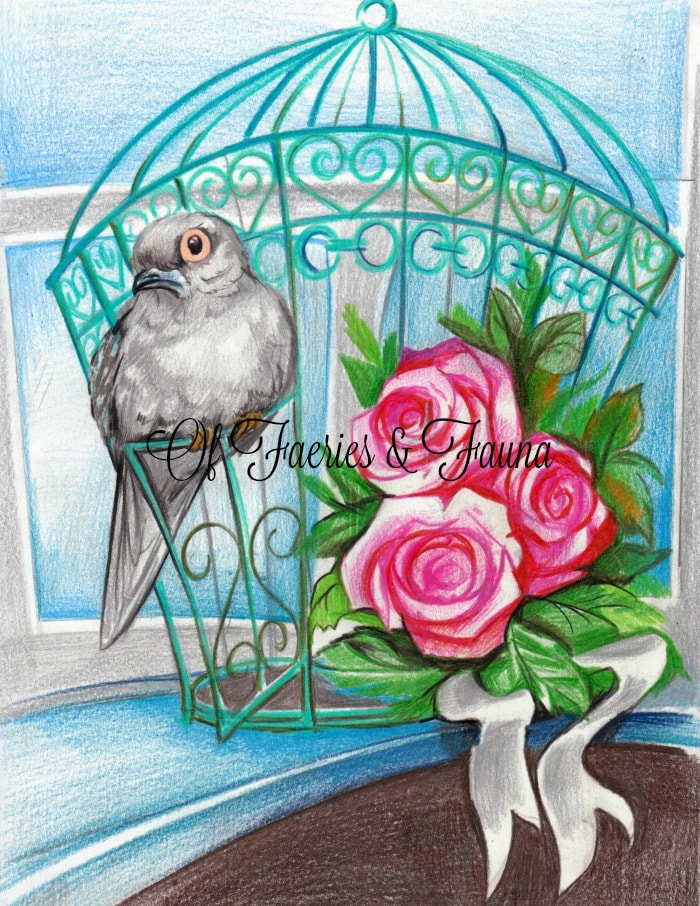 If your new to the series, my idea is to provide a printable that can be framed or placed in a binder along with it corresponding book. You will find links to the other stories at the bottom of today's post. The books are about five pages long and written for children under 10.
Faye Meets Mrs. Swansky and Diamond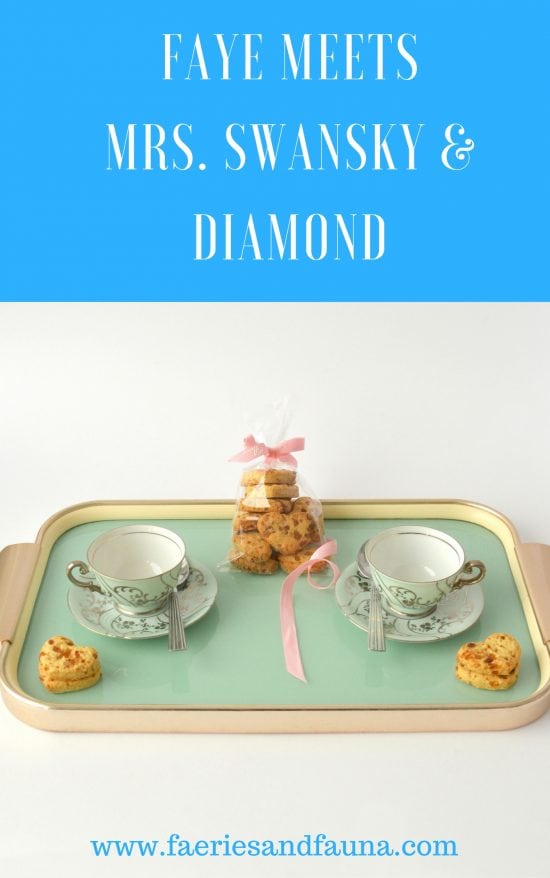 Here is a little excerpt from the book.
Mom is always busy Faye thought. She is running up the stairs with the laundry, in the car going to work, outside in her flower gardens, in the sewing room making things, walking the dog, or painting furniture in the garage with Dad. Mom never seems to watch TV or sit down. So Faye was really surprised when her Mom said "I am taking the day off. I am going to sit and get my nails done and visit Mrs. Swansky at the senior's home. Would you like to come?"
Faye jumped at the chance to go out with her Mom. Faye's Mom asked her to go shower and put a dress and sandals on. When Faye was ready they got in Mom's little car and off they went.
It was fun in the nail salon; it was full of women all talking. They had a big shelf full of colourful nail polish along one wall and four big chairs with funny looking sinks attached to the bottom of them. Faye had never seen those funny chair sinks before.
They had to wait because Faye's Mom wanted them to sit beside each other while they got their nails done. They got their toenails done first. They went and sat in the funny looking chairs and the lady tickled Faye's feet getting them clean. Faye giggled and blushed, but it was fun. Faye's Mom picked sparkly orange nail polish and Faye picked sparkly green. As they left Faye thanked her Mom saying it was fun even if the nice lady tickled her feet.
"Who is Mrs. Swansky?" Faye asked. Faye's Mom said, "Mrs. Swansky is a lady Mom worked for before I met your Dad. She was my very first boss, a long long time ago. She is a very nice lady, but has a hard time remembering things sometimes. She may not remember me when I go see her Faye".
"Then why go visit her if she doesn't remember?" Faye asked. "I go and see her because I remember her. She taught Mom many things. I hope she feels good today and we are able to visit."
Other Stories in the Fairy Story Series
Faye's Grampa Comes for a Visit
If you know of any children under 10 who would like this, how about printing it out and reading it with them. Then they can have the printable as a reward or as a keepsake.