Faye's Fairy Story
Writing the monthly Faye fairy story series is fun. This month Faye learns a valuable lesson about animals from her beloved Grandfather. I purposely did not give Faye a paternal grandmother. Many children have only one Grandparent and I felt Faye could reflect that.
This story is written in March and in honour of St. Patrick's day, I took the ancient stone walls of Ireland as my inspiration. Faye also meets a black faced Irish sheep. Originally I had planned on Faye meeting a Connemara pony but I have plans on introducing her to a thoroughbred race horse so I chose an Irish sheep instead.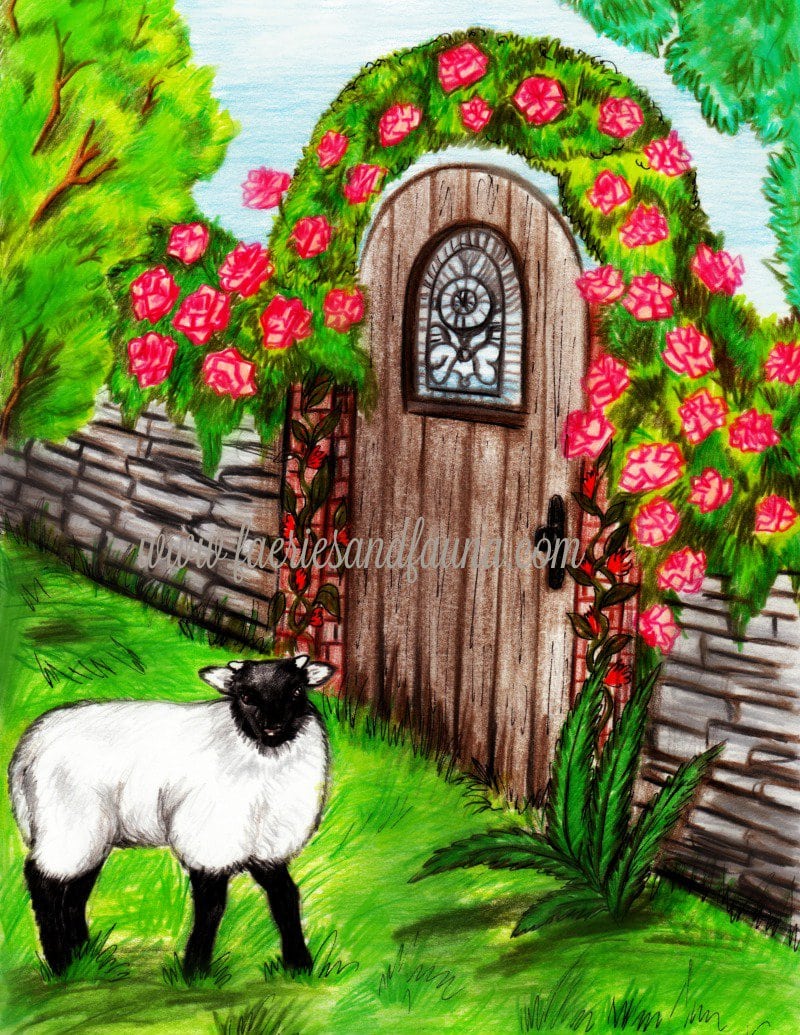 a
This month I have added some interactions including a sitting position and a suggestion that Faye looks up thatched cottages. I have added these suggestions in pink brackets if you want to follow along.
As always the Faye's Fairy story series is for subscribers and uploaded in the Faerie Insider's Library. As is the complete 8 by 11 corresponding artwork. Here is a copy of the printable. If you wanting to join in the form is on the sidebar. a
Faye's Grampa Comes for a Visit

a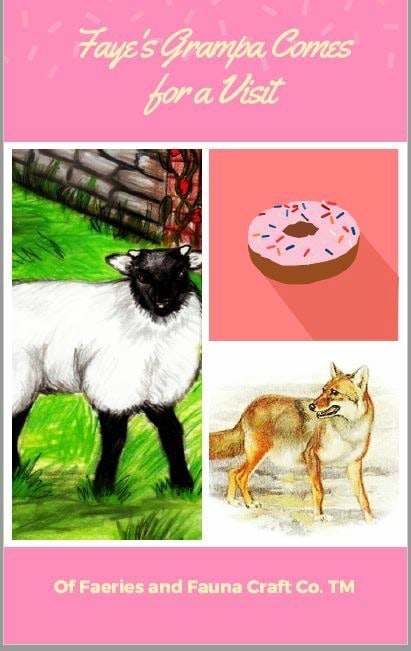 a
Here is a tidbit from the story.
Grampa came to visit every Christmas and at least once during the summer. At Christmas Grampa came on a plane and Dad went and got him at the airport. In the summertime Grampa brought his pickup and a little trailer that he sometimes let her and Kevin sleep in.
Faye loved all her grandparents but this Grampa was her favorite. Not because he brought big presents although he did and not because he took them for ice cream, which he did. Faye thought this Grampa was the coolest Grampa because he took her on adventures. Faye just loves hanging out with her Grampa.
Last year they went on a day train trip and there were robbers on horseback and everything! Faye got pretty scared until Grampa explained they were actors and then it was really fun. After the train ride they went on a stage coach. When Faye asked, Grampa said "No, he didn't take a stage coach to school when he was little." He sure knew lots about the big horses though. Grampa knew about all kinds of animals.
I was sharing this with my eldest grand daughter who is 7 now. I was reading it to her and she surprised me by starting to read along. She read the entire story to me, it was an amazing experience. My hope is that you are your little ones can enjoy the stories too.
April's artwork is done, May's is being drawn. So excited to see what the artist creates.
Earlier Stories in the Series
Happy Reading.

If you know of a child who may enjoy this story. Please share the link for me.