Organize Your Freezer with Bags
Organizing your Chest Freezer
When you look at the current state of my freezer its very obvious changes are needed. The freezer we have is about 20 years old and working fine. We refuse to replace it until necessary. When it finally gives up we will replace it with a small upright freezer, but in the meantime I am trying organization.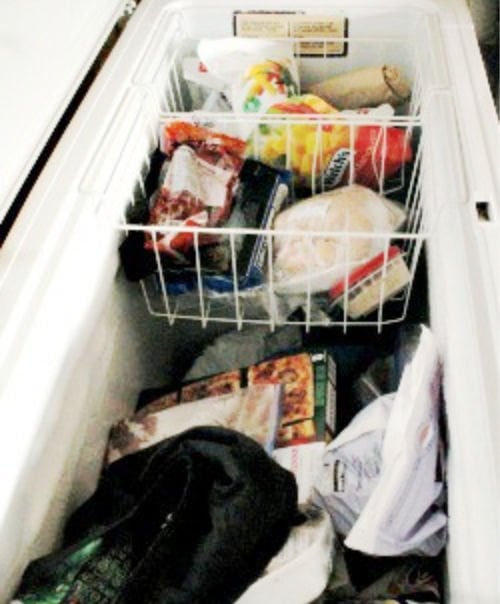 The freezer is located just off the kitchen in our unheated garage. Through the winter I ask the men to go grab for me, or I use whats in the fridge. I avoid the cold garage at all costs.
Last spring I used various shopping bags we have kicking around to organize the freezer. I printed out a legend of what style of bag was for what, but it was cumbersome to remember which coloured bag was for what item. This post fixes that.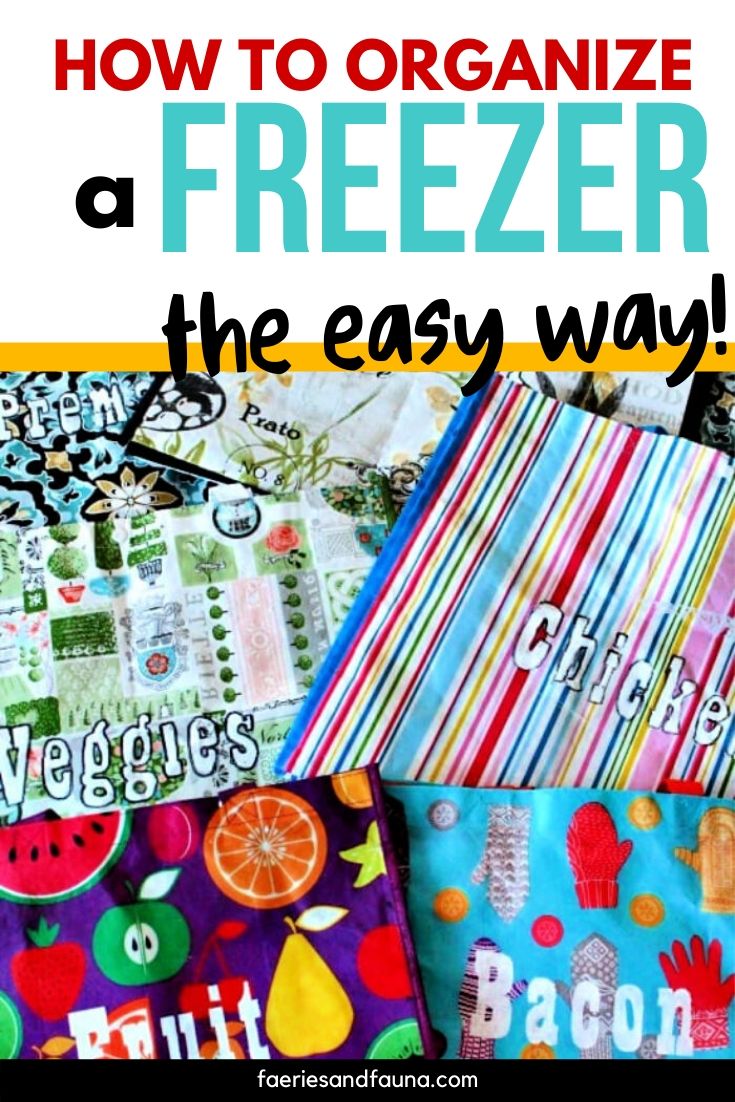 Organize the Freezer with whats on Hand
Dividing up the freezer into categories works. You spend a little longer sorting groceries into the bags, but it is much easier to see what you have or may need. The bags work really well as you can lift them out easily, tie them if you want to and label them according to your families shopping habits. If you don't have bags you can do the same thing with boxes, but I much prefer using cloth bags.
Here are some Category ideas:
Fish
Casseroles
Fruit
Luncheon Meat[
Pork
Bread & Buns
Ice Cream
Soups
Labelled Grocery Bags
Take whatever bags you have available. If you are buying them I recommend all cloth bags. The plastic coated ones tend to melt when ironed and are harder to stencil on. I did not buy specific bags, I made due using some plastic coated ones and ironed very carefully.
Using freezer paper create some stencils with your cutting machine. I used Playbill font and size 288, If you don't have a cutting machine use your computer and print out your category labels and then cut out the letters.
Iron the freezer paper shiny side down onto the grocery bag. Let cool.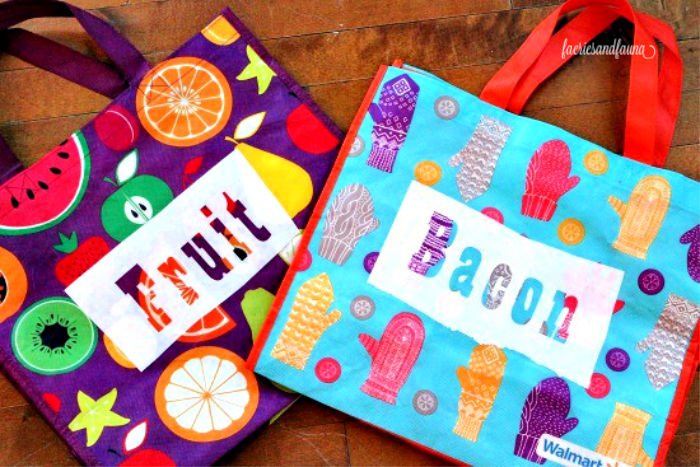 a
Using whatever paint you have available paint the stencils. Let dry. Repeat coats if necessary.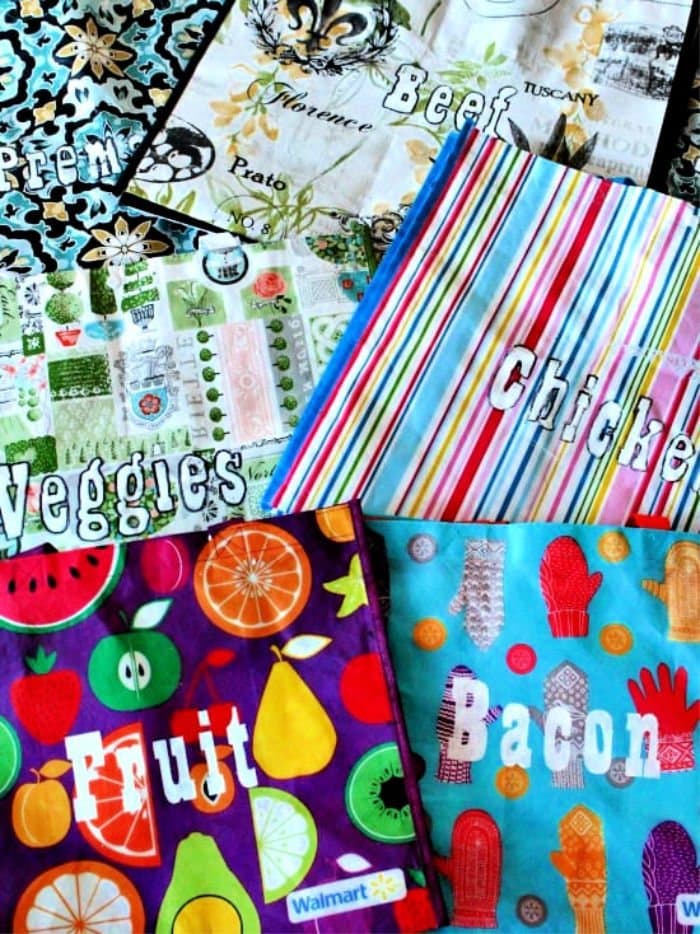 I found that on some of the bags the plain white lettering did not show really well. I solved it by outlining the lettering with a black sharpie marker.
a
a
Sort your freezer contents into the bags. Place the filled bags back into the freezer.
Let me know what you think about my idea. I know for certain that its better than the toss in the freezer method. Do you think finding what you want when you want it will help with cutting food costs? Do you have any other categories that I should include?
Enjoy your week!

Leanna