Halloween Decor for an Empty Nester
Halloween is very low key at our house. Thankfully our street has a very large well attended haunted house; so we have more than a 100 trick or treaters, very rare in our city. I was upset when it snowed so early this year, but eureka we warmed up and it looks like it will be a snow free Halloween.
As there are no little ones at home the decorations consist of a few vignettes on the main floor only. I didn't buy anything new this year, I just used what I had stored.

a




a


Outside Halloween Decor

Due to that horrible awful early snow, my gerbera daisies got frozen, as did the mums. The poor little daisy looks rather cute all drooped over. They still had some personality left so I spray painted their poor little frozen carcasses black to add the creepy dead factor and stuck in little light up ghosts for extra illumination on the front porch.
f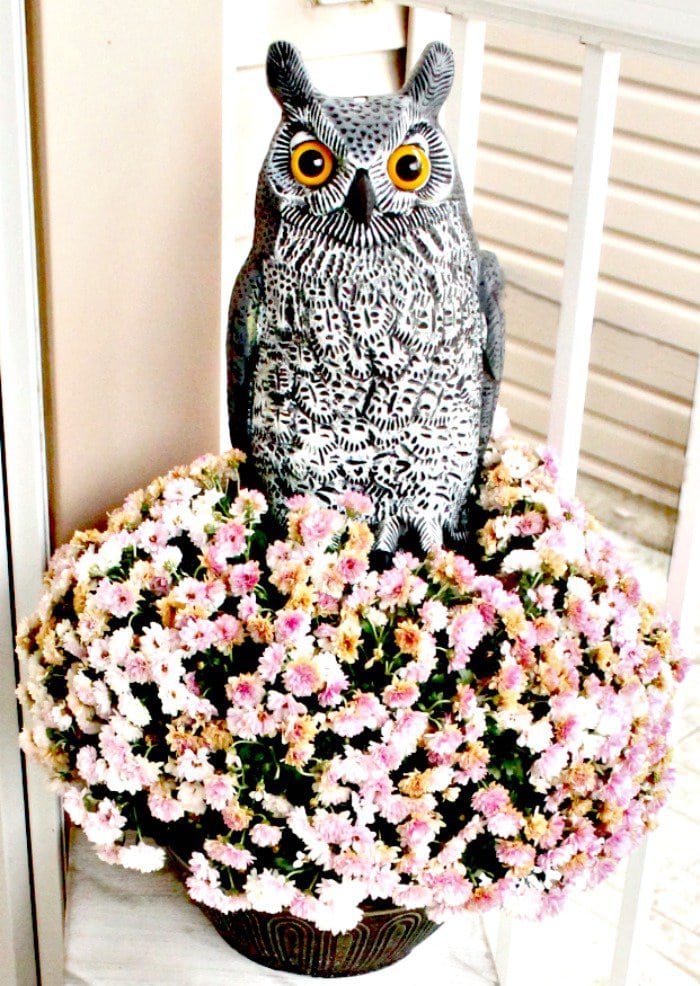 h
My original idea was to make a toxic landscape with rats and poison warning signs. On second thought that seemed a little out of place for trick or treaters so I used the ghosts instead. The one large Mum plan survived the snow fall. I did not have the heart to spray it black yet. If it freezes dead I will paint it as well.
Indoor Halloween
Three years ago while on holidays in the Kootenays were located the North Woven Broom Co and purchased five brooms for ourselves and as gifts. I added the crows and rats, along with some witches hat and signs and created a witches parking landscape for the foyer.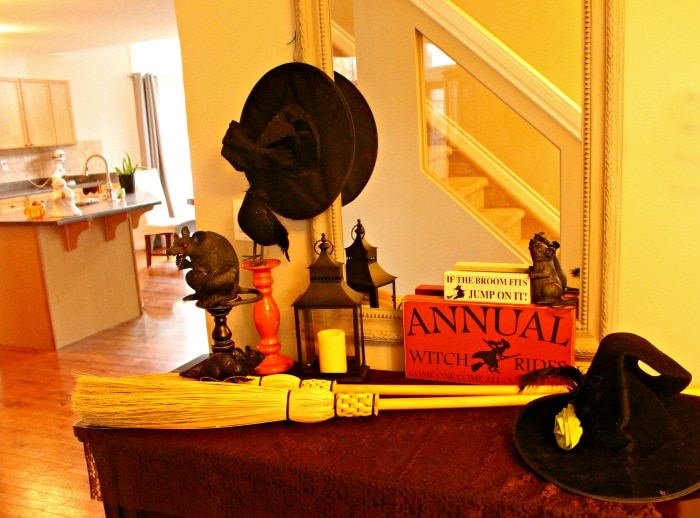 If you read my festive fall home tour post I mentioned having one seasonal decor feature on the kitchen island. For the last five Halloweens its been this cute little ghost cookie jar. Sometimes he has popcorn balls, cookies, or my favorite Halloween kisses. This year he is full of chocolate bars.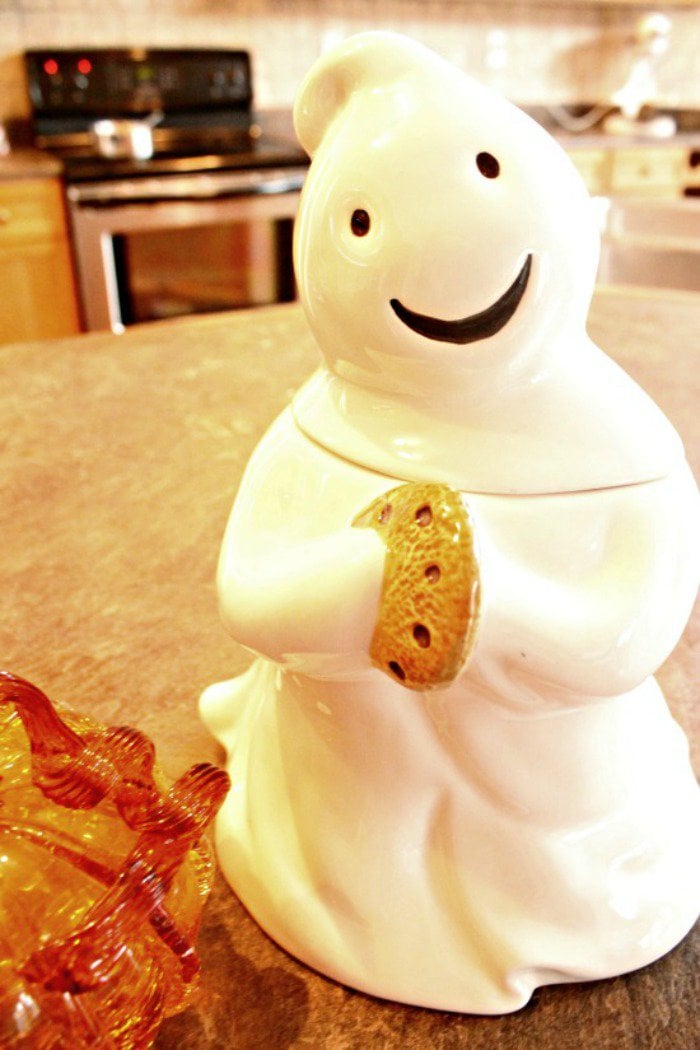 For the table I took the pumpkin cookie jar I had on top of the cupboards along with a burlap covered oil diffuser and this little ghost that was my Halloween office buddy. I really like how the creams match the new tray I bought for fall.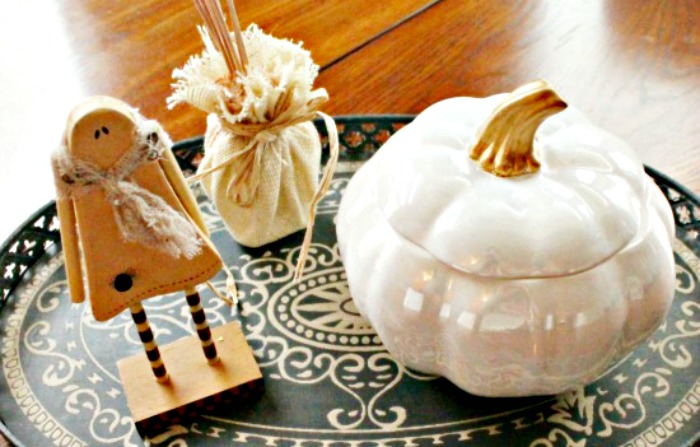 That's all the decor I do for Halloween. Unless a little one comes for a visit, I am ready.
Happy Halloween. Free chocolate bars at my house!!!
Leanna