Lemon Blueberry Chiffon Pie
A Light, Fluffy and Not Too Sweet Blueberry Lemon Chiffon Pie Recipe
This blueberry lemon chiffon pie recipe is a favorite for Spring. Its very light and airy and fresh tasting, the perfect Springtime dessert.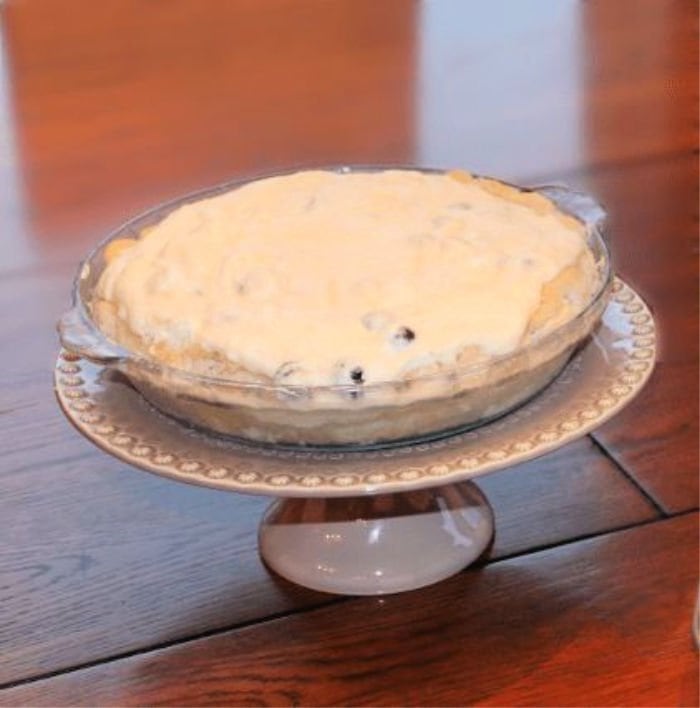 The pie is made using a regular baked pie crust, then filled with blueberry lemon chiffon and placed it the fridge set.
Tenderflake Pie Crust Recipe (Only recipe I ever use)
This is a very large recipe that makes enough crust for 3 double crust pies. As this blueberry lemon chiffon pie recipe only uses one of the crusts, I make this pie crust recipe and freeze the leftovers.
[wc_row][wc_column size="one-half" position="first"]
5 1/2 cups flour
2 tsp salt
1 lb lard
[/wc_column][wc_column size="one-half" position="last"]
1 tbsp vinegar
1 egg lightly beaten
water
[/wc_column][/wc_row]
Place flour in large bowl, add salt and mix. Blend in lard using a pastry cutter or your hands until the mixture is in pea-sized bits.
I do not sift my flour, never have. My Mom use to bake pies and tarts for extra income, she told me not to bother sifting flour. She said in my grandmothers day women would "sift" flour to make sure it had no weavels in it. Kind of gross I know. But thankfully our modern flour comes clean and presifted. I have baked hundreds of pies, never ever sifted the flour and friends love them).
In a 1 cup size measuring cup blend one egg, add 1 tbsp vinegar, fill the cup with very cold water. Drizzle over flour lard mixture and lightly gather dough into 6 portions.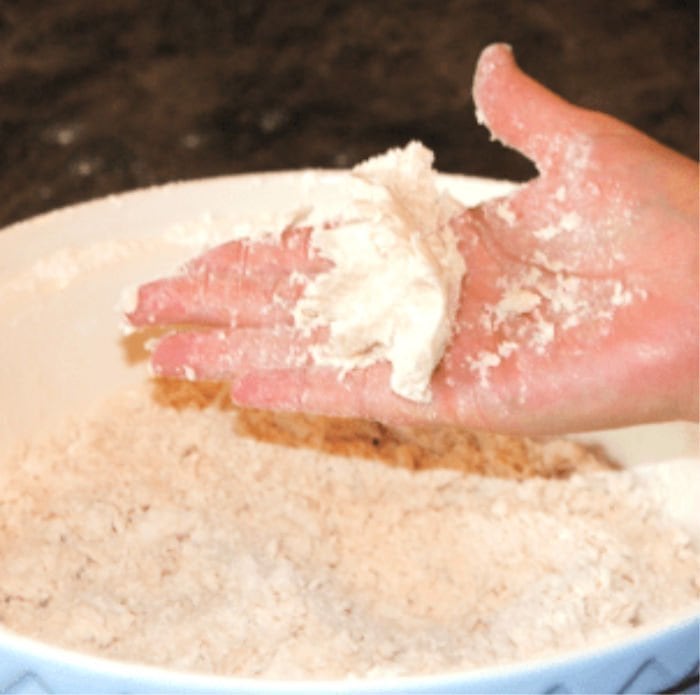 When gently gathered in your fist the crumb mixture should hold without being sticky. If it doesn't bind, add 1/4 cup more lard mix and try again. If it seems wet, add 1/2 cup and flour, try again.
Place a scant amount of flour on the counter and roll out your pie dough. Transfer to pie plate, pick with a fork and flute the edge.
If you have pie weights I suggest using them to prevent the single crust from puffing. If you don't have pie weights make it without and you can flatten any large crust puffs with a spoon. No one will notice as the pie shell is filled with custard.
Bake your pie shell at 400 F for about 15 minutes.
The excess can be frozen wrapped in a ball with plastic wrap. Or placed in other pie tins and frozen.
Lemon Blueberry Chiffon Filling
[wc_row][wc_column size="one-half" position="first"]
1 cup sugar
1 envelope plain gelatin
1/2 tsp salt
2/3 cup water
[/wc_column][wc_column size="one-half" position="last"]
rind of one lemon
juice from one large lemon (1/3 cup lemon juice)
4 eggs (separated)
[/wc_column][/wc_row]
Combine sugar, gelatin, and salt, stir in water, lemon juice and egg yolks. Cook over medium-low heat until mixture just starts to thicken, stirring often. Remove from heat, add in lemon peel.
Chill the gelatin mixture, stirring occasionally until it thickens.
Wash and drain blueberries. Set aside.
Beat egg whites until soft peaks form, gradually add in 1/2 cup sugar. Beat until stiff peaks form. Set aside. ( Try turning your bowl upside down, if the whites are dry and stiff enough they won't slide out of the bowl.)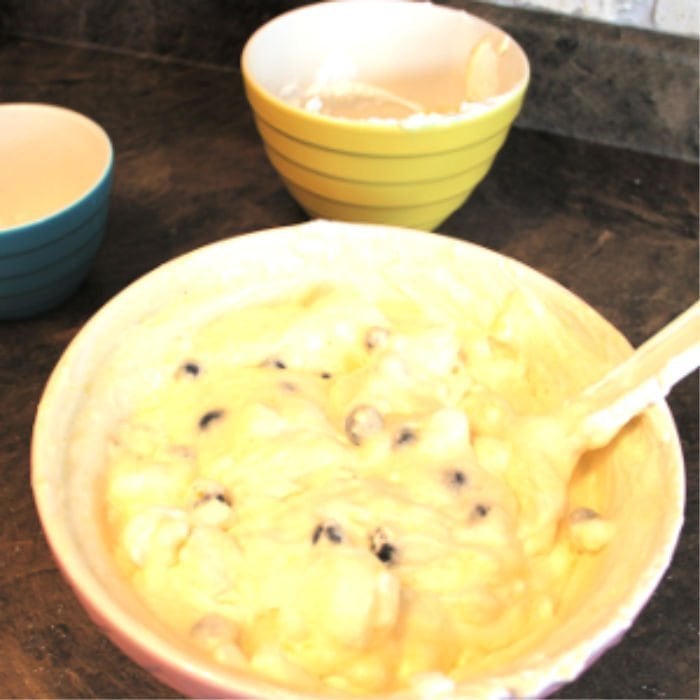 Whip the whipping cream until soft peaks form. Fold into gelatin mixture. Gently fold in 2 cups of fresh blueberries. (do not stir it will flatten the mixture).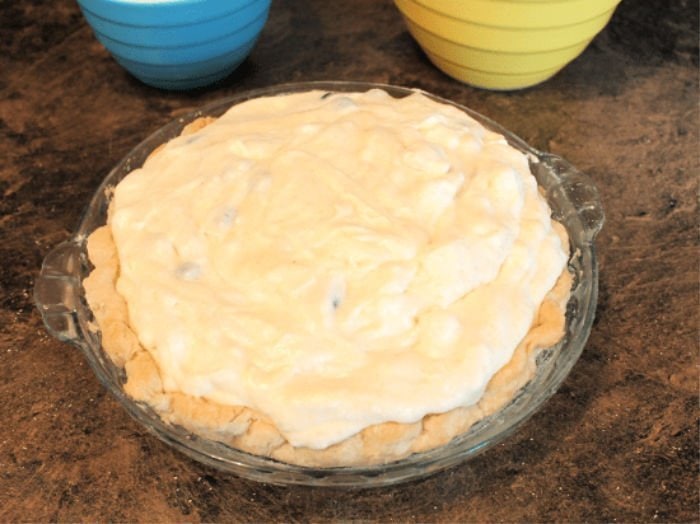 Spoon into baked pie shell. Cover and chill several hours, preferably overnight before serving. Dust with icing sugar.
Pass me a fork, please!
Leanna