Our Most Popular Seasonal Posts
Most Popular Posts
For my annual favorite review post, I decided to share my favorite post for each season and holiday. I often say where does the time go? I think I found lots of it, we were busy this year.
f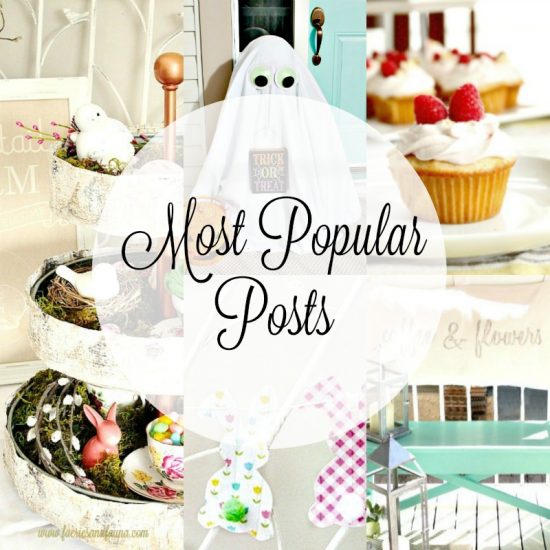 Overall Most Popular Post
While raising a family especially when the house was full of hungry teenage boys, it was necessary to feed them lots of various high energy foods. These Add Anything Cookies were a perfect solution. Not only is the recipe large, you only mix one batch of cookie dough. The dough is then divided and various delicious additions such as chocolate chips, pretzels, peanuts, raisins, cranberries can be added to create specific variations.
The Add Anything Cookies is my most popular post from last year.
a

Valentines Day
Valentines is not a large celebration in our home, but I always make at least one sweet. Last year I baked two different valentines recipes and these Apricot Cupcakes with Raspberry Mascarpone Icing were the favorite.
s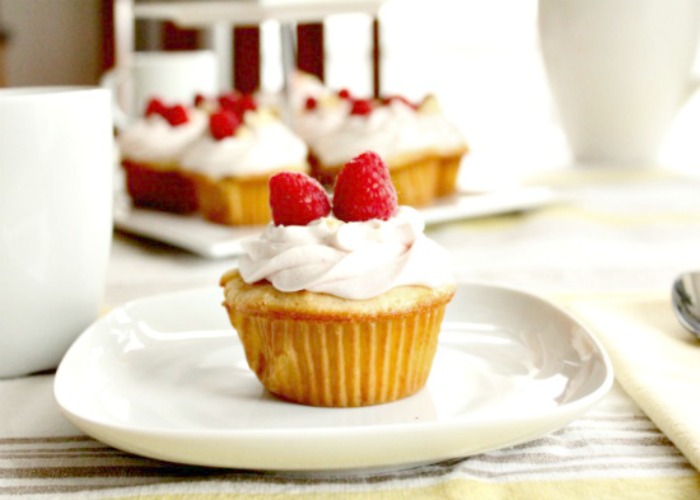 a
Valentine's decor is so pretty with all the bling, soft pinks, and lace. This shabby chic Valentine Banner is easy to make and is a fun way to spend an afternoon.
m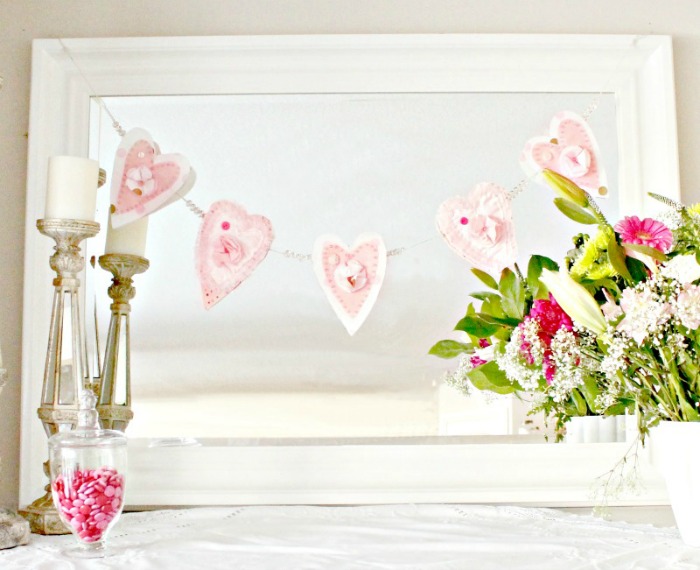 Spring
Three-layer trays are so versatile and fun to decorate with. This Three Tiered Tray for Spring in our front entrance and is a play on a miniature Easter egg hunt. Its made up of a gathering of antique teacups, little spring animal ornaments, moss and of course chocolate eggs and jelly beans.
g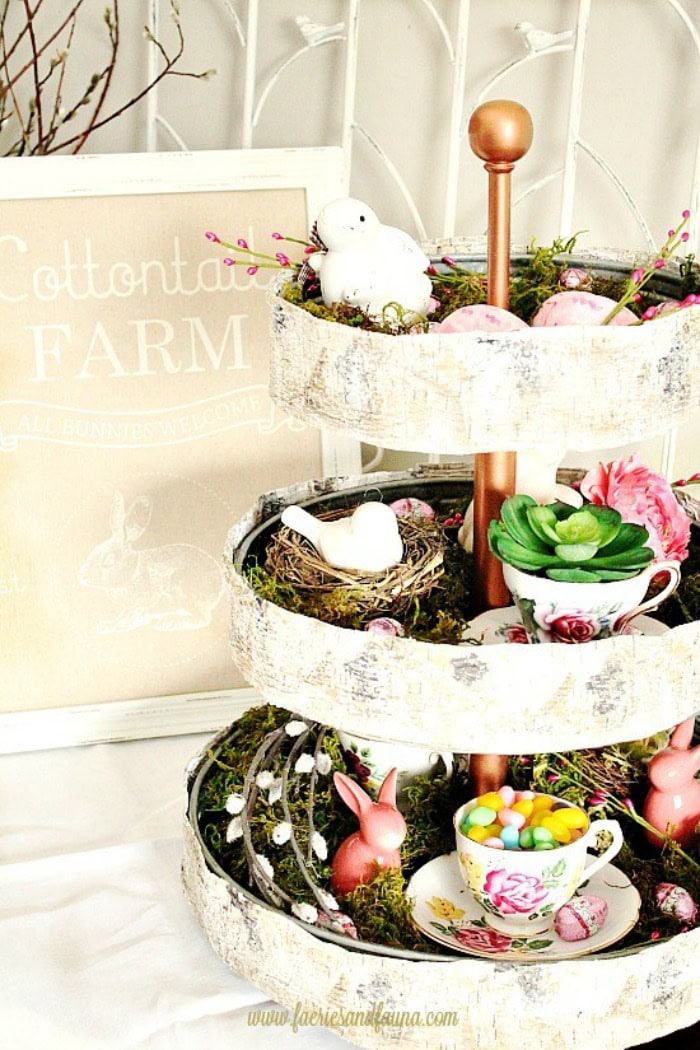 These Pretty DIY Towels for Spring are my second most viewed post of last year. The little prairie points are done is a super easy way, no individual cutting, and pinning. I also need to find some more of that blue cloth. I love using these towels because they are so nice and large.
h
Easter
These little rabbits were designed as a simple craft to do with my granddaughters. The Easter Bunny Banner Printable is included in the post, all you do is print out the template, cut them and add a cottontail. I love these little floppy-eared rabbits, it makes me happy that they are my most viewed Easter post.
Summer
It's so many months until summer and I can hardly wait. As our summers are so impossibly short it's very important for us to create outdoor spaces to enjoy the time we do have.
Our most popular summer post is this little bench with the DIY Outdoor Bench with Soft Cushion Back is surprisingly comfortable. The cushion sat outside all summer on our tiny covered front porch. I took the cover off and washed it using a normal cycle. It came out clean with the lettering intact.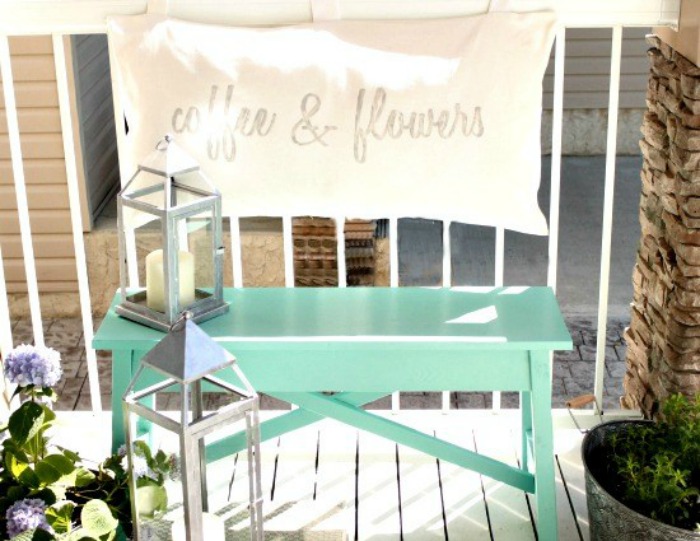 Most Popular Makeover Post
This Refinished Ombre Patio Set was a labour of love. A coordinating coat of paint had such an impact on our worn out set. It made it usable and cheerful again.
k
Fall
You don't see cotton bolls growing in Canada, so it was love at first sight when I stumbled across some at Michaels. Not being able to afford a big arrangement I made some pretty realistic looking cotton bolls. This variety is really inexpensive, it uses cotton balls, pinecones, brown paper bags, and branches.
l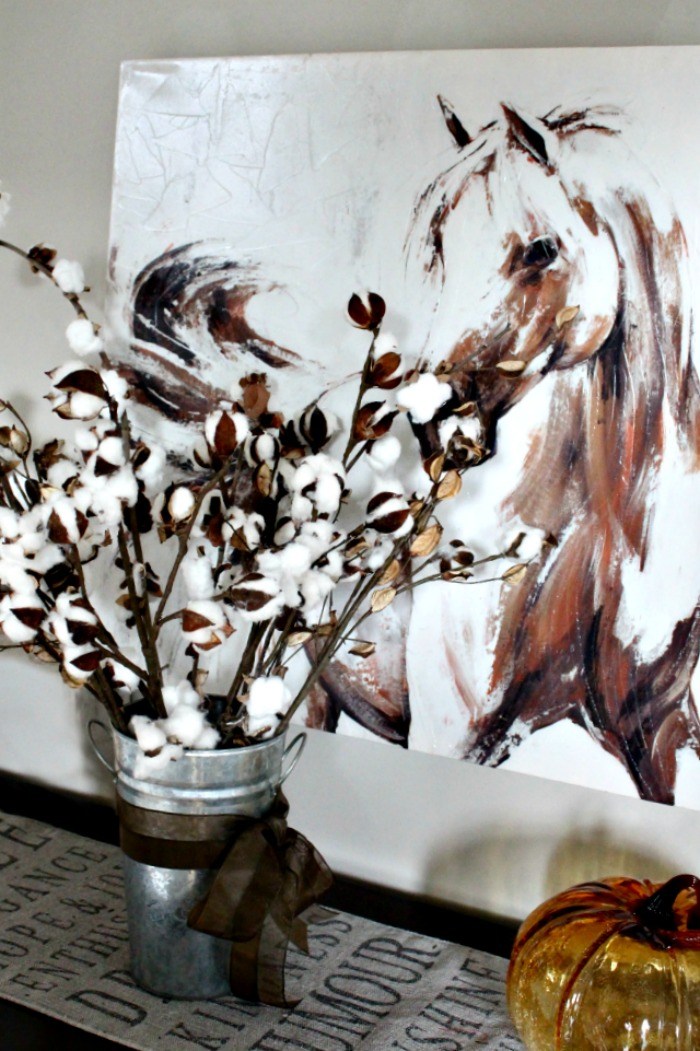 Halloween
This is the first year I posted for Halloween. These little flower pot ghosts for our Halloween Front Porch are more cute than scary and made from tall flower pots and some old sheets. These little characters were super popular last fall.
l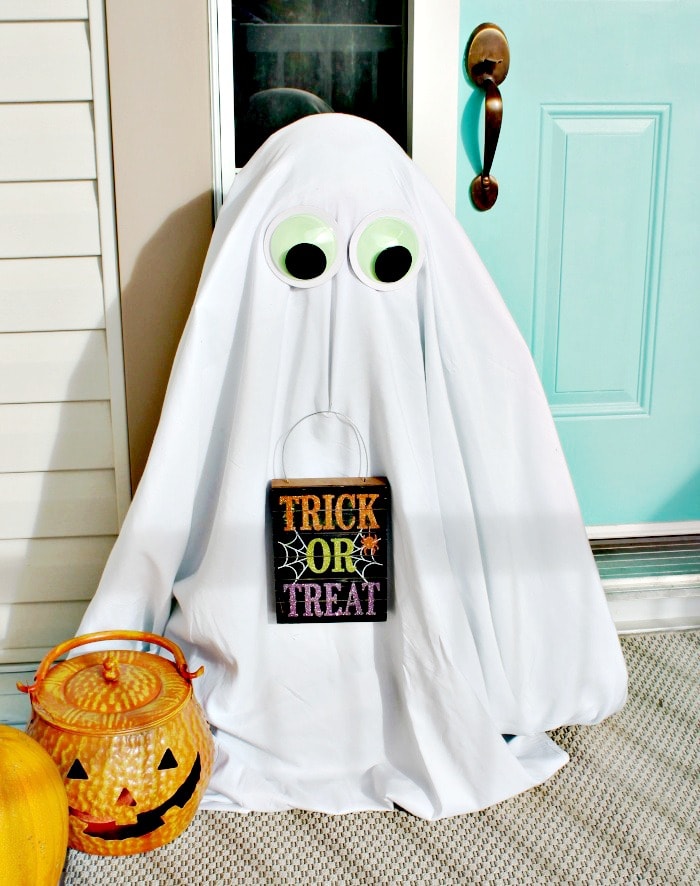 Christmas
Not surprisingly the most clicked post for Christmas was the Christmas Home Tour. The most clicked individual post was this Snowball Wreath, that can still be used threw Winter. The printable is included, it's so satisfying when a post is well received.
k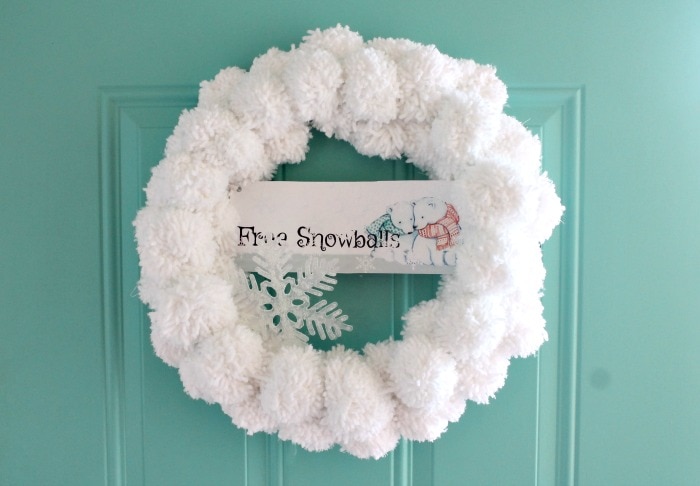 Another year has begun and I used the Christmas season to enjoy family and plan for 2018. I hope that you enjoyed last years posts and if you have not seen them before glad you stopped by.

Happy New Year