Two Tone Chocolate Chip Cookies
I am a cookie monster, they are by far my favorite treat. I much prefer my cookies thick and chewy to thin and crispy. This is my old tried and true recipe for chocolate chip cookies, I had some white chocolate chunks in the cupboard so I made the cookies two-toned.
[wc_row][wc_column size="one-half" position="first"]
1 cup butter
1 cup sugar
1 cup light brown sugar
1 tsp vanilla extract
2 eggs
[/wc_column][wc_column size="one-half" position="last"]
2 1/4 cups all-purpose flour
1 tsp baking soda
1/2 tsp salt
1 cup walnuts
1 cup chocolate chips
1 cup white chocolate chunks
[/wc_column][/wc_row]
Preheat oven to 350 F. Cover cookie sheets with parchment paper.
In a large bowl, whip butter with both sugars on medium to high speed until very well blended. Add eggs one at a time and blend. Occasionally scrape down the sides of the bowl. Add vanilla.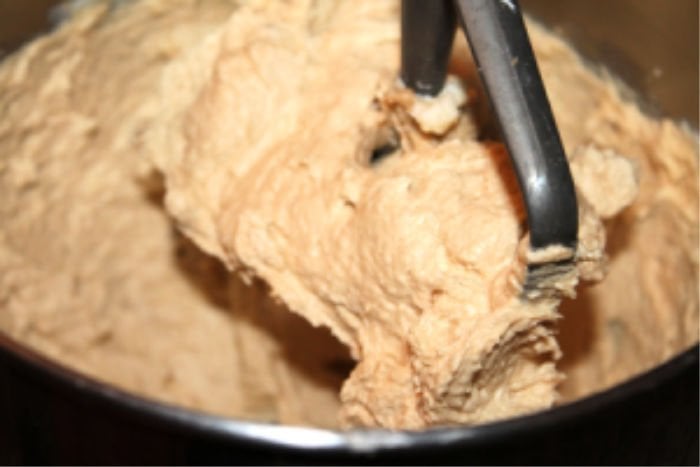 aaaaaaaaaaaaaaaaaaaaaaaaaaaaaaaaaaaaaaa
In separate bowl mix flour, baking soda, and salt. Add to butter mixture. Mix until combined.
Add the nuts, mix together.
Divide the whipped dough into approximate half portions in two separate bowls. Add white chocolate to one bowl and mix until the chocolate is evenly distributed. Add dark chocolate to the second bowl and do the same.
Starting with the white chocolate dough, place teaspoon of dough on cookie sheet. Remember to leave lots of space for the second dough. (about two inches)
Once the white chocolate dough is spooned out, add the dark chocolate cookie dough snuggled up to it.
aaaaaaaaaaaaaaaaaaaaaaaaaaaaaaaaaaaaaaaaaaaaaaaa
I think they look happy and cozy snuggled up on the pan waiting for the warm oven.
Bake for about 15 minutes or until the cookies are firm on the edges and slightly soft in the middle. Remove from oven, and place on wire racks to cool.
Nothing smells better than cookies…..Sneak a warm one before sharing 🙂
Leanna