Valentine's Day Cupcake Printable with Cupcakes
A Valentine Printable with Cupcakes
This post is more about the Valentines Day card printable then it is the cupcakes. The actual cupcakes are made with a chocolate cake mix, what can I say, I cheated and make them quick.
The Valentines Cupcake card printable prints out in a full-page, then using a ruler rip the edges neatly before attaching it to a chopping board or chalkboard backdrop. Add the easy to do cupcakes for a fun Valentines cupcake arrangement.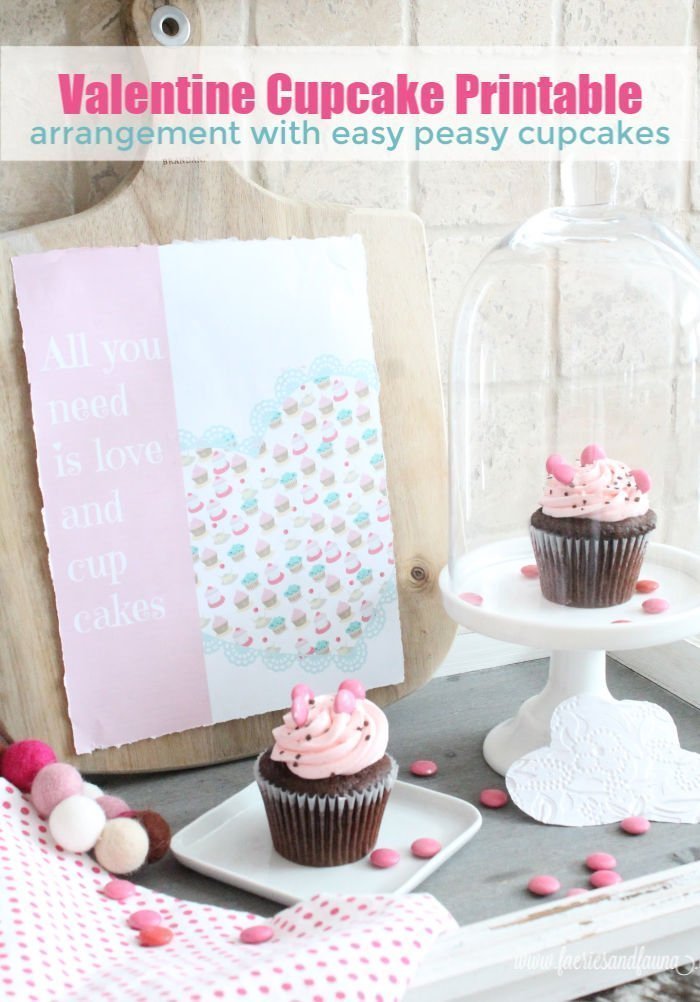 The Cupcake Vignette
To make this vignette I gathered a pretty dish, Valentine themed smarties, the printable and a pretty towel. Alternatively, you can use teacups, pitchers, galvanized containers, a weight scale (I almost did it with the scale instead). Just gather some pretty things into a tray, place the printable behind it and serve as many cupcakes as you like within in it. Then place it on your kitchen counter beside the coffee pot for a simple fun Valentine's Day treat.

I used a free cupcake vector image from Angie Makes to create my printable as her soft watercolour style is perfect for feminine decor ideas.
Chocolate Strawberry Cupcakes
The cupcakes are made using a chocolate cake mix and baked in paper cups. Then topped with strawberry icing. using a large 1M Wilton tip in a simple swirl.
The cupcakes are topped with sprinkles and smarties. You may choose to use fancier Valentine cupcakes if you like, I have included links to Apricot Filled Cupcakes with Raspberry Icing and Valentine Cupcakes with Cranberry and Gran Marnier at the end of this post.
Plain Strawberry Icing Recipe for Cupcakes
1/4 cup butter
1/3 cup strawberry jam
2 1/2 cup icing sugar
1 to 2 tbsp milk
Place the butter and strawberry jam in the bowl of your mixer and beat for several minutes until very well incorporated.
Add the icing sugar and start on low (prevents a mess) and once its blended turn on high and beat for several minutes. Add milk a tbsp at a time until its the consistency you like.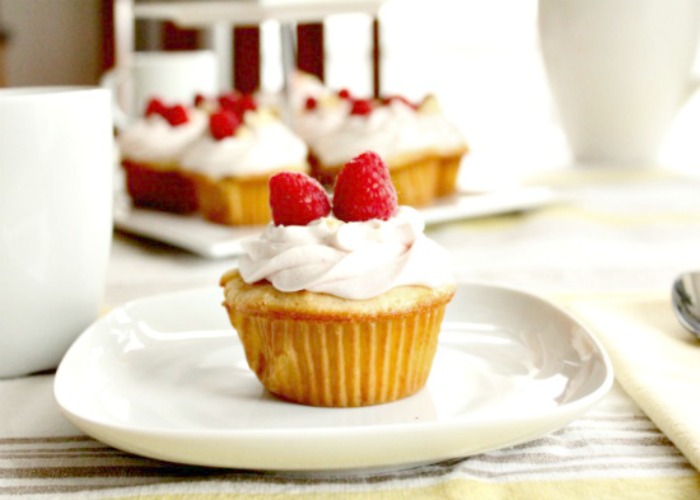 Apricot Filled Vanilla Cupcakes with Raspberry Mascarpone Icing.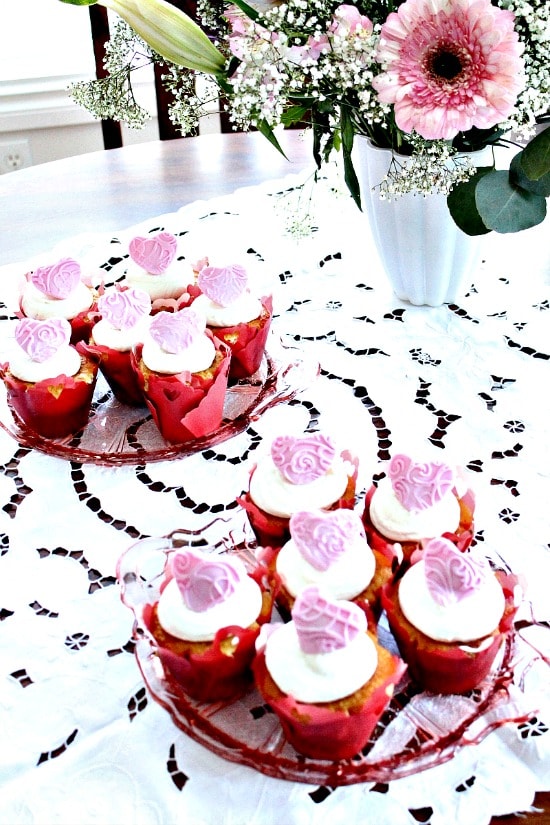 Valentine's Cupcakes with Cranberry Filling and Gran Marnier Icing