Valentine's Day Gift for a Single Friend
Single on Valentines Day Gift Basket for Her
Have you ever been single on Valentine's Day? I certainly have been. Valentines Day celebrations can make you feel left out of a very exclusive club. Sure it's a hallmark holiday, I know it doesn't really mean that much. But once upon a time, it hurt to hear the women at work talking about this gift or that one and there is a certain power behind flower deliveries to work. I very much felt like the bottom of the pecking order on some Valentines days.
A few years ago my best friend and I shared our sadness about Valentine's day. She told me Valentine's day was the worst day of the year for her. Most of the year she enjoyed being single, but Valentine's day really bothered her. It made her feel unloved and excluded. The next Valentines day I gave her A Boyfriend in a Box.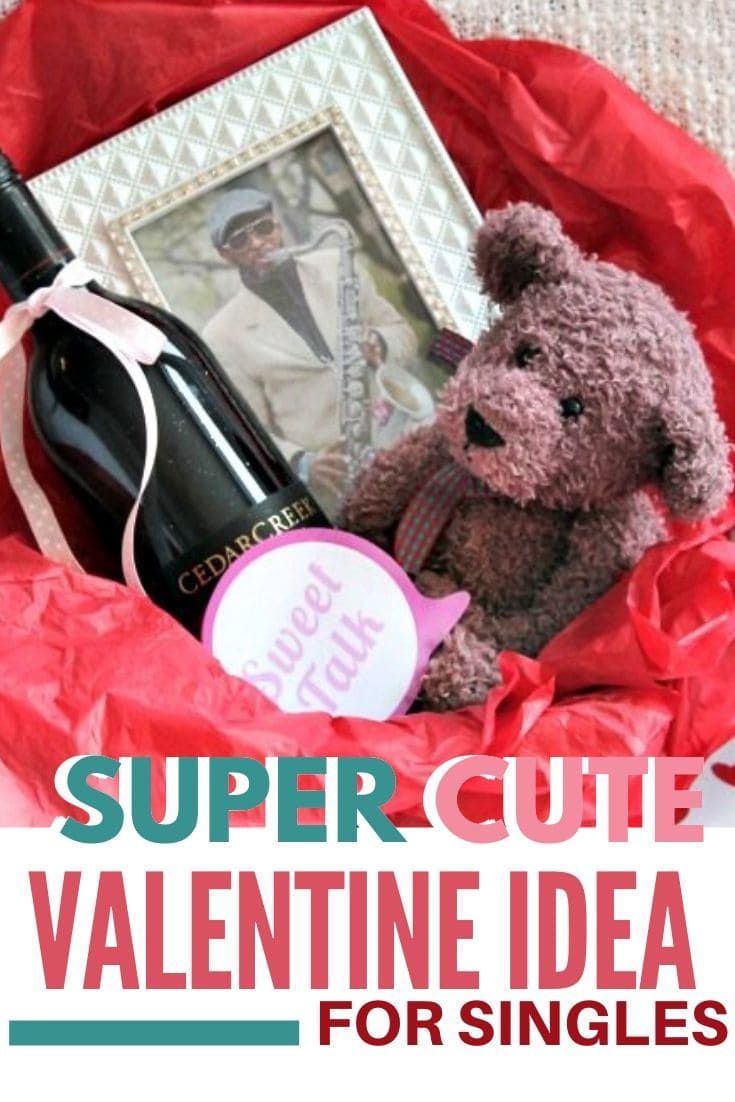 I took a box and filled it with all sorts of little inexpensive gifts and thoughtful ideas, the perfect boyfriend would do for Valentines Day. She laughed when she received it, I certainly surprised her. She told me that it was one of the best Valentine days she ever had.
Free Valentine Printable Love Notes
Create some personal love messages, the cheesier the better. One for the desk, one for the purse. One for beside the phone. She can place them where ever she wants, they will feel like a girl hug.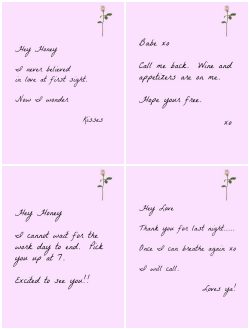 Here is the free Valentine printable for you. You can print it or use it as a guide to writing one of your own.
A Hunky Photo
The things we won't do for our friends. I found this particular handsome man with the saxophone on Pixabay. Go ahead and do some of your own research, do a search for handsome men with coffee or rugged handsome men or men in suits. Whatever your girlfriend will find appealing.
Print it out and put it in a dollar store frame.
a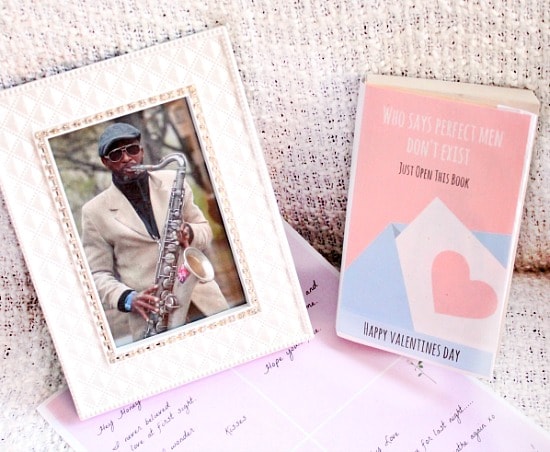 a
A Romance Book
Who says you can't find a perfect man. There are literally shelves and shelves full of them. Give your girlfriend a romantic novel. I have included this little fun book cover for you. It prints out on letter size paper and I was able to cover an average size romance novel with it.
Valentines Gifts
Finally, fill in your Boyfriend in a Box with some little gifts for your friend. She can choose to say where she got them from. I always felt girl presents are every bit as important, it just feels good to be included. Here are some suggestions:
Valentine's purchased or handmade. (Some are available for those who join the Pretty DIY Home Library)
Flower(s)
A Bottle of wine, or mug with cocoa
Chocolates or heart-shaped sugar cookies, or both
Valentine knick knacks from the dollar store
Perfume, bath products
Gift cards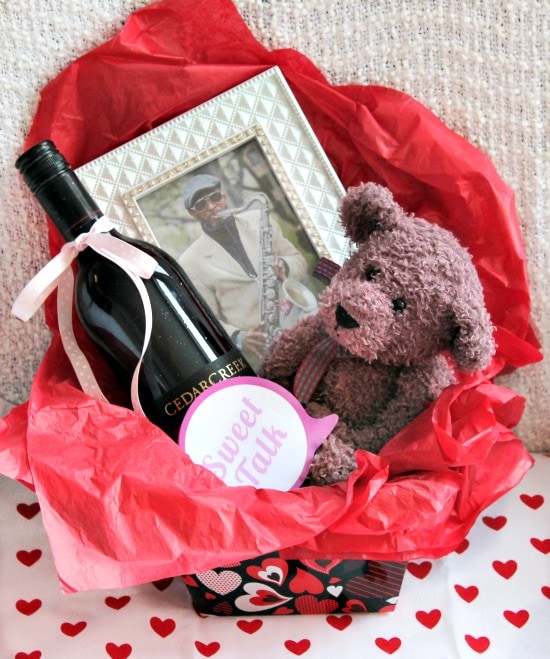 The Boyfriend in a Box can be funny, romantic, cheesy, expensive, or inexpensive. I am sure the thought and effort will make a girlfriend happy, any way you choose to put it together. Let me know if you're going to make one and if so what kind of reaction it receives.
Happy Valentines Day
Like this idea? Save for Later!