The Waste Not Wednesday Link Party
you know how the Americans have a cultural habit of waving their flag? In Canada our national past time is often talking temperature. Canadian Winters are not for the strong optimists, the rest of us just stay inside and pray for relief. Today I had to go shovel our driveway, so that meant an hour outside in minus 44C or minus 49F. Did you know that both Fahrenheit and Celcius meet at 40 below, that's a Canadian tidbit for you.
Hubs work in the oil patch for a pipeline company and has been doing lots of 16 hour days. I guess when he gets home I better not ask him to get busy on tiling the bathrooms. I am hunkered in puttering on crafts but mostly fixing up older posts. One of the best parts of getting older is no more Winter commutes, so I just explore Winter through the window mostly.
This week you may notice the swanky new graphics Sam created. I love them. I also added a click to tweet for features. Let me know what you think about having it?
Waste Not Wednesday-188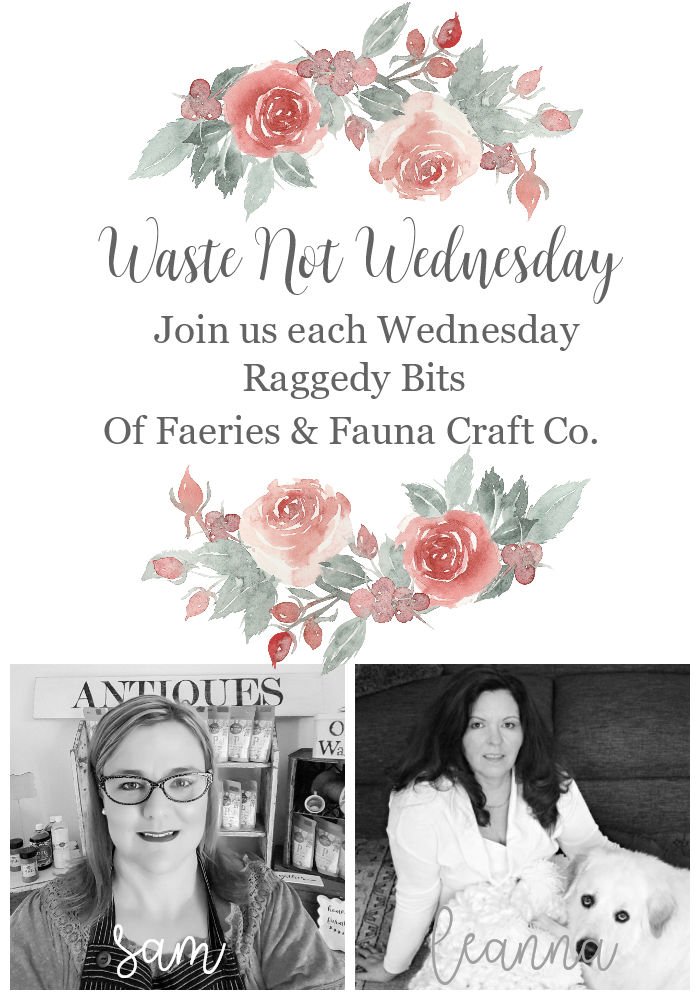 Here's what we've been up to: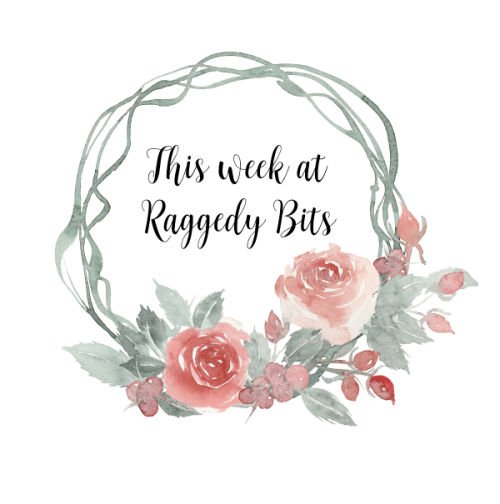 Our Favourite Waste Not Wednesday Projects:
DIY Birthday Cake Gift Boxes | White House Crafts
Couch Sofa Arm Tray | Chas' Crazy Creations
We pick our weekly favorites for all sorts of different reasons. This pedestal table makeover from Stephanie at Abbotts at home is just so classical. Round tables are great for small spaces and families, for so many reasons, but I have to applaud her distressing skills. The way Stephanie refinished this pedestal with a beautiful stone like finish and just the perfect amount of distressing is spot on. Those who know how to do distressing think its easy, but its takes an artists eye to get it this faultless.
DIY Wooden Kitchen Table with a Pedestal Base | Abbotts at Home
This little upcycle craft from Shirley at Intelligent Domestications, made me laugh. Seriously who thinks of fun ideas like a two tiered pin cushion. Its such a unique upcycle of little odds, ends, bits, and bobs. Using cast offs to make something so useful, and over the top fun caught my eye. I suggest checking out her post to see what its made out of. Such a great idea.
How to Make a Two Tier Pin Cushion | Intelligent Domestications
If you were featured this week at Waste Not Wednesday- feel free to grab our button and share the love!
If you were featured you may like to share the new.
I was featured at this week's Waste not Wednesday link party. Its great to be admired by my fellow bloggers.
Please make sure that you link to your own specific post and not your homepage.
All links must belong to you.
Please do not link up any other link parties, giveaways or a product you are selling unless it comes with a tutorial.
We want this party to stay around so don't just link and run. Be sure to stop by at least 2 other links and show some love.
Please don't pin from the thumbnails in this post. Click on the link and pin from the original source.
By linking up here at Waste Not Wednesday you are giving us permission to use your photos and links to promote the party or in other roundups.
You can link up to 3 of your DIY, Home Decor, Recipes or Craft projects.
It would be greatly appreciated to follow us on one social platform.
Please only link up with projects that you have not shared with Waste Not Wednesday before.
As an added bonus each week, there will be two additional most clicked projects!
DIY Framed Pegboard | Intelligent Domestications
How to Repurpose Empty Cookie Tins | Pillar Box Blue