The Waste Not Wednesday Link Party
Is anyone else feeling like the post Christmas cobwebs are starting to go away? The hectic schedule of the fourth quarter and all that creativity seem to numb my brain in January. Last year I jumped straight into organizing, but this year my brain went quiet. With the lengthening daylight hours and the rest I am starting to feel like tackling my ever ending task list. Can you relate, or have you been all bright eyed and busy for the New Year?
Either way I am happy you found the time to drop by Waste Not Wednesday, and I look forward to seeing your latest creations.
I also want to thank everyone from last week's link party, our participation on other bloggers links doubled!! So awesome, and I hope you were inspired while checking them out. This week we have something new to encourage everyone, and grow our community together.
Waste Not Wednesday-190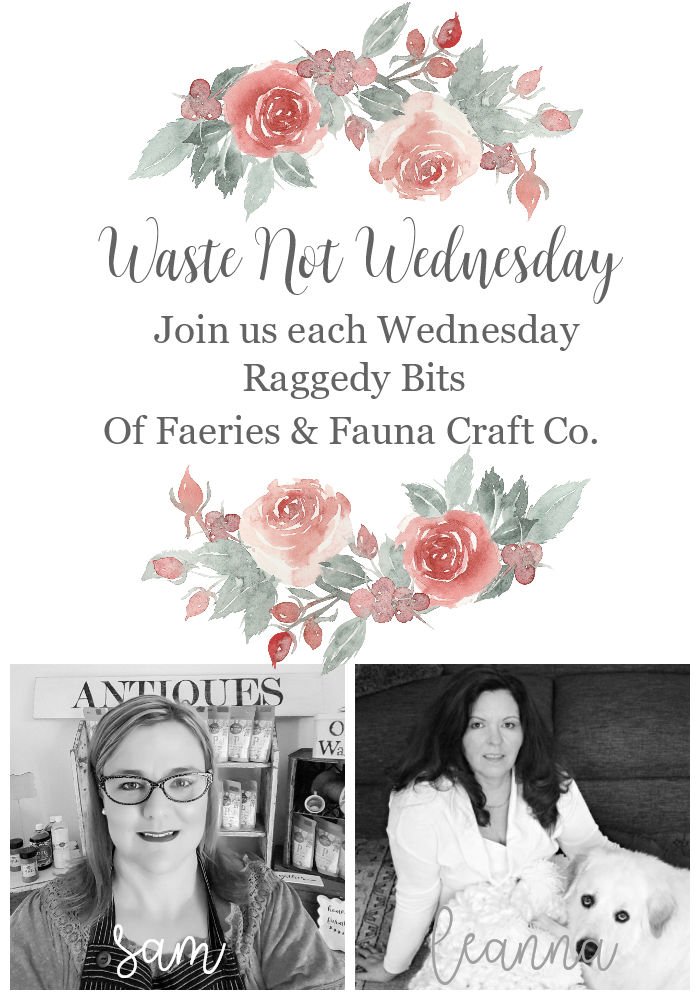 Here's what we've been up to: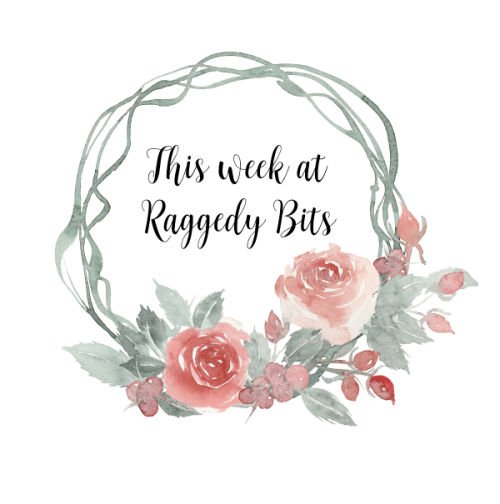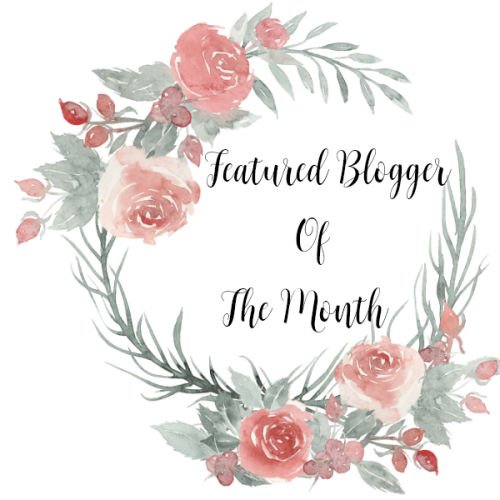 As I mentioned in my opening paragraph Sam and I are all about creating an inspiring community to help each other grow. Today we are super excited to launch our new feature here at Waste Not Wednesday where we will be featuring a blogger for the WHOLE month! That's right a whole month!!! Our first feature blogger will be showcased next month.
We will share projects and recipes from the featured blogger across the entire month!! How exciting is that?!
All you need to do to qualify as our Monthly featured blogger is we want to see that you've been actively visiting other blogs and leaving comments! Easy peasy lemon squeezy!!
So have fun taking a tiny amount of time exploring your fellow bloggers,being inspired and grow.
Our Favourite Waste Not Wednesday Projects:
Adorable DIY Heart Wreath | Petals Pies and Otherwise
Picassiette Mosaic Birds | Selep Imaging
Julie from My We Adobe shared this Farmhouse Ticking Valentine Wreath. Its pretty, and fluffy, and shabby, and perfect for Valentines. I chose it because seeing it makes me happy, it was love at first sight.
This Valentine post from the Happie Housie instantly melted my heart. So bright and cheerful and colour and fun. I o"fish"ally love it. I can imagine little munchkins loving receiving these on Valentines day.
Adorable Free Printable Valentines | The Happy Housie
This inexpensive bathroom makeover is so well done! The best part is Candice says its a budget makeover and she succeeded in doing it on a budget. What a huge impact. I cannot pick out a favorite part, but its a toss up between her beautiful mirror and shelf and the green vanity.
Beverly from Across the Blvd shared this Farmhouse Minimalist Wreath. Its romantic and farmhouse, and her picture makes me think of the eucalyptus we had in Kamloops. It smells so good. The softness of this picture is very appealing. I will make something similar very soon.
Farmhouse Embroidery Eucalyptus Wreath | Across the Blvd
If you were featured this week at Waste Not Wednesday- feel free to grab our button and share the love!
If you were featured you may like to share the new.
I was featured at this week's #Waste not Wednesday link party. Its so empowering to be recognized by peers.
Please make sure that you link to your own specific post and not your homepage.
All links must belong to you.
Please do not link up any other link parties, giveaways or a product you are selling unless it comes with a tutorial.
We want this party to stay around so don't just link and run. Be sure to stop by at least 2 other links and show some love.
Please don't pin from the thumbnails in this post. Click on the link and pin from the original source.
By linking up here at Waste Not Wednesday you are giving us permission to use your photos and links to promote the party or in other roundups.
You can link up to 3 of your DIY, Home Decor, Recipes or Craft projects.
It would be greatly appreciated to follow us on one social platform.
Please only link up with projects that you have not shared with Waste Not Wednesday before.
As an added bonus each week, there will be two additional most clicked projects!
Easy to Love DIY Valentine Gnomes | Follow the Yellow Brick Home
French Farmhouse Banner and Lavender Flower | Penny;s Vintage Home