A Creative Valentines Day Gift for Boyfriend or Husband
Valentines Day Gift for Guys a Bouquet of Beer
Men can be so hard to buy for, and 50 year old men are simply impossible to buy for, much less surprise with something they will love. This Valentines day gift for guys is creative enough to actually surprise him. Thankfully my Hubs loves my baking, which is my usual gift, but this year I came out with a unique way to actually surprise him.
t
The easiest way to find something for Hubs is to think of something new and creative. This year thanks to the Craft Beering Blog I discovered craft beers and he loves them. I started with some craft beer with fun masculine names like Rig Pig and Hammer Head. Nothing too romantic of foo-foo, as that makes him uncomfortable. Does your man like romantic gestures, or do you need to be extra thoughtful when surprising him?
The Valentine Printable
As neither the beer or beer bucket is Valentine's day themed I wanted to add some sort of Valentine's day card.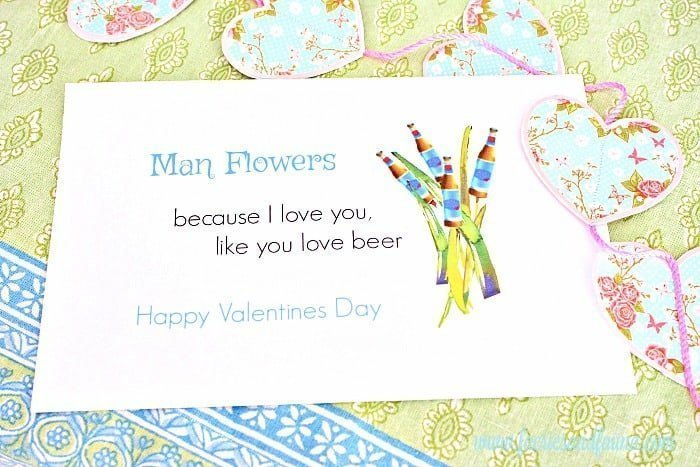 Here is the free printable's link if you would like to print one. To add it to the bucket I rolled it into a scroll and tied it with a simple burlap tie.
d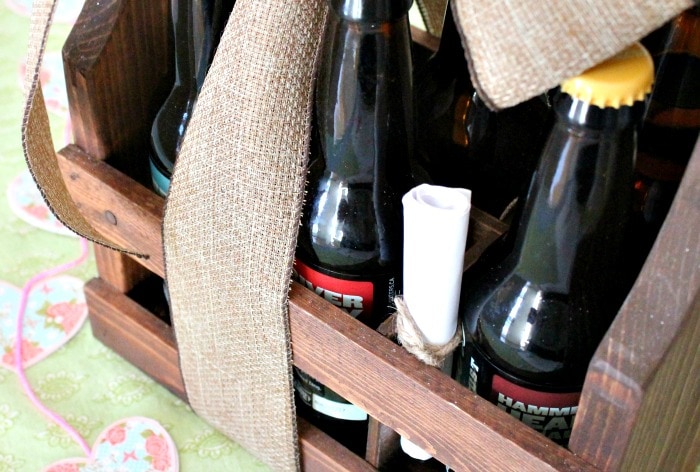 The Smaller Bucket
Hubs got this little six-pack carrier for Christmas, but it would also be perfect for Valentine's day. I added a masculine bow in burlap and of course the scroll and a six-pack of craft beer from a local brewery.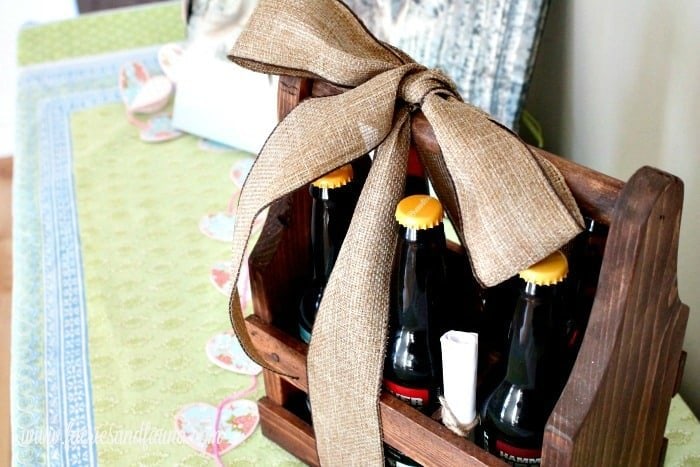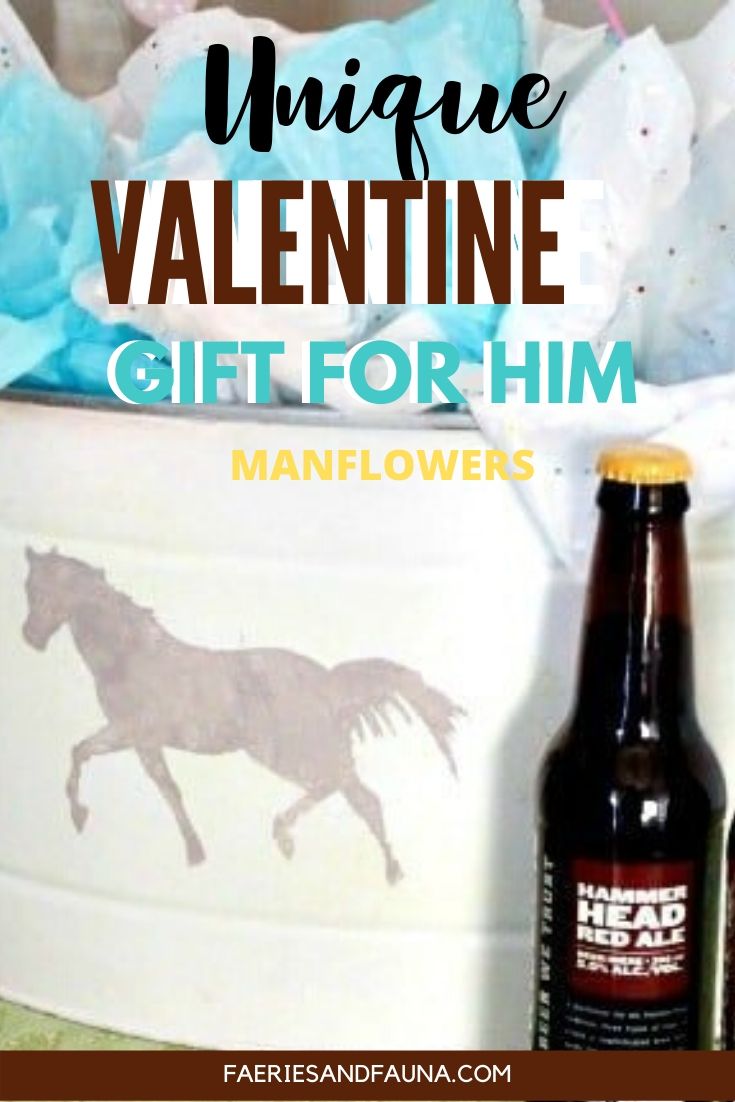 The Larger Bucket
I actually bought him two 12 packs of craft beer for his Valentine's gift and some Guinness beer cheese and other snacks to go along with it.
g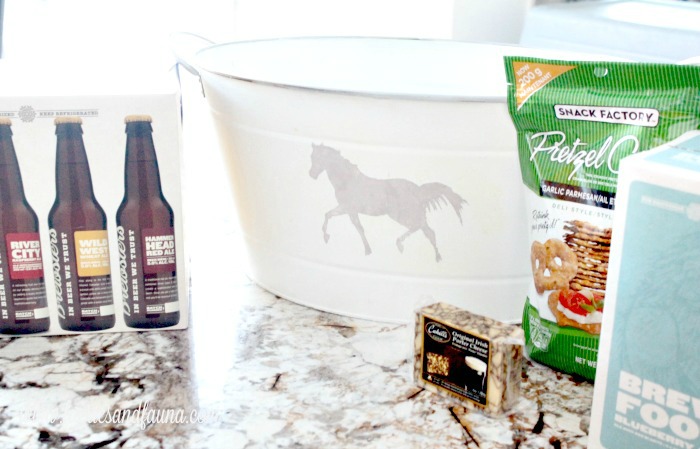 To make the second basket I took this outdoor ice bucket that I refinished with a horse motif.
To wrap the beer simply place a single beer in the center of a sheet of tissue paper and pull it up, Place in the bucket and repeat.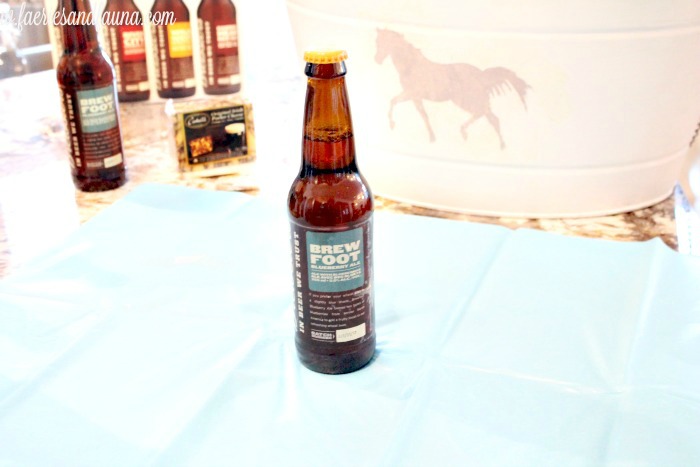 Once the bucket is full, I fluffed the tops of the paper to resemble flowers with the beer caps as centers. Of course, I chose blue his favorite colour and the banner is included to make the picture prettier.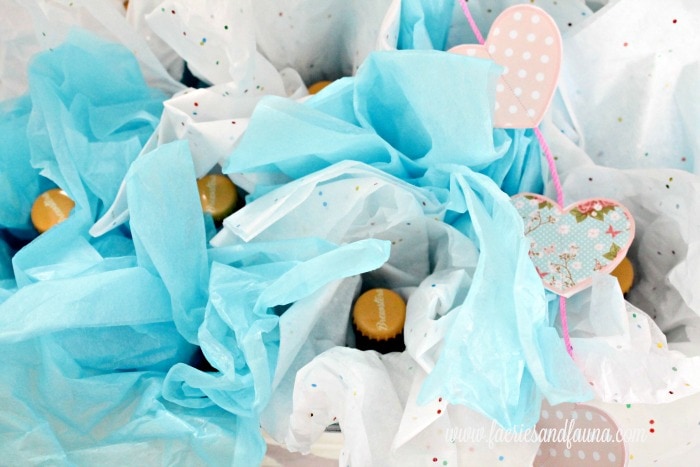 Which Valentines idea do you think the men in your life prefer, the more masculine wood six-pack, or the much larger man flowers basket?
Like this Idea? Pin for Later