Jute String Frame Valentine Coupon Display for Families
Valentine Coupons for Families
This frame has been very useful, I have used it in several vignettes, I love having it for displays. For this Valentines Day, it is being used unique way to display some free valentine printable coupons. Once you have an old frame upcycled string some jute across the back of the frame and staple it in place.
I was super lucky and located a jute wood heart banner at the dollar store, I cute it in pieces to divide the heart, but any type of string works well.
Wherever the jute was too short, I lengthened it by tying additional jute twine with a pretty bow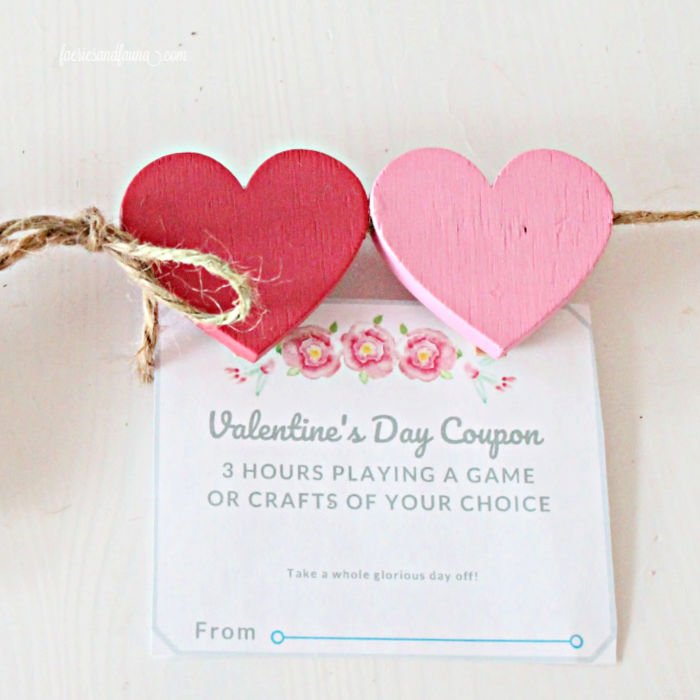 If you don't want to make the string frame, you can use pins on a bulletin board or even tape the coupons to the fridge.
Free Printable Valentine Coupons with Affordable Ideas for Families
The Valentine coupon printables come in four different styles, but are are all straight cuts so kids can easily cut them. The Valentines have various affordable ideas, the majority are free and more activity then chore related.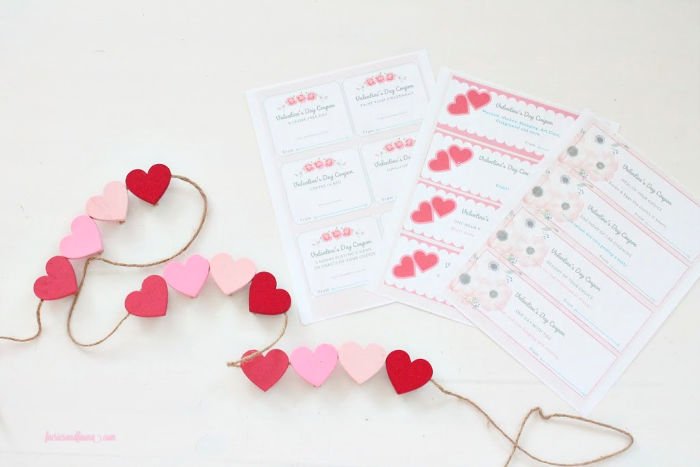 Each coupon has a different activity, or favour you can do for your loved ones. There are activities from Mom, you get to stay up an hour later. From Dad like coffee in bed, or dessert of your choice. Kids are included with coupons for siblings, three hours playing a board game, or family movie night your choice I will make the popcorn.
Making the Jute String Frame
The frame is from an old garage sale find, it was caked with decades of old smoke. Putting on rubber gloves I removed the canvas, gave everything a really good scrub and painted it with three coats of white chalk paint.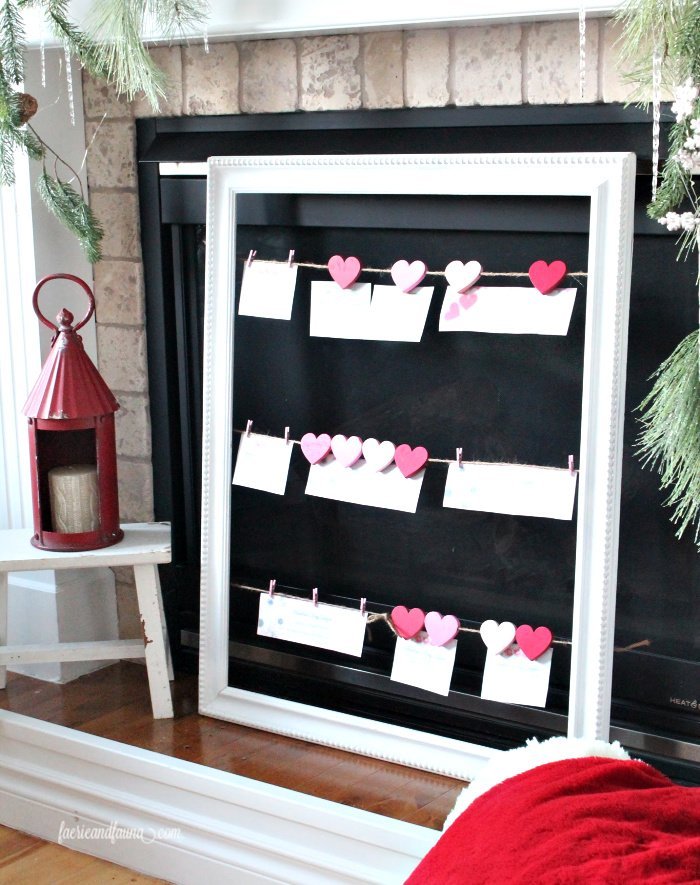 Creating the Valentine Jute String Frame
To create the valentine display, at least a week before Valentines print and cut out the coupons. There are many more affordable choices then a family is liable to need, so the parents can choose which activities they want to use. All of the choices are affordable, but this way parents can decide how affordable.
Each family member picks out as the coupons they want to give away. Then fills in their name before hanging it on the with miniature paper clips.
Sharing Your Valentine Coupons
On Valentines day everyone takes turns choosing their favorite gift, one for each coupon given. Take turns, play cards, or charades, and the winner chooses their coupon.

The International Bloggers
Each month I collaborate with a group of bloggers from around the world. This month's topic is Vintage Valentines. I really enjoy seeing the different creative ideas on the same topic. My friends made such unique and beautiful Valentine crafts, make sure to check out their tutorials. You will see the links under each picture.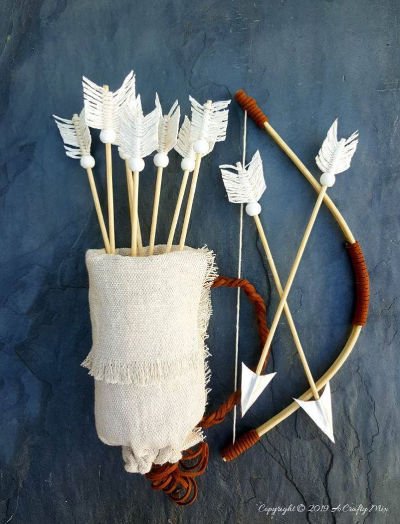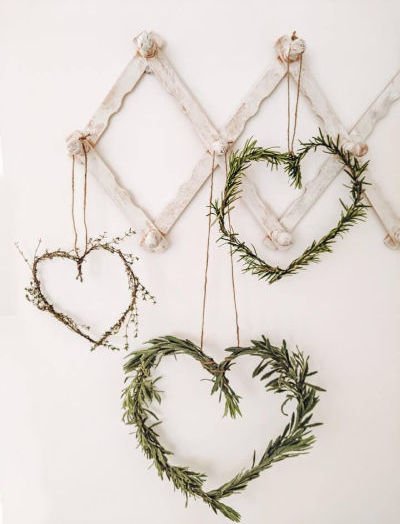 No-sew Quiver and Macrame Arrow – A Crafty Mix
Fresh Herb Heart Wreaths – Northern Feeling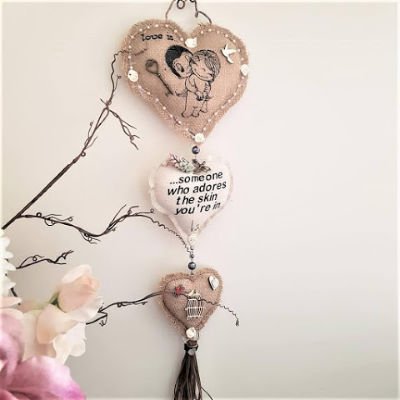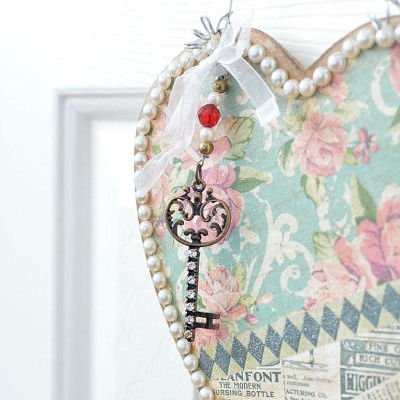 Vintage Valentine Hanging | Unique Creation by Anita
Vintage Style Valentine Door Hanger | The Interior Frugalista
I hope you enjoy my first Valentine post, I have a couple more simple crafts, and at least one Valentine dessert coming up.
Other Valentines Day Craft Ideas
I made this large Valentine's Day wreath using a dollar store frame and wool. I adore how soft and cozy it is, I hung it on the farmhouse ladder in our living room, don't you think it would look great in a little girl or tweens bedroom any time of year.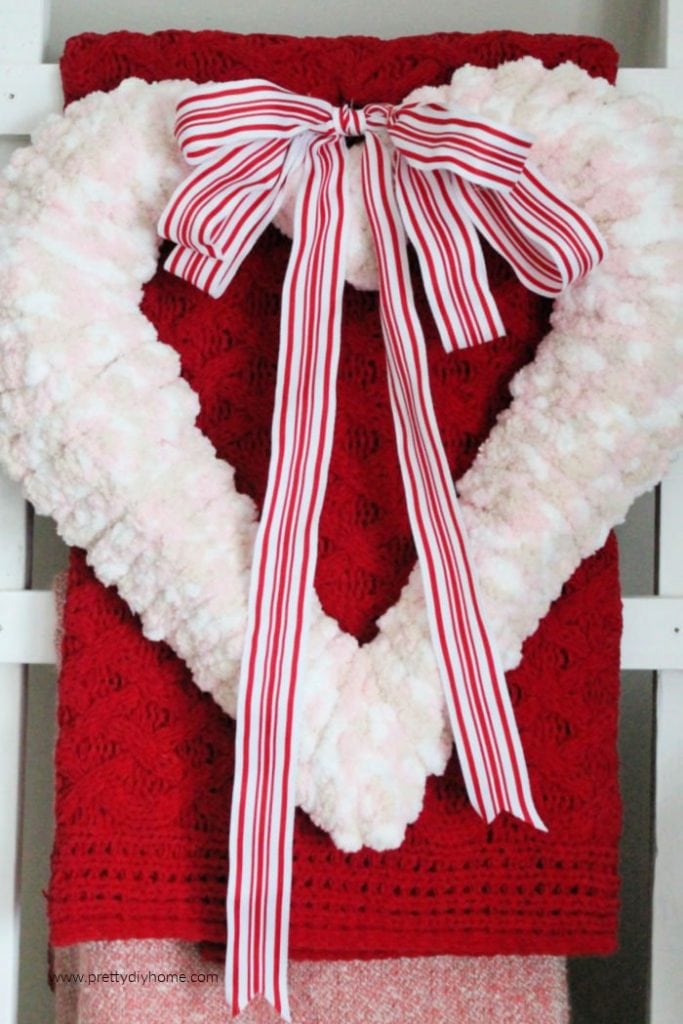 DIY Valentine Wreath Craft
Easy to make Valentine craft with a heart shaped frame wrapped in soft pink and white wool.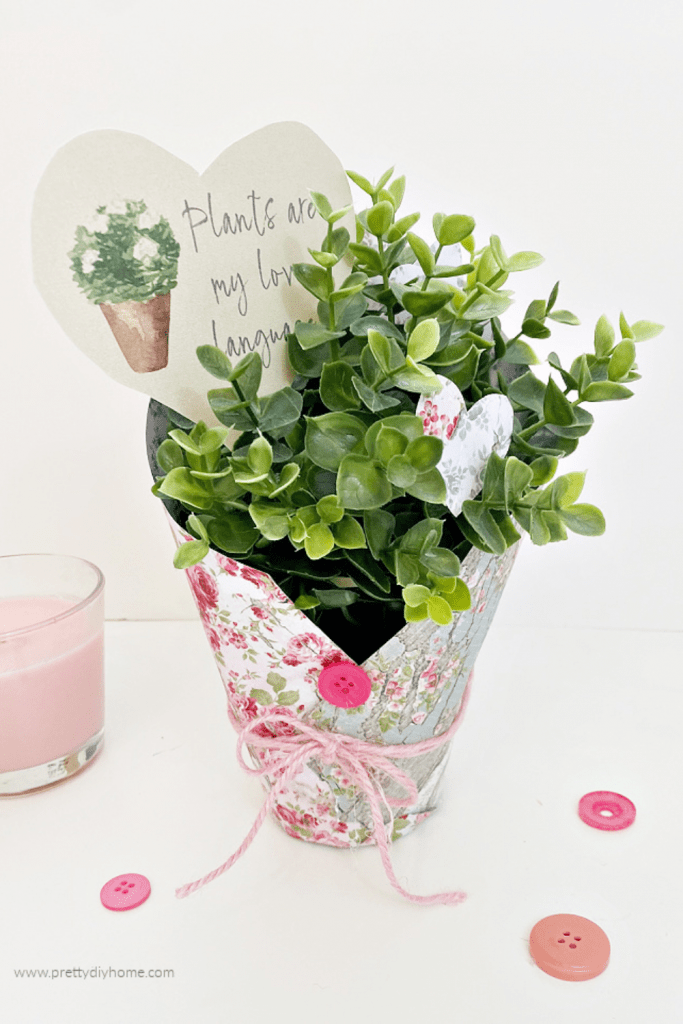 DIY Valentine Gift Idea with Valentine Cards
Grab a plant, the free template and the Valentine's cards and make this simple DIY Valentine Gift Idea for your favorite plant lover.