Making a DIY Farmhouse Christmas Sign from Upcycled Ornaments
Christmas in July DIY Wood Farmhouse Signs
Arghhhh and a few other not so choice words, I cannot believe it is July already. If your not aware I a northern Canadian and we just ditched snow in May, and it soon enough will start to really cool down again, so now is the best time to get outside, and enjoy a warm garage making things like these Farmhouse Christmas signs from upcycled ornaments.
Farmhouse signs are as popular as ever and I am so glad. Although I don't love having word signs on every wall I find them adorable and fun to place out occasionally and especially at Christmas. This trio of farmhouse signs feature sage green frames and an upcycled ornament for wording. No transfers, or stencils.
Christmas in July Upcycling Projects
Sam from Raggedy Bits and I have decided to post upcycles, and DIY Christmas ideas to celebrate Christmas in July. This week our theme is DIY Wood Signs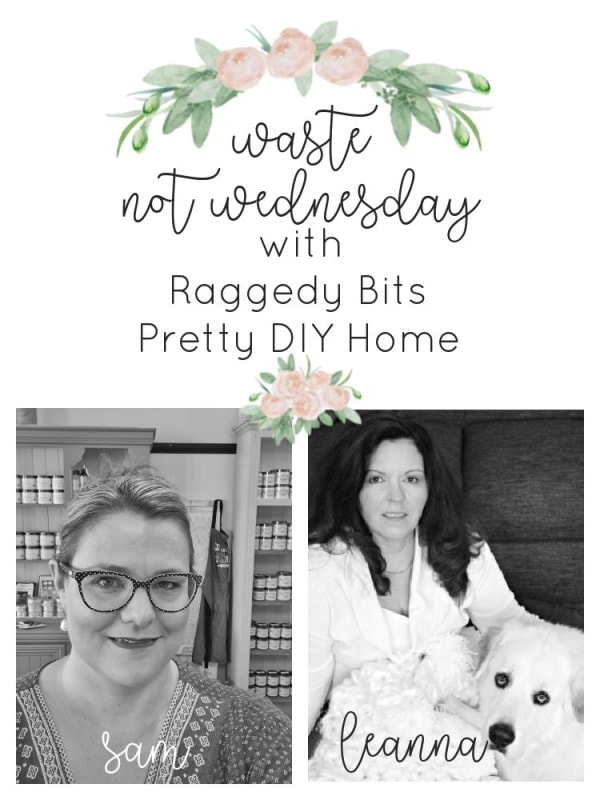 Waste Not Wednesday
You will find Sam's sign at the bottom of my post. She creates all sorts of gorgeous Farmhouse themed projects, so make sure to look for her project as well.
The Before
There is nothing wrong with these wood ornaments, except I have never chosen them to go onto a Christmas tree for two or three years. They were too nice to toss, so they were hanging out in a figure something out with these bin I have stashed in my craft room.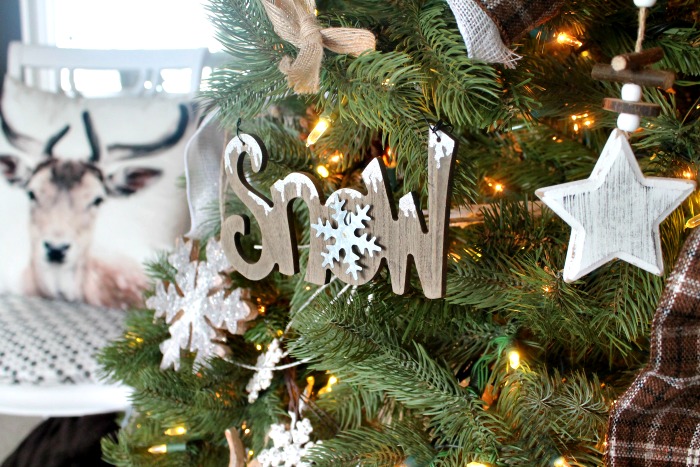 Because the ornaments are worded its super easy to upcycle them into DIY Mini Christmas signs, but you can do the same thin with the little snowflakes or the wooden stars you see on the same tree.
Supplies for DIY Mini Christmas Signs
Unused Christmas decorations – one for each sign.
Scrap wood, for the background, ours are 8 inch chunks of pressed board I saved from a shipping box. But any 8 by 8 bits of wood will do.
2 – 1 by 2 inch boards, scrap ends are perfect the longest piece needed is 10″
White paint (I used Behr primer), Sage coloured latex paint or craft paint.
E6000 glue, small nails or an air nailer.
Measurements
Grab whatever ornaments your upcyling, and size the background accordingly.
Our signs are 8 by 8 inches square based on the leftover wood I had on hand. See what you have available for free and judge the size according to your scrap wood stash. You can use 1 by 6, 1 by 8, square pieces of plywood, maybe try using cardboard even. (I haven't tried it yet, but want to).
Cutting the Wood
Cut the wood background to the size you need. Ours are 8 by 8 inches.
Cut the top and the bottom of your wooden frame that exact same size of the edge of your background.
Cut the top piece of the frame to length along the pencil mark. Then use the cut piece as a guide to trim the bottom of the frame. (Cut both pieces same length. Line up the right edge so the wood is even, line up the blade with the other end, and cut as shown below.
The other two frame edges will be longer. Lay your first two lengths of frame along side the background as shown below. Then add the top piece and mark with a pencil.
Again use the top piece as a guide for cutting your bottom piece.
Painting the Wooden Frame and Backdrop
The nicest part of DIY projects is you get to make all the design choices. My Christmas colour theme this year is based on sage green, so I chose sage green for my frames. We could have used any colour to go with the wood grain wording. You could even stain it. If your ornament is colourful, I would paint my frame in a matching colour.
For the background you could paint it white, cream, or even black. I painted our with white primer I had on hand.
Give each portion of your frame two coats of paint, letting it dry well in between. I did not use any primer.
Paint the background of the sign with two or three coats to cover well, letting it dry well between each coat. Ours only needed two coats.
Make sure everything is dry well before attaching the frame to the background.
Attaching the Frame
Hubs and I had different opinions, I wanted to glue the frame to the background, let it dry first, and then nail the ends of the frame together. Doingit my way reduces the chances of having air nails pop through and damage the painted front.
Hubs was more confidentand just want ahead and air nailed ours together, therefore no waiting for glue to dry. In the picture you can see where he is nailing the ends together, and I have added arrows to show you the placement of the air nails he placed on edge side to hold the frame to the base.
Adding the Ornament
The final touch is the easiest and most satisfying as you get to finally see it put together. Just remember to place all your frames the same way, short section of frame to the top and bottom. You want the orientation of all the three frames to be identical so if you put them on a wall together, or on top of the entertainment center, the frames are cohesive.
Remove any wires and embellishments from the ornament. Apply E6000 glue to the back and place it in the center.
Let's check out my friend Sam's Vintage Farmhouse Christmas Sign for Christmas in July.
DIY Vintage Farmhouse Christmas Sign from Sam at Raggedy Bits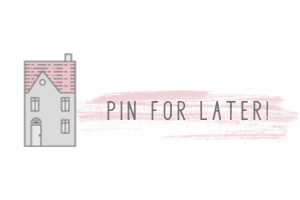 A Collection of Different and Unique Sign Ideas with Tutorials
Here are a few more DIY Christmas sign ideas you may want to make for the holidays. I chose them because they are a bit different, pretty, and come with great complete tutorials. So many fabulous ideas.
I have seen more than a few tutorials for dollar tree pizza pan signs, but this Peace on Earth Sign from The Makers Map is one of the nicest I have seen. I would never have guessed it was a pizza pan to start with, would you?
Scroll signs are one of my favorite way to decorate at Christmas. They are pretty, personalized and using dollar store craft paper you cannot find them any cheaper. I made one for my granddaughters guest room, and I love this Comfort and Joy sign with tutorial from Her Happy Home. I especially love how she did her tutorial with lots of pictures and complete instructions.
Recently I we were at Habitat for Humanity and they had dozens of paint sticks for 10 cents. I am running there tomorrow so I can make a similar design. I also have some left over dollar store ones I haven't used in eons. Todays Fabulous Find shares her free templates for these pretty Christmas tree signs.
The Tried and True Blog shares a gorgeous Believe Rustic sign featuring a rustic bell. The way she hung the bell with a tiny twist in the cord is so adorable.
The last Farmhouse Tree Farm sign I am including is one of mine. It's a larger project, but I have seen similar ones in a local gift shop for hundreds of dollar, making it well worth the time to make your own. Hubs made it with a skill saw, so no CNC machine required making it absolutely doable in most home workshops.