Wood Valentine Craft with Frame
Easy Wood Valentine Craft
This DIY wood valentine craft is super easy to make, and because its wood, you can use it for several Valentine days. and even more so if you already have a white frame. The wood heart only takes about ten minutes to put together. The Valentine wood heart is designed to be pretty and valentine themed but by avoiding red you can use it for Spring decor, or in a little one's bedroom.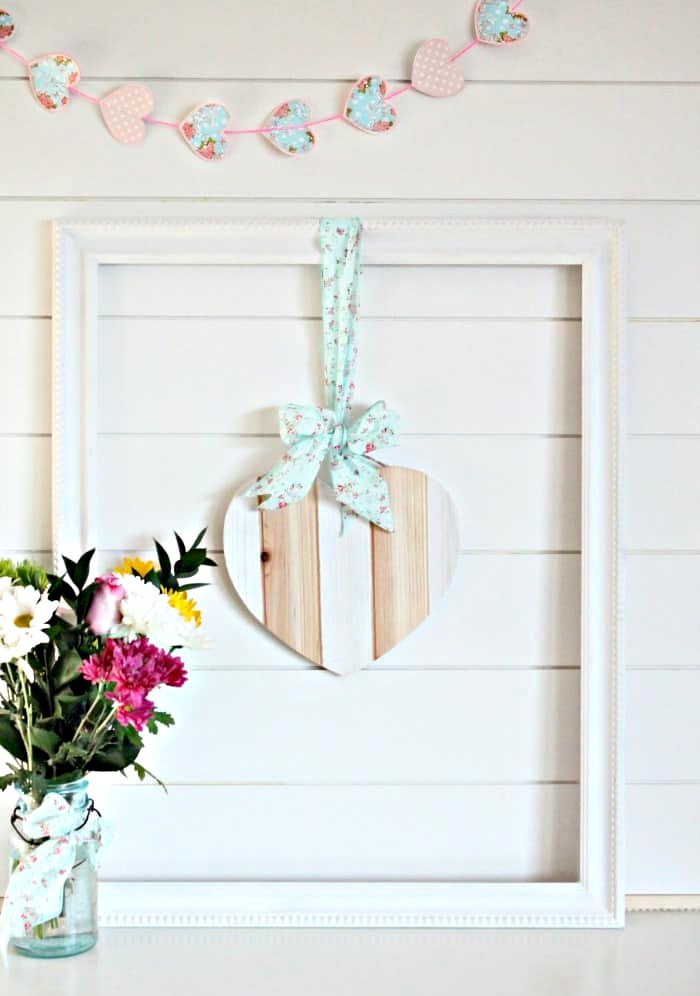 You will need a pre-cut heart that are available from Michaels or a dollar store. This one is from Michael's and I using a coupon it was $4.50 in Canada. I did see something similar at the dollar store, but for the two dollars difference I wanted the added texture in the wood.
Valentine Craft Supplies
[one-half-first]
Wood heart
White chalk paint
[/one-half-first]
[one-half]
Pretty 2″ wide wire ribbon
Large frame
[/one-half]
I recently found a large frame at an auction for $10. Wearing gloves I started by removing the icky smoke coated canvas. The next step is washing the frame and hanging hardware. Let it dry very well and then apply three coats of white chalk paint. Its not an exciting project, but sometimes you just need to create some good back drops for other decor elements.
d
Painting the DIY Valentine Heart
The wood grain of this wood heart had almost panel like sections making it very easy to paint. Instead of taping off the stripes I was able to cut the edges with a small paint brush. I applied two coats of paint allowing it to dry between coats. The plain sections were left as is.
Once the paint is dry, apply two coats of wax to all the surfaces of the Valentine heart.

Lay the painted frame onto a flat surface. My heart had a metal hanger on the top. If your doesn't use a staple instead. Leave a one foot tail, wrap the ribbon around the burlap on the heart and around the frame. Then using the one foot tail and the second part of the ribbon, tie into a pretty bow.
I do really love the tradition pink blush colours of Valentines, if given my choice I would have pinks and plum decor year around, Hubs is not a fan. Its really fun to have an excuse to create all thing pretty and feminine for Valentines day, I hope you are able to find some time to enjoy it as well.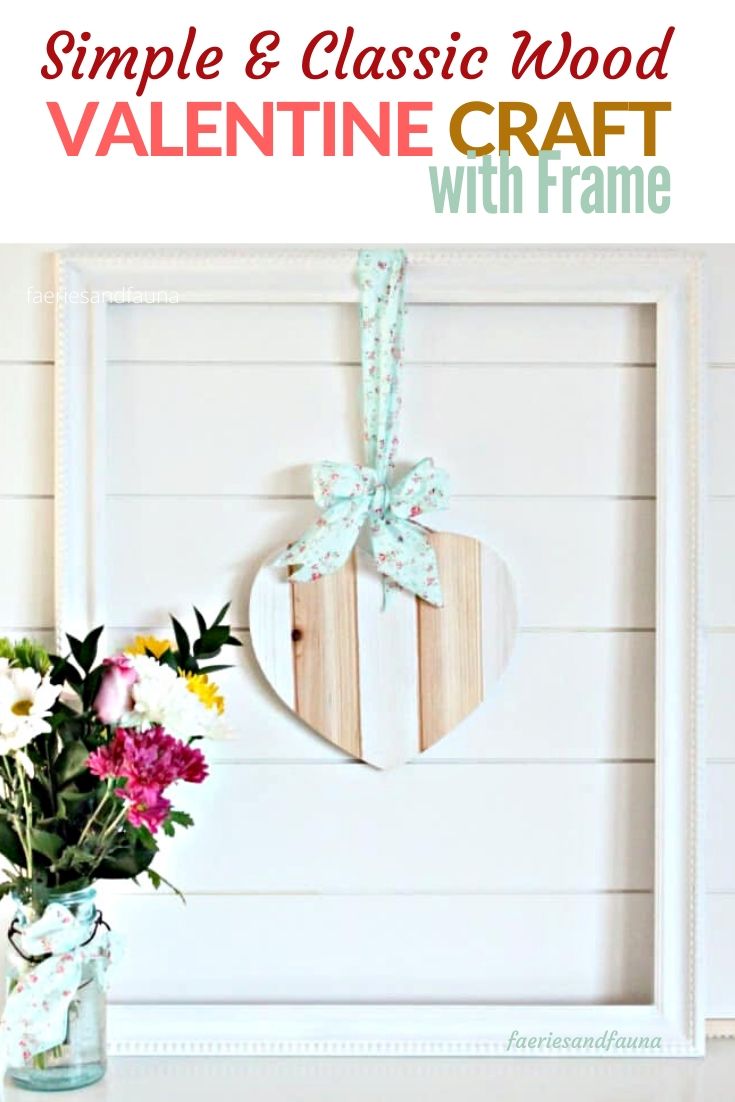 I would love to hear what your Valentine celebrations consist of. Do you do anything really special?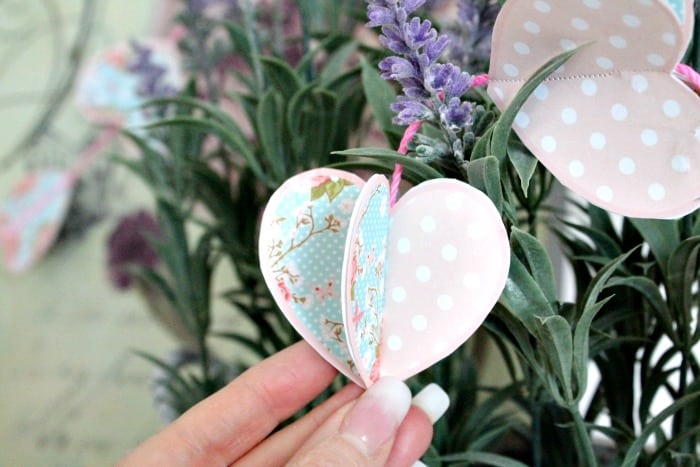 Easy Print and Cut Banner for Valentines
I hope your week's a good one!