Easy and Inspiring Picture Frame Craft Ideas to Try
On a typical year in Canada we have another month until garage sales start. With any luck the quarantine will end before then and we can all go thrifting and garage saling again. In the meantime you may have some old unloved artwork you want to update, or some lumber you can make your own simple DIY frames with.
For myself I spent a couple of very happy evenings looking picture frame ideas. I have included a dozen picture frame upcycle picture frame craft ideas including three of my own. I included one of each type of DIY picture frame craft, bulletin board, gallery, wall art, and even a garden. Of course now I want to create several more, they are so handy and pretty. Enjoy!
A DIY Bulletin Board Using an Old Picture Frame
Bulletin boards are always handy, like this one they can be pretty hanging just as they are, or an easy way to display a collection of personal treasures.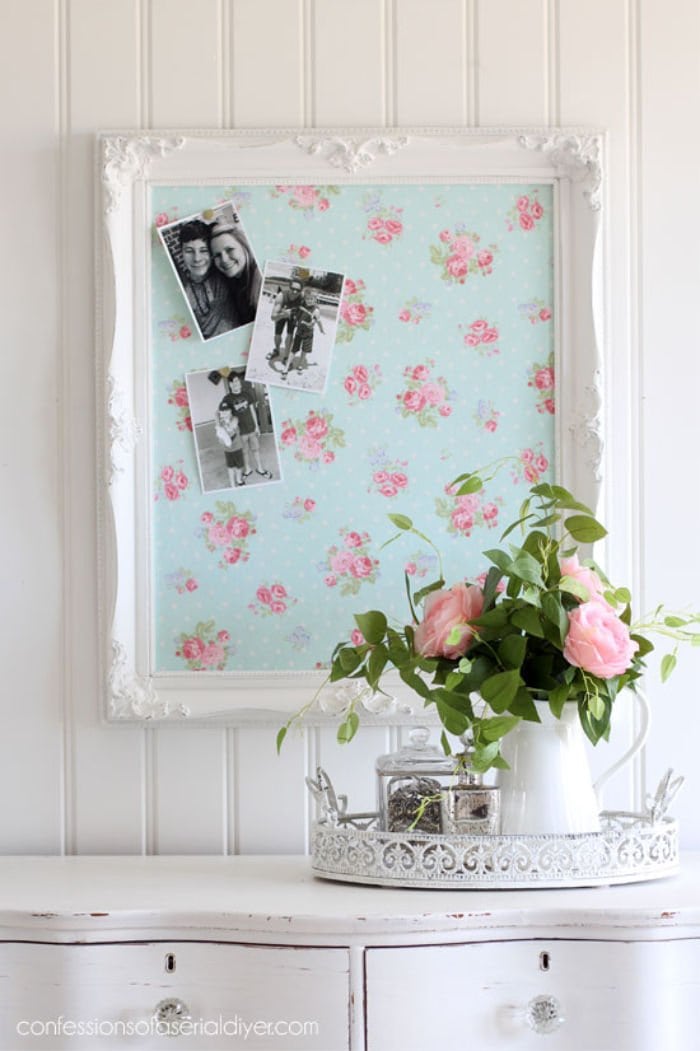 Repurposed Thrift Store Frame to Bulletin Board | by Confessions of a Serial DIYer
A Picture Frame becomes Yard Art
This next idea is mine. I trimmed off the corners of an old frame, and used them as predone angles for DIY Spring Wall Art. So much easier than fiddling with matching corners on trim.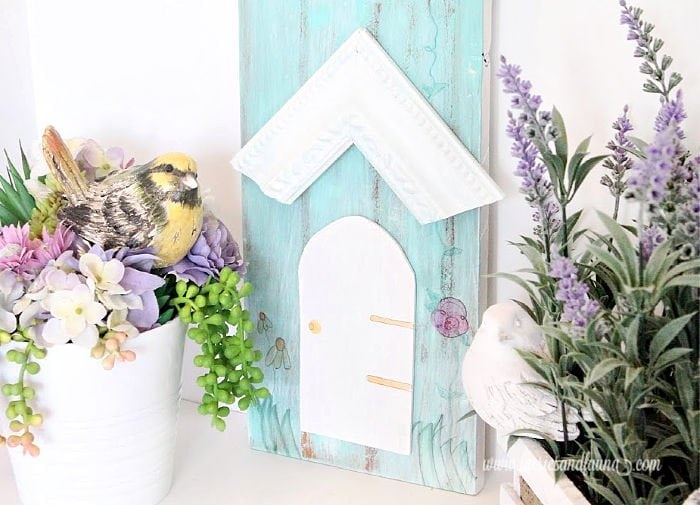 DIY Birdhouse Inspired Yard Art using an Thrift Store Frame | by Faeries and Fauna (that's me)
DIY Picture Frame Pin Cushions
Whenever I am able to browse the dollar stores I often get frustrated because I see really cute items that are too small the project I am day dreaming about. Not these tiny frames. Unfortunately these adorable pin cushion kits are no longer available for sale, but a teeny tiny cute frame, some paint and Craftaholics tutorial has you covered.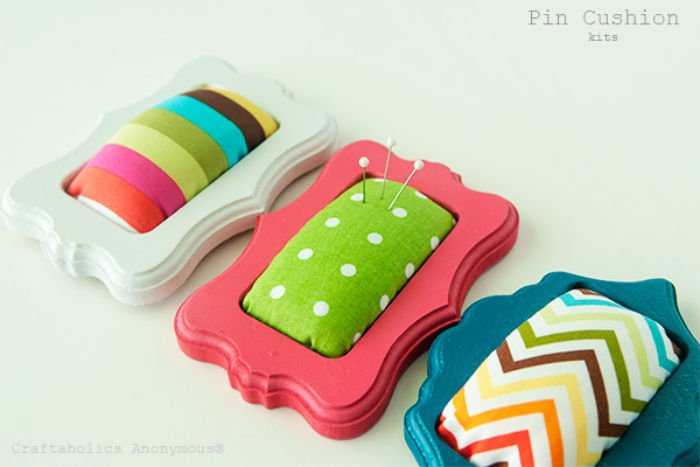 Adorable Pin Cushion Tutorial Kits | by Craftaholics Anonymous
An Old Picture Frame becomes a Coordinating Ironing Board Hanger
Our laundry room got a coordinated ironing board hanger using leftover fabric from the curtains and an old picture frame.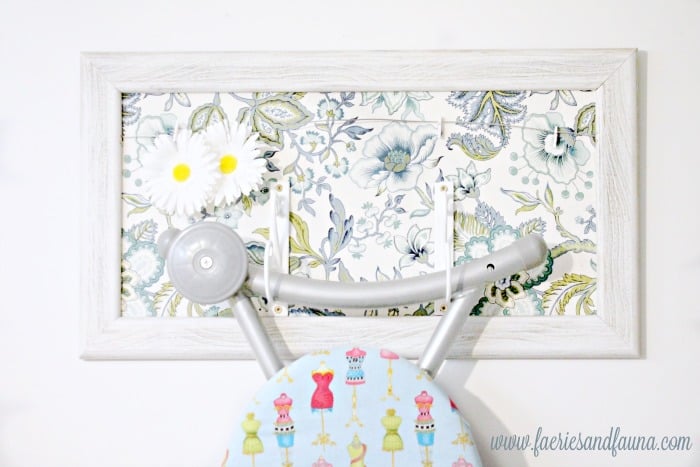 Using an Old Picture Frame Glass as a Canvas for Art
Jeanie from Create and Babble used the glass from an old frame and Chalk Couture stencils to make this pretty mason jar craft for her kitchen.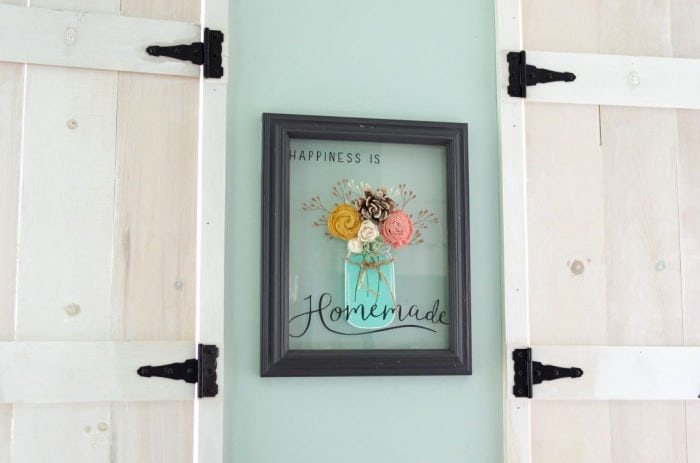 Thrift Store Picture Frame Craft Upcycle | by Create and Babble
An Old Frame Upcycle to Pretty Coastal Tray
This perfect little coastal themed tray in all those pretty blues started out as an old frame. The little rope handles are such a fun and casual final touch. Its just so darn cute.
Repurposed Picture Frame Coastal Serving Tray | by The Interior Frugalista
Make a Vertical Garden using Succulents
My friend Michelle at A Crafty Mix lives in South Africa and her projects reflect all that natural beauty. She shows you how to make a vertical garden an old frame and succulent plants. I can't help but think this would be amazing in an apartment or on the deck.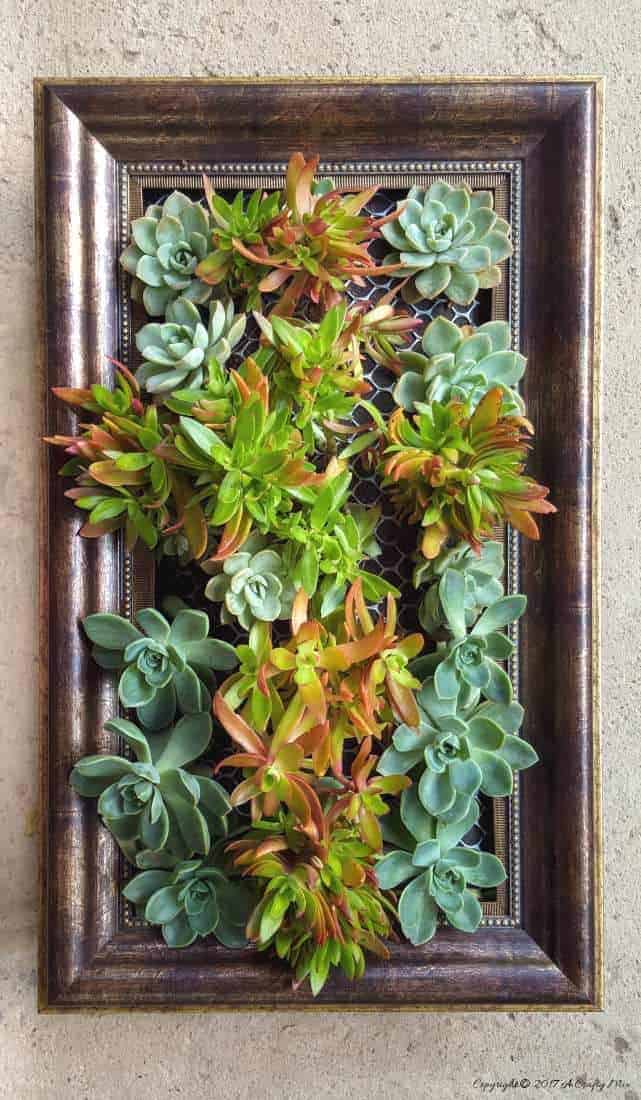 Repurpose a Plastic Frame to Make a Vertical Garden | by A Crafty Mix
Use an Old Frame to make a Gorgeous Farmhouse Backdrop
Our home has several DIY backdrops using shiplap and wood and I use them constantly. I included this picture frame upcycle from Snazzy Little Things because its so brilliants easy to do. No powder tools required.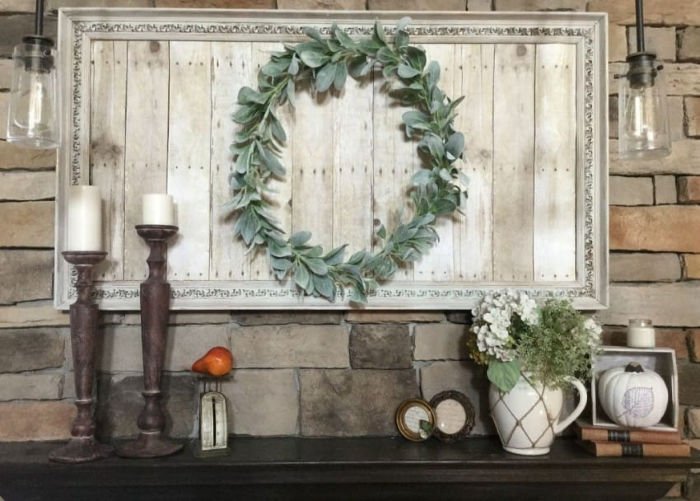 Repurposed Wall Art | by Snazzy Little Things
Old Frame Turns into a Gorgeous Farmhouse Sign
You see Milk and Cream trays and artwork at gift shops all the time. This DIY picture frame upgrade has been around for awhile and I wonder if its the idea that created that trend?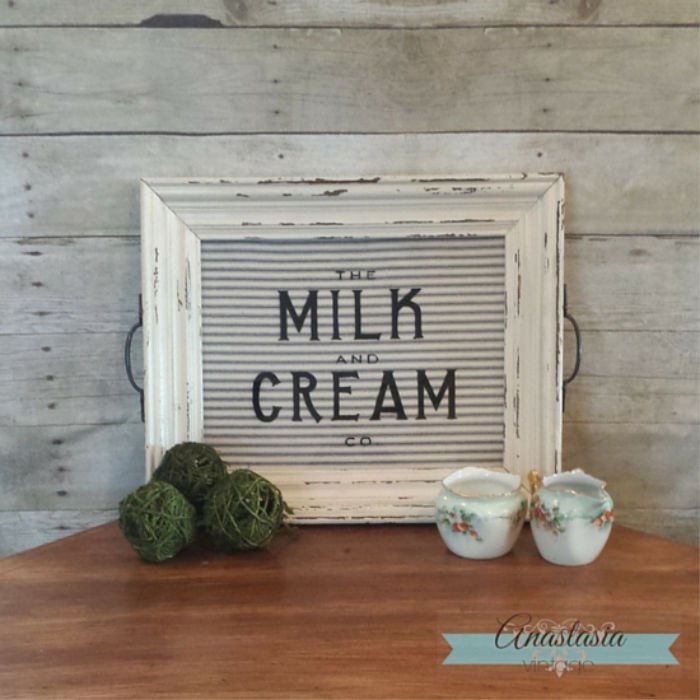 Repurposed Picture Frame Serving Tray | by Anastasia Vintage
Use an Old Pretty Frame as Inspiration for a Unique Wreath
This upcycle idea is beautiful, unique, and so easy to do. I bet you can find an oval frame for less than the average large wreath form. This is definitely on my list of must do crafts.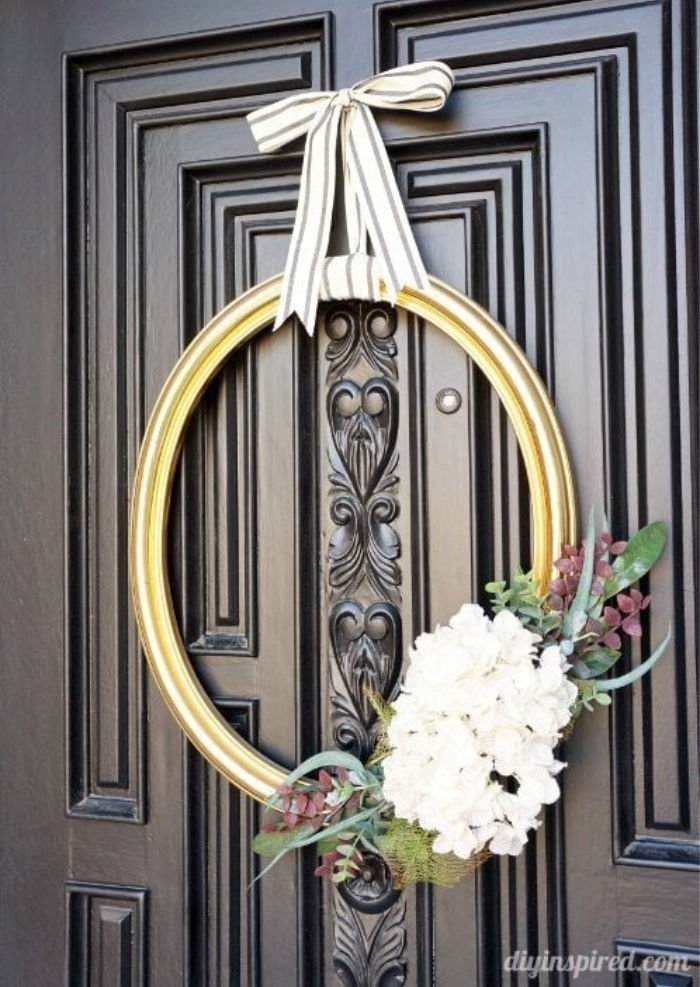 Repurposed Thrift Store Frame Wreath | by DIY Inspired
Make an Art Gallery Using Old Frames Painted in a Cohesive Colour
Book page butterflies and an assortment of white painted vintage frames make such an elegant statement. My preferred colour is always white, but let your imagination guide you when doing something similar. Lovely.
My Girls Room | by Home Before and Afters
Old Art with Frame makes an Easy Chalkboard Project
Earlier I mentioned my love of large backdrops using old thrifted artwork. I am currently enjoying this chalkboard with a easy modpodge ribbon edge.
DIY Buffalo Check Chalkboard Using an Old Picture Frame | by Faeries and Fauna
My hope is that this post inspires you to grab some old unloved artwork and try one of these picture frame craft ideas. I know I need to make some new farmhouse artwork for our bathrooms, and and I want an all black chalkboard for decor as well.
Let me know if you try any of these projects, or if you have found a different and unique purpose for old frames.
Hugs Leanna
Pin this Post so you have it for Later!