15 Unique Drop Cloth Project Ideas
A Collection of Unique Drop Cloth Projects for Every Season
Hubs is our designated shopper as he has a much harder time staying home than I do. A new drop cloth was on my list if he could find one and he commented that I sure do love drop cloth. He's right I really do love working with it, especially if its cotton drop cloth. There are a couple of new drop cloth projects coming but Hubs comment made me curious about what projects I have made using drop cloth. There is a variety of different drop cloth projects for all the seasons. The funny part is I haven't made drop cloth shower curtain, or rugs, or even curtains. I cannot wait to get started on some new projects, and I hope this post inspires you to try a new drop cloth project yourself.
How to Bleach and Prepare Drop Cloth for Crafting
If you don't have bleached drop cloth I have a tutorial for bleaching drop cloth.
How to Bleach Drop Cloth Without a Top Loading Washer
Why do I love drop cloth so much. After you bleach it the fabric reminds me of linen, its perfect for faux grain sack fabric, it wears really well, white is my favorite neutral colour, and of course the price is so reasonable. Let me share some of my drop cloth craft and DIY projects.
Drop Cloth Projects for Every Day
Last summer I was lucky enough to dog sit my son's terrier. He is adorable. The two dogs are getting older so I wanted to encourage them to play. I wasn't sure about leaving them unattended to go shopping so I used drop cloth and made them some quick and easy dog toys.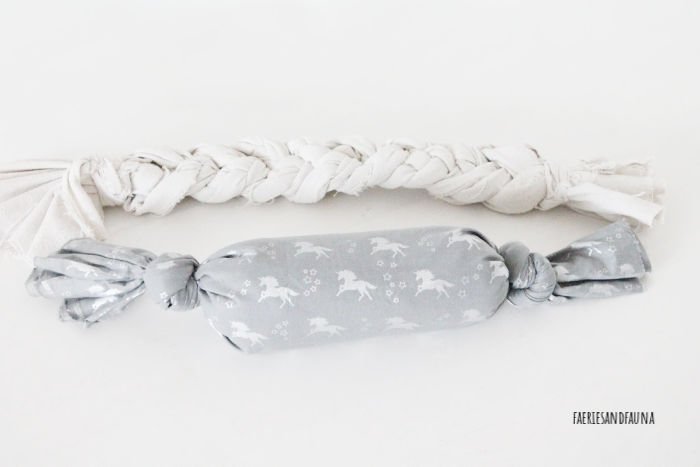 This next post is all about the sadness of breaking a mirror. While Christmas decorating I broke my mirror, but instead of tossing out the good frame. I repurposed it into a farmhouse style bulletin board using drop cloth as faux grain sack fabric.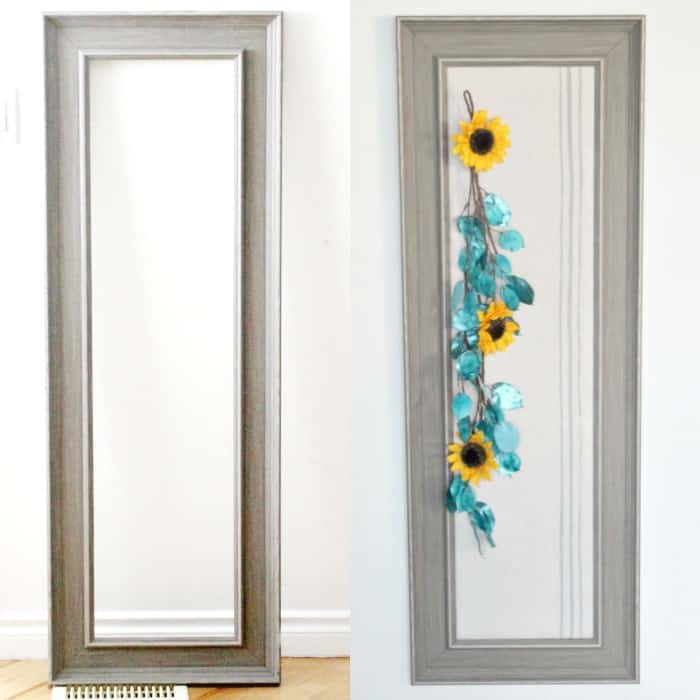 Broken Mirror Upcycle into Bulletin Board using Drop Cloth
This bench is an ultra cheap garage sale find, and so uncomfortable. With drop cloth and paint it became a nice farmhouse bench.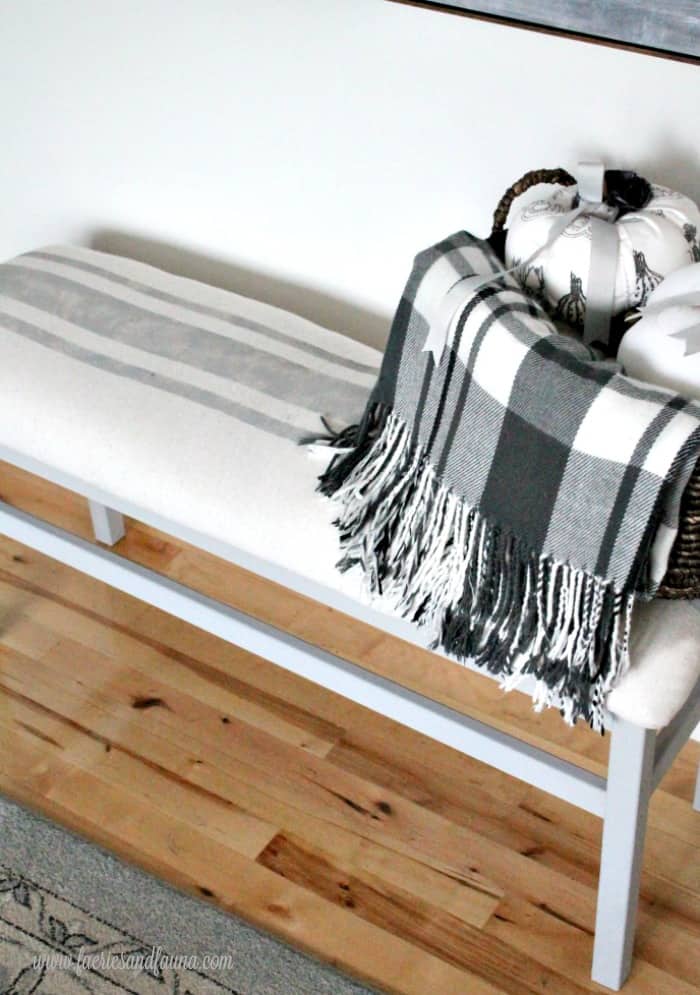 Easy Farmhouse Bench Update Using Drop Cloth and Paint
This is such a pretty and quick way to make a DIY throw. I have had mine for awhile now and it washes up really well. Just the right weight for a rainy day.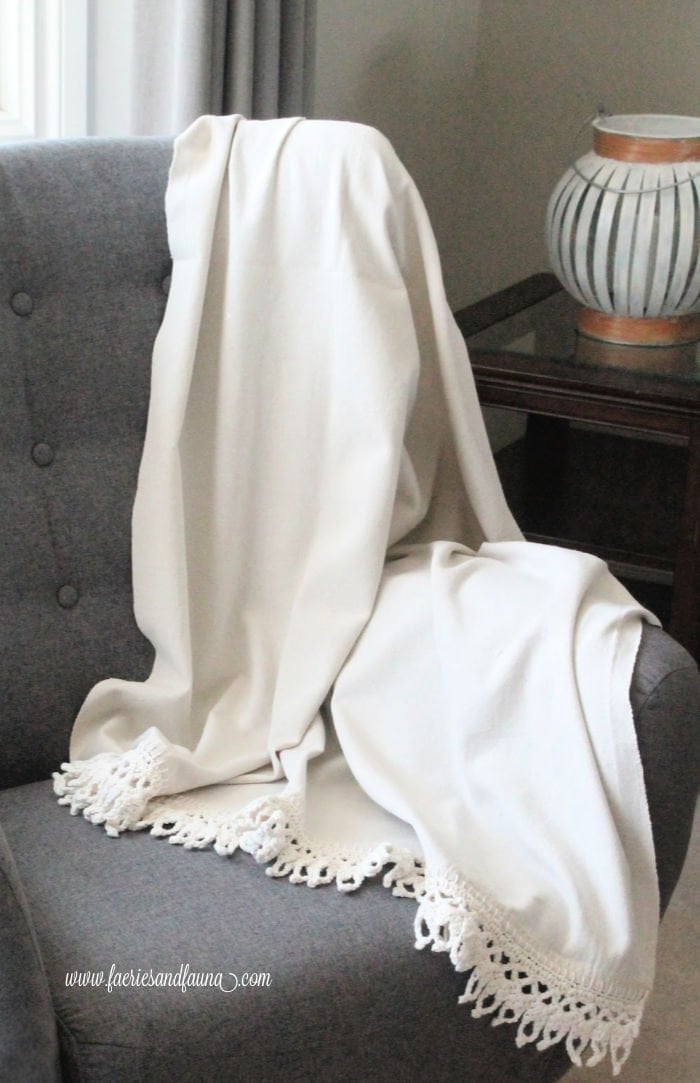 DIY Farmhouse Throw with Crochet Edging
Do you have a travel trailer? Or awkward storage area? I made these DIY wire baskets and whipped up some 10 minute drop cloth liners for our camping trailer.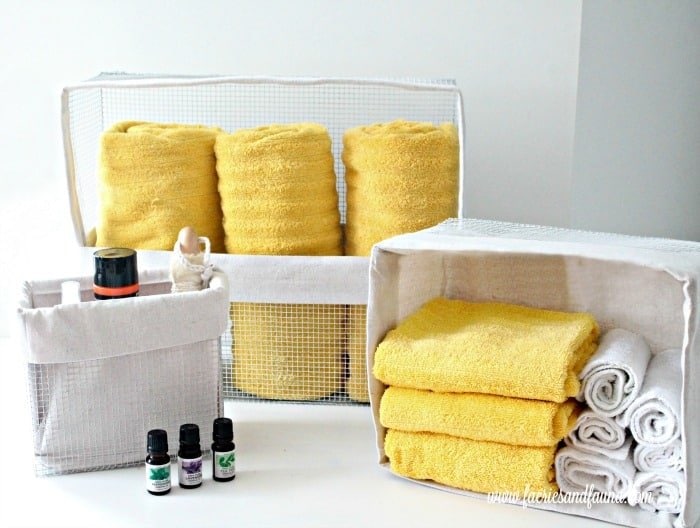 DIY Wire Baskets with 10 Minute Drop Cloth Liners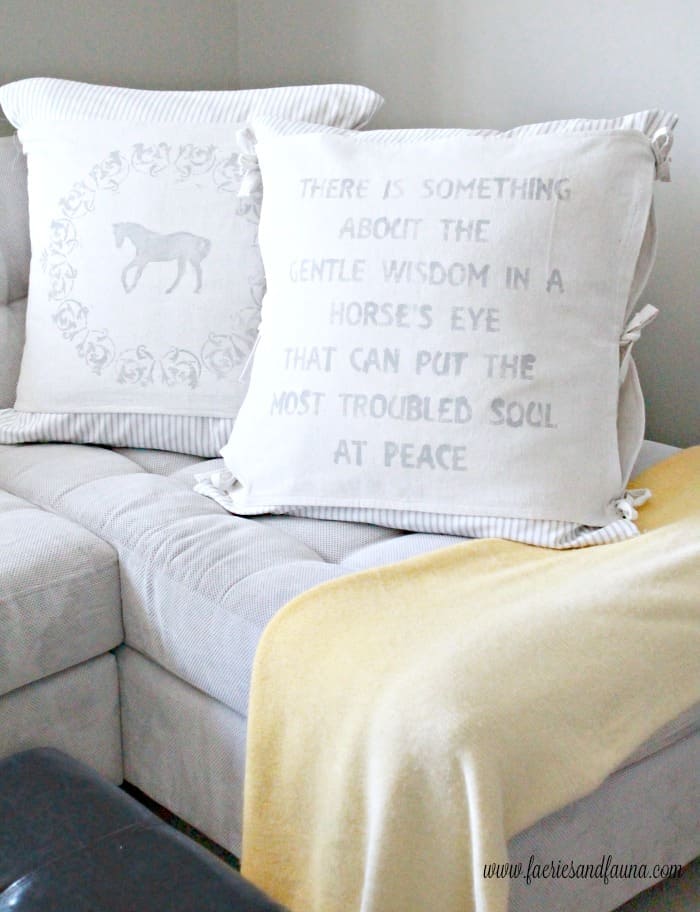 Stenciling works so well on drop cloth, especially if you love neutral farmhouse decor like I do. I made some quick painted floor cushions using drop cloth.
DIY Farmhouse Cushion Banners Using Drop Cloth
A simple envelope cushion cover, that I updated with a dramatic stencil and a easy to do french seam.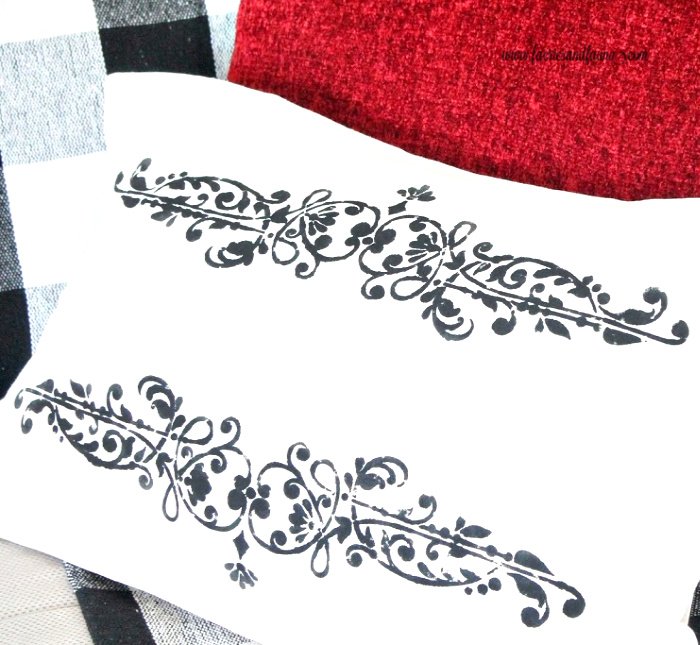 Prima Stenciled French Seam Dropcloth Cushion Cover
Ridiculously easy to make farmhouse wreath for any season. So cheap, fun and easy to update, but be cautioned it takes time to tie all those pretty fluffy bits of fabric.
Farmhouse Wreath Craft for Any Time of Year
Fall & Halloween Decorations Using Drop Cloth
Drop Cloth is a nice neutral that you can pair with black for both Fall or a Not Scary Halloween Look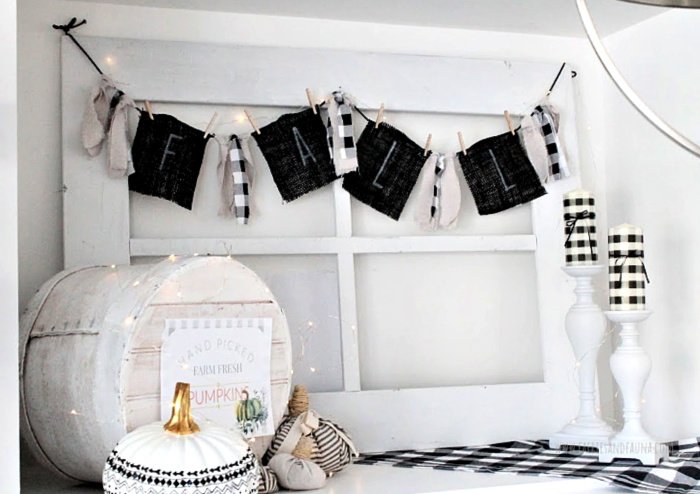 DIY Double Sided Banner for Fall and Halloween Using Drop Cloth
In this post I added buffalo check and a DIY black painted cat crossing the path.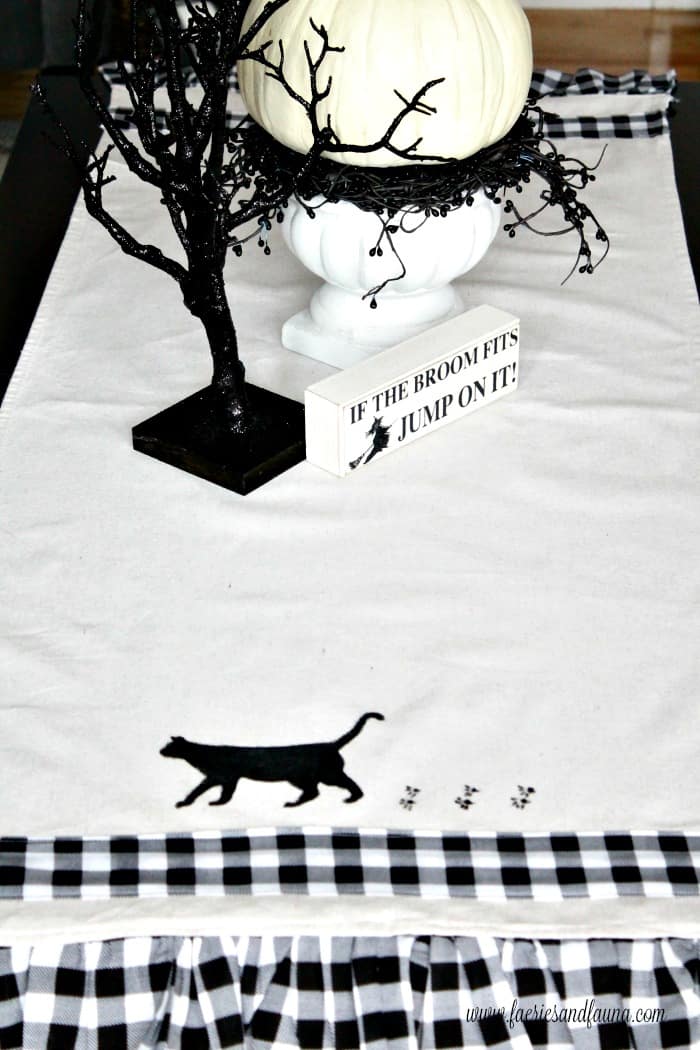 Farmhouse DIY Black Cat Runner with Drop Cloth and Buffalo Check
Drop Cloth Projects for Winter and Christmas
These DIY stockings look like very high quality linen. One of my favorite drop cloth projects ever.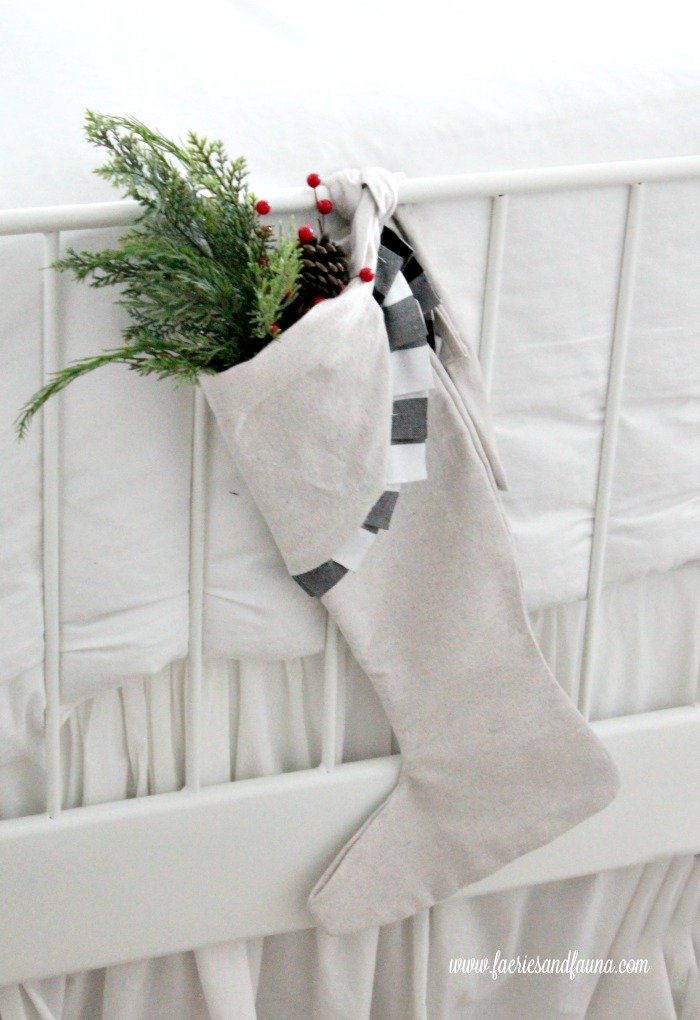 DIY Christmas Stocking with Drop Cloth and Buffalo Check
Nothing more farmhouse than faux linen. With some loving hand stitching drop cloth became little Christmas angel ornaments. I enjoy how home spun these little angels look.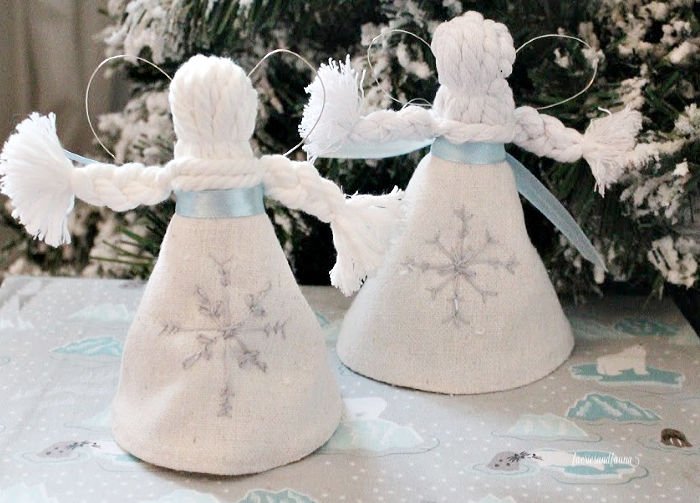 DIY Farmhouse Christmas Angels
This little teddy bear pajama bag can be used anytime of year, but I made it to add to my grand daughters Christmas bedroom so I am going to call it Christmas themed. When I was a little girl kids had a pajama bag on their bed to stuff our pjs in. I think it was my very first household task.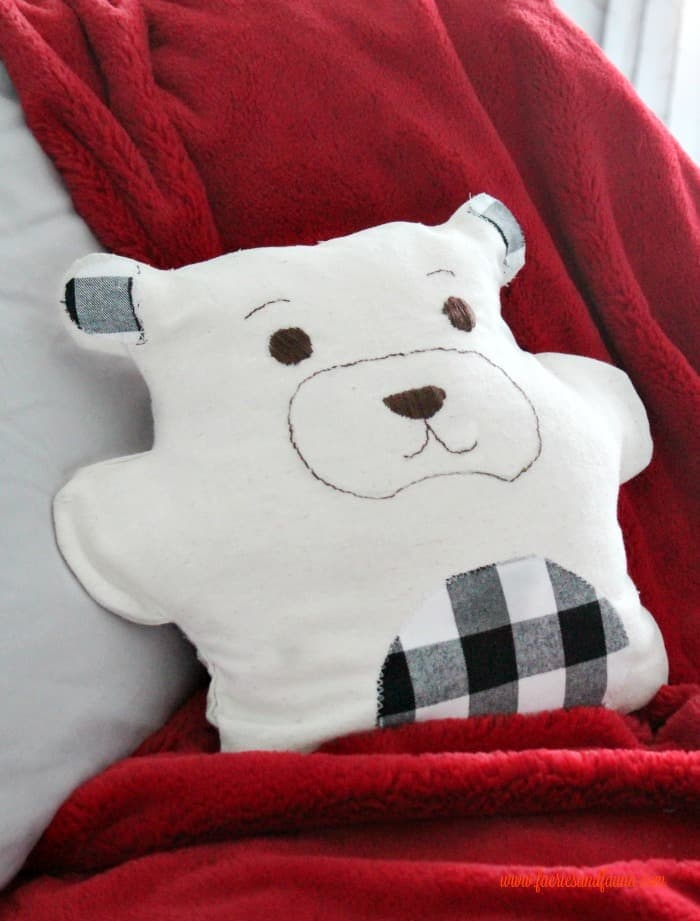 DIY Farmhouse Teddy Bear Pajama Bag Craft
These simple DIY drop cloth envelope cushions are cute enough for a Christmas bedroom.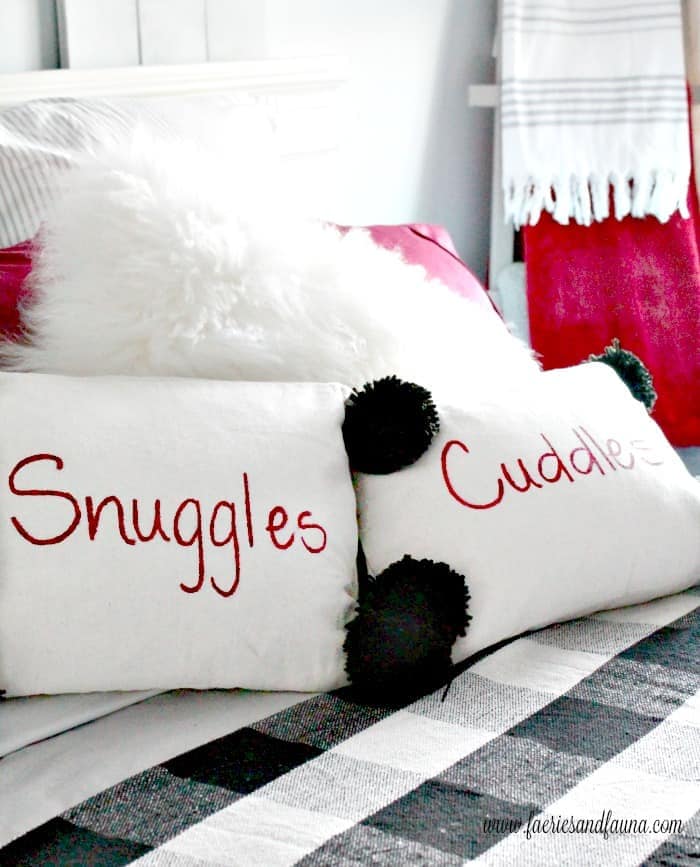 Snuggles and Cuddles Drop Cloth Cushions with Pom Poms
I am surprised to realize I have made 15 items using drop cloth. The funny part is I have several more planned for this summer. This morning Hubs just requested I make him a new back seat cover for his truck to protect it from the dog. Unbleached out of the bag drop cloth will be perfect for that. Hubs also freaks at the cost of layering carpets, so I am going to play making a couple of drop sheet ones, and I want a large one for the bed and…….
I hope I have inspired you to make something new. Leanna