Baking Cookies Christmas Bingo Game for Kids
Whether you're looking for something fun to do together as a family or something to keep the kiddos entertained for awhile so you can get some wrapping done, or watch a Hallmark Christmas movie this Christmas Bingo free printable should help.
The hard part about at home bingo is having prizes, but with the baking Christmas cookie theme of course the winner gets to have a cookie. The printable icons are large enough for young children to play and take turns being the caller.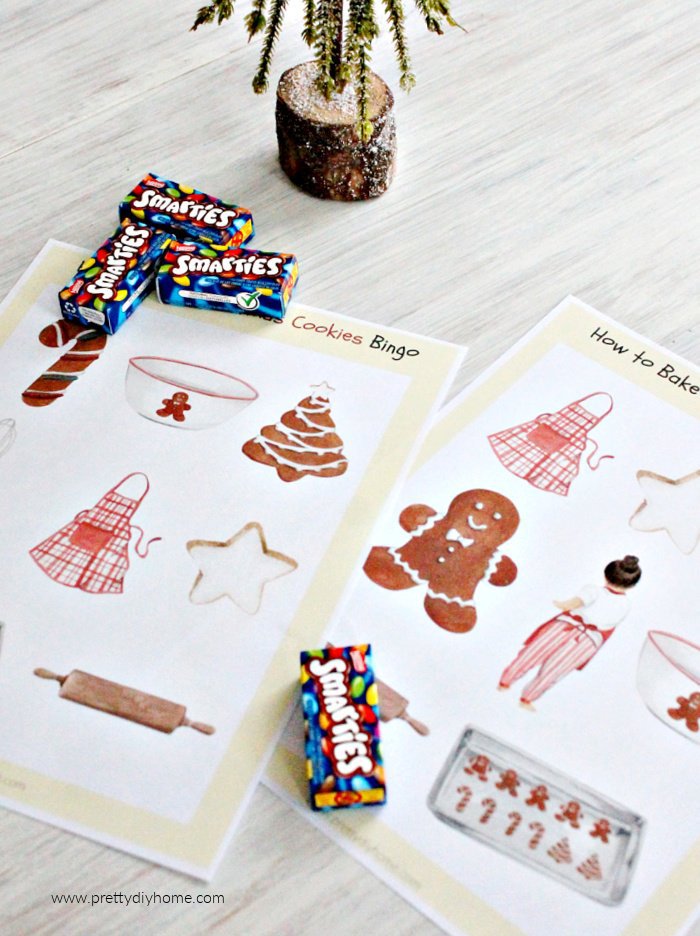 The free printable consists of four different bingo cards and printouts for the caller. Each bingo card comes on its own page, but you will need to cut up the printout and place in a bowl for drawing and calling.
The bingo cards feature easily recognizable cookies and baking items, like gingerbread man, Santa, cookie cutters, a rolling pin, mixing bowl and even a Mom (Grama), candy canes, and more. There are four different cards included in the set.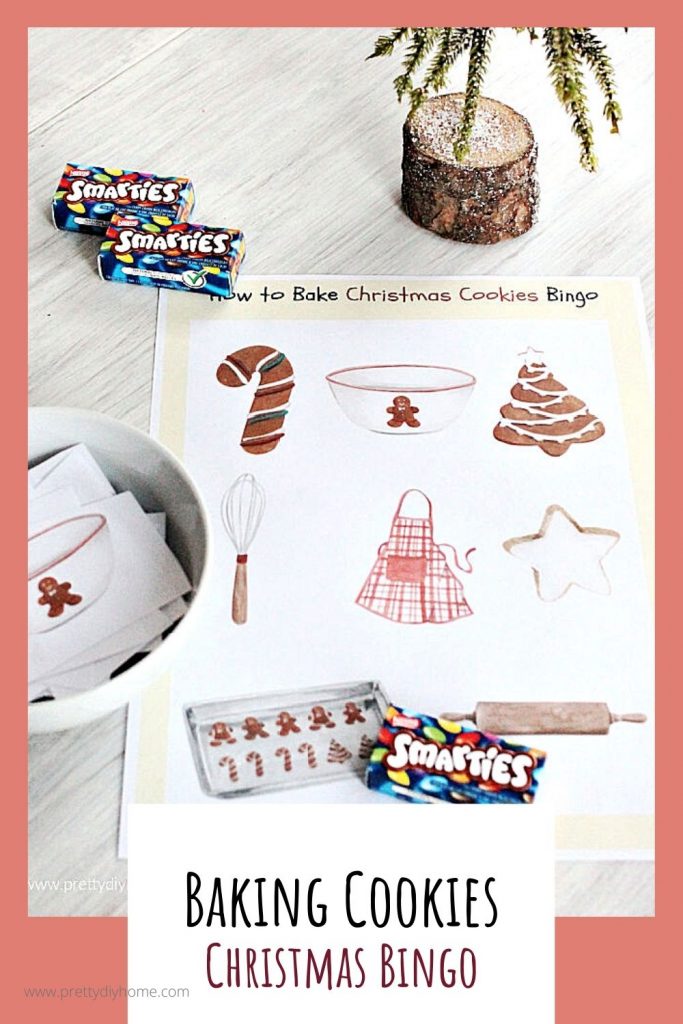 Welcome back to year 6 of our Festive Christmas Event where we team up with a bunch of talented blogging friends to bring you a plethora of creative ways to celebrate your holiday season.
We will be baking some cookie recipes for you, sharing some party games, making some handmade gifts, doing some ornament crafting, and sharing our Christmas movies family fun. There will be breakfast recipes and as always our decorated Christmas Trees which is always a fun tour of homes.
You will find new ideas every Monday and Wednesday between Oct. 19th through Nov. 18th. Scroll all the way down to find all the ideas linked at the end.
Bingo Markers
Kids can use pencils and cross out called items, but I prefer to use Candy so the cards can be saved and reused. You can use any type of wrapped candy you like such as Hershey kisses, caramels or non sticky candy like jelly beans or smarties.
Kids enjoy the game with candy of course, and at the end of the game the kids can eat the candy and the winner gets a cookie!
The game is simple enough one of the kids can be the bingo caller, and at the end of the game the caller can have a cookie for a job well done.

Free Christmas Word Scramble Game Printable My Pinterventures
Cute Printable Christmas BINGO Game Intelligent Domestications
Christmas Lights Scavenger Hunt As For Me and My Homestead
Christmas Gift Exchange Game The Aspiring Home
Christmas White Elephant Gift Exchange With A Twist Little Vintage Cottage
Christmas Gift Exchange Dice Coffee With Us 3
Grinch Bingo (A Free Printable) From House To Home)
Bobbing For Candy Canes Christmas Party Game Bloggetti
Fun Family Christmas Games An Alli Event
DIY Holiday Ice Breaker Game Interior Frugalista
Christmas Movies Word Search Simply Inspired Meals
Printable Christmas Pictionary Game Craft Rocker
Christmas Bingo Game With Free Printables Across The Blvd.
Mix It Up Gift Exchange Game Polka Dot Poplars
How Many Words: Cozy Wool Mittens Eye Love Knots
Christmas Pictionary Christmas Tree Lane
The Office Christmas Trivia Printable Domestically Creative
Ornament Guessing Game Purple Hues and Me
Christmas White Elephant Game For Families Mom Home Guide
Christmas Family Feud Game Creative Cynchrocity
The Best Games for Large Groups Farm Girl Reformed
Great Family Board Games Tikkido
Super Fun Snowman Sasquatch Relay Race Our Sutton Place
Christmas Light Bingo with Free Printable Domestic Deadline