Farmhouse Decor Favorites
We are Pinnable DIY Farmhouse Decor
In case you don't know over the last year I have been co-hosting "We are Pinnable', with Amber from Snapshots and Snippets. As part of the party each week I choose one and only one feature to highlight on Of Faeries and Fauna.
Farmhouse decor remains one of the hottest trends in home decor and even more so with the fixer-upper crowd, it's not hard to see why. It's pretty, trendy and can be created at home inexpensively. In this post, I am sharing 12 of my favorite DIY farmhouse decor posts from We are Pinnable one from each month of the party.
Farmhouse Style Kitchen Island
Tarah from Grandma's House DIY converted an old broken radio cabinet into this fantastic kitchen island and bookshelf. It's fabulous don't you think and would fit in any farmhouse or vintage styled kitchen. The colour of this island makes such a bold statement. Designers always talk about adding a pop of colour, Tarah's design is a perfect example of how much difference a bright piece can make to a room.
l
k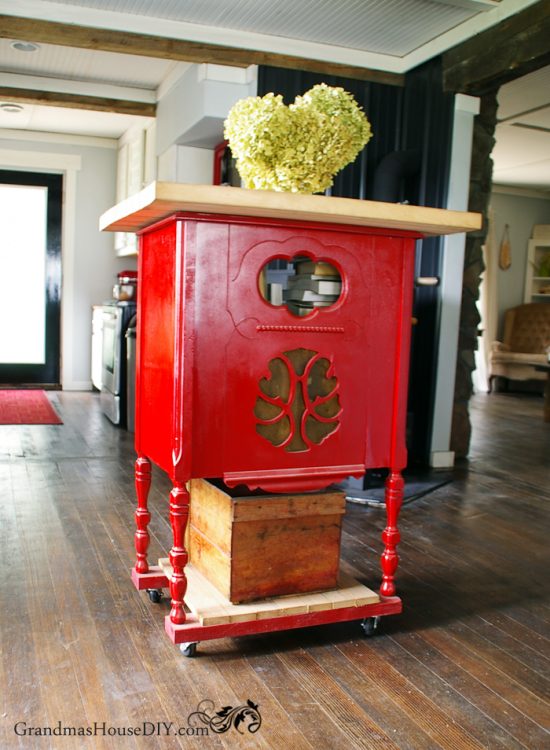 DIY Red Kitchen Island from Tarah at Grandma's House DIY
Nature Inspired Winter Decor
Christine from Little Brags shared a very well done nature inspired front porch. The textures of the wood chairs, fur cushions, willow basket and galvanized containers layer so well together. It easy to appreciate how she brought a cozy natural farmhouse feel to an urban yard.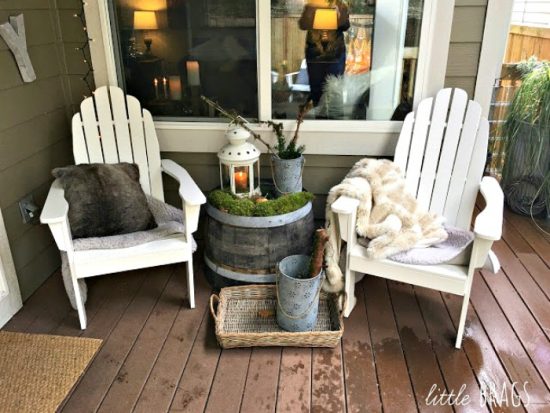 j
Nature Inspired Winter Decor by Christine at Little Brags
Farmhouse Style Windmill Decor
These windmill decor backdrops are so trendy this year and this DIY version is brilliantly done. Sadies Seasons Goods shares a step by step tutorial on how to make one using parts from a ceiling fan. Can you tell? I certainly cannot.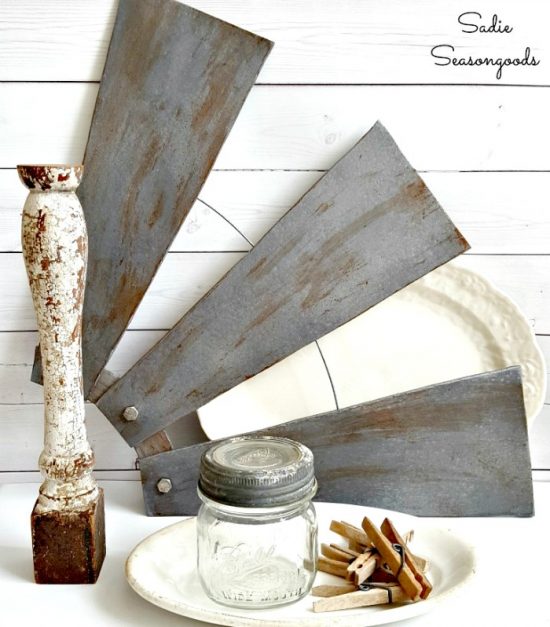 a

DIY Farmhouse Style Windmill Decor from Sadie's Seasoned Goods
Vintage Trunk
Vintage trunks are so classically farmhouse. They always evoke wonder in me. As I regularly follow Mary's blog I know this trunk has traveled across the Atlantic with her on more than one occasion. When you see her before picture check out the shipping tags, proof this trunk has a travel history, it makes me wonder where else it may have been. Every homestead had several of these and it's wonderful how Mary revived this old beauty with milk paint.
f
How to Revive an Old Trunk by Mary from The Boondocks Blog
Upcycled Window Box
When searching on Pinterest you will find all kinds of different upcycled windows and none nicer than this one by Claire of Pillar Box Blue. The farmhouse whimsy of the fat little bumble bees on the window makes me daydream of warm summer days.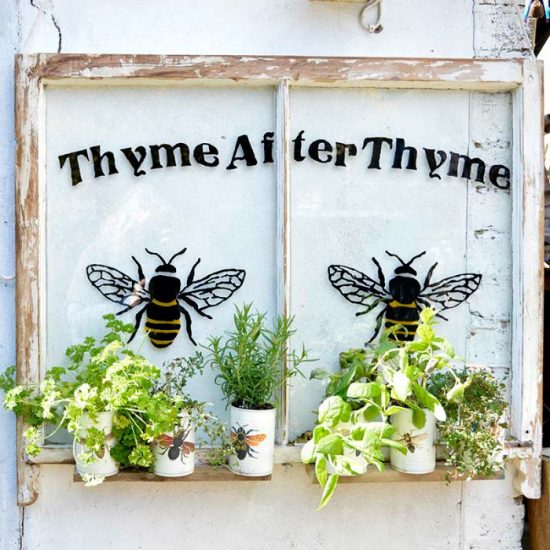 Upcycled Window Box by Claire from Pillar Box Blue
DIY Tile Trays and Lazy Susan
Both of my parents grew up on farms and sold their own farm later on in life. Every couple of years my Mom would take me to visit friends and family. Some homes had a lazy susan on their table not nearly as pretty as this one.
Penny tiles are so gorgeous and unfortunately, have the price tag to go with it. I love Emily's idea because this smaller version of a penny tile surface is both affordable and gorgeous. If you always wanted to work with penny tiles, this is a great way to start.
w
DIY Tile Trays and Lazy Susan from Emily at Domestic Deadline
Chicken Feeder Upcycled Table Centerpiece
My friend Michelle from Our Crafty Mom asked her Dad to find her a chicken feeder. Isn't that ingenious? She made it into this long water-filled vase. It's so fantastic and long. It is beautiful on her table, but would also be so pretty in a large feature window.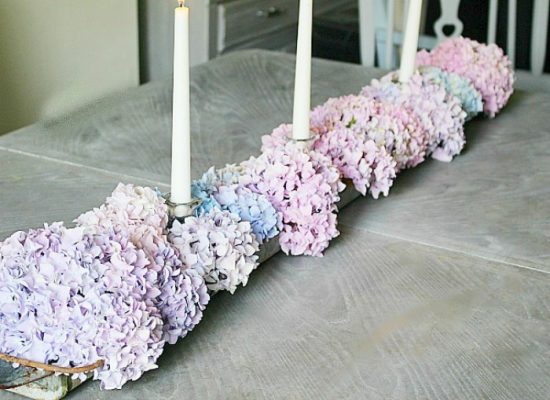 l
Upcycled Chicken Feeder to Centerpiece from Michelle at Our Crafty Mom
Farmhouse Entry Shelf
In this post, the Lolly Jane blog shows how they created this simple shelf aand how to how to hang it. This shelf is so unobtrusive so it can be decorated in so many different ways. It would be great to have one of these in the front entry, imagine all the different seasonal decor possibilities.
h
DIY Farmhouse Entryway Shelf from The LollyJane Blog
Little House Lavender Bags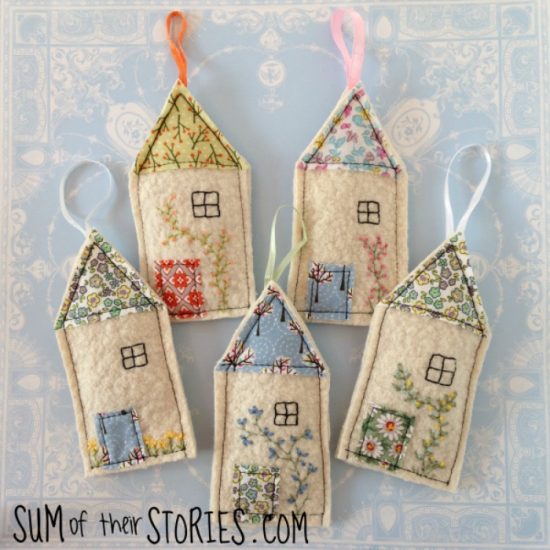 Little House Lavender Bags from Julie at Sum of Their Stories
Debra from the Shoppeno5 curates a vintage shop and continuously upcycles all sorts of unloved items all year. This chair is one of those pieces, it has such perfect lines that Debra brought back to life.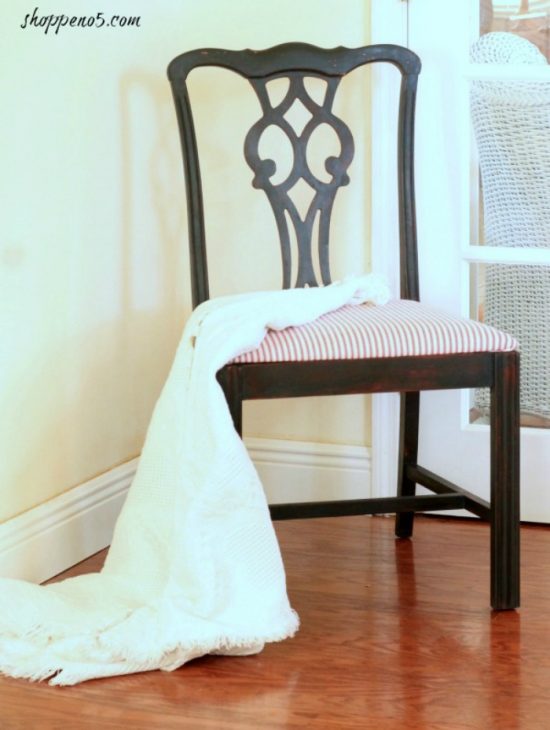 hh
Give a Traditional Chair a Farmhouse Look from Debra at Shoppeno5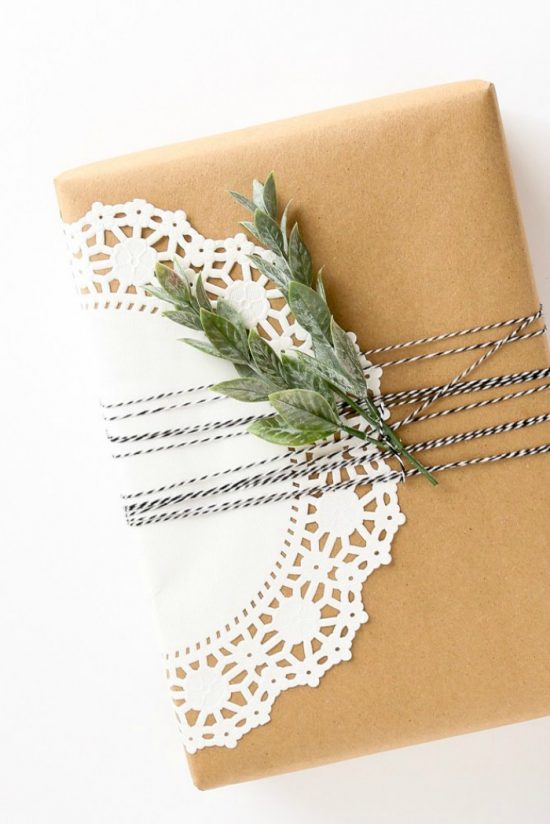 Farmhouse Style Gift Wrapping from Randi at Fresh Squeezed life
Every once in awhile I will see a post that makes me wish I had thought of that. Sam from Raggedy bits often makes me feel that way. This super simple Christmas tree decoration is so farmhouse beautiful and could be easily switched out to different colours.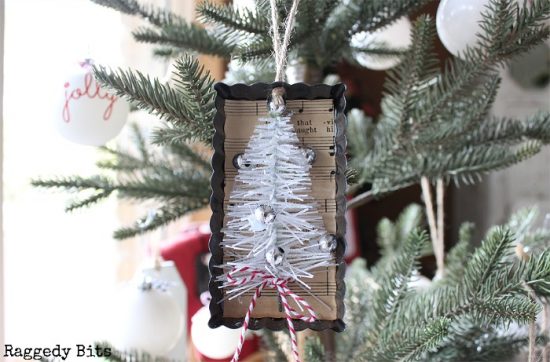 Tart Tin Ornaments from Sam @ Raggedy Bits
DIY Farmhouse Stool
After seeing so many DIY benches I had to make one of my own. There is usually a large front entry table in the foyer but for winter this bright white bench lightens the room. We are also finding it handy for putting our winter boot on.