Halloween Ghost DIY for the Front Porch
Outdoor Ghosts for Halloween
These outdoor ghosts for Halloween are spooky cute when paired on your holiday Halloween front porch. These ghosts are mostly made from things I already had at home, starting with my front yard tall flower pots. They are a fun Halloween craft that can be put together with children. What I really appreciate about these little ghosts sentries is they are inexpensive;and I don't have to worry about leaving them outside to get stolen, like expensive Halloween decorations.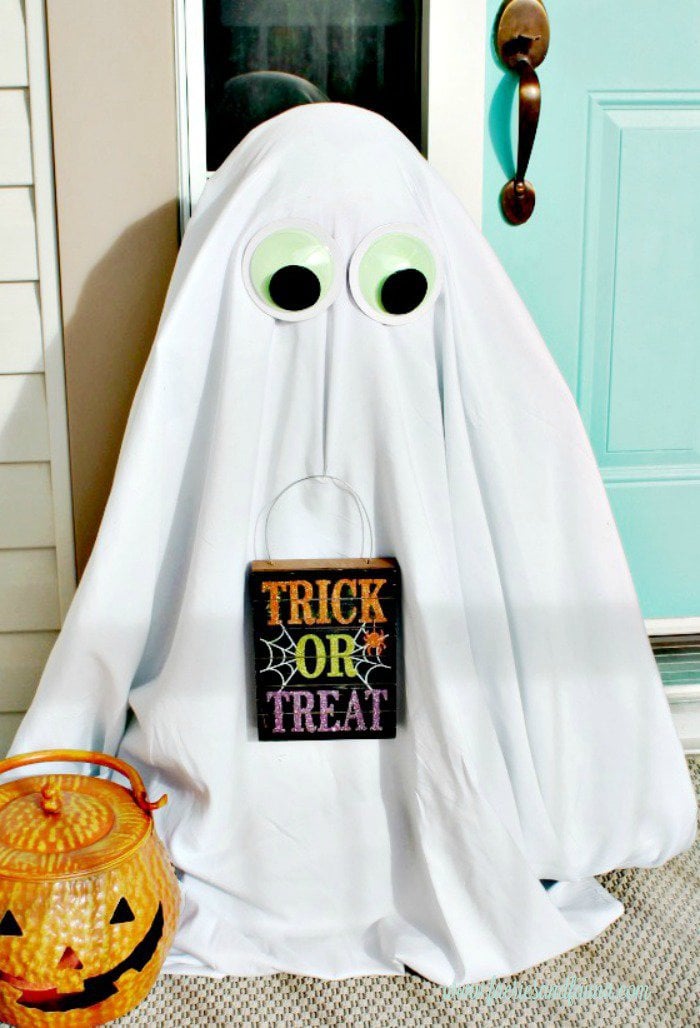 Halloween decor is so much fun to do, whether it's scary for the older crowd or pretend scary and cute for the little ones. These are definitely for the little ones. One year when my boys were teens I created a haunted house and the little ones were too scared to come to the door. Ever since then I keep my outdoor decorations closer to a cute Halloween.
Flowerpot Ghost Supplies
Two large flower pots (mine are from Costco)
Two old sheets (twin size from thrift store worked well)
White material (large flour sack towels worked well)
Two dollar store soccer balls (or any you have on hand)
Plastic zip ties or bungee cords
Black felt for eyes or googly eyes (Michael's)
Signs or sayings
Halloween Front Porch Ghost Tutorial
Wrap the soccer ball in a large white towel or rag. The rag needs to be thick enough to semi-cover the marking on the ball, and long enough to hang down the sides of the flower pot.
b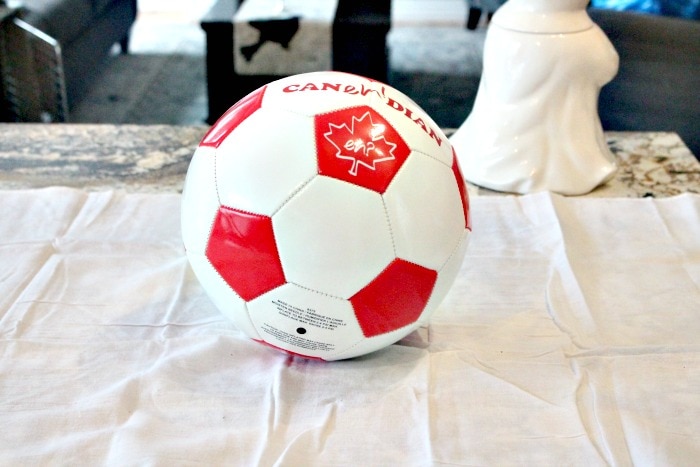 n
Twist the end of the towels and secure the sides with elastic bands. Repeat for the second ghost.
L
gTurn your flower pots so that the narrowest part is at the top.
Place the ball on top of the flower pot and secure in place using bungee cords or tie straps. I purposely left two of the ties sticking out on the side to hint at the presence of arms.
Cover with a sheet and arrange so that none of the flower pot is showing.
Attach the stick on eyes, if you're not able to find the googly eyes at Michael's you can use a black material, felt or paper.
Attach a Cute Saying
These two sayings are perfect for trick or treaters. Another idea I had was using dollar store chalkboards and writing "Hi I am Trick" on the first ghost, and " Hello, I am Treat" on the other one.
I saw these little signs at 60% at Michael's so I splurged. I am curious to see how many adults may read the sign and ask.
l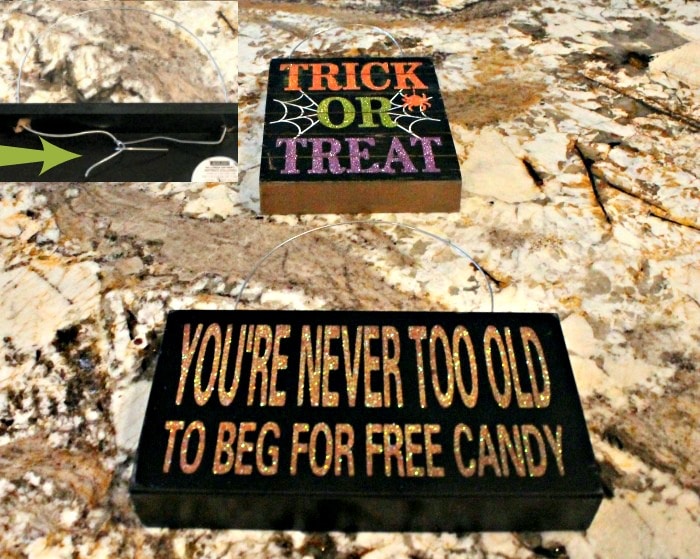 g
Drill holes in the top of the signs, run wire and attach at the back. Once they are wired simply pin them on to the front of the little ghosts.
Not Halloween? Please Pin Me for Later
Lighting
Our little sentries are being lit up with blue lights from our Christmas stash. They would look great in purple, but what can I say, the blue ones are free and available.
Happy Halloween!