How to Make a Asymmetrical Christmas Mantel
A Small Living Room Asymmetrical Christmas Mantel
I think a pretty Christmas mantel is almost as mesmerizing as the Christmas tree it is, especially if it has twinkly lights. In our home the fireplace mantel is in the small family room. As the room is small it can easily get overdone in greenery when I decorate both a Christmas tree and a Christmas mantel.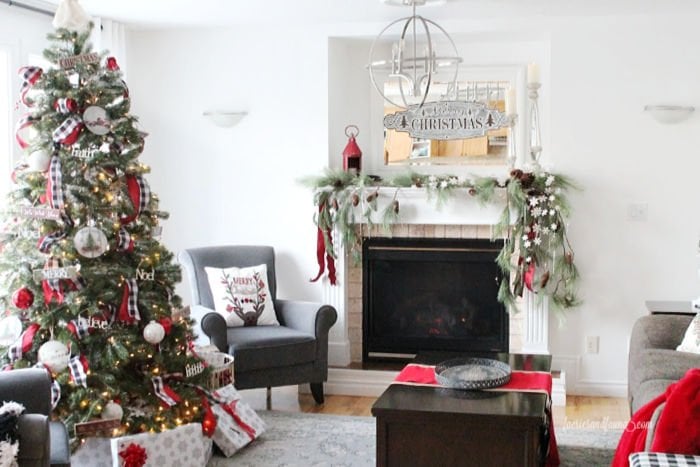 Some years I decorate the mantel without adding greenery, but this year I chose to move the tree away from corner, and create an asymmetrical Christmas mantel garland. By placing a stronger visual weight on the mantel on the opposite side of the Christmas tree, I was able to have lots of boughs without overpowering or darkening the room.
How to Create an Asymmetrical Christmas Mantel
Starting with two pine boughs, taped to the mantel so that the right side hung down twice as low as the left side.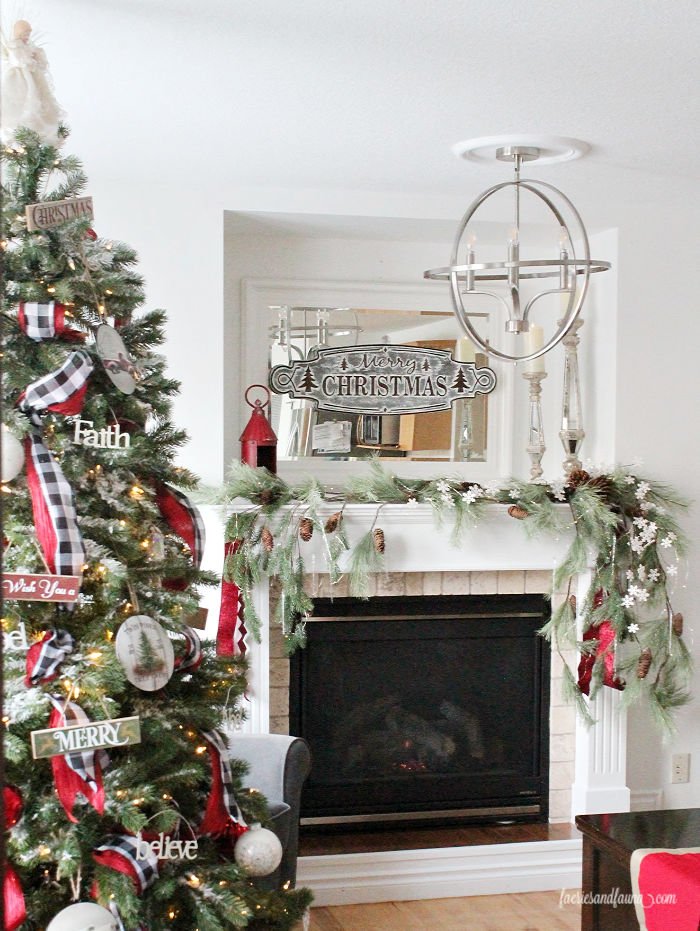 Next I added some snowflake embellishments, making sure to place more on the right side then the left. To make the mantel glisten I tied on some crystal icicles, making sure they hung down freely on both sides.
As the pine boughs are faux I added some natural embellishments. Tying on some simple cinnamon scented pine cones with fishing line. I love the scent of cinnamon pine cones. Closer to the holidays you can add in some fresh greenery but until then I like to add a cinnamon scent.
To add a pop of colour I added some red wired Christmas ribbon to the back of the greenery. The little bits of ribbon tied the mantel in with the other Christmas decor. I cut two pieces of ribbon into five foot lengths, then folded the ribbon in half. One half of the ribbon was crinkled into folds, the other half was curled. I then pulled the ribbon out allowing it to cascade downwards.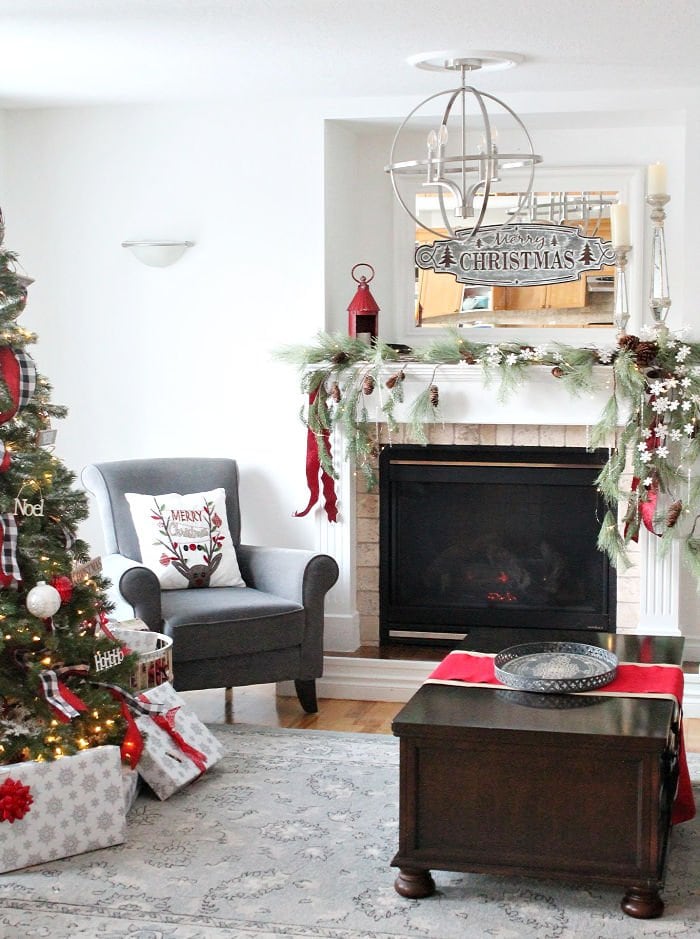 The pictures do not show how pretty and sparkling the battery operated twinkle lights are. These lights came from Costco and have really fine filaments between the lights, so pretty when twinkling.
The shine from the lights is subtle but it really makes the crystal icicles sparkle. The secret is to purchase the lights with fine filaments.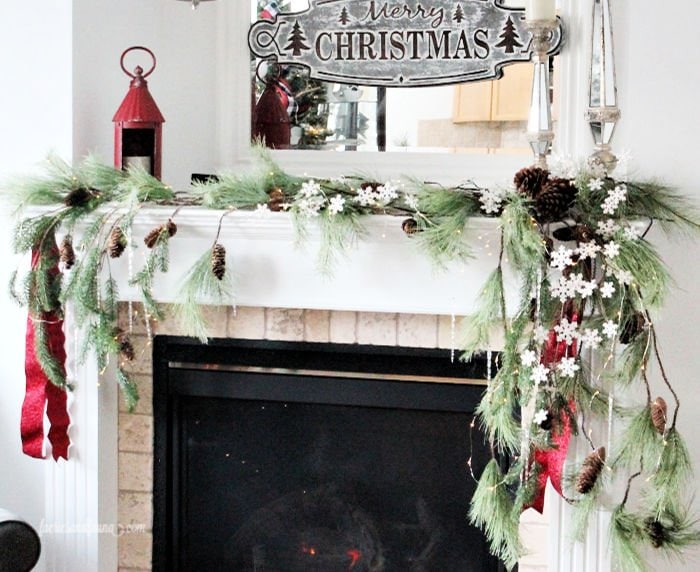 The sparkle of the lights, crystal, and glittery snowflakes, keeps the Christmas mantel looking light and airy.
Merry Christmas and I hope you enjoy decorating as much as I do.