How to Make a Farmhouse Christmas Angel
DIY Christmas Ornaments Sweet Farmhouse Angels
Welcome to this years DIY Ornament Exchange organized by Erlene from MyPinterventures. To join in on the ornament exchange each blogger creates a unique Christmas ornament and then shares it with a partnered blogger. I am very excited to be sharing a new DIY Christmas ornament I made for my friend Sam from Raggedy Bits. Sam and I collaborate often so I was super excited to know Sam was chosen as my ornament exchange partner.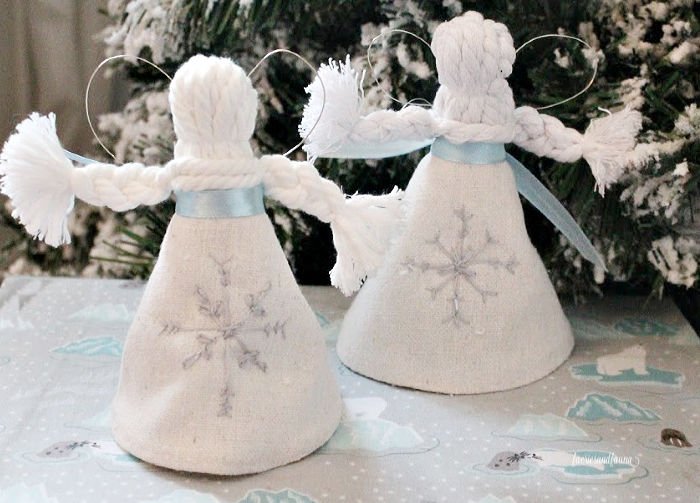 As I know Sam quiet well I knew the DIY Christmas ornament should be in a farmhouse style, and because she knows me quite well I knew she would appreciate a gift that including sewing and embroidery and I tend to do those crafts quite often.
Making the Angel Doll
The doll is made by wrapping simple dollar store cording around a 4″ length of cardboard ten times. Using thread tie a loop an inch from the top to secure the cords. Remove from the cardboard, tie a second loop in the same place but this time around all cords. This will become the head section of the angel.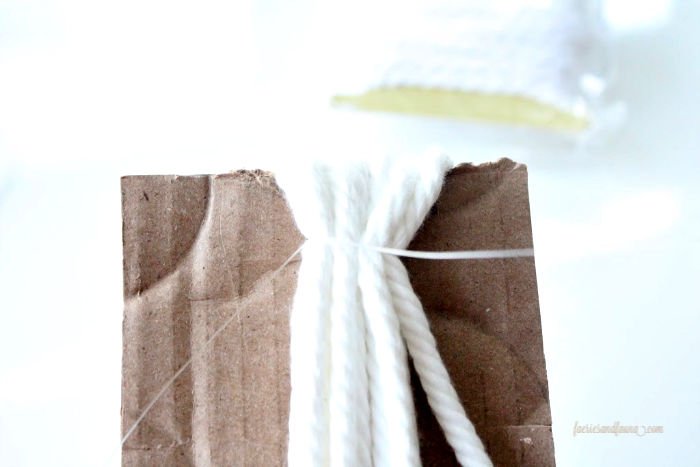 To create a waist effect, tie another loop knot an inch beneath the first loop.
Adding Arms to the Angel Ornament
Cut three cords five inches long. Align the ends of the cord and tie a loop knot 3/4 inch away from the end.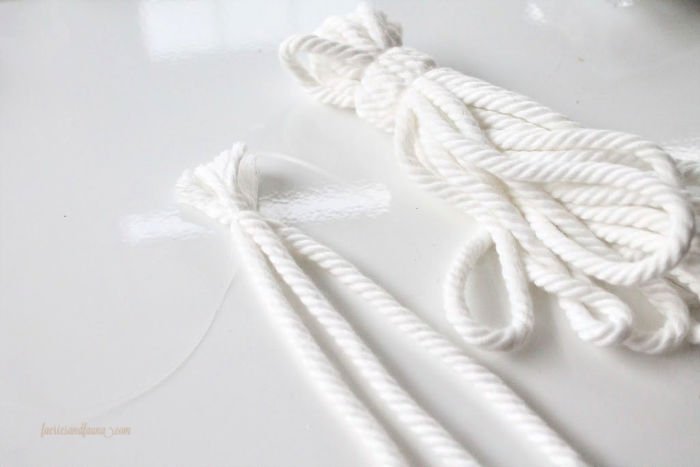 Braid the cording for an inch and a half, tie another loop knot. Wrap one cord around the front of the angel and two around the back. Gather the cords on the other side of the angel body, tie a loop knot.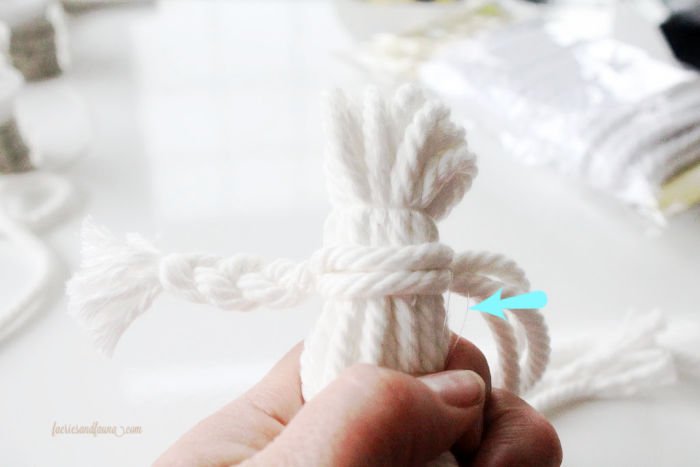 Braid the cord together for another inch and a half, tie the final loop knot. Trim the cords.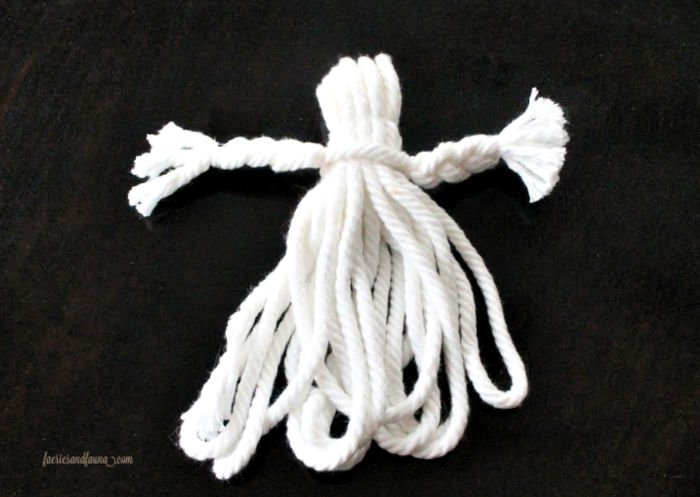 Adding a Skirt
Measure your an angel around the "waist" and from the arms to the bottom. Using these measurement draw a half circle onto a plain farmhouse style fabric like muslin, cotton or drop cloth. Fold a tiny seam around all the edges and sew to form tiny hems.
You can embroidery a little snowflake on the front like I did, or paint one on. Finally wrap the skirt around your angel and sew in place with a couple of stitches.