Gugelhupf Cake Recipe
This Gugelhupf cake is made with yeast instead of baking powder and the difference in flavour is wonderful. The yeast is easy to use and I promise worth trying. My original recipe is a very large full sized cake but for today's post I updated the recipe to make individual size Gugelhupf cakes.
This cake is delicious served warm with ice cream for coffee. But I prefer to eat it plain in the morning with coffee.
Ingredients
[wc_row] [wc_column size="one-half" position="first"]
1/2 cup raisins
1/2 cup currants
2 tbsp flour
3/4 tsp yeast
1/2 cup sugar
1/3 cup warm milk
[/wc_column] [wc_column size="one-half" position="last"]
3 cups flour
1 cup butter 1 tsp vanilla
4 large eggs
zest of one lemon
pinch of salt
icing sugar
[/wc_column] [/wc_row]
Small Bowl
You need to start by softening the raisins and currants.
Add 1/2 cup raisins and 1/2 cup currants to a small bowl. Cover with boiling water let stand until water is cool. Drain and place on a towel to dry.
Large Mixing Bowl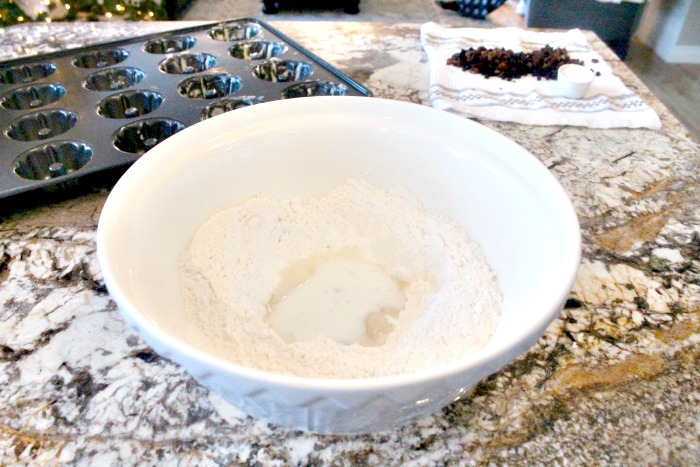 a
Sift 3 cups of flour into a large mixing bowl. Make a large well in the center of the flour. Warm up 1/3 of a cup of milk in the microwave until warm, pour half of the milk into the well. Then add 3/4 tsp yeast, 1/4 cup of sugar. Stir the yeast, milk, and sugar together in the well and the incorporate a little bit of the flour.
Set in a warm place and let rise for 20 minutes.
Grease a baked donut tin and set aside.
Medium Sized Saucepan
Melt 1 cup of butter in the saucepan, let cool a bit, add 1 tsp vanilla, 4 eggs, 1/4 cup sugar, a pinch of salt, and the lemon zest. Pour the buttery mixture into the yeast mixture.
Add the raisins and currants. Stir the mixture very well until well incorporated. You will find the dough kind of sticky. Spoon the dough into a dozen baked donut tins.
l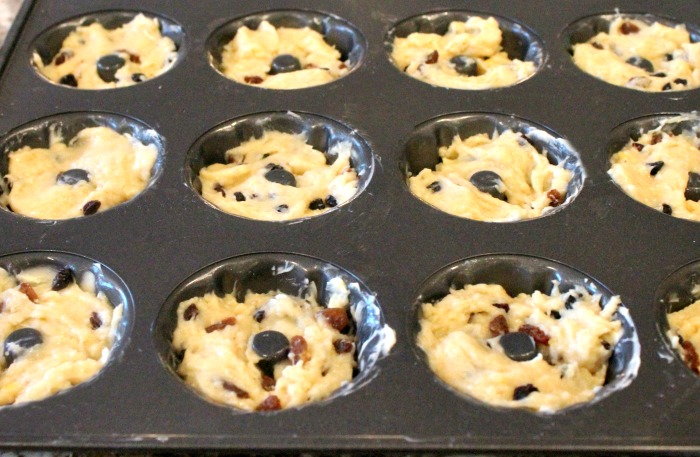 f
Cover the pan and let rise 40 minutes. Bake at 350 F for about 20 minutes.
If you want to serve it as a cake, spoon into a bundt cake pan and bake 50 minutes.
Serving
Sprinkle with icing sugar and serve with coffee or ice cream.
f