Pumpkin Bread Pudding – Perfect for Fall
The start of the school year was the kick-off of football season as well, five practices and at least one game for each of three teenage boys meant skyrocketing food costs. This pumpkin bread pudding is one of the recipes I made to have on hand for inexpensive snacking. The boys knew that bread pudding was on the eat until your full menu.
For this recipe, I have substituted homemade raisin bread for purchased raisin bread and halved the recipe to suit a normal families appetite. Of course, if you have a house full of male teenagers and their friends playing high energy sports, you can double it.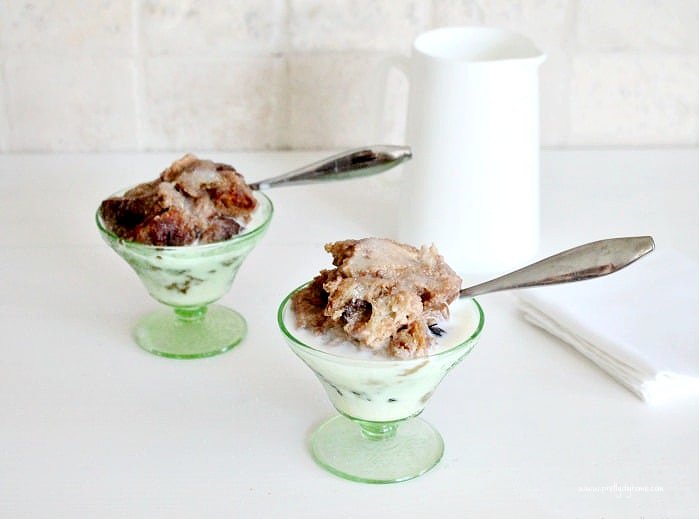 Ingredients for Pumpkin Bread Pudding
2 cups pumpkin puree (homemade or canned)
3 eggs beaten
2 cups milk
1/2 tsp vanilla
1/2 cup white sugar
1/2 cup brown sugar
3 tsp cinnamon
1 tsp nutmeg
1/2 tsp ginger
1/4 tsp salt
6 cups of cut-up raisin bread
1/2 raisins
Optional Toppings
1/4 cup brown sugar
1 cup whipping cream
2 tbsp maple syrup
Place pumpkin, beaten eggs, milk, sugar, vanilla and spices in a large bowl.
Cut up your raisin bread and submerge it in the milk mixture. Let sit to soak up the milk.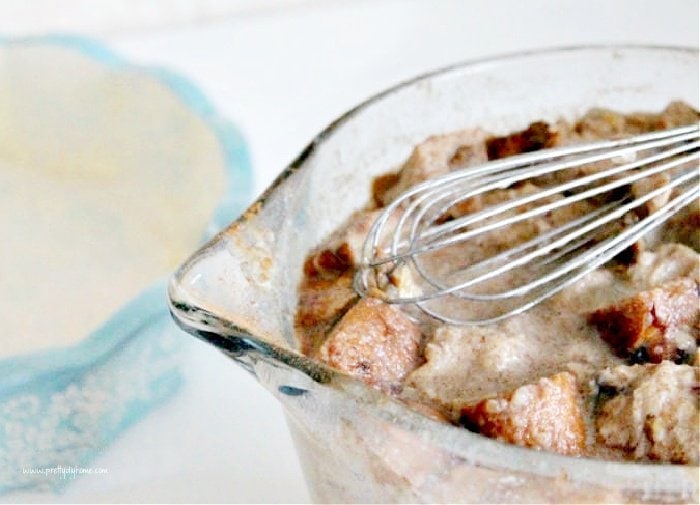 In the meantime preheat your oven to 325F and butter the inside of your medium-sized baking dish.
Once your oven is warm transfer the bread mixture to the pan. If the bread isn't submerged add more milk.
Bake for 45 minutes. Depending on the shape of your baking pan it may take up to an hour.
Serving for Breakfast
This is a special breakfast warm out of the oven with milk and sprinkled with sugar. This recipe keeps well covered in the fridge. It can be eaten cold or microwaved until warm. It's just as easy to serve as cereal for busy mornings and so much cheaper.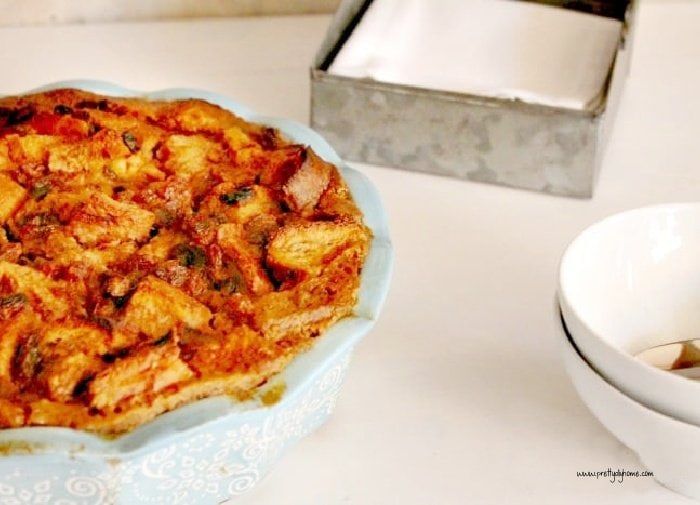 Serving Pumpkin Bread Pudding as Dessert
This recipe is the perfect ending to a light meal. I like to serve it after a simple meal of soup. You can serve it warm with milk or cream, and sprinkled with sugar or a drizzle of maple syrup.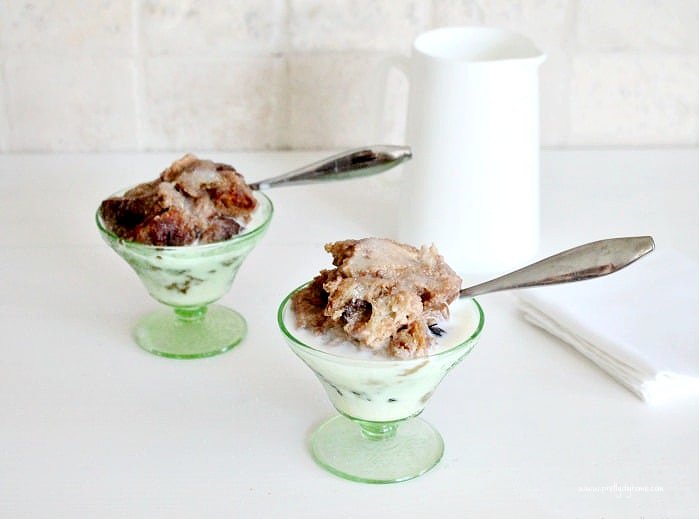 My preferred way to eat this is with milk, my sons prefer it with cream. The little sprinkle of sugar adds a fun crunch for children, but anyway you serve it, it's a delicious budget-friendly stick to the ribs kind of comfort food.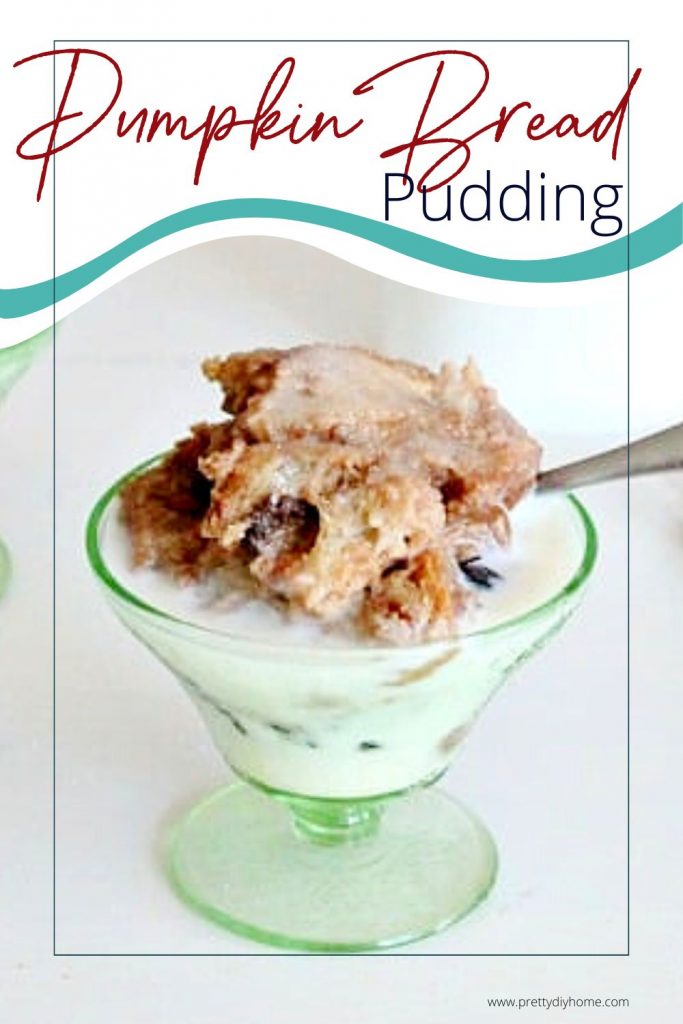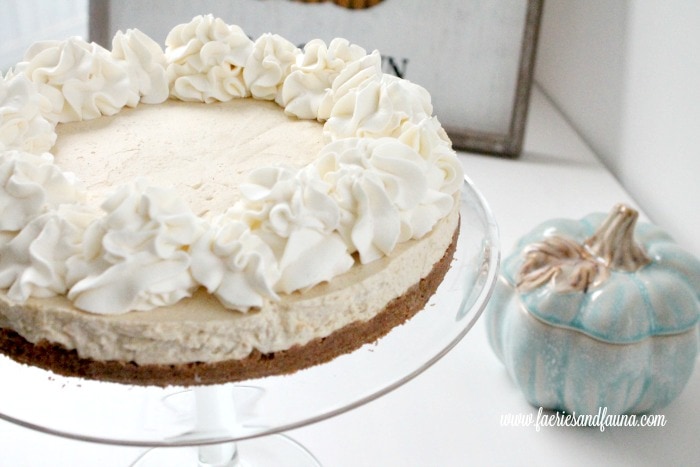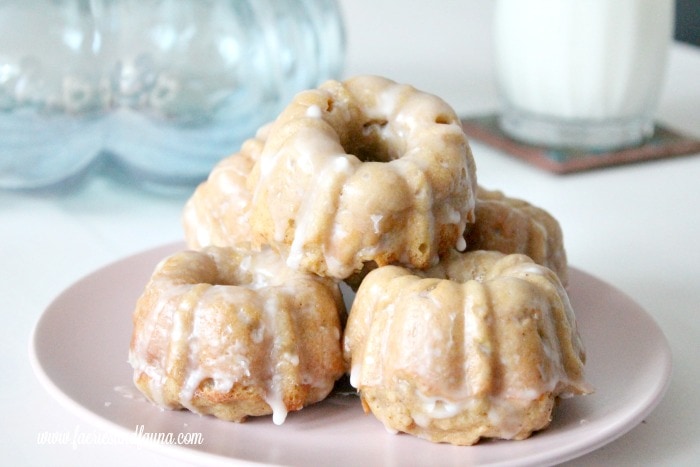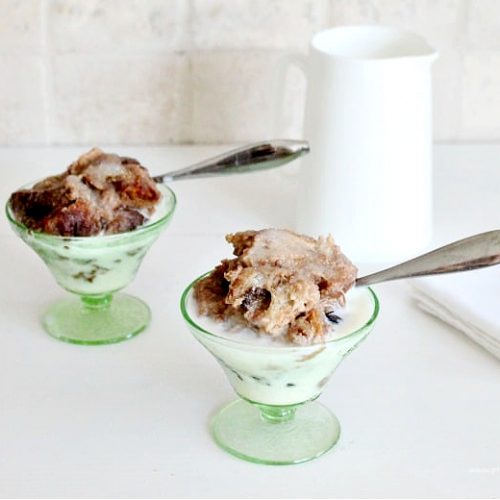 Pumpkin Bread Pudding
A delicious bread pudding like Grama always makes, but this one has a twist! Pumpkin!
Print Recipe
Ingredients
2

cups

pumpkin puree

5

eggs

½

cup

brown sugar

½

cup

white sugar

2

cup

milk

3

tsp

cinnamon

1

tsp

nutmeg

½

tsp

ginger

¼

tsp

salt

½

tsp

vanilla

6

cups

raisin bread

cut into cubes

½

cup

raisins
Instructions
Preheat oven to 325. Grease a large baking pan, Set aside.

Add the milk and vanilla and mix again.

Add the cubes of raisin bread. Make sure the bread is submerged into the milk mixture. Add the raisins. Push the bread down into the milk mixture if needed. Let soak 10 minutes.

Transfer the bread mixture to the baking dish, if the bread isn't submerged add more milk.

Bake at 325 for 45 min to an hour.