Lacy Farmhouse Cushions
You can make your own farmhouse style lacy cushions using any kind of vintage linens you like. Vintage linens are so feminine, I love that they have history. Who knows what love and care they were made with. Estate sales, garage sales, flea markets, and antique stores are great places to find inexpensive linens. I make cushions using the vintage linens and finish them with ribbons, buttons, home made shabby chic flowers and sometimes crocheted borders.
I am not a television watcher, I watch more movies through my closed eyelids then anything. The only way I can stay awake is to keep my hands busy doing something, or eating. Lately I have been crocheting the repetition makes me unwind. Crocheting these farmhouse cushions helps me quietly unwind.
My grandmother made gorgeous large handmade crocheted table cloths. I have one from my mother that I use on special occasions. I started to make one myself but it became obvious I was never going to finish it. Instead I made these cushions with them.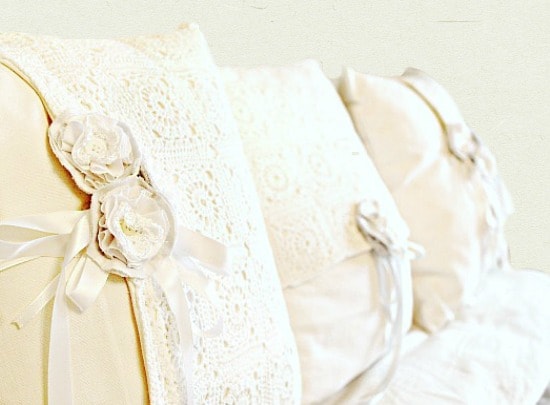 aaaaaaaaaaaaaaaaaaaaaaaaaaaaaaaaaaaaaaaaaaaaaaaaaaaaaaaaaaaaaaaaaaaaaaaaaaaaaaa
Here is the basic tutorial and some examples for you. I hope they inspire you to go find some vintage linens and antique ivory buttons.
I make all my cushions using a simple envelope design. There are no button holes or blind zippers required. It also makes the cushions very easy to change out for the seasons or cleaning.
Cushion Tutorial
I make my cushions larger than the average purchased cushion. To make a 20 by 20 inch cushion. You will need a 20 by 20 inch pillow form and three pieces of material.
Cut the first piece 21″ by 21 "
And the other two pieces 21″ by 16″
Once cut, seal around the material edges to prevent unraveling. I don't have a serger (sigh) so I used zig zag stitching instead.
To make the edges for the envelope back. Place the 21 by 16 inch piece good side DOWN, on the ironing board. Fold the material over one inch and then fold over again another inch. Crease with an iron and then sew along the edge. Repeat with the other piece.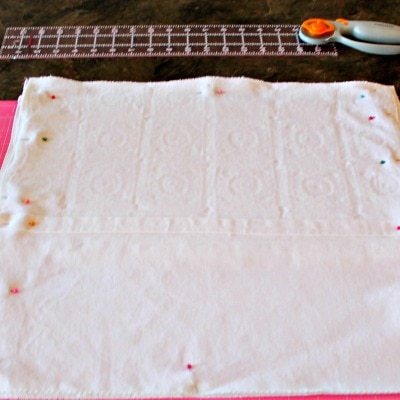 Place 21 by 21 inch piece of material good side UP.
Place the first 21 by 16 " piece good side DOWN on top of the 21 inch square piece. With the folded sewn edge towards the bottom.
Cover that with the other piece, folded sewn edge towards the top. Pin well.
aaaaaaaaaaaaaaaaaaaaaaaaaaaaaaaaaaaaaaa
Sew all seams. Turn right side out. Decorate anyway you like.
I use this basic envelope patterns for lots of different farmhouse and shabby chic cushions. I just decorate them with whatever I have. Here are some of my other examples.
a
a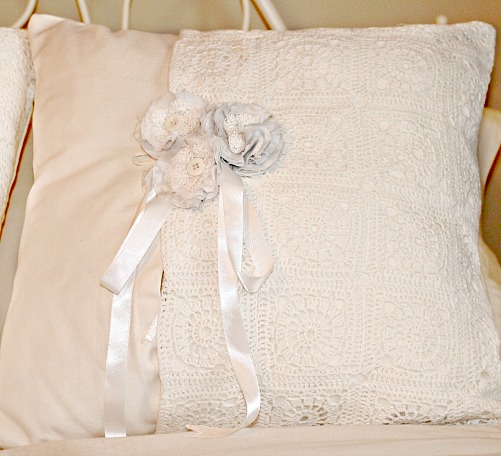 I use the exact same process for all the cushions. I am currently working on some new cushions for fall.
Hope you feel inspired.