Simple Christmas DIY Sign Update
A Simple Christmas Craft DIY Project
One of a kind Christmas decor doesn't need to be expensive and its a good thing with the overall cost of holiday preparations. During the Canadian Thanksgiving weekend Michael's had all their Christmas ornaments on sale 50% off, so I purchased an adorable reindeer sign to make this simple Christmas DIY project. The original reindeer sign is about 10″ by 12″.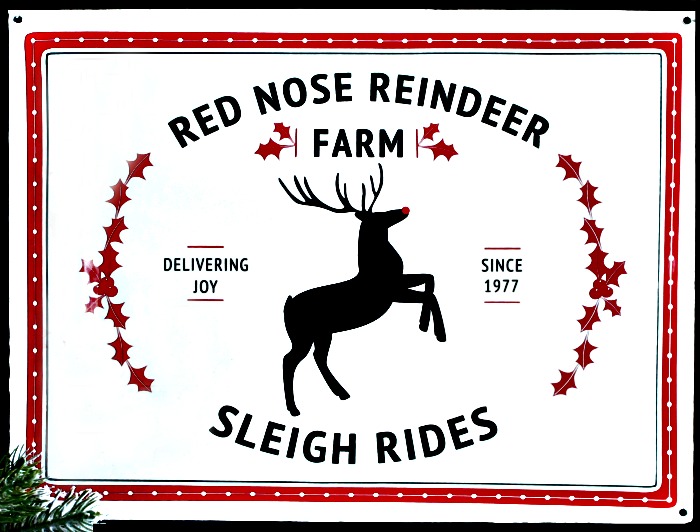 The bright red, white and black is perfect for my buffalo check theme and I absolutely love the crisp look of the figures on the shiny metal. Unfortunately, the commercial sign is smaller than I like and it has four holes on the corner to mount it, and I wasn't willing to hang it on the wall that way. It is absolutely perfect for all kinds of Christmas DIY signs.
How to Make an Easy Christmas DIY Sign
Supplies
Besides your choice of small Christmas art you will need:
A larger wood frame
Christmas fabric to suit your theme
Good ole duct tape
Level
Two small eye hooks
Poster putty (optional)
This is an old burlap sign from a couple of years ago, I actually bought it to gently nudge Hubs into thinking about a long needed vacation. The frame is solid wood and white, there is nothing wrong with it other than its a bit boring, but a great free craft supply.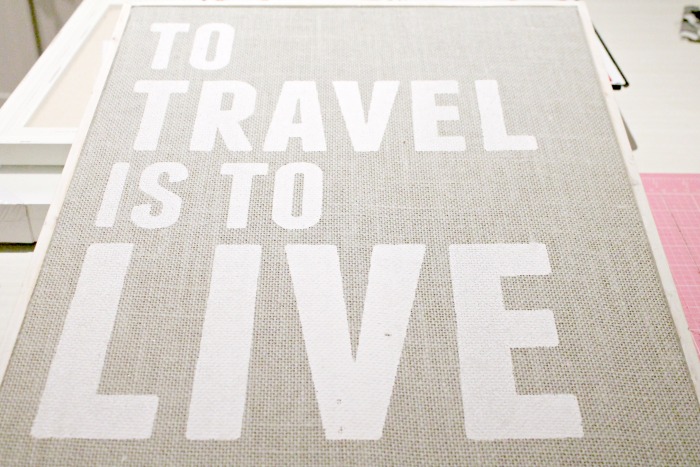 Once you find a frame, remove the backing from the frame. Cut whatever Christmas fabric you choose at least one inch larger on all sides than the original backing.
Iron your fabric flat and place it good side up over the top of your frame backing.
Place the duct tape along the edge of your fabric first and then line up the fabric with the edge of the frame backing.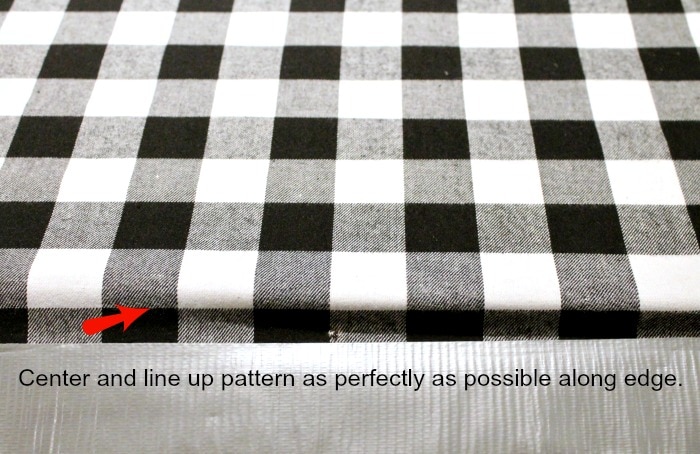 This is especially important when using a strong patterned fabric like buffalo check you need to be very aware of keeping the lines of the pattern straight and even. Like a typo when you hit send on an email, the minute you hang this up, you will automatically notice if it's crooked.
Working from the front where you can see the pattern, make sure everything is even and then smooth down the tape on the backside. Repeat on the opposite side.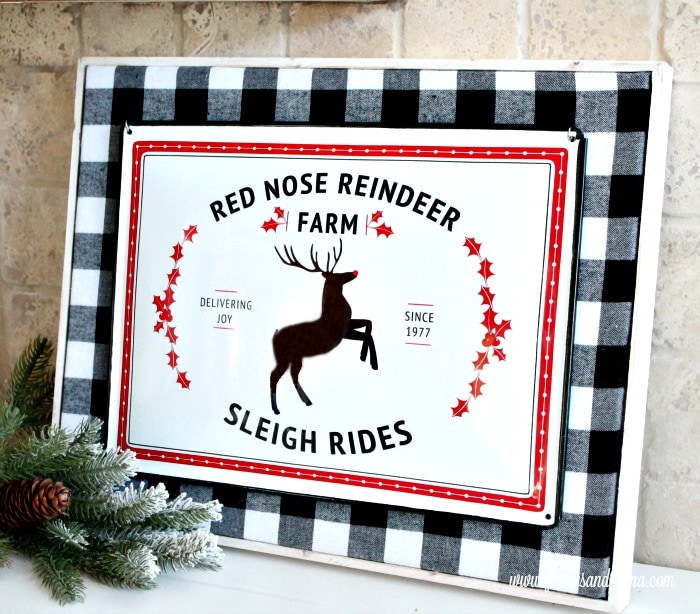 Do the same on the opposing two sides. You may need to adjust it and the duct tape works well for this. Double check making sure everything is tight, smooth and square.
Place your frame back in place and attach with the screws or staples as required.
Adding the Picture to the Frame
Center the picture over the buffalo check fabric. Using a level to make sure the picture is straight. Place two little eye hooks in the top holes.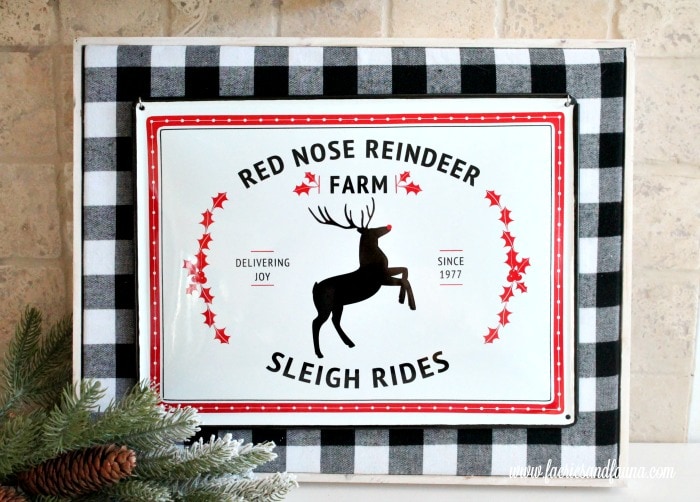 This will suspend the metal picture. Hold the bottom two sections in place with putty. (optional)
Would you hang this picture without a frame? I think it would look great on a wood background as well.
Happy Crafting
Leanna