20 Minute Farmhouse DIY Christmas Garland
DIY Christmas Garland with Burlap and Simple White Stars
This time of year is so busy with concerts, shopping, blecky cleaning, holiday planning and all the rest. As Canada's Thanksgiving is long over I only have Christmas to plan for but I have been finding it difficult. This Farmhouse DIY Christmas garland is a snap to make, super inexpensive, kids can help, and best of all its Farmhouse.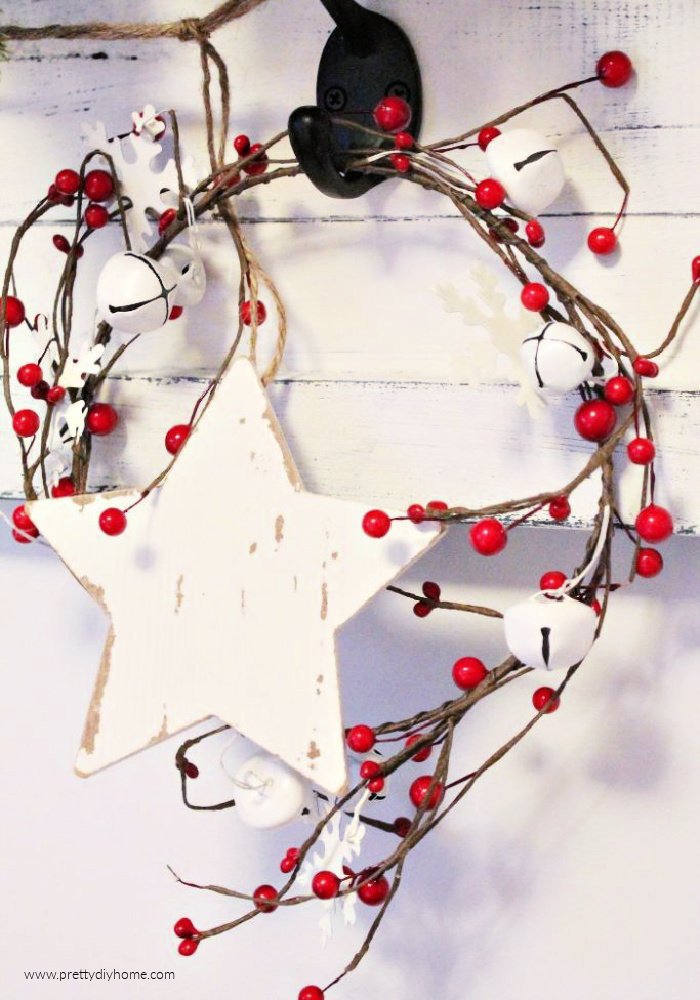 The hardest part of making this garland was deciding where I wanted to hang it. Its so versatile and can hang off of a shelf like this, or a window, fireplace mantel, or server. Its simple, bright, and adds just a little bit of Christmas joy to your decor.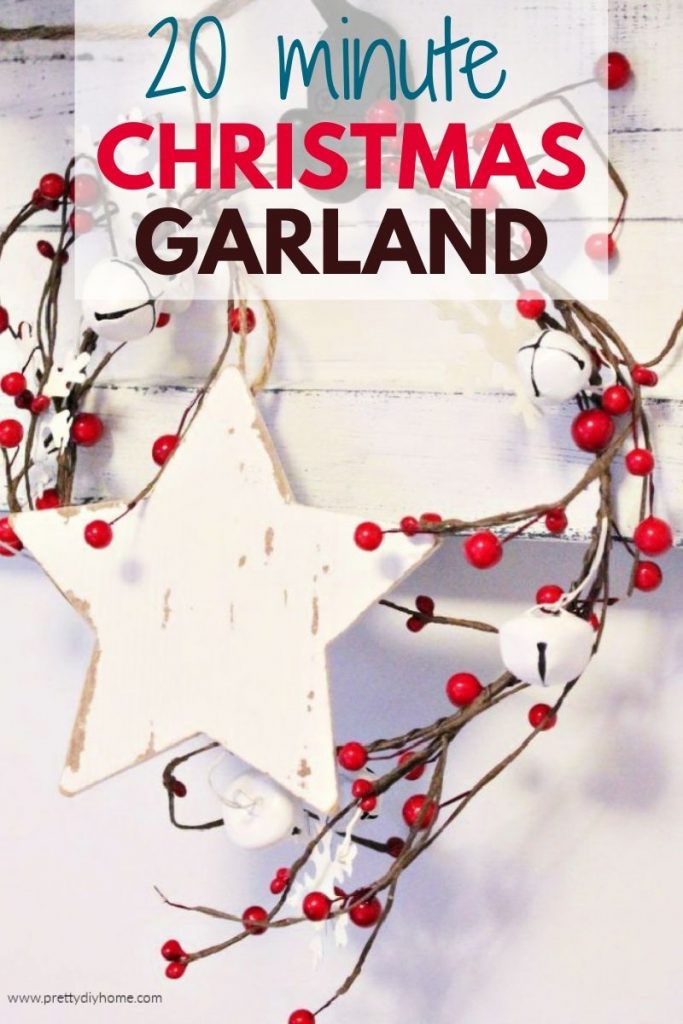 How to Make a Simple Star Garland
To make a Christmas star garland of your own, you will need twine, scissors, hot glue and 5 stars or snowflakes. Simple plain stars from the dollar store work well. These ones cost $1.50 each at Michael's already painted white.
Decide how wide your garland needs to be, then add a foot to the length for swag. My garland is a total of 5 feet long.
The long swag is double so you cut a piece of twine twice as long. Fold the twine in half, twist the two threads around each other loosely and then tie a bow in both ends.
Cut five 10″ pieces of twine, one for each star.
Attach the short twines for hanging before gluing the stars.
Using loop knots, attach a twine at each end of the twisted swag. Then add the middle twine.
For the last two star twines, measure the distance between the center and end twines. Then place the middle twine half way between. Repeat for the other side.
Glue the stars onto the strings with hot glue. Make sure the star is facing good side front, and that each star has 1″ of twine along the back.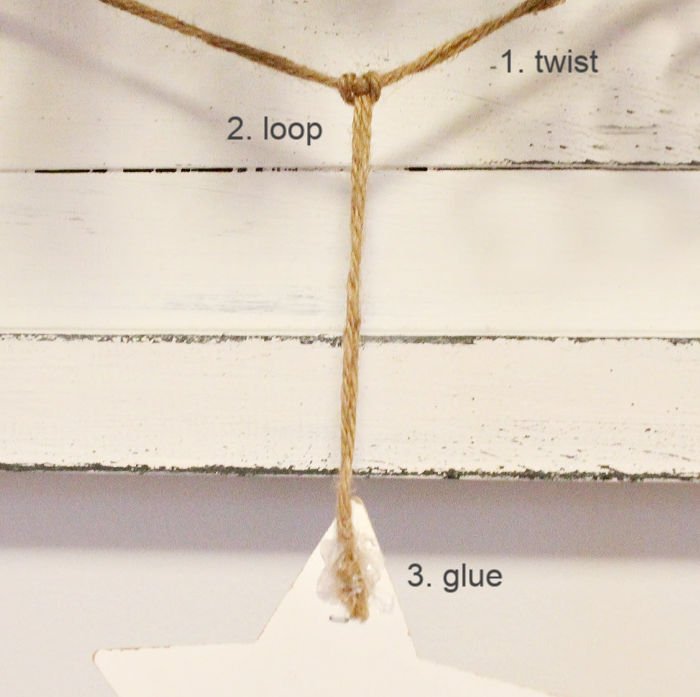 Let cool and hang.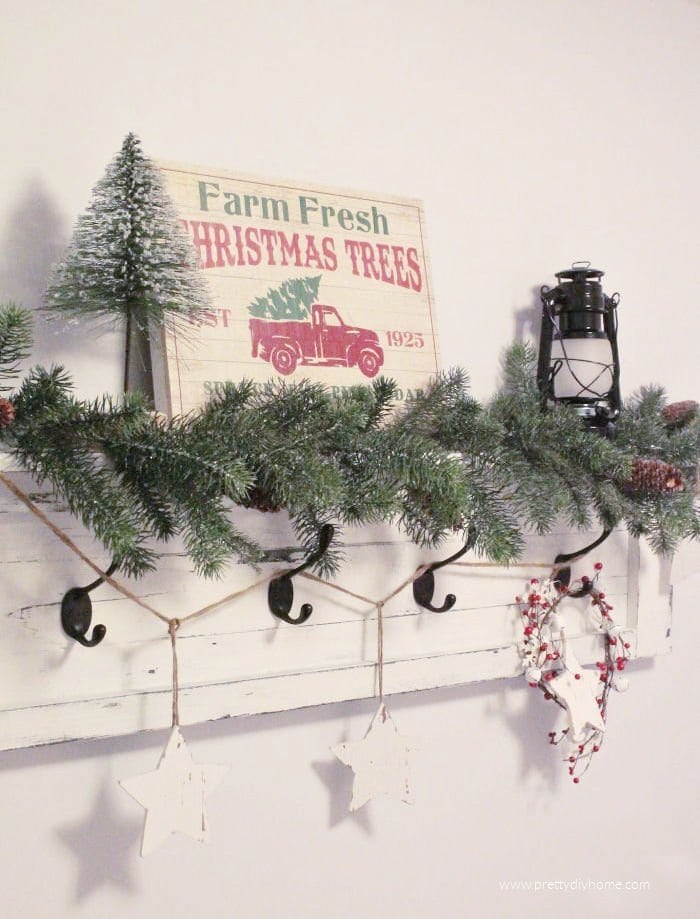 That's all there is to it. Mine took 20 minutes to put together, and you can make a longer one for the tree, or a shorter one for over a door.

Here is a post that shares the rest of this Christmas bedroom.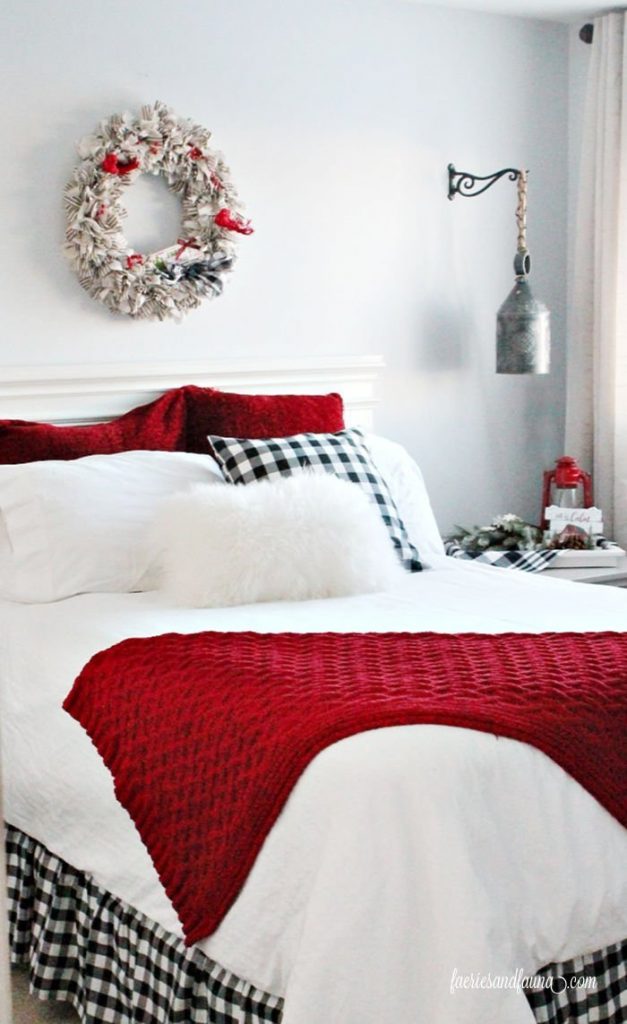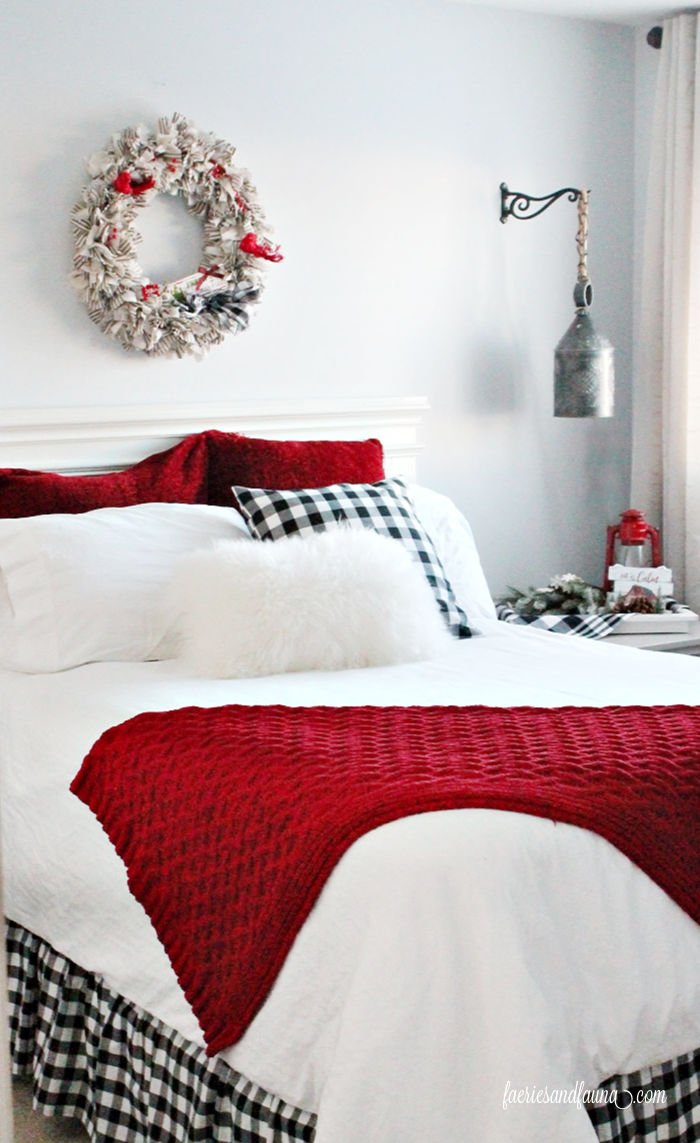 Here is another super easy print and cut banner for children. They just need to print and cut out the buffalo check banner pieces and string them.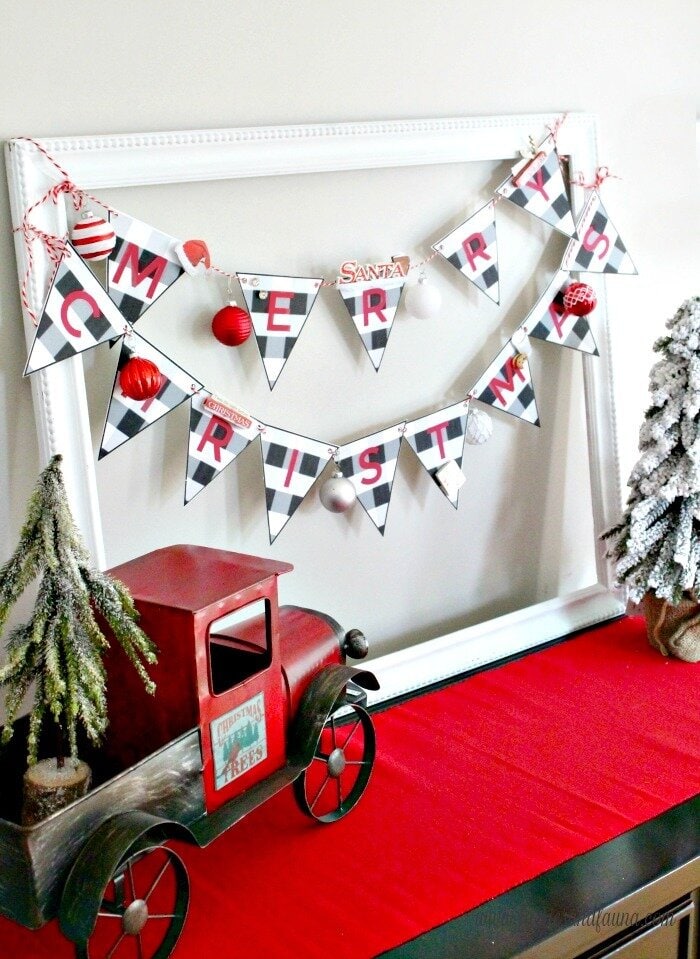 Merry Christmas Banner Christmas Craft for Kids