Wrapping Pretty Packages for in the Mail
Wrapped Gift

Ideas -How to Wrap Gifts for the Mai

l

Specially wrapped Christmas presents mean so much more than just the gift inside. Beautiful wrapping makes a gift so appealing and waiting for a pretty wrapped package really adds to the excitement and curiosity for the receiver. As adults we don't often receive actual wrapped gifts, the bows and the ribbons are simple embellishments but so worth it when you see the happiness they create.
Wrapped Gifts for the Mail can be Pretty
When I was little I got packages in the mail from my grandparents and my Uncle Homer. I always had to wait and remember feeling super excited but that the presents looked kind of sad nestled in with all the pretty presents.
Now I send out parcels to a couple family members each year. Parcels for the mail require more care then those under the tree but they can be just as pretty, as festive and are certainly every bit as exciting.
a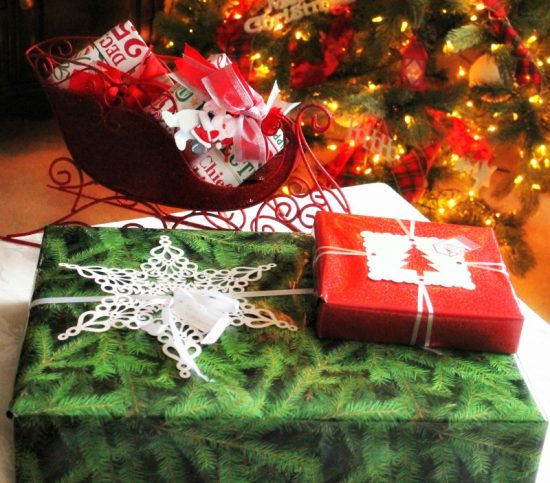 a
These gifts are pretty enough for under any tree. They may not be able to have the large fluffy bow, but the pretty layers of papers and the pom pom is equally as nice.
a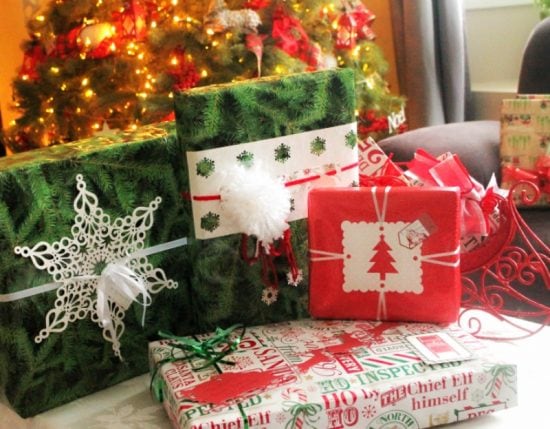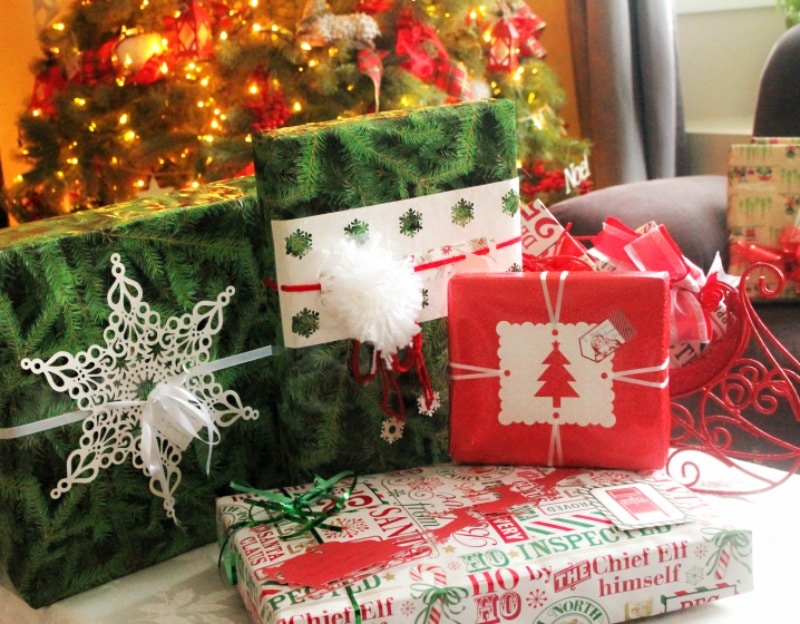 a


Embellishment Ideas for Wrapped Gifts

To keep the embellishments as flat and sturdy as possible, avoid anything three dimensional like a Christmas ornament or a fluffy bow.

Some of these paper embellishments are made on the Silhouette, but that isn't necessary. The scrapbook store is a great place to find unique and gorgeous paper products. I purchased card paper, various stickers, and cutouts for the packages

This year pom poms are very popular so I added a pom pom to the one gift. Although it may take up a little bit more room than the absolutely flat packages, it will still mail well and unlike bows, I am sure it will still look like a pom pom when it gets there. In this Snowman wreath post, I show you a great way to make beautiful pom poms.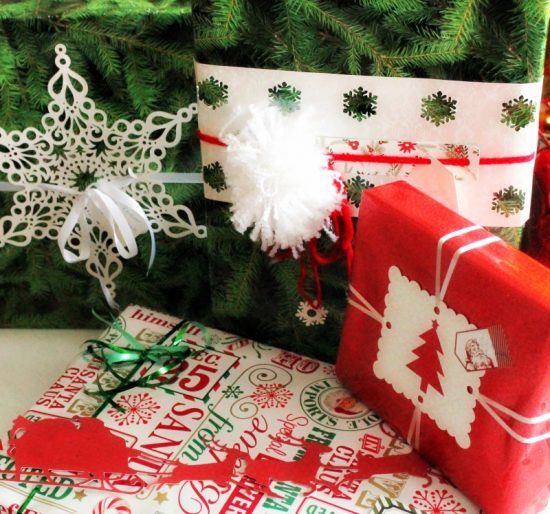 a


Post Office and Shipping Requirements

To send a parcel out in the mail, first of all wrap it nicely and then pack the gifts together in the shipping box. Cover the shipping with brown paper, ugly packaging tape, and string. Once it is in the mail I contact the receiver to tell them presents are on the way. That they can go ahead and open the shipping box and put the wrapped individual presents under their tree.

As each postal or shipping service has their own guidelines; here are the links to the major postal services for North America.

Canada Post Guidelines for Mailing Packages

a
Like these ideas. Pin for Later!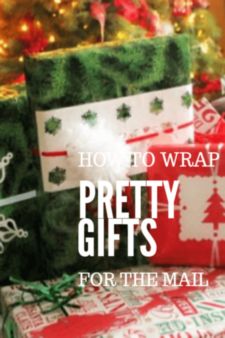 Merry Christmas