Scrap Wood Black Cat Silhouettes for Halloween
These DIY black cat Halloween decor ornaments are really inexpensive, Halloween comes much to close to back to school, Thanksgiving, and Christmas for most of us to spend lots of money on it. These black cat silhouettes for Halloween cost nothing for me to make, and I am hopeful you can make them for free as well.
In our house were using the cats to embellish a Hiss and Scratch Halloween sign, but they can be placed on any shelf or stair you like.
I have named the two black cat figure Hiss, and Scratch for Halloween.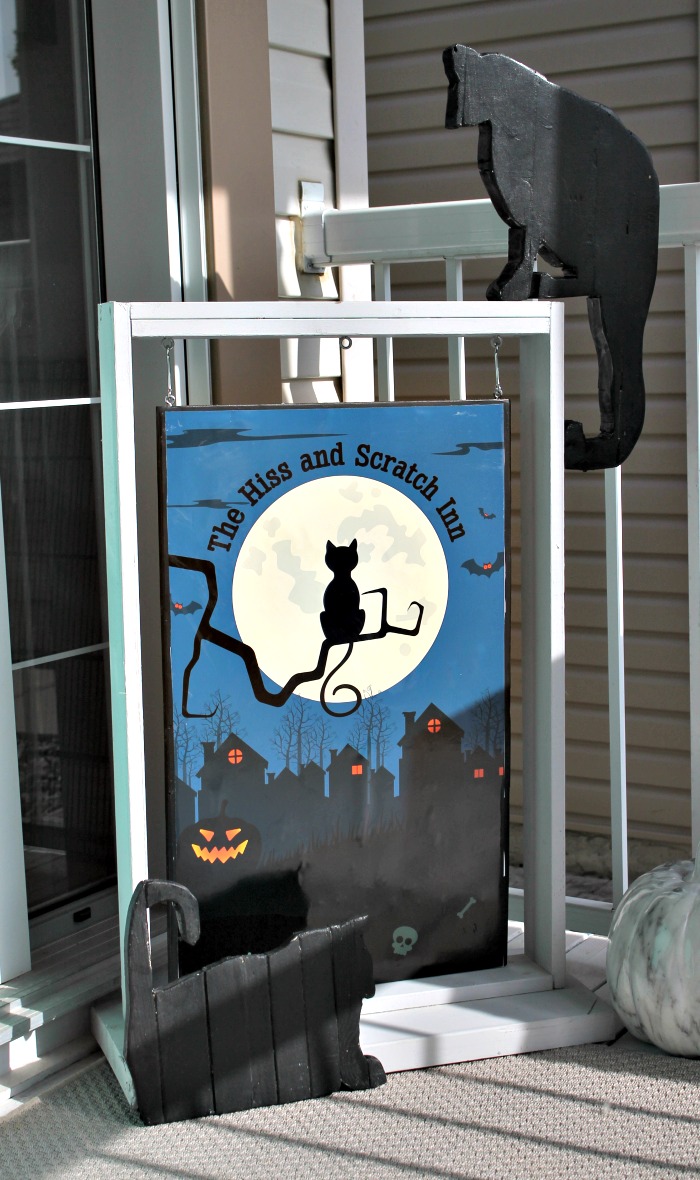 a
DIY Black Cat Halloween Decor Supply List
To make the black cat silhouettes you will need.
Shiny black paint
Wood glue
Scraps of lumber
Jigsaw and wood clamps
Wood filler
Sandpaper in 80 and 120 grit
These scrap wood black cats silhouettes are a stress-free way to practice woodworking. I put these cats together in July to go with the macrame hangar frame and the Halloween Hiss and Scratch sign. If you don't want to use the sign, these guys are great to hang on a fence or front step for Halloween.
Gather together what bits of wood you can find. Lay it so that the wood is approximately 13″ wide and 20″ long for Hiss with the long tail hanging down, and 13″ wide by 12 long for Scratch with the curly tail upwards.
Lay the pieces together, print out the template and adjust the placement of the wood so that the template can be cut out. Place the template aside.
Trace around the cat and cut out using the jigsaw. I found it easier to cut out the top and bottom of each wood strip first and then glue them. You can always glue them first and then cut.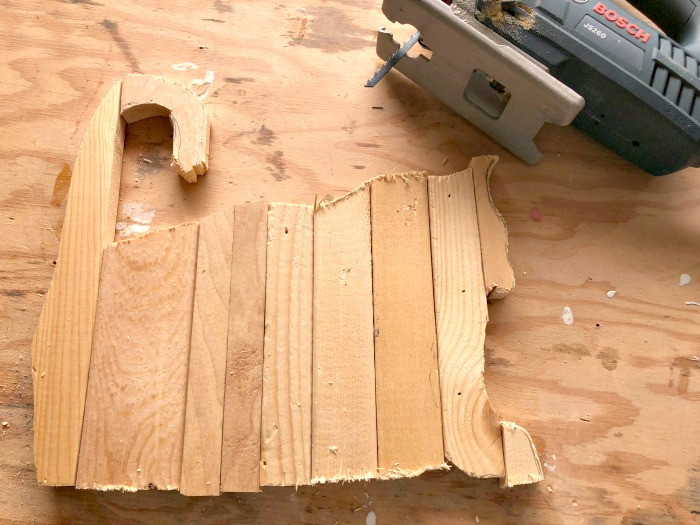 Apply wood glue between each piece of wood. Using your template as a guide, line up your wood pieces, clamp tightly and let dry.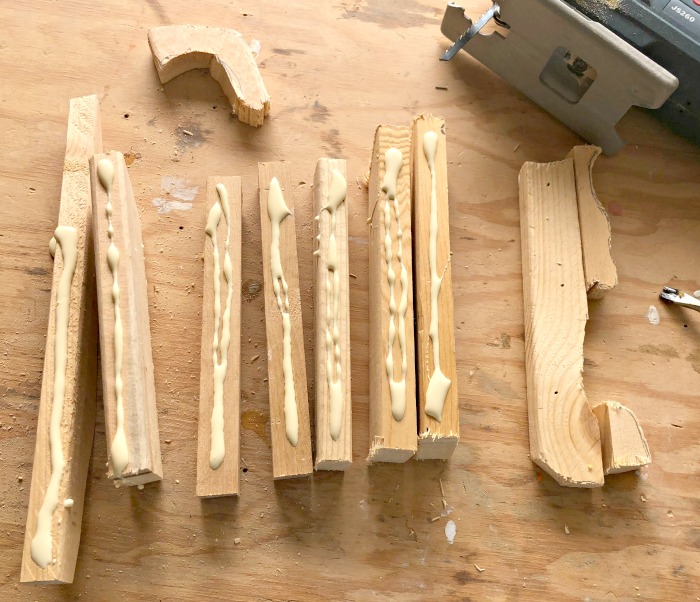 We were a bit short of wood clamps so I did one portion, let it dry and then clamped and finished the rest of the wood pieces.
Finishing the Black Cat Silhouettes
The edges of your cat may be quite rough. Use the 80 grit sandpaper to smooth the edges and prevent slivers. Repeat with the 120. While sanding you can adjust the outline of your cat.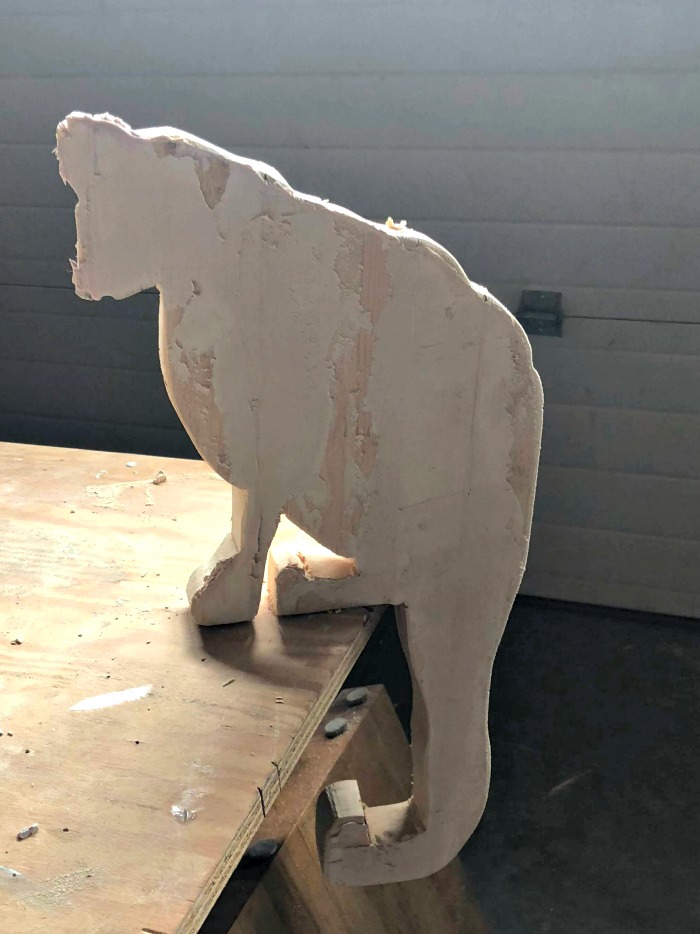 You may wish to add wood filler to the cracks between the wood, depending on how rustic you want the cat to be. If you do apply a thick coat along all the cracks and sand smooth with 120 grit paper.
Finally, apply three coats of shiny black paint, letting it dry between each coat.
Please Pin me for Later!
The Halloween sign is made using this post and the printable from the Faerie Insider's library for subscribers.
The sign hanger stand is actually a DIY plant hanger for the front porch that I repurposed to use for a sign. Together I am really pleased with how Halloween front porch decor turned out.
Happy Halloween
Leanna