DIY Christmas Cushions of Many Kinds
Christmas Cushions Everywhere
Most of you already know how much I enjoy cushions. My family teases me about my cushion cover collection. They can tease, I like cushions even more at Christmas time.
a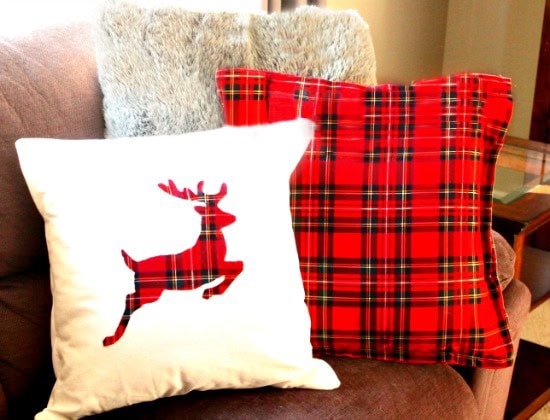 a
Cushions are extra valuable to me as Christmas decor. Cushions add comfort and a pop colour and they do it without adding clutter.
Cushions don't Add Clutter
Eventually, I will get to very simple applique and cushion tutorials, just bear with me on the clutter topic. Christmas has got to be the very worst time of year for clutter. Seriously, all the stored decorations are out. You may have guests and all their stuff is out. The gorgeous Christmas packages are wrapped all pretty and are out; the good china is out and the family heirloom dishes are out.
The appetizers are all made and ready, the fridge is full, the freezer is full, the cupboards are full, the boot closet is full. Then on top of all that stuff, we choose to add decor. The mantel, the front foyer, the bedroom dressers, the bathrooms, maybe even the bedroom dressers are all covered with beautiful stuff. All this extra stuff makes my head spin sometimes, thank goodness for replacing cushion covers causes no more clutter.
In order to add red to the decor this year, I bought several yards of red tartan and got busy figuring out different ways to use it including cushions.
Create an Applique Cushion Pattern
You can refresh a plain cushion by adding an applique. It doesn't matter if you purchase an inexpensive plain cushion to dress up, cover an existing cushion with applique, or sew a brand new cushion cover.
You will also need a pattern for your applique, coordinating material and some interfacing.
Find your applique inspiration on the internet. Download a simple pattern on your computer (Pixabay), or draw a pattern of a star, Christmas ornament. Maybe use the computer design a short word like Joy or Noel. (Picmonkey, or Canva also offer free online resources for this)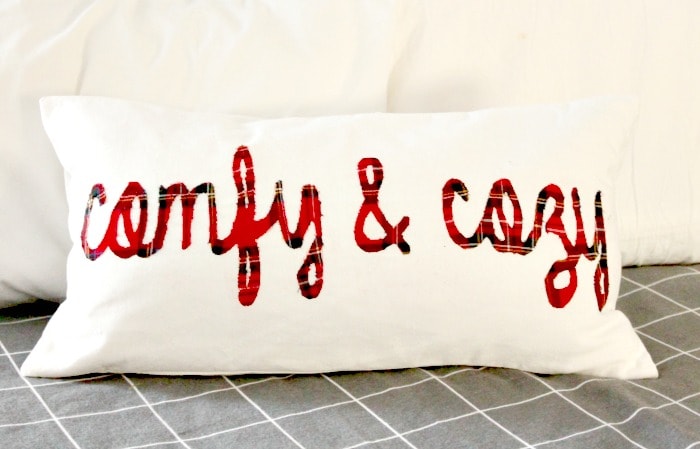 a
a
Cut out the material and interfacing an inch or two larger than your applique pattern. Place the underside of the material onto the interfacing and iron really well.
Once the interfacing is attached to the material, pin on the pattern and cut out. With a little patience and small scissors, you can do some pretty intricate lettering.
Remove the paper backing from the interfacing.
Place the applique interfacing side down, onto the cushion cover and iron.
That's it, your done.
If you own a sewing machine you can add an applique stitch or zigzag stitch around all the edges of the applique but it is optional.
How to Make a No-Sew Cushion Cover
This is a ridiculously easy way to update a seasonal cushion you already own with a new cover. Or create a brand new cushion that is large enough. I want my cushions to be no less than 20″, I usually have to make my own cushions to get them large enough to suit me for the price I want.
a
a
a
You will need:
An existing cushion, or cushion form
Material to recover the cushion
Material to recover the cushion
Heat and Bond hemming strips and an iron
Velcro, needle and thread (optional)
Cut out your material 1″ larger than your cushion on each side. This is to allow for seams. (If your cushion is 20″ square cut your material 22″ square.)
Place one piece of material good side UP, add two strips of heat and bond hemming tape 3/4″ and 1 " in from the edge. Place the second piece of material on top good side Down. Iron really well to create the seam. Make sure all the glue has melted. Repeat on two more sides.
To seal the open side:
Make a hem, fold the material over 1/2″ and 1/2″ again. Place the Heat and Bond in the hem and iron. Turn over and do the other side.
Turn your cushion right side out, use your fingers to push out the corners. Once turned iron.
To make the cover permanent place the cushion inside and close using 2 lengths of heat and bond hemming, iron really well.
For a Removable Cover
Turn your cushion right side out, use your fingers to push out the corners. Once turned iron.
Hand sew in bits of Velcro along the open seam.
To make a Sewn Cushion Cover
Depending on your cushion size sew an envelope cushion cover. I make all my cushions using this method as it requires no zipper or fasteners. You can find a complete tutorial here.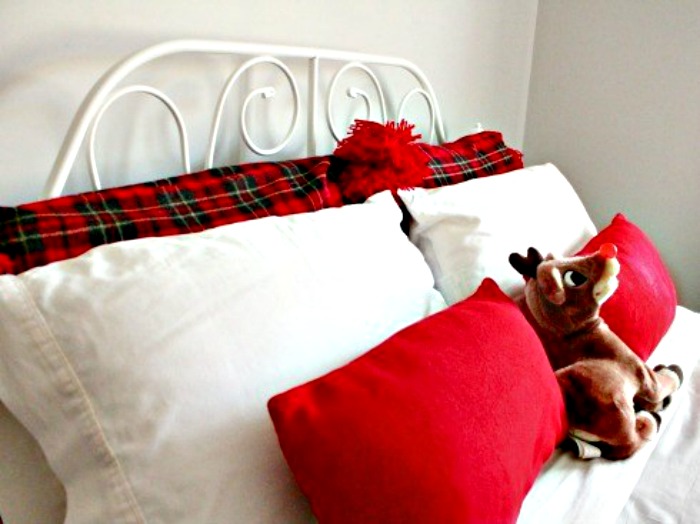 a
These red cushions are all envelope cushion covers in different sizes and materials. I added pom poms to the larger cushion covers to match the afghan I made for another post.
Safety Cushions
You can make little safety cushions for your younger overnight guests in just a few minutes. They are shown covered in the plain red felt.
Buy small cushion forms. Fold in half and sew the edges together. Cover with a small envelope cover.
When young guests come over to sleep, place these cushions between the fitted sheet and the mattress cover (or mattress). They act as a little edging to help prevent little ones from falling out of bed.
a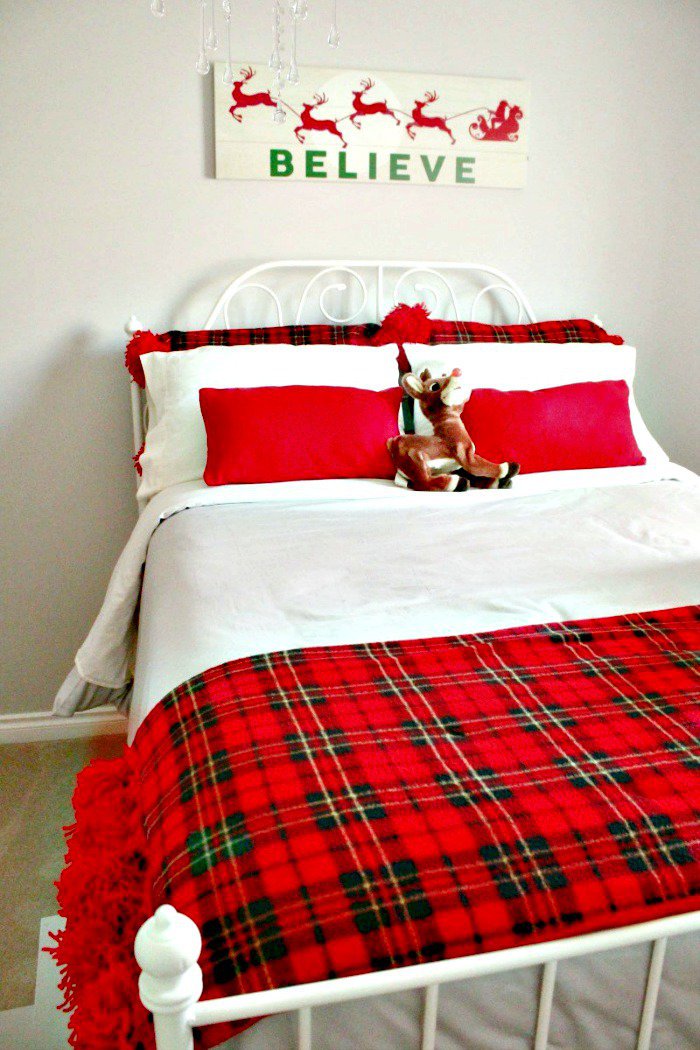 a
This post illustrates the various ways I make and use cushions; I hope I shared a tutorial method you can use.
My Silhouette refuses to cut the tartan I purchased. Determined I went to my tried and true method of the paper pattern, pins and scissors. You may want to try using your cutting machine on different material.
Think about reduced clutter this Christmas.
Pin Me to Make Later