DIY Christmas Tree Ornament
This is my first time joining in with the 12 Days of Christmas Blog Hop and I am really excited to be able to share this with you. I have joined in with my bloggy friends to bring you an assortment of different Christmas themed posts starting today You will see there Christmas ornaments at the end of my post.
DIY Polar Bear Christmas Tree Ornament
Is it possible to have enough ornaments? I don't think so because every year I struggle to figure out how to complete my Christmas tree. DIY Christmas tree ornaments have three distinct advantages over purchased ornaments; they are fun for a family to make together, they typically cost must less and you can make as many of the same ornament as you like giving your tree cohesiveness.
My Christmas theme this year is ice and snow, how typically Canadian is that eh? My tree has snowflakes, snowballs, birdhouses for the little birds to hide in and these DIY Polar bear ornaments. Polar bears are so cute and adorable (although ferocious) and one of my favorite emblems of Canada.
l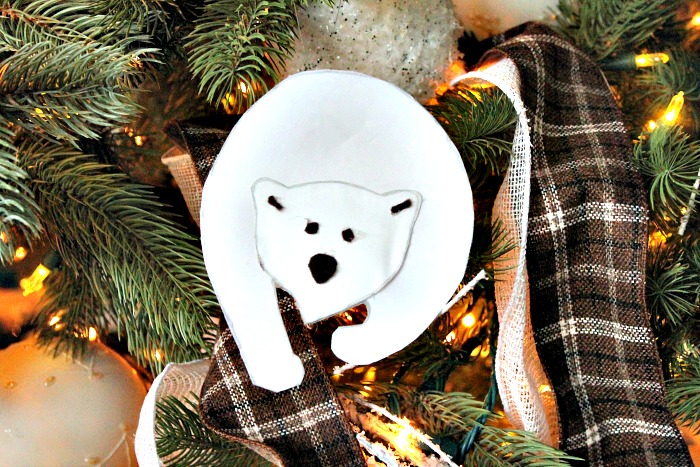 My first try with this little polar bear was made out of felt. Although I liked it, somehow it looked too childlike for our decor. You may prefer to make one of crafting felt, but this version is made of shiny acetate.
Each little polar bear ornament takes about 15 minutes to make and cost a few cents. Children can certainly help make the ornaments, but the final touches use a hot glue gun so that portion is for adults. As always be careful with hot glue, I burned my fingers a couple of times making these bears.
To make your own DIY Polar Bear Ornaments you will need:
White acetate or other shiny material.
Iron on interfacing
Tiny bit of polyfil stuffing
Silver Sharpee
Brown felt
Scissors and glue gun
The original source for the templates drawing is from Pixabay. The five-inch polar bear free printable pattern is downloadable Its easier to use a printout for each bear.
Prepare the Material
Cut a piece of material 8 inches square for each polar bear you want to make.
Remove the paper covering from the interfacing and sandwich it in between two layers of fabric. Iron without no steam, let cool.
Sorry about the quality of the pictures. I am working evenings in the basement craft room.
Iron two pieces of acetate wrong side together (leave the shiny surface to the outside.) The double layers sandwiched with interfacing provides extra stiffness to the ornament while keeping the cut edges neat and tidy.
g
f
Cut Out the Pattern Pieces
Pin the pattern to the fabric. Starting with the round outside outline cut the entire surface around. You may want to use smaller scissors to cut out the portion around the legs.
Next cut out the head.
Using a Sharpie pen outline the edges of both the body and the head cutouts For my bear I did this on a piece of paper to protect the tables and only used the very corner on the pen so that the line was thin as possible.
g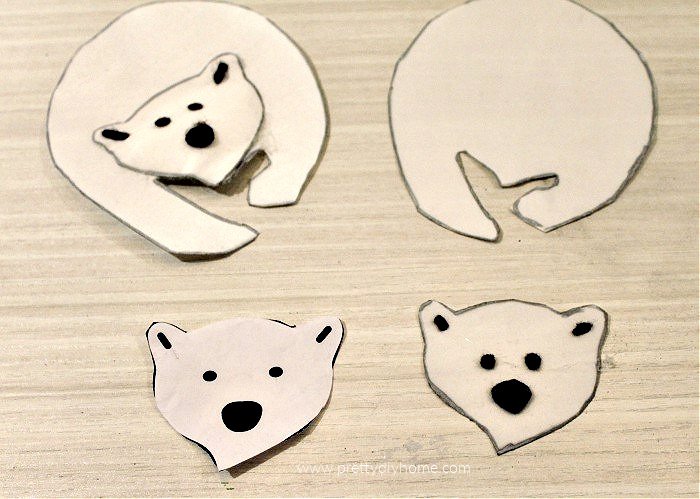 f
Cut out little pieces of brown felt for the nose, eyes and ears. Very very carefully, use tweezers and hot glue to attach the felt to the bear face.
Assemble the Bear
Apply hot glue to the outside edge of the polar bear head. Line up the pointy chin and press into place. Allow to cool.
g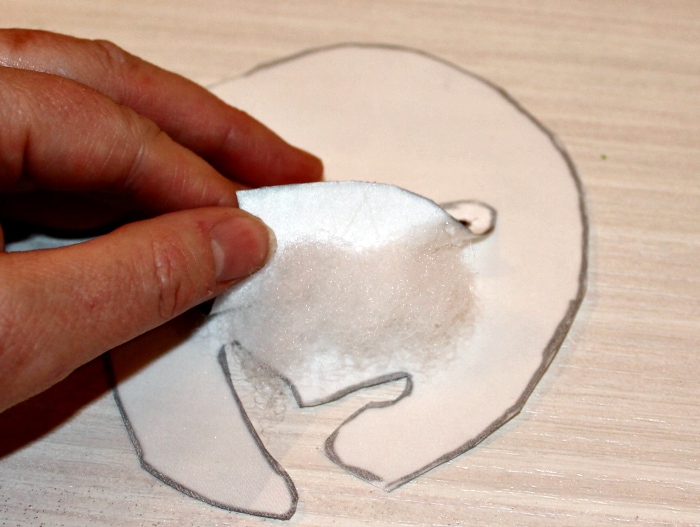 h
Insert about a teaspoon of stuffing into the head. Glue around the remaining portion of the head. Press to seal and let cool
Add a string to the top of your little bear using either thread and a needle or glue.
t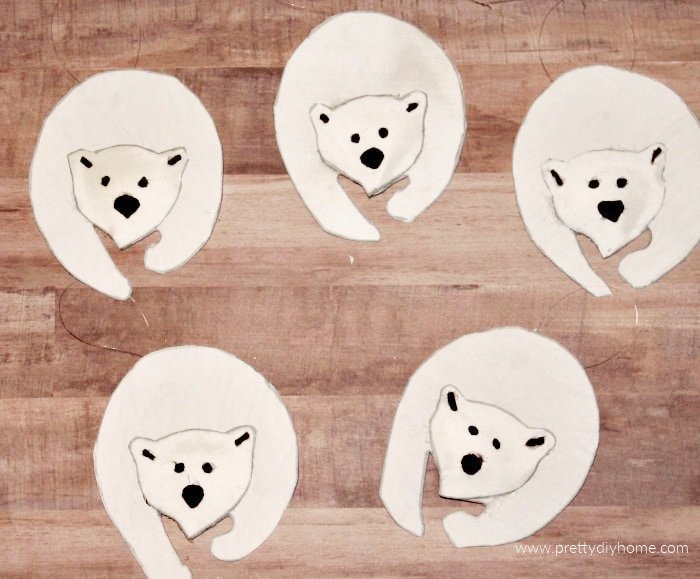 These little bears fit in well with my snow themed rustic Christmas tree.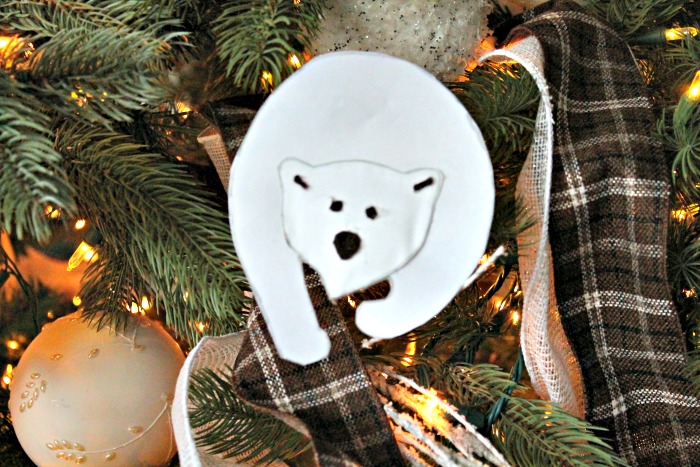 I hope you are enjoying your Christmas preparations. I love doing the decor for the holidays.
Like this post? Pin for Later.
---
Be sure to visit our fellow 12 Days of Christmas Bloggers below for even more creative ideas this holiday season!