DIY Faux Fireplace Ideas for Christmas
How to Make a Faux Fireplace
In our home we have a gas fireplace that I really enjoy decorating for each season. I had no fireplace for 20 plus years and regret that I never thought of making a faux fireplace. Faux fireplaces look simple to put together and are with a great tutorial. Once built you will have a mantel and can decorate the inside with candles, lights, wood, or a Christmas scene.
The best part of faux fireplaces is you don't need to put in piping or a chimney, you built the pretty front as a decor item and for as little as we use our fireplace a faux one would serve us just as well.
This is my decorated mantel from last year's Christmas Home Tour. I love the sparkle.
j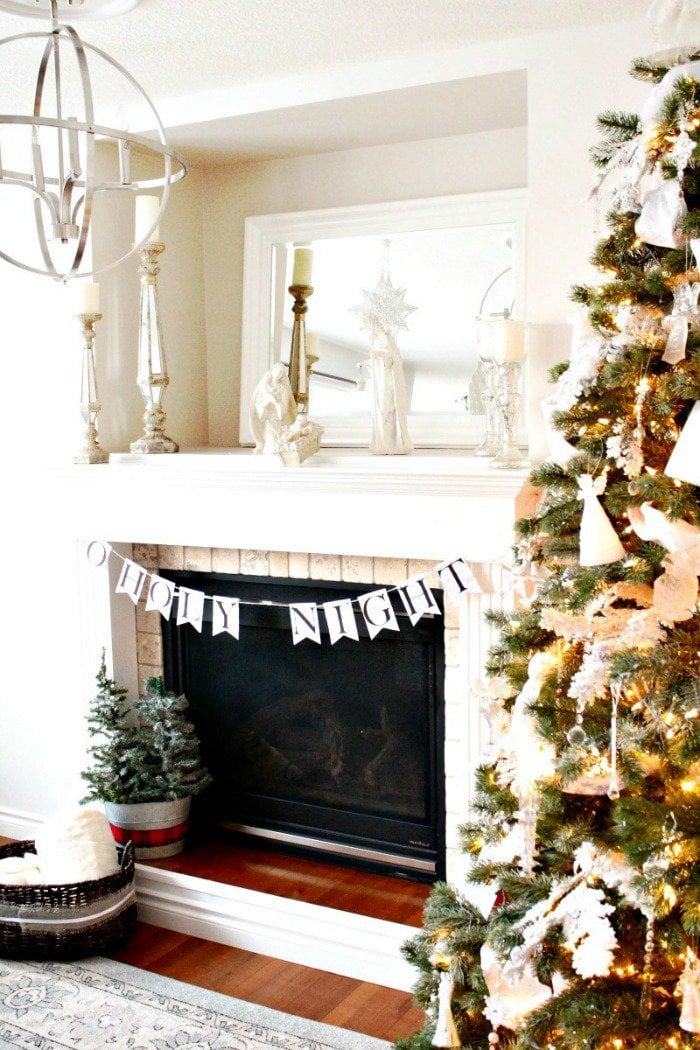 Faux Fireplace Tutorials
As you can imagine faux fireplaces come in all types of shapes, styles and sizes. For this collection I chose posts with various styles but made sure each one came with a complete tutorial. It is my sincere hope that if you have been dreaming of a mantel for this Christmas that you build yourself one.
The Ana White blog is my go to resource for DIY construction plans.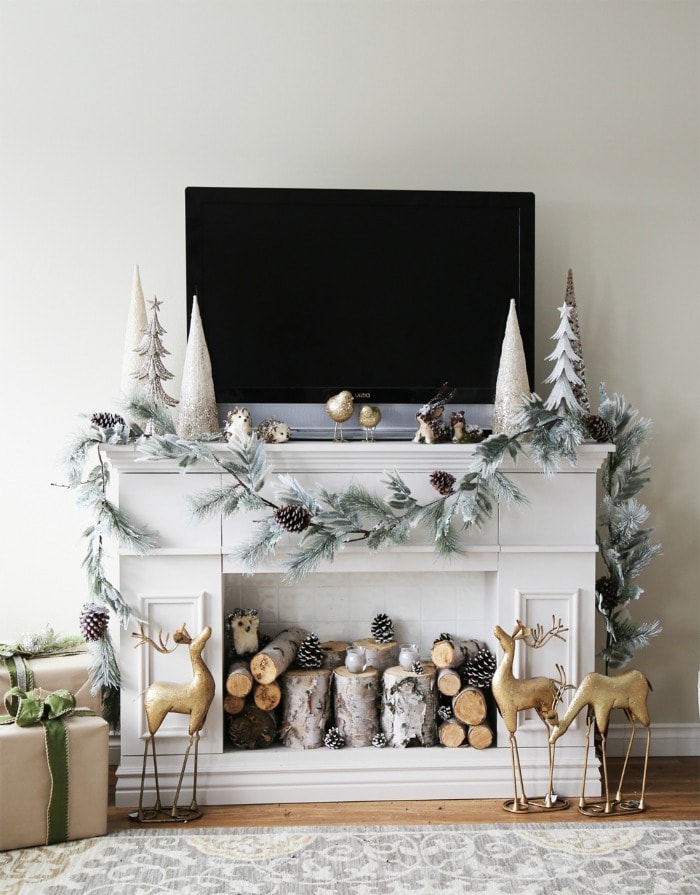 Faux Fireplace with Hidden Storage Cabinets – Ana White

This fireplace is so bright and the moulding detail is beautiful. Its adds coziness to the room and you can see how lovely the mantel is to decorate. It's perfection in my opinion.
k
Faux Fireplace with Hearth by Makeit-Loveit
This next fireplace is traditional with the moulding It has 45-degree corners on the moulding so it will take some cutting skills and patience to fit the moulding, but oh so worth it.
l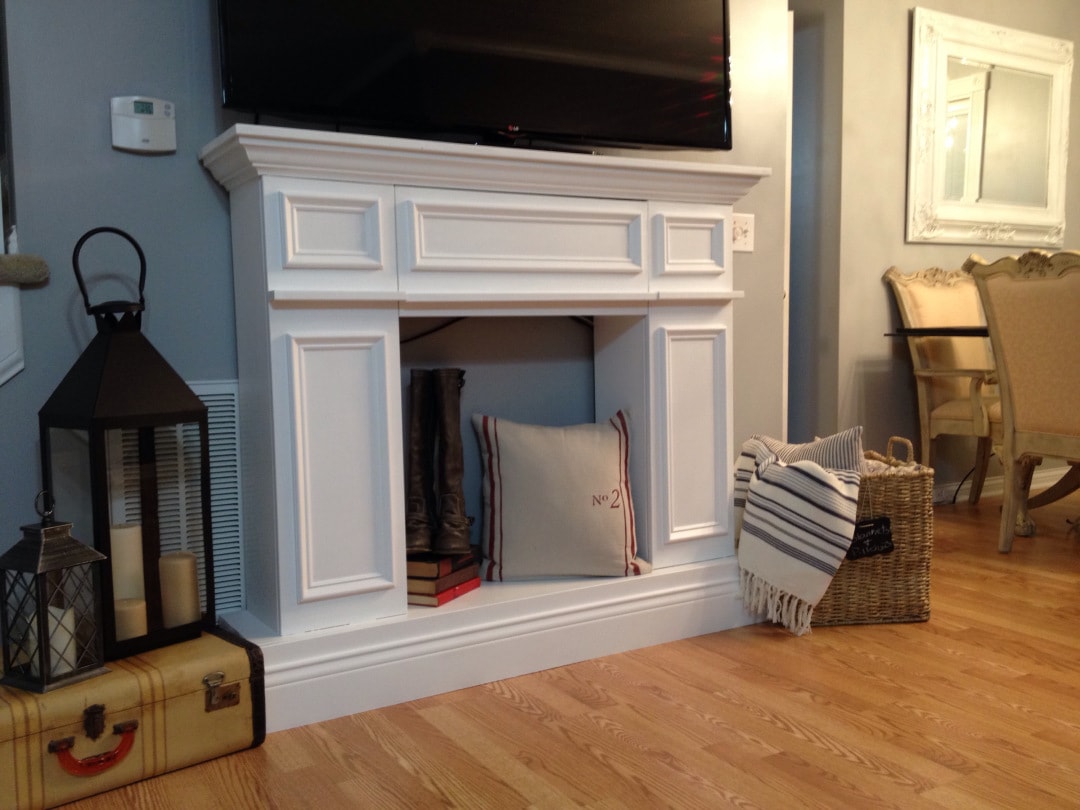 The making of a Faux Fireplace by Woodshopdiaries
Storage is always a wonderful thing. Imagine having these drawers to store the different seasonal decor for the mantel so handy.
l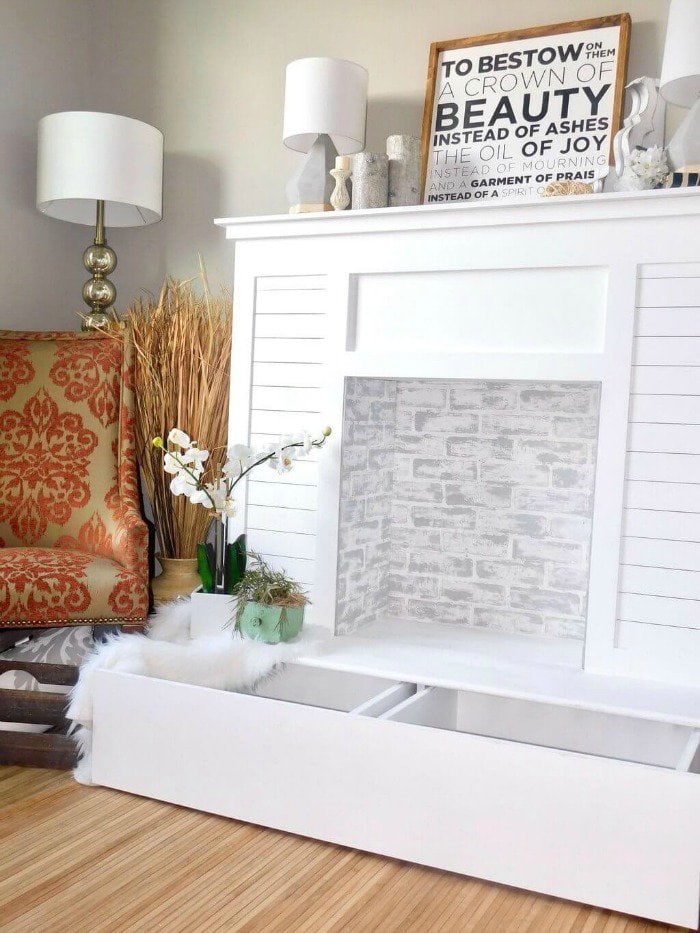 Shiplap Faux Fireplace by Handmade Haven

This fireplace has such nice clean lines. The front wide portion is so clear and is begging for a banner.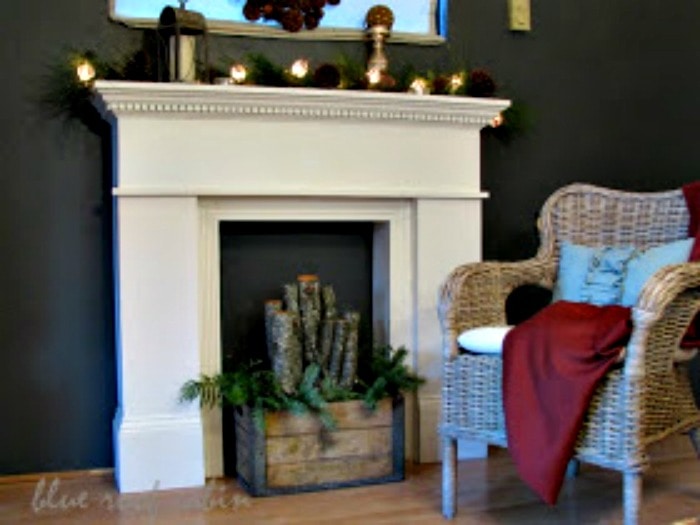 This fireplace was created for $100, how amazing is that. It's more modern than the other examples and I love how tall it is.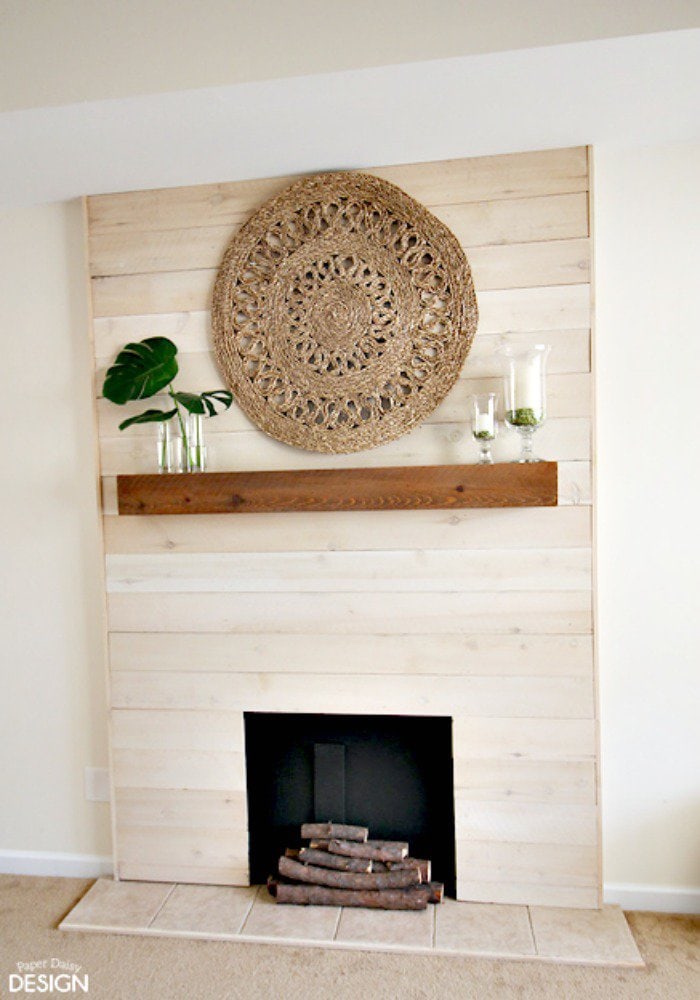 Faux Shiplap Fireplace by Deeply Southern Home
It's really hard to believe that this fireplace isn't real brick. The way it was built is ingenious,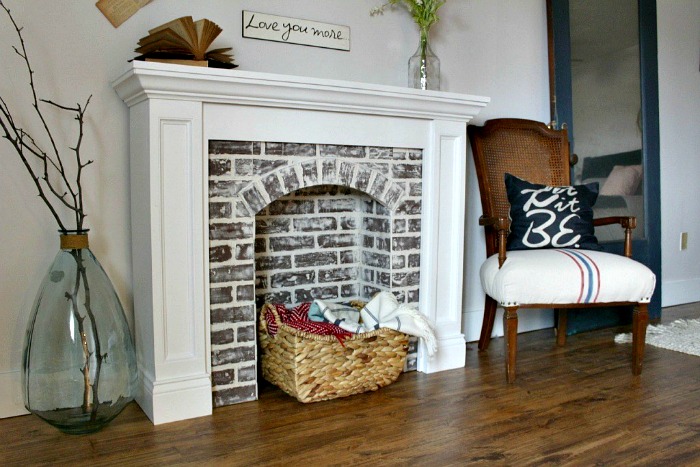 DIY Fake Brick Fireplace by Woodshopdiaries
This last faux fireplace is the largest. I love how it goes right to the ceiling, Its the largest of the collection and in my opinion the most realistic looking.
DIY Faux Fireplace by Blesserhouse
Make a Faux Fireplace as a Christmas Project
This time of year is busy but so is most of the year. Taking on a project is daunting in October but having a mantel and candles or lights in wood would be so wonderful for Christmas and winter season.
Let me know if I have tempted you to create one of your own. I certainly hope so.