A Fake Fireplace with Mantel DIY
Faux Fireplace with Mantel
Today we are adding a fake fireplace with mantel in our new house. For whatever unimaginable reason instead of installing a fireplace and mantel upstairs, they opted for a hideous wood stove in the basement. I am so excited to be doing this home improvement project as I know its going to make a huge difference. Today we are building a faux fireplace with mantel to solve the first problem. The fake fireplace provides a focal point to our livingroom and gives me a pretty mantel to decorate for the holidays. So far the heating stove remains hidden in the basement, we will solve that eyesore another day.
This post has very complete step by step instructions that may make this project seem more complicated than it actually is. Hubs built this with a broken right wrist and cast. The two of us built our fireplace in one day, and took two days to refinish and tile it. Our fake fireplace dimensions will likely be different then ours, but we included instructions for measuring so you can do the same thing with any fireplace surround you fall in love with.
Choosing the Fireplace Surround
The first step was to find a fireplace surround for an affordable price. It awhile to find the right one, but we found a large fireplace surround for $50 from facebook market place and I love it. The best part was its stylish farmhouse look and the surround is quite large.
You can go shop for electric fireplaces instead, but they are much more money, and often they just aren't large enough, especially if your looking for a mantel to decorate.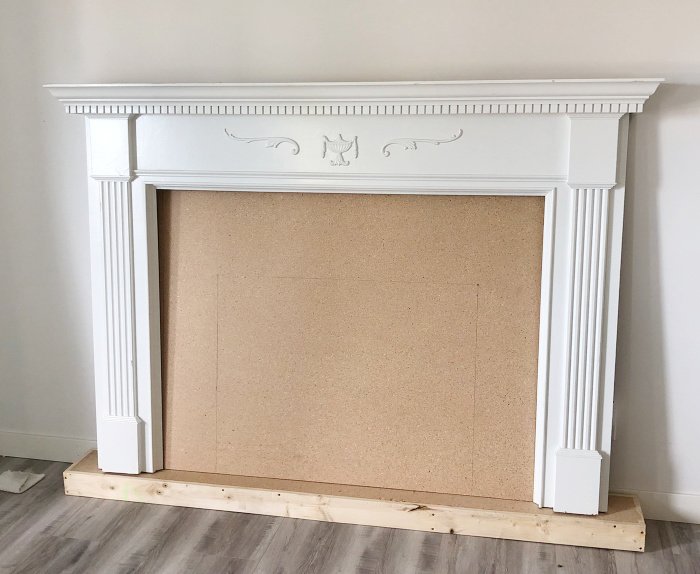 The second step was to measure the fireplace surround for base, insert, and the depth we could have. As our living room is small I didn't want the base any deeper than 8 inches.
Supplies for a Fake Fireplace
I have added links with examples of what we purchased at Home Depot, they aren't affiliate links.
1 – 4 by 8 sheet of 1/2″ mdf panel (this was the least expensive smooth wood we could find that is 1/2 inch thick.
2 – 1 by 4 lumber, 8 feet long
1 – 1 by 3 lumber, 8 feet long
Acrylpro Tile Adhesive (not an affiliate link)
White Non Sanded Grout (not an affiliate link)
7 – L brackets 3″
120 grit & 180 grit sandpaper
Dap Caulking in White (not an affiliate link)
Latex paint – We had Sherwin Williams Extra White on hand from baseboards so we used 1/4 gallon of it, and some Binz 123 primer.
Measuring and Building the Fireplace Base
We decided to make the base the same width as the mantel which came out to 79″.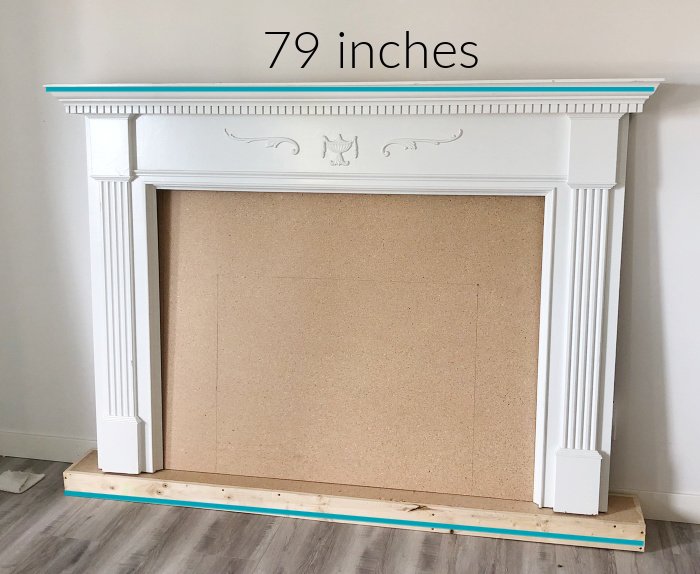 Cut Lengths for Base
2 – 1 by 4 cut 79″ long for the length
2 – 1 by 4 cut 7″ long for ends
2 – 1 by 3 cut 7″ long by cross bases
1 piece of mdf 77 1/2″ by 7″
After cutting all the lumber to length, place the two 79″ lengths parallel to each other. Place the two end pieces between the 79 inch boards as shown below.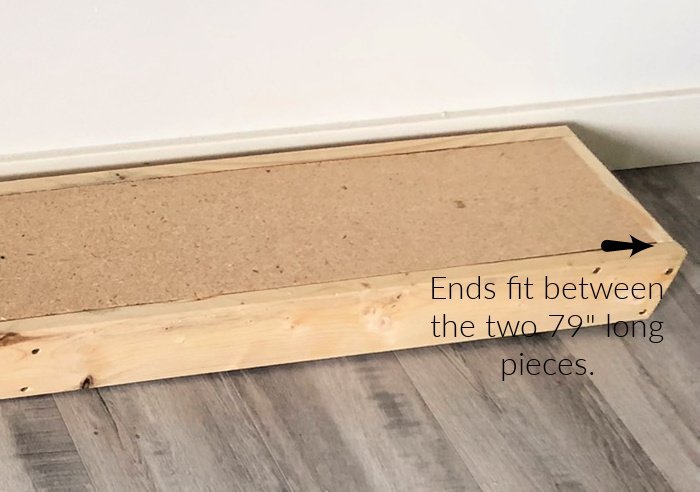 Screw the two ends to the two long pieces.
Once the ends are connected bit in the two cross pieces making sure that there is room at the top as the mdf will slide down into the frame.
Measuring the Size of the Insert
Once the base is built start building the actual fireplace insert that goes between the opening on the fireplace surround as shown.
Cut the mdf to size with either a skill saw or a table saw. We used a table saw.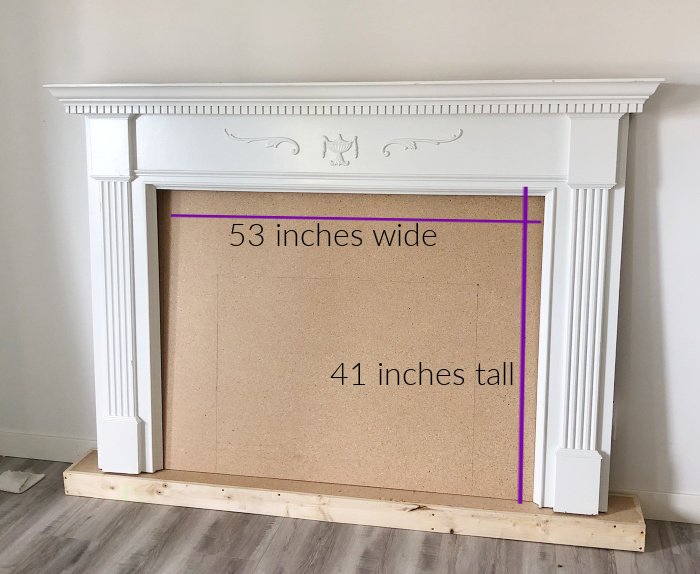 Once you have the surround cut out, you need to decide how large you want faux opening to be, and how wide you want the tiles.
On the picture above you will notice that there is a outline of about onch inch around the outside of the large mdf piece. Our fireplace surround had a slot on the backside for the front so fit into. Your fireplace surround may have something different. This is how we decided our tile placement. You have to decide how deep you want your opening to be depending on the depth of your base, your surround and your mantel. If you want to keep it flat don't cut out the insert section. Just paint it a dark colour and tile around it.
We went ahead and cut out the insert to make the faux fireplace box deeper. If you choose to cut it keep the cut out piece of mdf for the back.
Building the Faux Fireplace Box
The piece that you cut out from the fireplace front becomes the back of the box. Here is an image to help orientate you.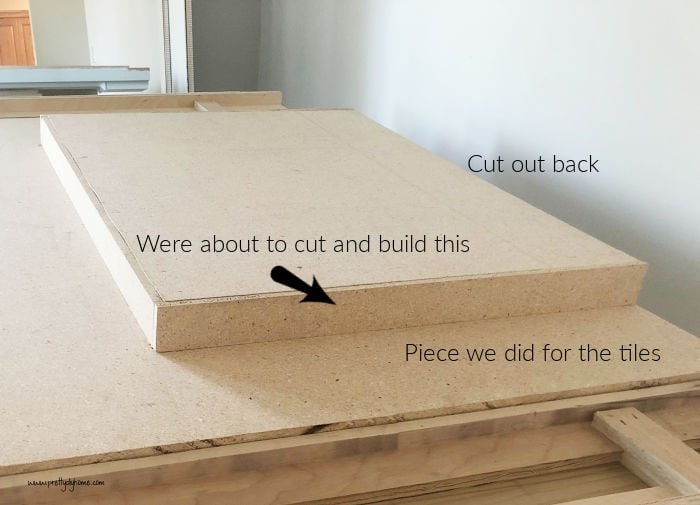 Next we need to cut three pieces of mdf for the two sides and the top of the faux firebox. We do not need a bottom as it fits against the base. Our opening is 2″ deep.
Note: When deciding the depth of your faux firebox, you need to be aware of the depth of your mantel. If you want a deeper firebox you can create it, but you may have to add a strip to the back of your mantel and camoflage the joint. I mention it just because I don't want you to be surprised by a problem at the final stage.
We cut the following 3 pieces of mdf
2 pieces – 2″ by 28 1/2″ for the two sides
1 piece – 2″ by 36″ for the top
Once cut, line them up with the back, glue and nail into place.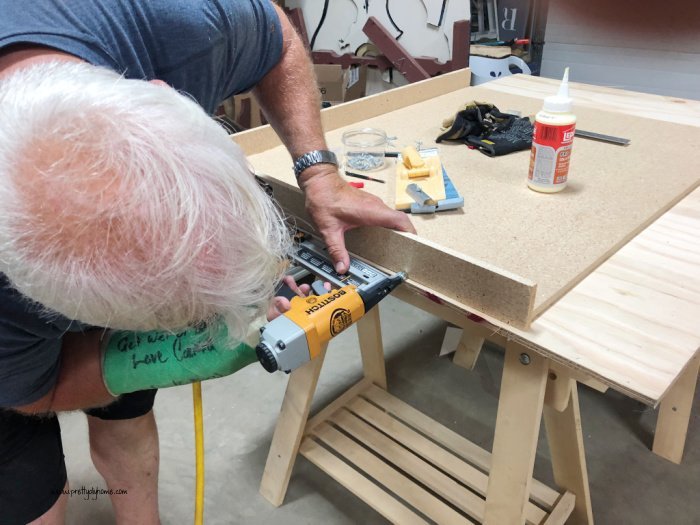 Heres the finished box.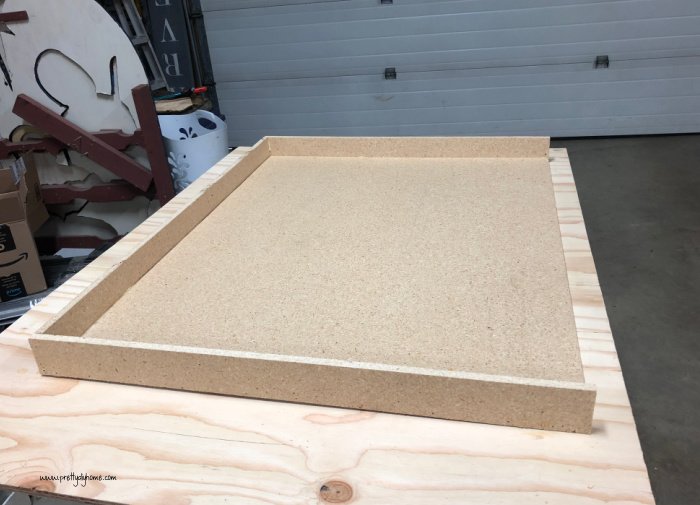 Assembling a Faux Fireplace
Now that we have the faux firebox, the front for the tile, and the surround with the mantel all done, we need to assemble everything before tiling.
The project can start to get heavy for us just two of us to move, so we moved the fireplace into the livingroom before assembling and starting to tile.
Next glue the front edge of the firebox to the wood front and nail in place. (my bad I have no image).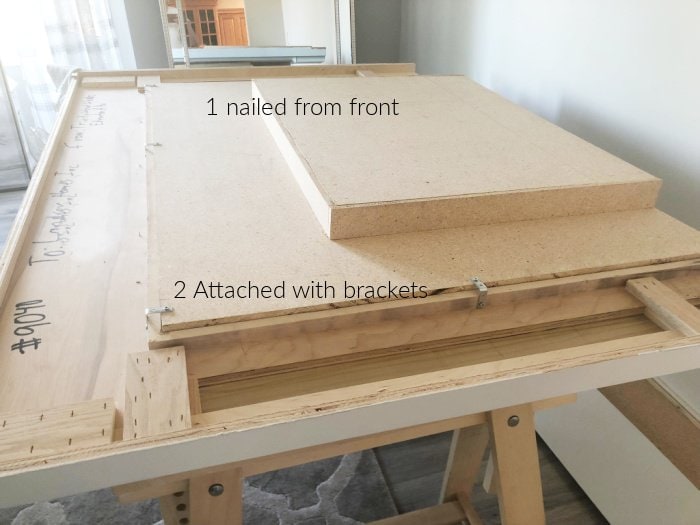 Once the fireplace box is attached to the front, lay the front with box attached to your fireplace surround. You can glue and nail it, but we found it easier to glue and use 7 L brackets to hold it in place.
Heres another angle of the brackets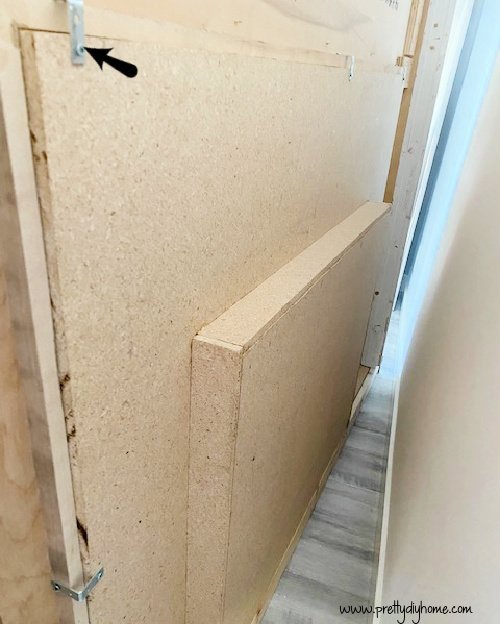 Tiling the Fake Fireplace Front
There are a few things to consider when purchasing tile for a fake fireplace. Can it be cut? Do you want to be cutting tile? What's the budget? What colour do you want? How much do you need for the surface of your fireplace. Do you want to tile the firebox center?
Before shopping we made the follow decisions.
We can cut the tile, the budget is $150 (Canadian), we want dark grey or black tiles not bigger than typical subway tiles, we need 15 – 20 square feet. We decided NOT to tile the firebox as I am still thinking about painting a fire image for the firebox area.
Starting at Home Depot and Lowes we looked at price and local availability, then made notes and went to see Habitat for Humanity. I freaked out when found enough matching penny tile in 12 by 12 sheets. We got them 25% of the original cost so $6 each at Habitat.
The great thing about this penny tile is it comes in 12 by 12 connected sheets so no individual tile setting, but we don't know how to cut or have the equipment to cut it. We decided to place the tile so that one edge would not be even.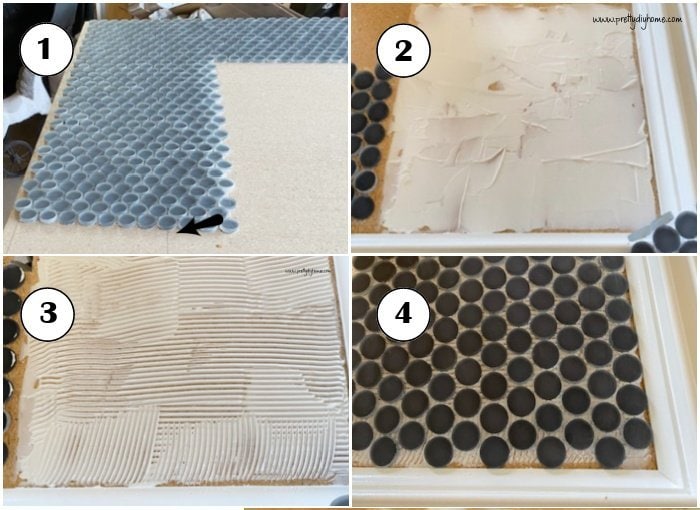 1. Lay your tiles out to decide on pattern and placement before adhering them. Take loads of pictures for reference and then put your tiles back.
2. Spread tile adhesive using a putty knife where you want you tile. Do it in 1 foot square or smaller sections. Spread the adhesive about 1/8″ thick, and don't fret about smooth, just stay within the tiling area.
3. Once the tile adhesive is spread out. Pass a notched trowel over the adhesive keeping it as flat as possible. The trowel will remove about half the adhesive.
4. If cutting, cut your tile to size, lay the tile onto the adhesive. The tile won't stick immediately so you can adjust it into place.
Start the next section by repeating the steps. You will see the tools Hubs used.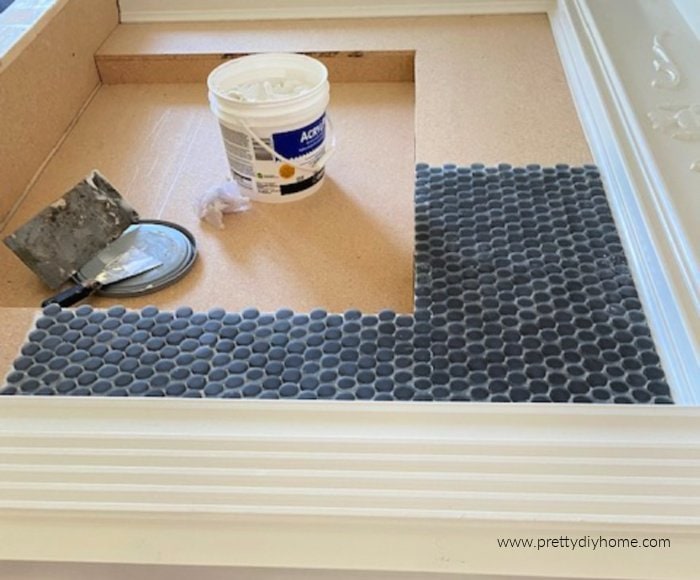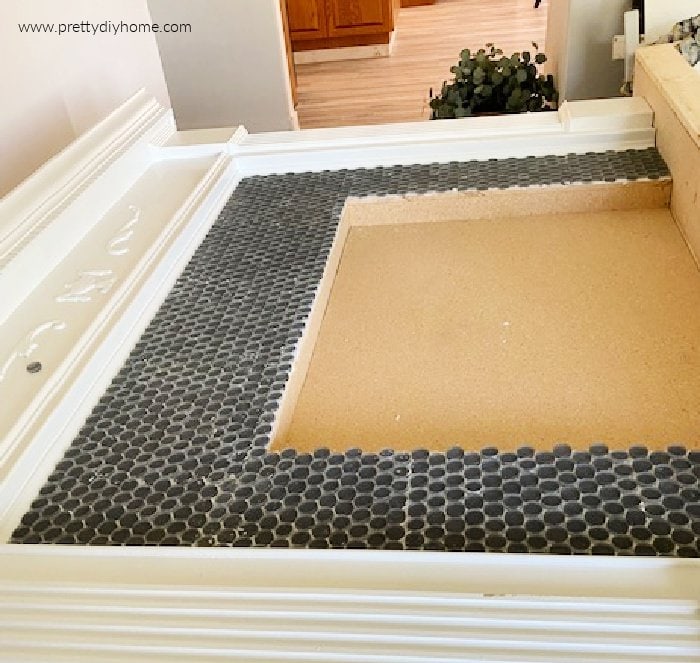 We learned that the staggered edges looked okay. We were able to save enough tiles to do the base, by cutting and fitting in sections of the 12 by 12 sheets.
Grouting Tile
We let the tile dry overnight before applying the grout. We thought about dark grey or black grout, but as the room itself is dark we opted for a white non sanded grout. I think black grout would be gorgeous on this type of tile.
The easiest grout to work with is pre mixed, so we suggest using pre mixed non sanded grout. Apply the grout into the voids between the tiles, for our penny tiles we used much more grout than you would for other styles of tile. The process is the same you just keep applying grout until the cracks are smooth.
Grout can dry quite quickly but it depends on the product and how moist it is. Work in small areas like you did the tile.
As you do each section once the grout is applied use a large damp sponge to wipe off the access grout leaving the tile exposed. Repeat until is cleaned off. Hubs has a handled sponge as he has done a few tiling projects. You can use a really large sponge if you have one on hand.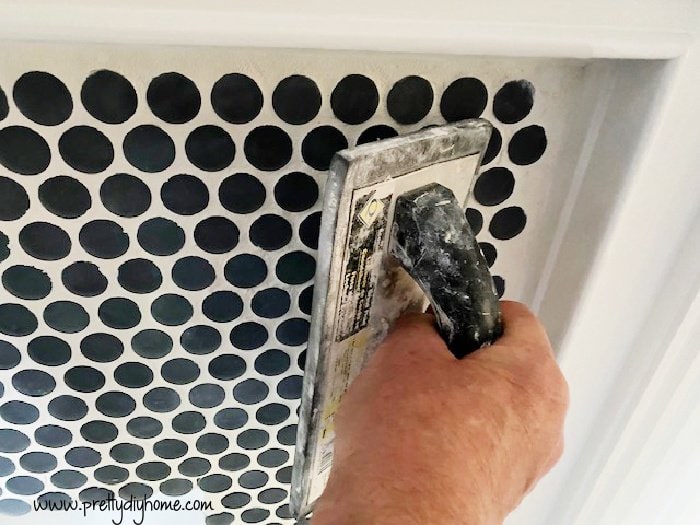 Once Hubs removed all the grout and made it smooth, I went with a damp rag and spend some time wiping each penny tile making sure it was cleaned right off and perfectly round. It took two hours for the penny tiles, which was a labour of love as I adore them. For other tiles you may be able to skip this step.
Final Fake Fireplace Finishing
Our fireplace surround came with glued on scroll work that was covered in glue and paint blobs, we took them off, sanded everything smooth with 180 grit sandpaper.
We painted the firebox and the outer edge of the base with one coat of primer and one coat of paint white latex. We used Sherwin Williams Extra White (1/4 gallon), and 1 cup of Binz 123 Primer.
The remaining already painted area we sanded to scruff up the paint with 120 grit paper and then gave it one coat of Extra White.
To fill the firebox I chose to use flameless candles and mini lights. For now we kept the firebox white, we may update it with shiplap or a mirror, or painting a fire in it, or? As I was so undecided I chose to leave it plain and just sit with it for awhile.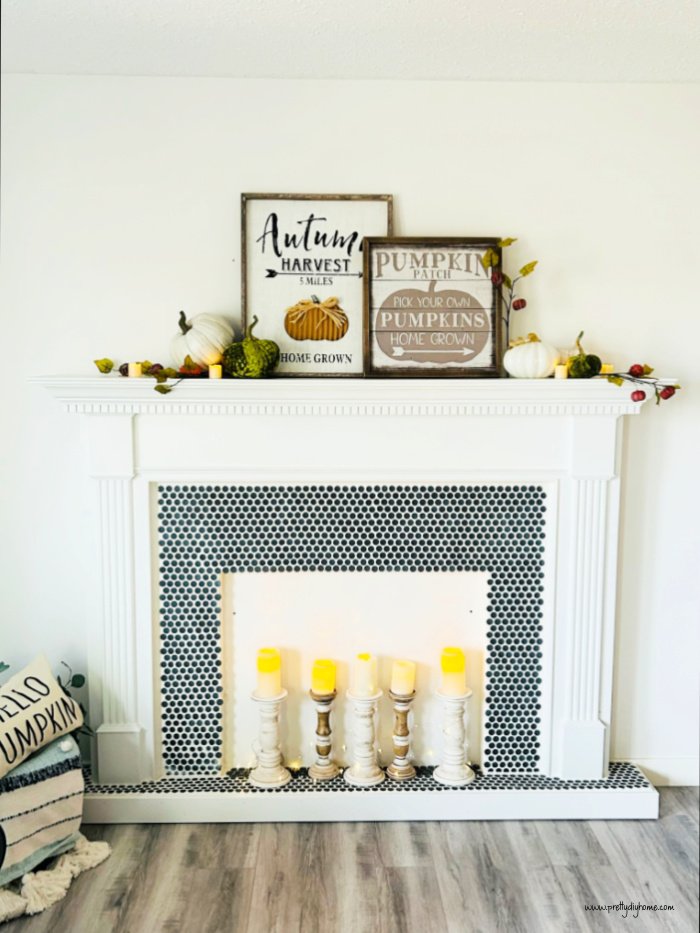 Fireplace Decor Ideas
As this fireplace is brand new I am adding some fireplace decor posts I created with our last very similar fireplace. I am certain it will make you understand why a fake fireplace was a need more than a want.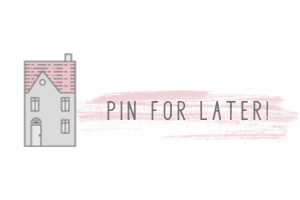 Other Fireplace Related Ideas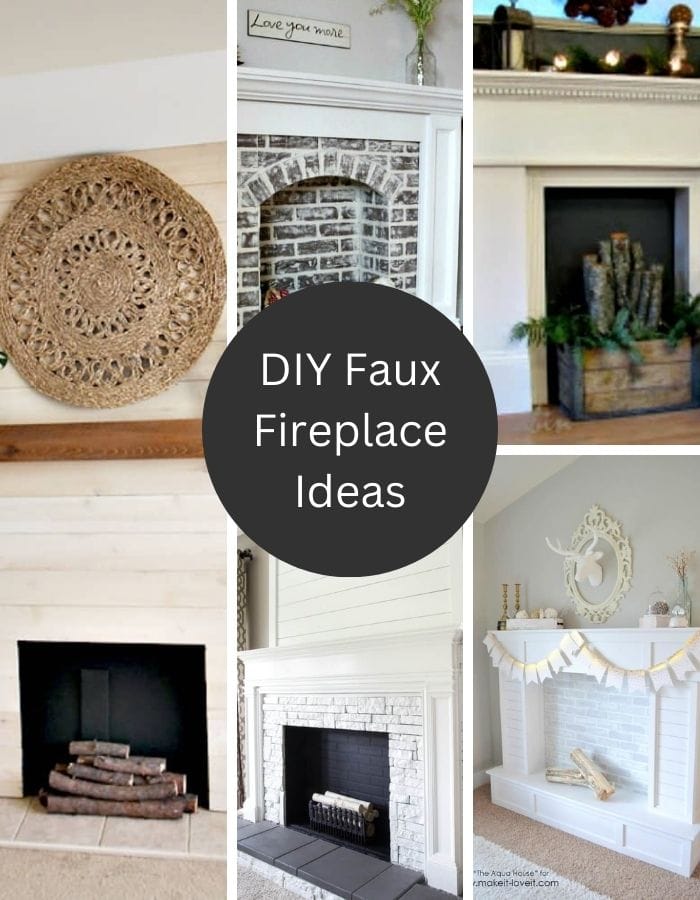 DIY Faux Fireplace Ideas
Here is a selection of other fake fireplace DIYs I collected. So many different ways to have a mantel and fireplace, with ideas for filling the fake firebox as well.
Neutral Farmhouse Christmas Mantel
This is the fireplace I miss from our earlier home. I hope you see the similarities. This fireplace had an awkward alcove and a very large light fixture that I had to work around. But I love how it looked ever holidays