DIY Halloween Wreath an easy Dollar Store Craft
A DIY Halloween Wreath that Lights Up
This DIY Halloween wreath goes together really quickly and cost me $4, which is perfect as my Halloween budget is basically non existent. I saw this colourful stick on the wall witch ornament at the dollar store and thought it was the perfect size to add to a wreath. As luck would have it I found a little Halloween basket to go with it. I took the lights I had used on my Fall mantel, and moved them to the wreath.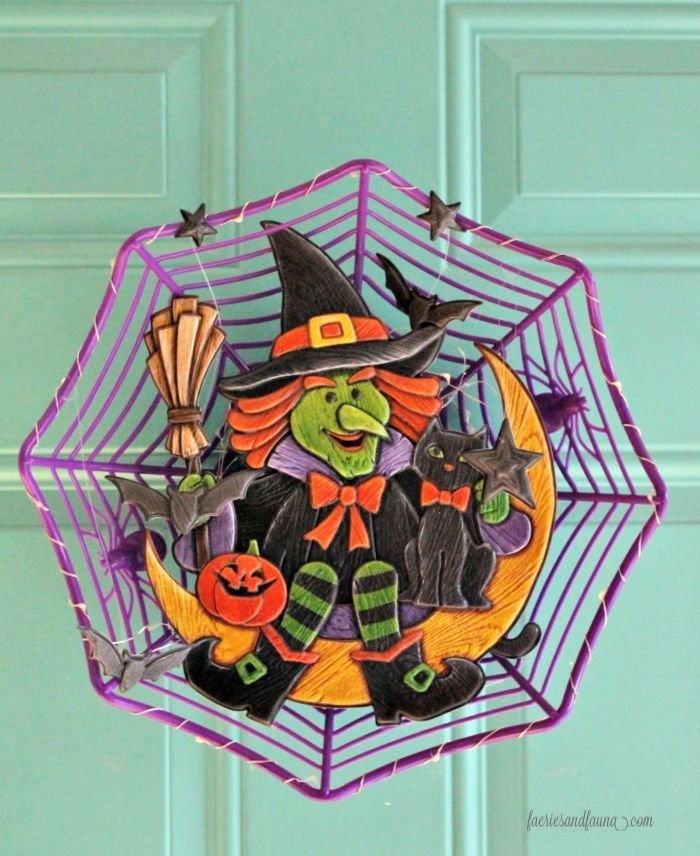 I am not sure if the batteries will work in cold weather, so I won't put any batteries into the battery pack until Halloween night. It should be super cute flashing on the front door for the Trick and Treaters.
Dollar Store Halloween Wreath Tutorial
To make the wreath you need a large centerpiece that is Halloween themed and something round for a wreath form. Some sort of lights, hot glue and wire.
Begin by adding the lights to the wreath, just wrapping them around the outside. Attach the battery pack off center on the wreath form and wire it in place.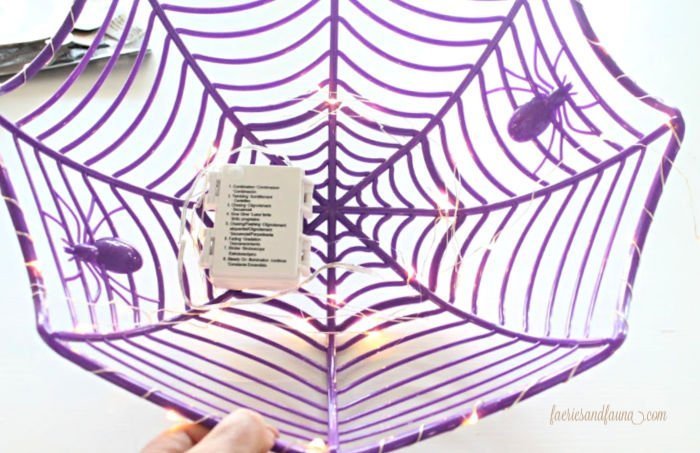 Placing the battery pack to the side a little bit makes the switch more accessible, but keeps the pack hid behind the center ornament. Place the central ornament into the wreath, and attach it to wreath backdrop with hot glue. If you find your central piece is too small use wire to attach it to the wreath form.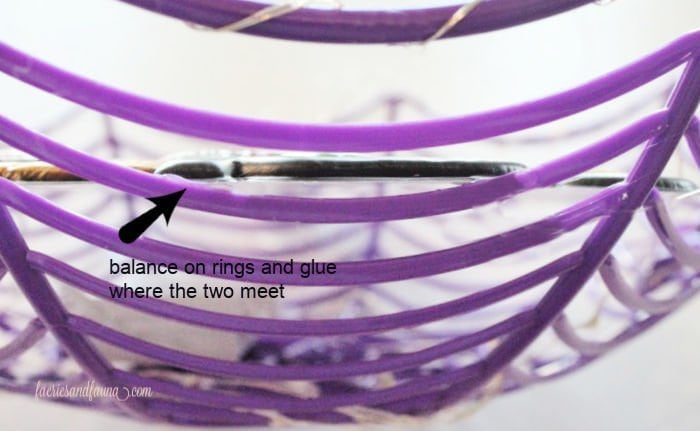 For my wreath I was able to fit the witch between the slats of the basket. Once the feet were fit into the slat they were attached with hot glue.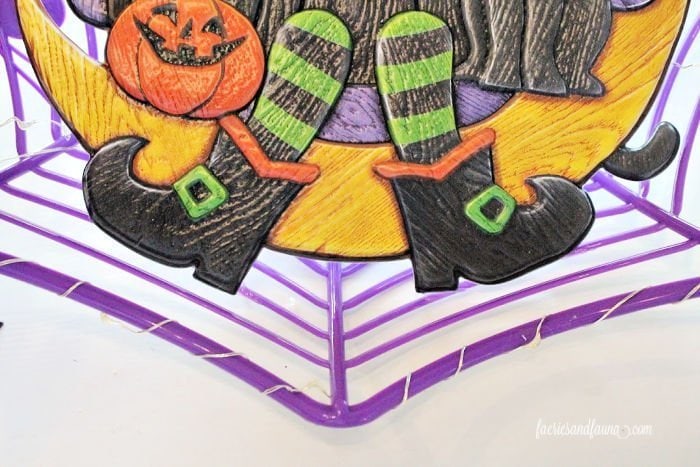 Let the hot glue harden.
My dollar store ornament had several little stars and bats as accessories to the witch. I strung them from the wreath form with fishing wire letting them dangle in front.
Like this post? Please pin it for later!
We are very fortunate to get up to 200 trick and treaters every Halloween. Our neighbourhood has a large well known Halloween house the kids love. Unfortunately it is on the other side of the street. Lots of the little munchkins don't cross to our side of the street. Along with my other Halloween decorations I am hopeful this little sparkling wreath encourages more of the little guys to knock on our door.