DIY Painted Coffee Table to add a Pop of Colour
An Inexpensive Table gets a Dramatic Makeover
Our furniture is pretty traditional with dark brown wood coffee tables etc. Personally, I love the look of whitewashed furniture, but our furniture is in pretty good shape so there is no need to refinish it. Once the finish wears I may change it, but for now, it's staying as is.
So when we won this little table at the auction I had to think about what kind of finish I wanted. All white would be gorgeous but it wouldn't match the other furniture, so I did the next best thing and used it to add a pop of colour.
s
This is not an old or expensive piece, it came with a Made in Taiwan label, but I think it looks great. The first step was to dismantle the pieces. The table top came off with four bolts and even better the little medallions pulled off using first a flat paint scraper and then some needle nose pliers.
Refinishing the Coffee Table
The top was sanded very lightly to remove the shine. Then I wiped off the dust and put on only one coat of Antique Polyshades. Let dry thoroughly.
x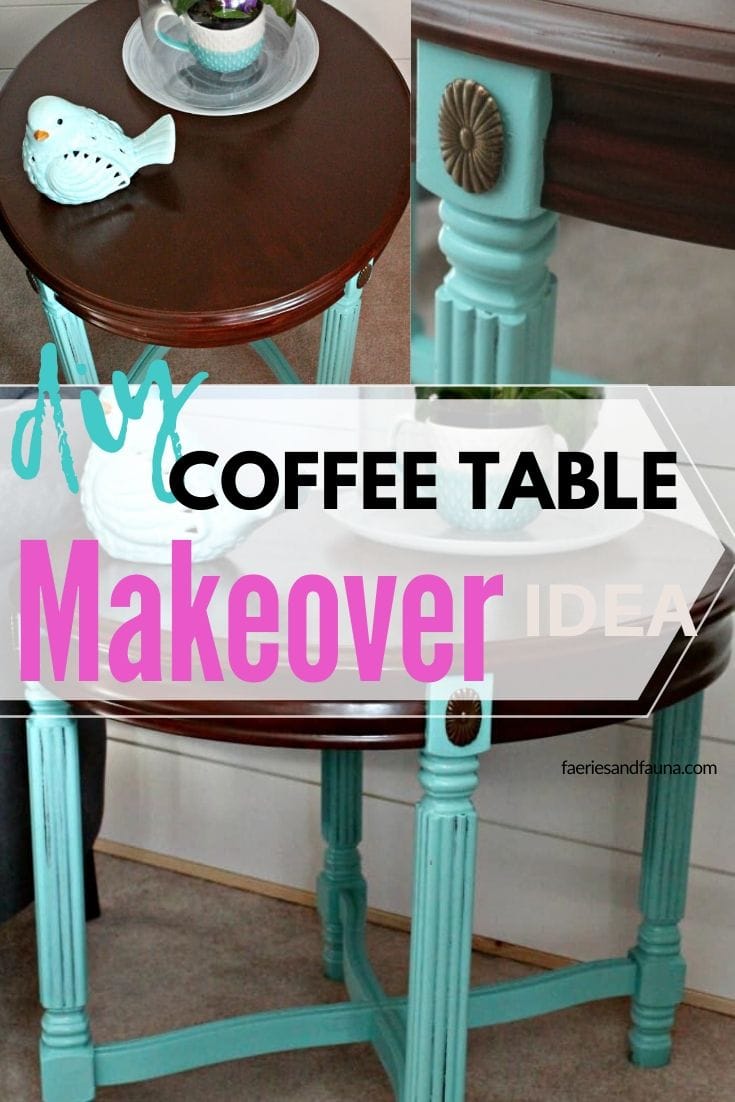 k
To refinish the legs I purchased a turquoise paint sample size at Lowes that I found too dark, so I mixed it with some white latex to get this softer shade of turquoise.
It took four coats to cover the legs. The first coat was the heaviest, I painted the legs keeping the paint out of the grooves of the legs. Let dry.
The next three coats were dry brushed on adding paint so that portions of the original brown was still showing.
m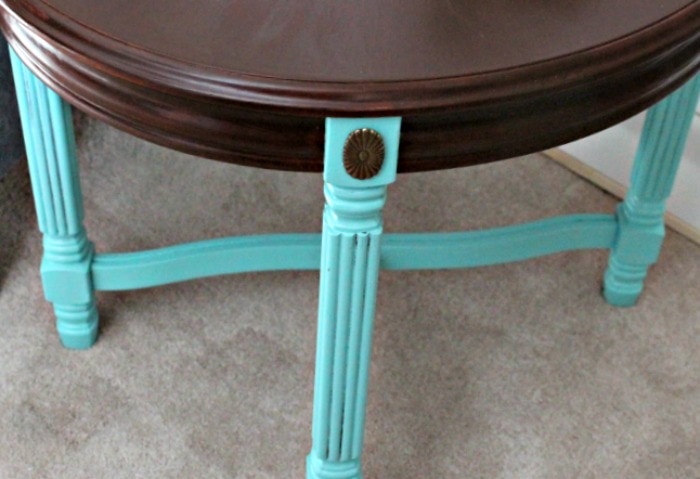 g
Sand the legs very lightly with 220 grit sandpaper until it is smooth. Then apply one coat of polyurethane.
As I was able to dismantle the table it was very simple to refinish, no cutting or taping required. Once all the portions were refinished I simply reassembled the table and readded the medallions.
h
d
This coffee table was a really simple and easy makeover. I have not quite decided if the table is going to be in the living room between the two chairs or if I am going to use it in the bedroom as a night table.


q
I like the contrast between the light aqua and the dark top. Please let me know what you think about the colour. I would love to hear whether you like it, or not.
Enjoy your day!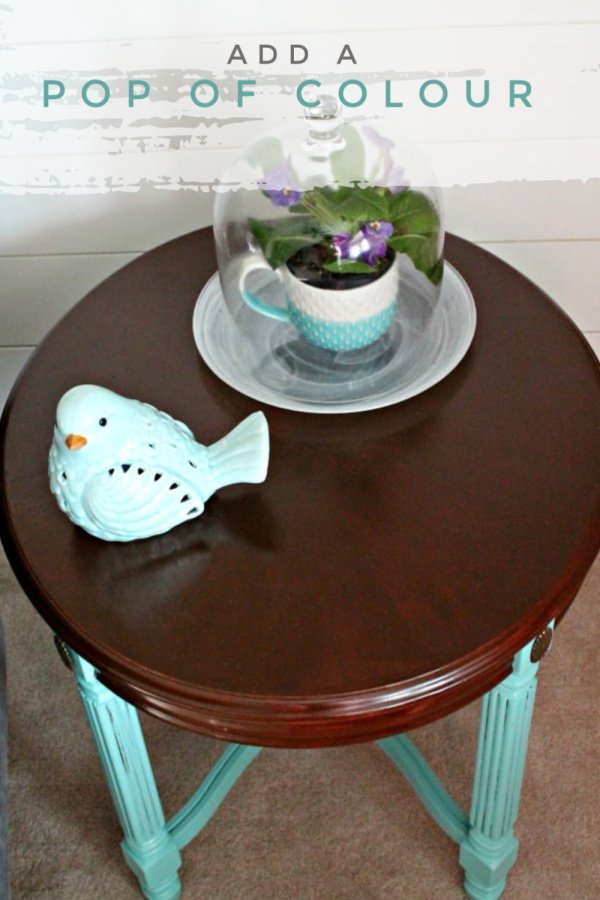 Related Posts