A Dozen Elegant Fall Decor Ideas with Tutorials
Elegant Fall Decor Ideas
What struck me most putting this post together is the immense amount of talent and caring that surrounds us. The care and thoughtfulness these women put into their fall decor is so inspiring to me. These fall home decor ideas are spectacular and each one comes with a tutorial to not only inspire but teach. I am certain you will enjoy the read.
z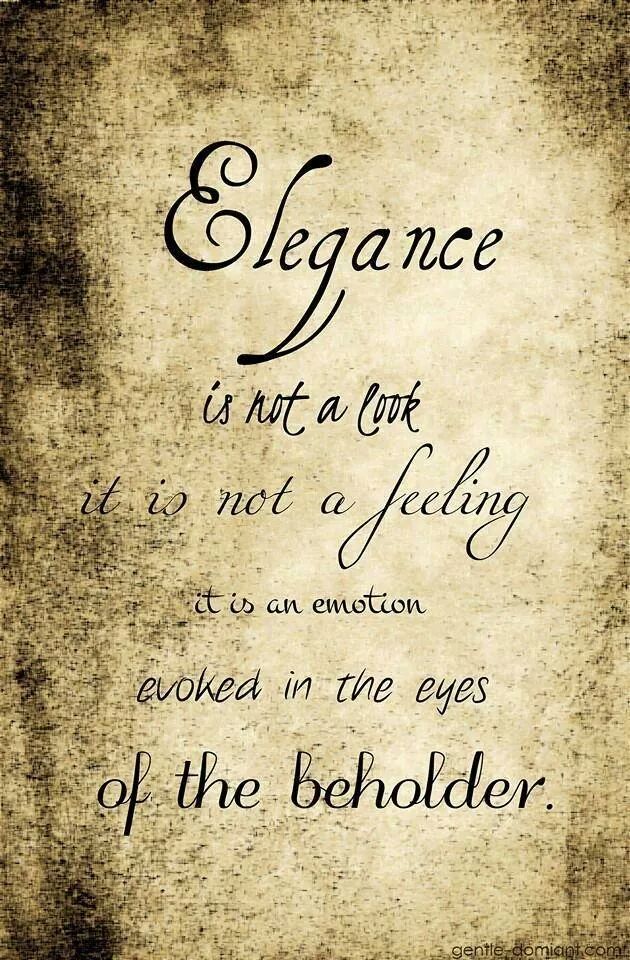 Source – Ana Rosa on Tumbler
Elegance at the Front Door
This beautiful wreath from Common Ground sets the stage for an elegant fall theme. The colours are seasonal but not garish, symmetrical without looking systematic. The wreath is sumptuous yet understated because of her perfect colour choices.
s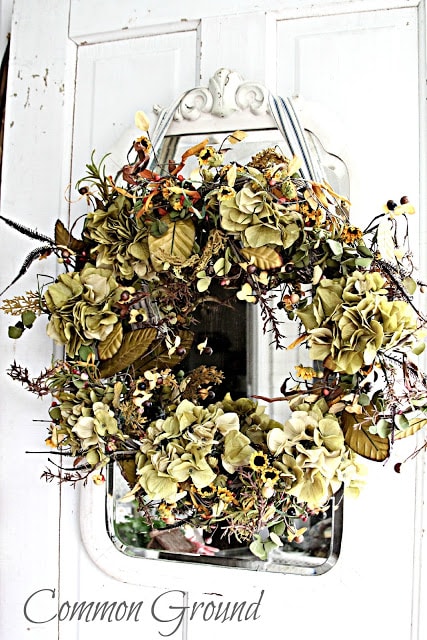 Hydrangea Wreath – Common Ground
Elegant Lanterns
These elegant lanterns are very easy to make. They start with higher quality florals and the posts shows a step by step tutorial on how to decorate lanterns. The subdued colours make them elegant along with the large scale of the lanterns themselves.
c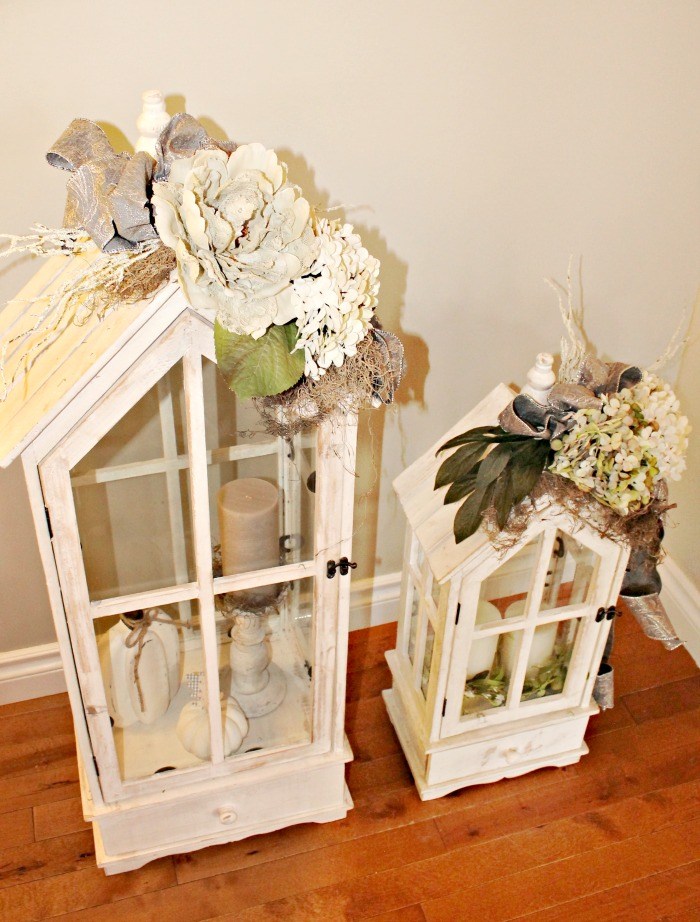 Elegant White Lanterns – Faeries and Fauna
Elegant Pumpkins
The variety of elegant pumpkins available on the internet is so impressive. There are literally thousands of beautiful examples. I chose a few of my very favourites to share with you, these particular pumpkins attracted me with their soft femininity.
f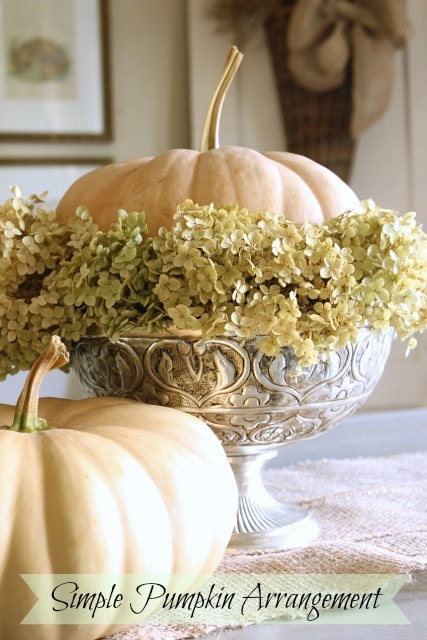 Easy Pumpkin Arrangement – Daisy Mae Belle
Unfortunately, there is no tutorial included in this post from French Kissed, but the elegant fall pumpkin is so impressive I had to include it. The full post has several pictures and each one is breathtaking. Pop over and enjoy! You may have enough photos graph to replicate the arrangement.
s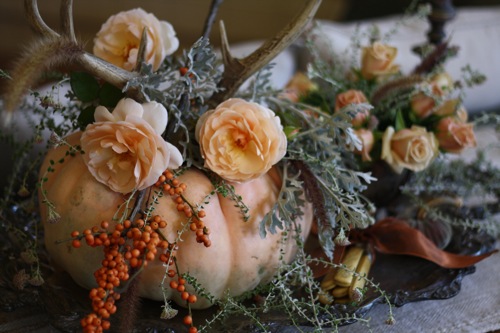 Blushing Antler Pumpkin – French Kissed
Succulents seem to be everywhere so why not included on a pumpkin. The greens are so fresh and pretty. I love the addition of the moss and how she built up the arrangement in layers. It's both elegant and interesting to look at. It makes me feel like a fairy could pop out at any time.
g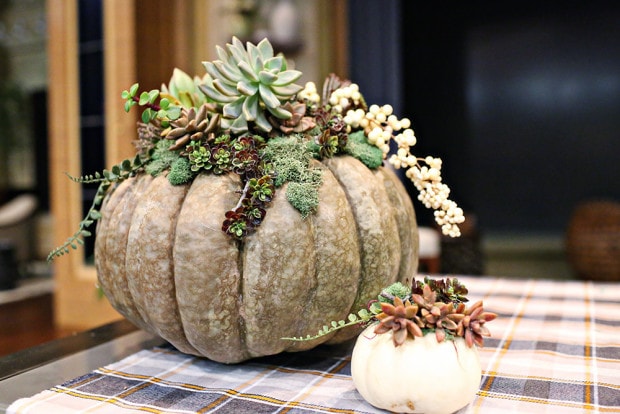 Succulent Pumpkin Planter – East Coast Creative
These sea lavender pumpkins are so feminine, dyed into soft colours and grouped together. This blog inspires me to a whole new level of soft feminine decor.
l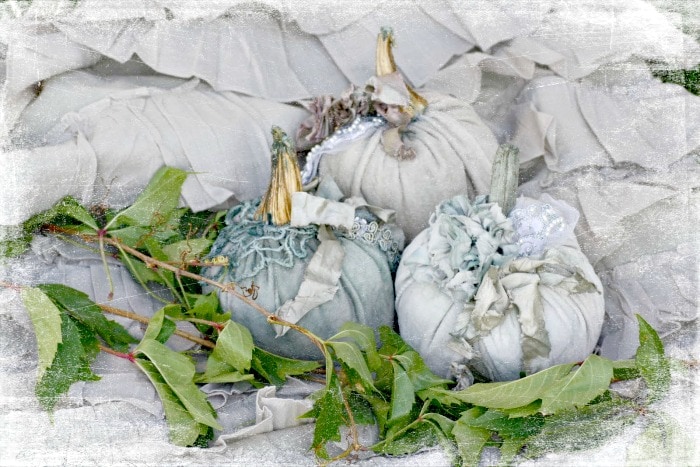 Sea Lavendar Pumpkin – Ozmaofodds
g
Blush pink, gold glitter and hydrangeas, you all know how I am drawn by this colour combination. This display is so easy to create and put together, yet is elegant enough to be a magazine feature.
g
Pumpkin and Flower Centerpiece -Such Pretty Things
Fall Dough Bowls
What fall decor post can be complete without a dough bowl arrangement. Dough bowls are very trendy and understandably so. They are antique, farmhouse and speak of a simpler time. This arrangement using soft colours is simple to create and the post includes step by step directions. I can just imagine this in the middle of a farmhouse tables with the scent of fresh herbs coming from it.
z
Neutral Dough Bowl – Plum Pretty Decor
Fall Mantel
Doreen from Hymns and Verses gathered from autumns bounty to create this spell bounding mantel. This simplistically elegant mantel causes me to be calm and reflective. Doesn't it make you want to go for a fall walk outdoors?
f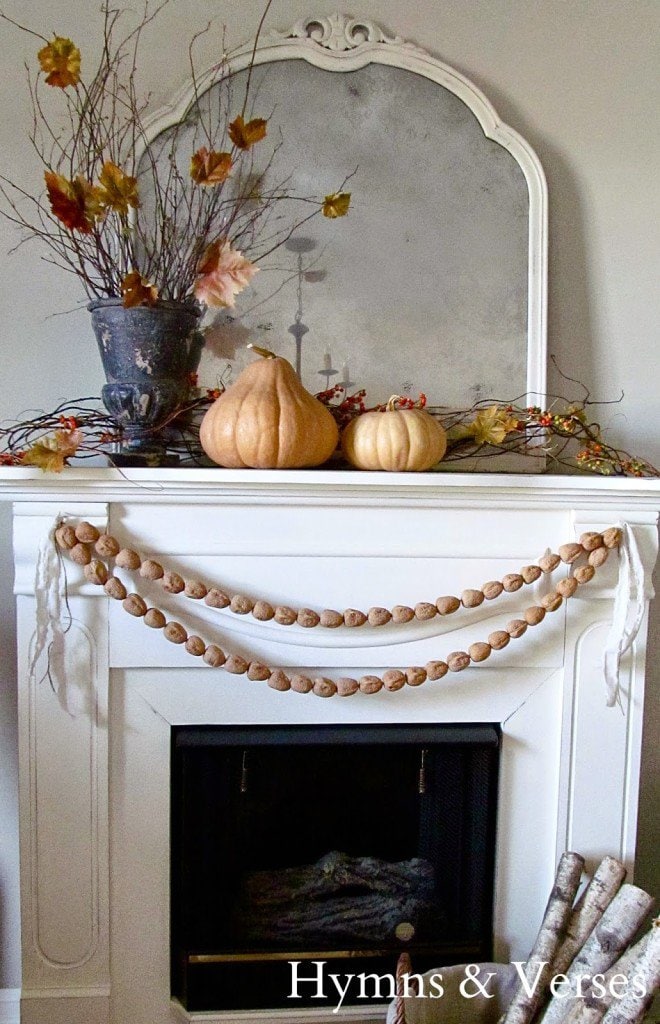 Walnut Swag for Fall Mantel – Hymns and Verses
Tablescapes
Like fall pumpkins, fall tablescapes are everywhere online. There are beautiful examples in all colours and styles. This particular tablescape strikes me as elegant not only because of its opulence but because of the traditional startling white china backdrop. The classic nature of white and gold in this tablescape is gorgeous.
How to Set an Elegant Table – Setting for Four
Elegant Fall Cake
I chose to finish this roundup with a fall dessert. A good cup of coffee and a piece of this cake is the fitting close to any fall day don't you think. This tutorial is easy to follow and the final result is amazing. This cake is elegant because of the contrast between the elaborate leaf top and quietness of the rustic hand iced cake. I think its beautifully done.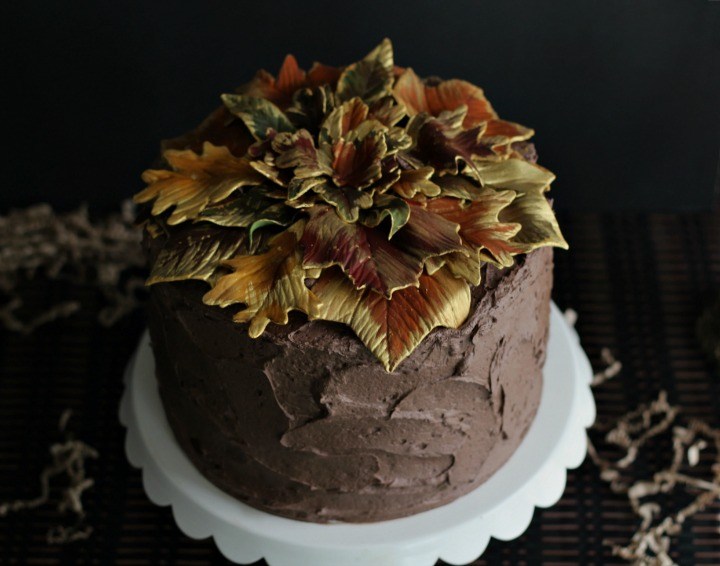 Gilded Leaf Cake by I Scream for Buttercream
This post began with a definition of elegance as an emotion invoked in the beholder.
Did you feel an emotion looking at these photos?
If you like these ideas please share them.. Let me know your thoughts and comments.