Easy Dollar Store Christmas Ornaments
Wood Christmas Ornament Craft from the Dollar Store
These DIY dollar store Christmas ornaments are the result of an hour of determination to find something inexpensive to make for our Christmas tree. Unlike so many bloggers this is a challenge for me. The only way I ever find anything to make is to go in with a plan. This time I wanted to find something to use as precut wood ornaments. The challenge is to find something big enough as so often the stuff from the dollar store is undersized. There weren't any good blank wood templates or Christmas tree wood ornaments that I could update, but then I saw these really small Christmas wall plaques.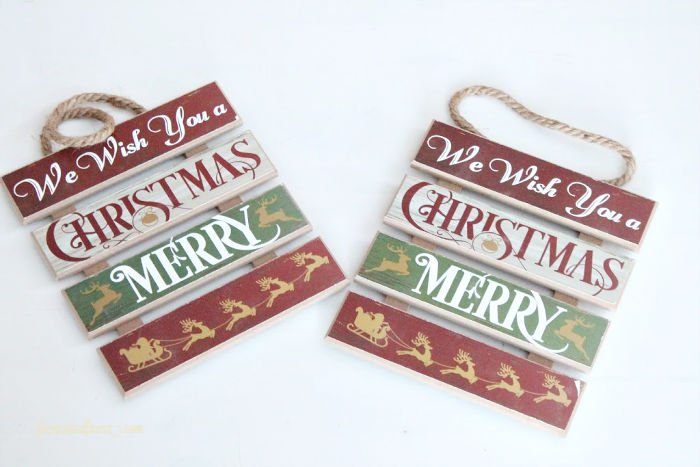 Did you notice the error?
They have the words Merry and Christmas backwards. I chuckled,checked to see how they were put together and bought two. The little plaques are put together with tiny nails and probably some glue.
The fronts aren't papered but glued on printed paper. You could easily cover it with printed card stock, or paint and write your own wording but I liked the saying on the front so this time I could take the easiest route. I just love that these end up being 8 inches side by just a bit more than an inch high. I saw several different word signs at the gift shops this year. They were between $7 and $12 each. These ones cost me $6 for 8 of them, and took about 45 minutes to make all 8 of them, including the dreaded cleanup.
Supplies
Besides the dollar store plaque, I used a screw driver, sander, hot glue gun and twine.
How to Make the DIY Christmas Ornaments
Using a small screw driver gently pry the back off of the plaque, releasing the four cross pieces.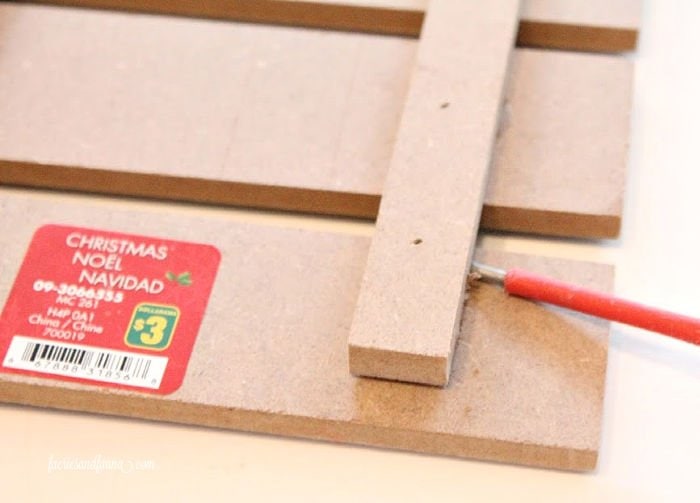 The back piece was very easy to take off but there was small spots adhered with glue. If you find some remove with sandpaper. I used a mouse sander to quickly remove the rough spots.
To make the ornaments as symmetric as possible, cut twine to the same length, my twine is cut to 8 inches.
Next measure two inches from each end and mark with a pencil.
Apply hot glue, making sure the glue goes right to the edge. This will help the ornaments to hang straight.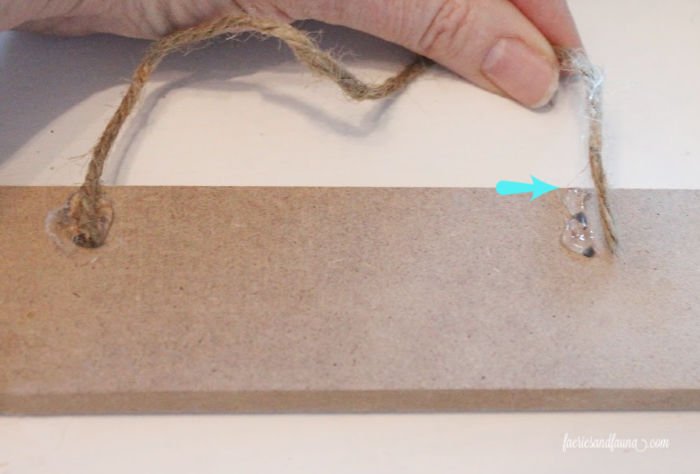 Let the glue cool, and hang on the tree. Because these ornaments form a sentence I began at the top of the tree with "We Wish You a", and then "Merry' and finally "Christmas".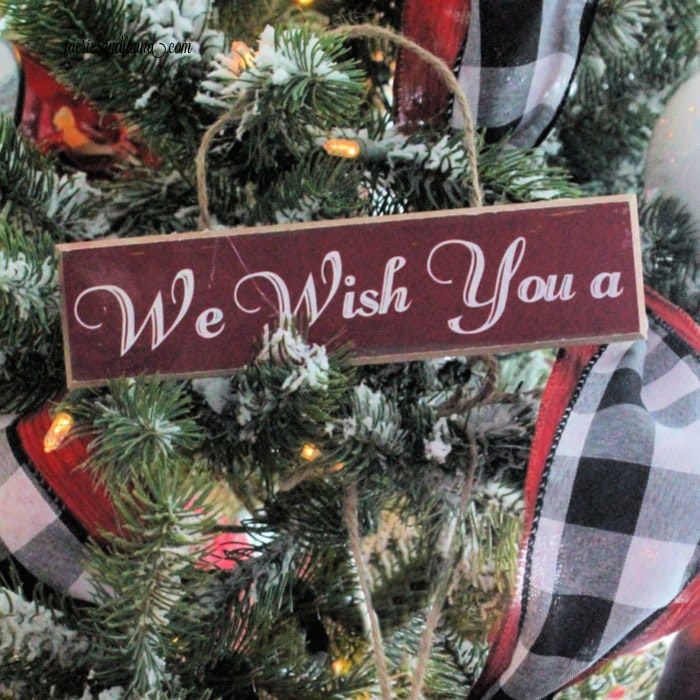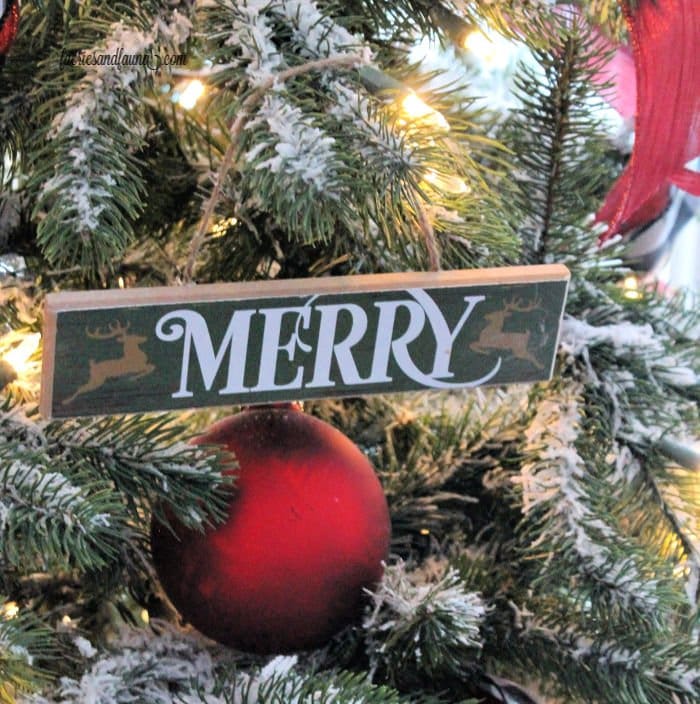 Like this idea? Pin it for Later.