Easy Wood Block Signs for Fall and Halloween
Easy Wood Shelf Sitter Signs for Fall and Halloween
Today's post has me excited as its a Farmhouse Hens post. The Farmhouse Hens gather once a month and we create something based on a topic. This month out theme is paper, you will find the other Hens paper posts at the end of mine.
Wood block signs are such an inexpensive and fun way to add a personal touch to your home decor. I have been making them since before Pinterest began and now there are so many wonderful examples online and at the price we can have as many as we like. I wish I could say that about rugs and linens.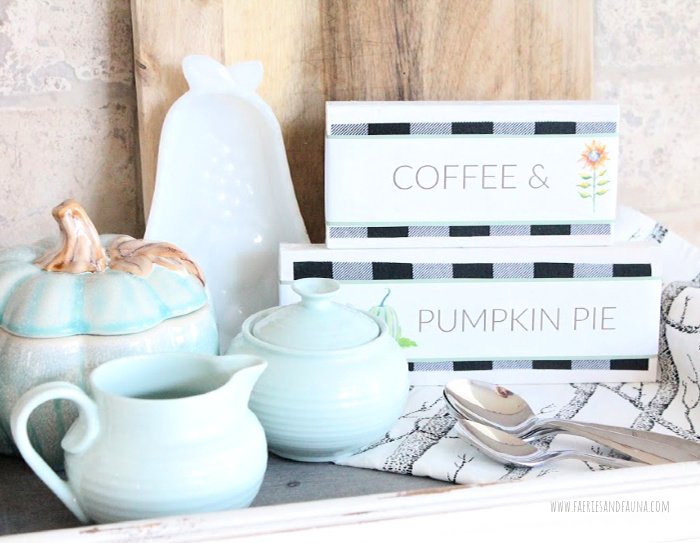 Wood block signs are such an easy way to personalize mass produced items. It is fantastic when we can create something unique all our own, but I can't always find the time. Fortunately this little wood block craft project takes less than half an hour and you can pop them into a vignette of existing Fall decor or Halloween decor for a personal touch.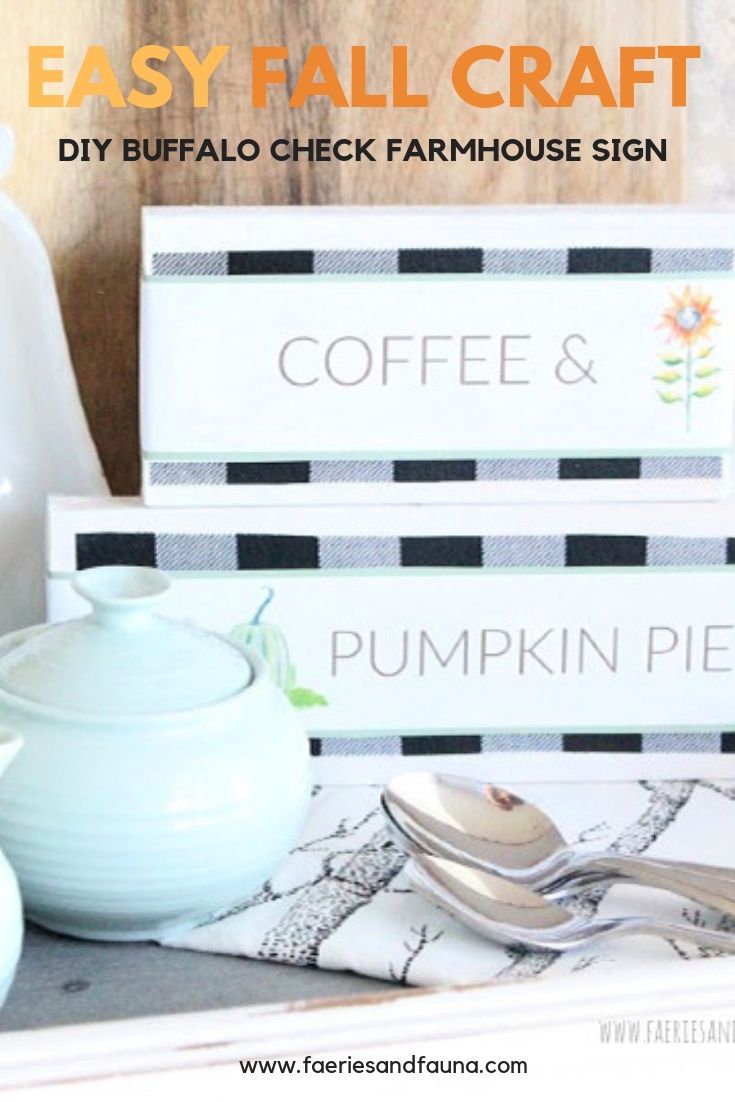 The coffee and pumpkin pie setting works very well for the Fall kitchen or a Fall coffee bar. These little DIY Fall wood signs are snuggled into a small tray with some coffee goodies.
Wood Block Crafts Supplies
2 small pieces of scrap lumber 7″ and 9″ long. You can use 1 by 4, 2 by 4 or 1 by 6 inch lumber. Whatever you have, these ones are done with 1 by 4″ lumber
120 grit sandpaper
White paint
Mod podge, small paint brush
Scrap pieces of neutral fabric. I used buffalo check.
Free printables, transparent tape.
Prepare the Wood Block
Cut two pieces of wood, one 7″ and one 9″ long.
Sand well with 120 grit sandpaper, especially on the ends.
Paint white with whatever kind of white paint you have. Paint two coats, letting the paint dry well after each coat.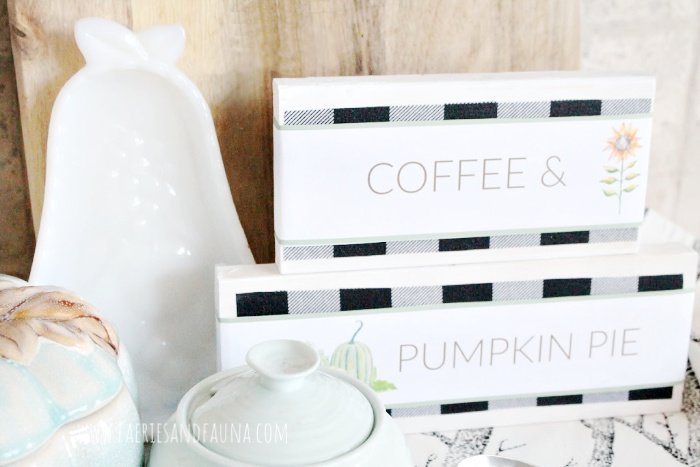 Add the Buffalo Check Fabric
The buffalo check fabric is framed by a little strip of white from the wood block on all sides. Cut two pieces of fabric, one 6 1/2 ' by 2 3/4 ' and the longer one 8 1/2 by 2 3/4.
As my fabric is buffalo check I made sure that the fabric was cut so that I had matching ends. I then trimmed off the end pieces to make it fit properly onto the block.
After you cut the fabric, place it on top of the wood blocks to make sure there is a little bit of white framing the fabric.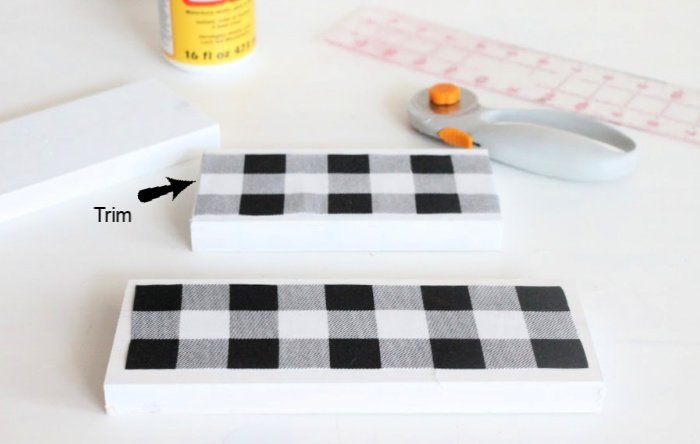 Using a small paint brush apply a layer of clear mod podge to the front of the block. Cover with the black and white buffalo check. Paint a second layer of mod podge over the fabric and let dry. Repeat for the second wood block sign.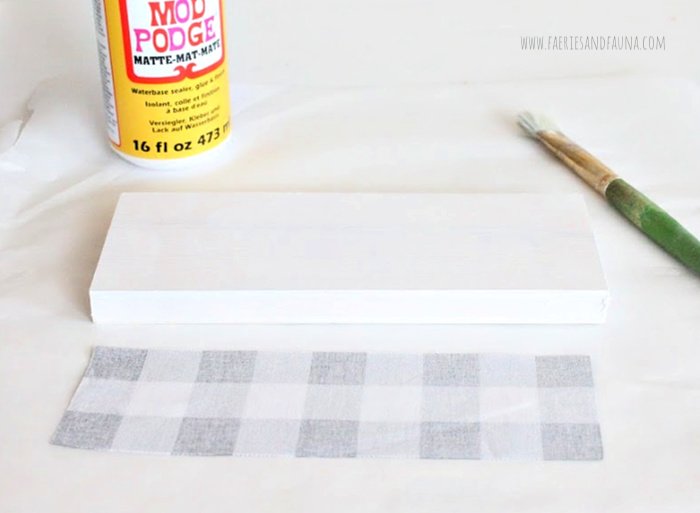 Add the Wording
Print out which ever free printable you like, Coffee & Pumpkin Pie, Hocus Pocus, or Hiss and Scratch.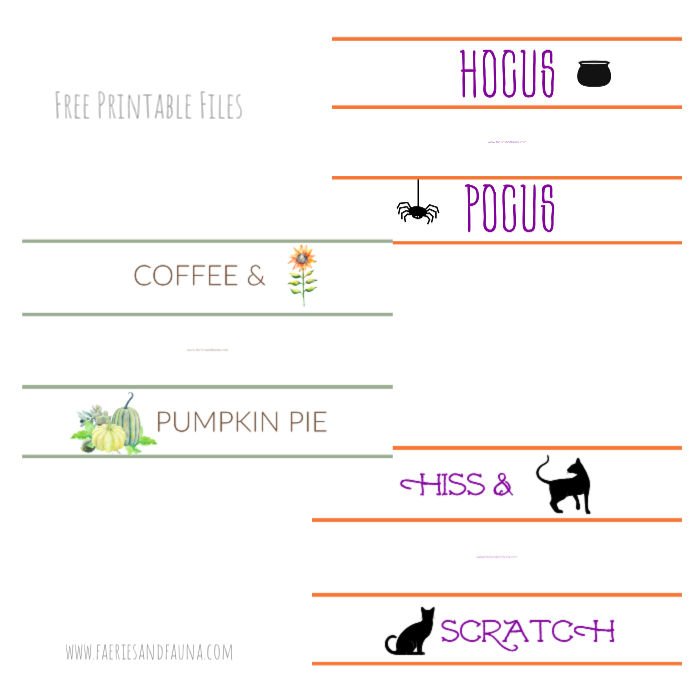 A little bit about Hiss and Scratch, last year I hired an artist to create a Halloween poster for a imaginary place called the Hiss and Scratch Inn. The Hiss and Scratch Inn has two mascot black cats and you guessed it, one is named Hiss the other Scratch. It is my personal favorite for Halloween, but I added a Hocus Pocus printable as an alternative for you.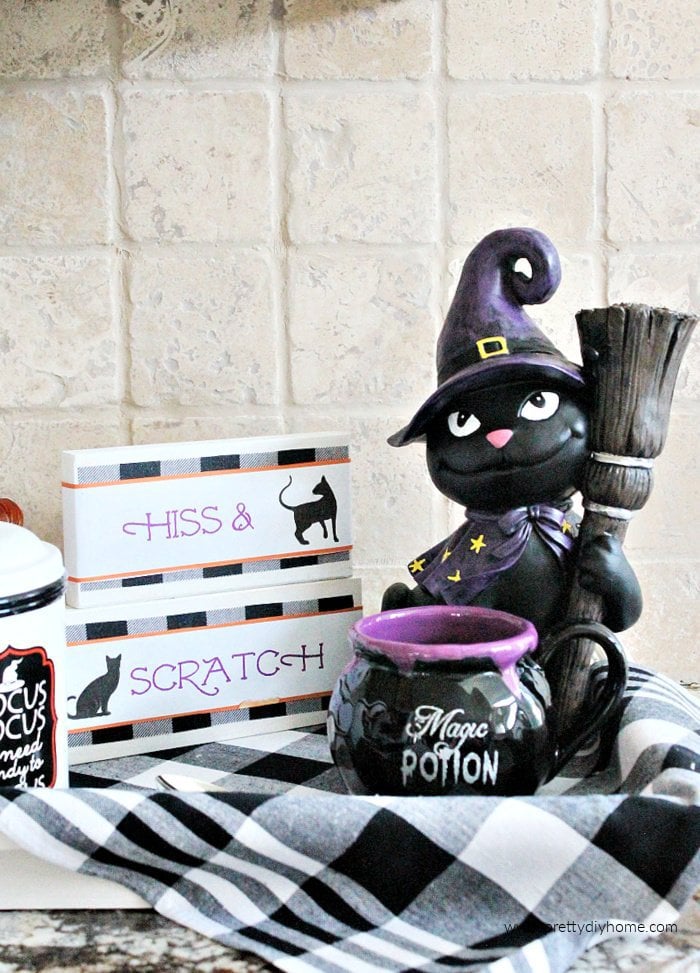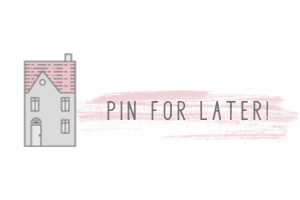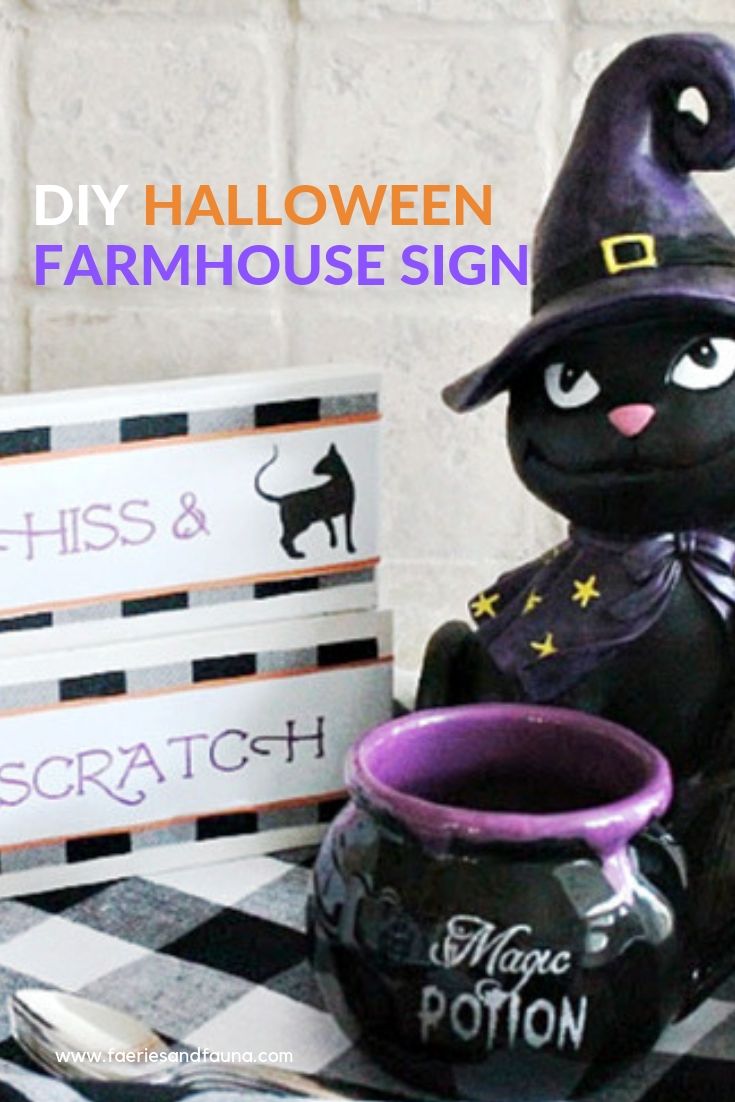 To attach the wording, simply cut outside the border lines, center the printable over the wood block. Fold the sides of the paper around the side of the block and tape in place using transparent tape.
Enjoy what my friends have created on our paper theme.
---
---

Leanna at FaeriesandFauna! Blog / Facebook / Instagram / Pinterest / Twitter
---

Tarah at Grandma's House DIY! Blog / Facebook / Instagram / Pinterest / Twitter
---
Chas at Chas' Crazy Creations! Blog / Facebook, Pinterest, Twitter, Instagram, Linkedin, YouTube
---
Michelle at Our Crafty Mom! Blog / Facebook / Instagram / Pinterest / Twitter
---