Elegant Gift Wrapping for Christmas
Gorgeous Gift Wrapping with Satin Ribbon
For as long as I can remember I have tied my own ribbons, at least since Costco came out with gorgeous rolls of wired ribbon at the right price.  My usual method is tying a pretty large bow then adding some sort of inexpensive embellishments such as salt dough star, a sprig of berries or 3D stickers.  This year I am adding a more adult gift wrapping style to the mix.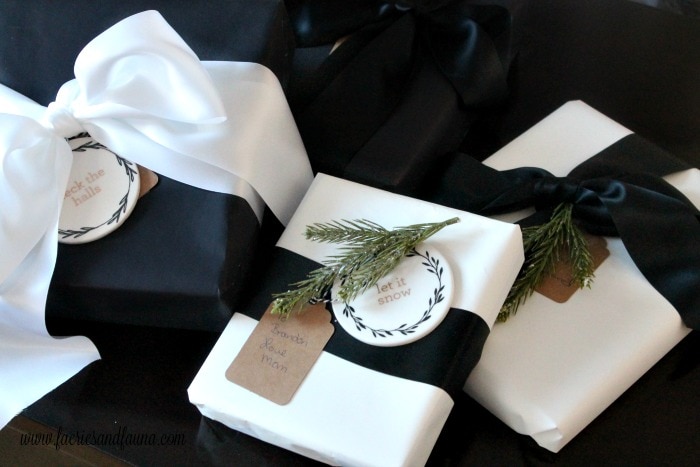 The funny thing is that right after the Christmas gifts are unwrapped, my adult children start gathering the paper into bags for me, and take the time to set aside the boxes and save the embellishments.  They know their Mom well.
I love presents, both giving them and receiving them, I get so excited about all the ribbons, the big surprises, and the reactions.  I love all kinds of different gift wrapping so I am over the top excited about today's blog hop about Christmas Wrapping.
Welcome to Day 9 of the Fourth Annual 12 Days of Christmas Series!
We have teamed up with 50 plus bloggers to bring you a oodles of DIY Ideas and Recipes to make your holiday season merrier. There are 12 different posts in the series and we have spread them out over a four week period with three posts per week. Now is the time to subscribe!
GO HERE for the complete list of Dates and Topics plus a collection of most popular holiday ideas including ornaments, games, recipes and more from all 50 plus talented bloggers!
On the first Day, we designed  Wreaths
On the Second Day, we made  DIY Christmas Gifts
On the Third Day, we created Christmas Countdown Calendars
On the Fourth Day, we put together Christmas Crafts for Kids
On the Fifth Day, cooked Party Food
On the Sixth Day, we did craft DIY Christmas Ornaments
On the Seventh day, we shared  Holiday Decor Ideas
On the Eighth day, we made Christmas in a Jar Ideas
It's Day 9 and we are sharing Pretty Gift Wrapping Ideas!
---
Over the last year or so I have seen numerous posts with absolutely gorgeous packages and one style really stood out to me.  I had to think about how to do it because it looks so simple, and then the light bulb went off.  The difference is the ribbon, the gorgeous packages have real fabric satin ribbon, and not gift ribbon.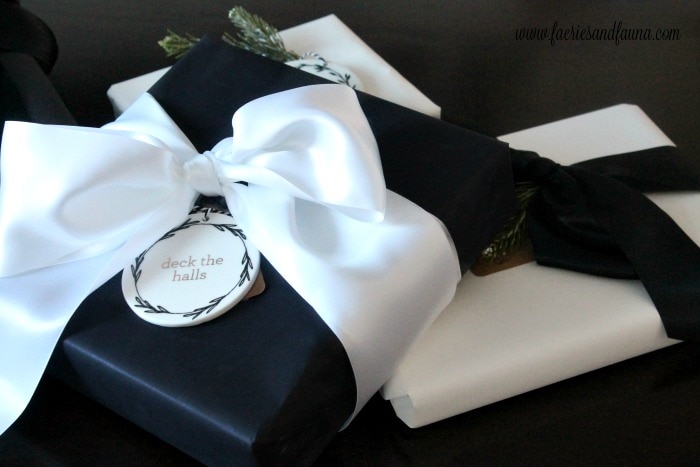 Real satin ribbon is absolutely beautiful and unfortunately the price tag to prove it.  There is no way I would wrap gifts this way unless I knew I could reuse the ribbon many times over, and found it on sale.  But the packages really are beautiful!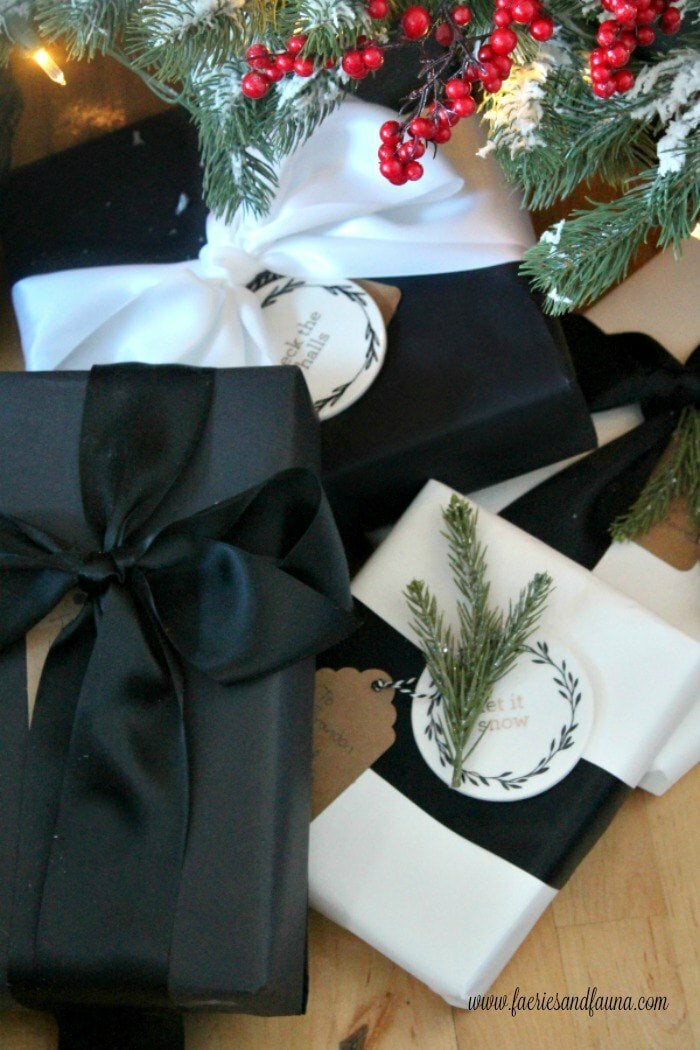 Real satin ribbon is not wire,   so I just tied the packages with a  simple bow.  To add some drama (and not cut the ribbon) I left extra long bow tails cascading around the gift.  To let the ribbon stand out I chose very plain matte finished paper and the simplest of embellishments.  Real satin ribbon is all the wow factor you need.
Children's Presents
We only purchase gifts various individual gifts for each of the grandchildren.  The adults are given a family gift basket based on a theme.   The satin bowed gifts in these pictures are not for the grandchildren for a couple of obvious reasons.  The price and they are kind of boring for little ones.  In the interest of being realistic and transparent, here is a photo of some of the grandchildren's gifts.
Like the style of these gifts.  Please pin it!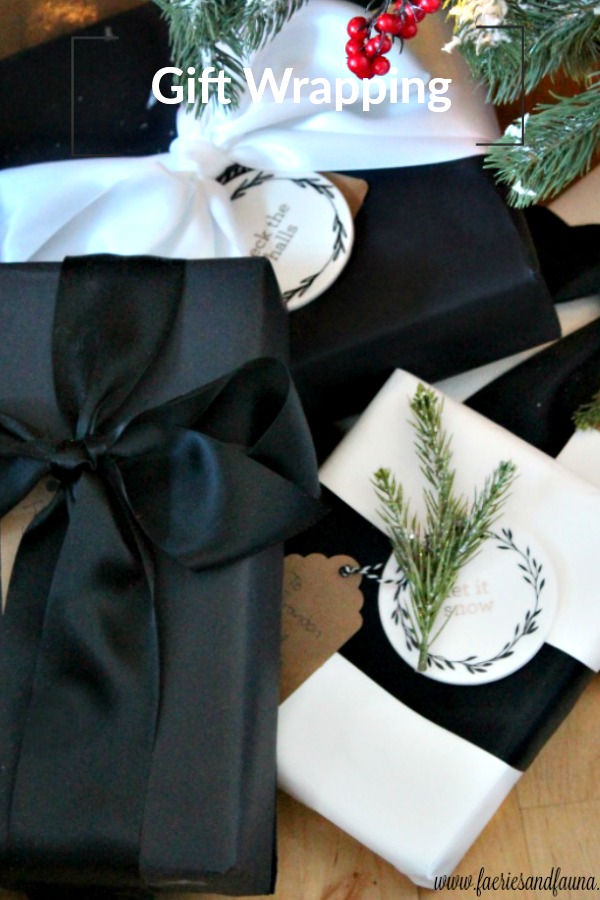 I am so excited to see all the different presents.  Grab a cup of coffee and enjoy!  I know I am certainly going to.
Leanna
Scroll down for many more Pretty Gift Wrapping Ideas!
---