DIY No Sew Fairy Tutu for Spring
Spring, green grass, playing outside, sitting in the sunshine. Life is good, it only gets better when my granddaughters are I get to play together. Add fairy tutu outfits to the outing and it becomes an occasion
This tutu is designed as a princess flower fairy costume. I made it with my eldest girlish, sweet and gentle granddaughter in mind, her personality is so soft and feminine all the time so this is suits her very well. This tutu uses an immense amount of tulle, but it suits our girl perfectly. When I saw it on her, I knew I wouldn't change a thing.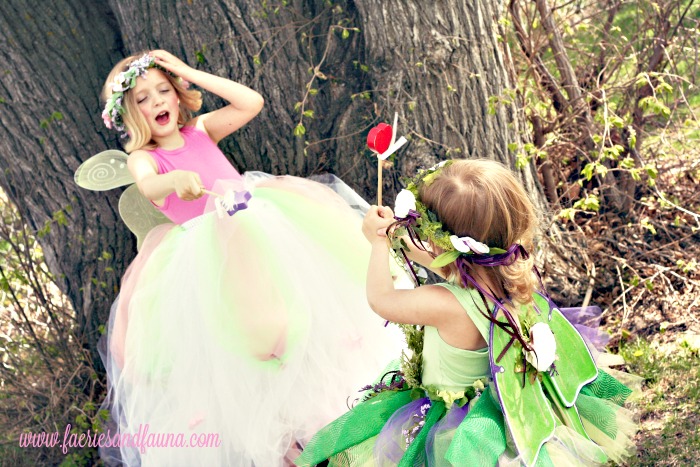 g
To make the floral white tutu you will need:
[wc_row]
[wc_column size="one-half" position="first"]
White tulle -380 yards (195 strips each 70″ long)
Pink tulle – 20 yards (20 strips each 40″long)
Green tulle – 12 yards ( 10 strips 40″ long)
1 adult size crochet headband with holes (or crochet top if available) mine had 65 rows across and10 rows down)
[/wc_column]
[wc_column size="one-half" position="last"]
Assorted coordinating flowers
Wide ribbon for a belt
Cardboard, measuring tape, scissors, crochet hook, needle and thread
[/wc_column]
[/wc_row]
All About Tulle
I learned a lot about tulle making this project. There are many types of tulle materials; bridal tulle, craft tulle, craft netting. Tulle comes in silk, polyester, cotton, or nylon. Wedding tulle that comes in bolts was the highest quality of tulle I found; unfortunately, it required cutting the tulle into strips. Dollar store netting was really rigid and scratchy and I don't recommend it. My final choice was rolls of precut wedding decor tulle made from nylon.
d
Sizing
The waist of the tutu is very elastic and will fit most 4 to 10-year-olds. But as little girls heights vary so much you need to measure how long the tulle should be. To do this measure from the underarm to the floor and then subtract five inches. this leaves the skirt off the ground a little bit.
My granddaughter is a tall little girl. to make the tutu 34 inches long, I doubled the length for folding and added two inches for the knot. So, in this case, I cut the tulle into 70-inch strips.
Cutting the Tulle
Please save yourself eons of time and make a cardboard template for cutting your tulle.
Cut your cardboard to length mine was 35″. Mark mark one end of the cardboard where you will still be able to see it once covered in tulle. Start the tulle at that end and flip the cardboard twice for each length of tulle needed. Cut the tulle in counts of 20, carefully cut the tulle at one end. ( makes ten strips)
j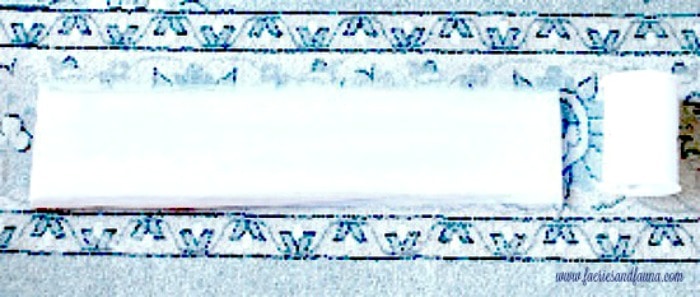 h
Attach the Tulle to the Elastic Waistband
The holes in my headband were quite small. Instead of stretching the headband to accommodate my fingers I pulled the tulle through using a large crochet hook. (For those who crochet it's like doing single crochet and then pulling the tulle through)
Adding the tulle is a very straight forward simple process. (I used pink tulle for contrast in these photos)
f
g
Start at the seam third row from the bottom and tie tulle in every hole. Repeat for two more rows. You will end up with 3 rows of white tulle. Repeat the process around the entire headband.
Make the Tulle Petal Overlays
Once you have the three rows of white ready, make 5 petals, spread evenly around the tutu. Here is a chart of the colour placement for each petal.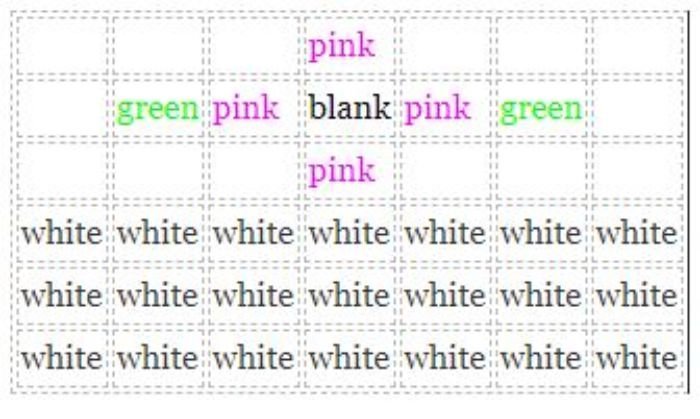 Once the tulle is attached.
Take the 4 strips of green tulle and layer flat together, then layer each pink tulle neatly over the green. Wrap the tulle with white thread tying the ends together, fold under forming the blossom, add a couple of stitches to hold it in place.
Repeat for the other four blossoms.
Finishing
Sew assorted blossoms around the bottom of the tulle as you choose. I purchased little matching cotton camisoles to tuck into the fairy tutu, making it comfortable. (My little grand daughter's forest fairy tutu costume is also posted here.)
a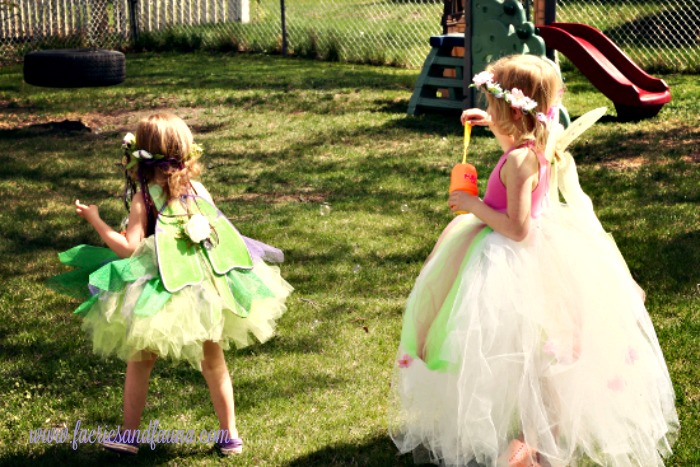 The little princess fairy tutu comes with a floral crown. Here is a closer look.
e
It really was so much fun.