How to Build a Small DIY Patio Table or Porch Table
Simple Build Small DIY Patio Table
This DIY small porch table is a very simple build using 1 by 6 lumber and L brackets. I was able to build it by myself in about an hour. My hubs could likely put it together in half an hour but it was simple enough I was able to build it by myself. It looks really cute sitting by my front door, and its the perfect accessory to hold some plants, and my little hello sign. It looks so cute for something I made for less than $20. I love having it.
Small DIY Side Table Supplies
You will need three 8 foot boards of 1 by 6 lumber
8 L brackets and 32 small 1/2 inch screws
4 one inch screws
White Primer and White Paint, and Poly Sealer
120,150,220 grit sandpaper (optional)
Cutting Lumber for the DIY Side Table
Cut the 1 by 6 into the following pieces
3 lengths 30″ long for the top
2 lengths 26″ long for the legs
1 length 27″ long for the cross brace.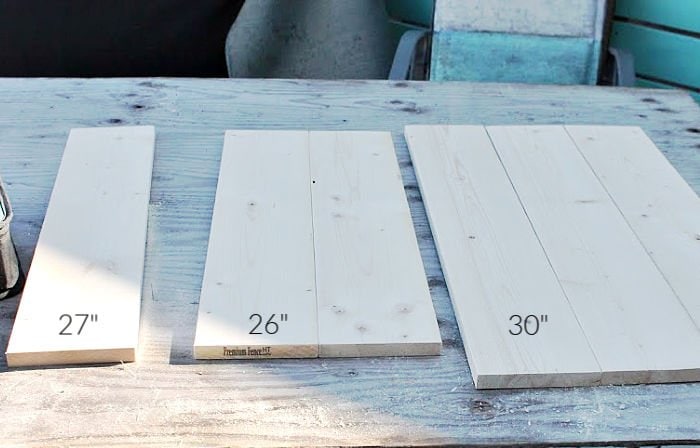 Its optional but I recommend sanding your boards with 120, and then 150 grit sandpaper before continuing to build your table.
Building the Top of the Side Table
Start by gluing the three pieces of the top together. Run a narrow strip of glue along the edge of the wood. Press the two pieces of wood to the third one creating a box. Clamp in place and let dry for half an hour.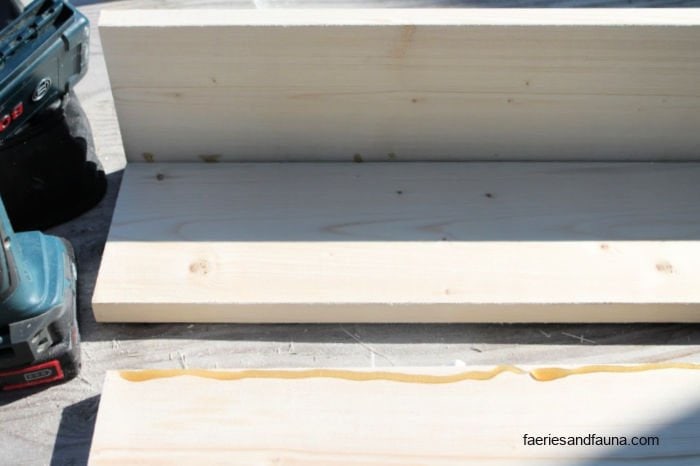 Place the L brackets along the seams between the two boards and screw in place using small screws. My electric screw driver would not fit between the two upward pieces of wood. I used a small handled screw driver instead.
Place four brackets about six inches in from the end.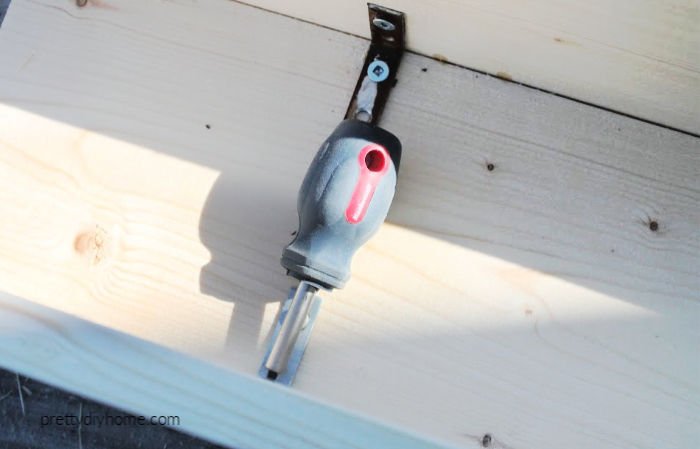 Once you have the table top complete set it aside, and start on the legs and cross piece.
Building the Legs and Cross Piece
Measure three inches from the bottom of the two 26″ leg boards. Make a pencil mark. Predrill two holes about 1/3 of an inch up from your markings.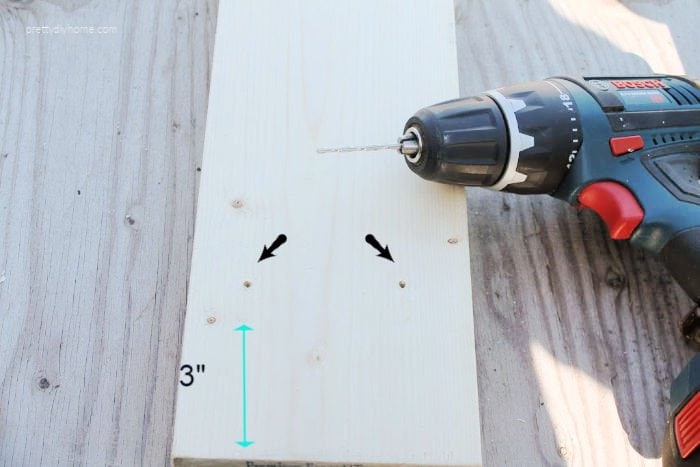 Line up the bottom of the cross piece lumber with your 3″ markings. Make sure its level and then attach with screws.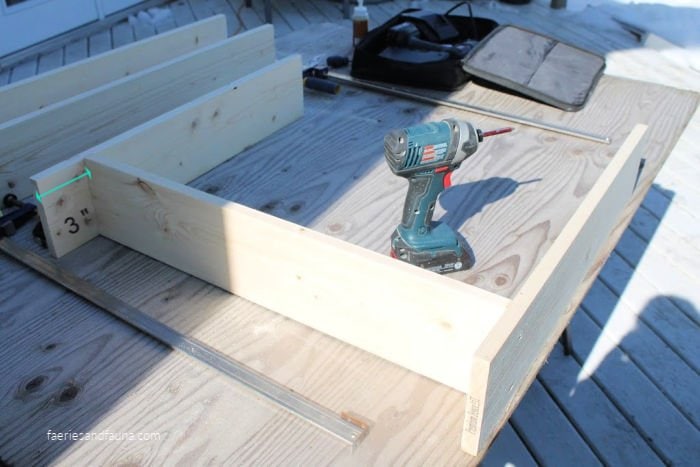 Place the legs into the underside of your table top. Center the table legs by making sure the distance between the leg and the edge of the table top is even on both sides. Attach the legs using the L brackets.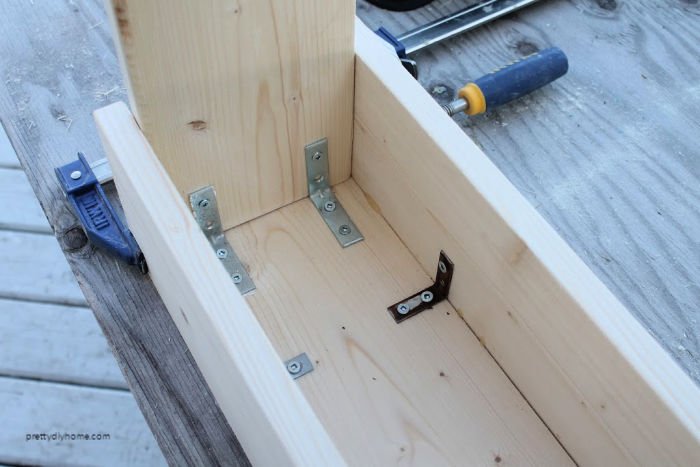 Remove the clamps.
Finishing the Side Table
Finish the table using primer and white paint, I used Binz primer, two coats of Sherwood William Extra White interior and matte polyurethane.
I sanded between each coat using 220 grit sandpaper.