Modern Farmhouse Canvas Print from Photowall my Review
My Experience with Photowall Wall Art Canvas Prints
When you put in so much time and effort into your home there are certain final touches that are not in a diyers skill set.  Our home has one large wall that needs a high quality focal point. Thank you  Photowall for sponsoring this post, because of you I was able to afford a large canvas print for my living room, problem solved.
Its always easier to decorate a room when you have a feature to start with, this canvas wall art works so well for choosing the remaining details for our family room. The canvas wall art has all sorts of beautiful soft farmhouse colours to inspire.  I am excited to grab or make a few new accessories to go along with it.
This is a sponsored post, but you know I am so fussy about picking products to review, they have to be something I think I may truly love.   I am inherently honest and won't  recommend a product unless I actually love it, found it well worth the cost, and  thought would bring value to your homes and mine.
Photowall's catalogue has all sorts of different styles of wallpaper and artwork in various sizes.  I chose a large 40″ square farmhouse themed canvas print, and I am delighted with it.  Photowall also sells wall paper, framed art and posters.  Grab a coffee and check it out.
Here's my story about my pretty new Modern Farmhouse Canvas Print.
Ordering and Delivery
As I was very excited to get the artwork I couldn't wait for it to arrive.  Thankfully, it took four days to arrive from Europe, yeah!  Photowall emailed me as it progressed through each point of assembly, and provided tracking for the mail service.  Isn't it funny how long something seems to take when your waiting for it?  The waiting was relatively painless.
It arrived in a long box, with all the various hardware.  Here is a photo that shows you how the box arrives and gives you a perspective of the size.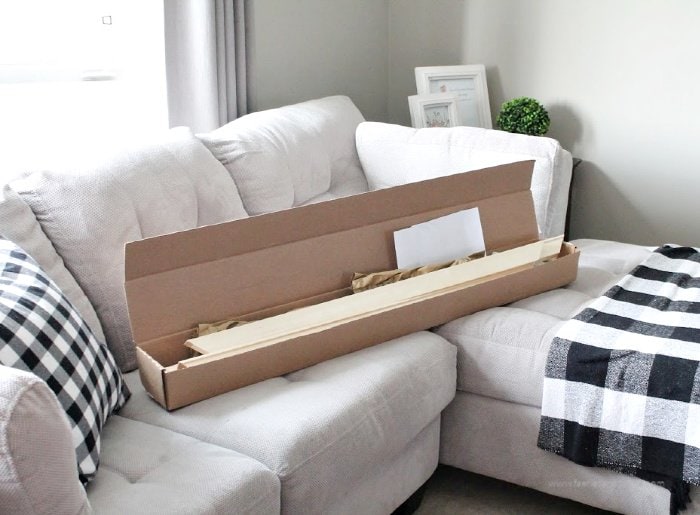 The Canvas and Frame
The watercolour print is very pretty.  This sweet watercolour cow is perfect for modern farmhouse decor, but not overly feminine.  The catalogue has a huge selection and I found the perfect art canvas for this room. The soft farmhouse colours, gold, and soft grey, with creams and a little touch of pink on the nose suit my tastes perfectly.  It has the signature of the artist in the corner,  she can be proud of her work for sure.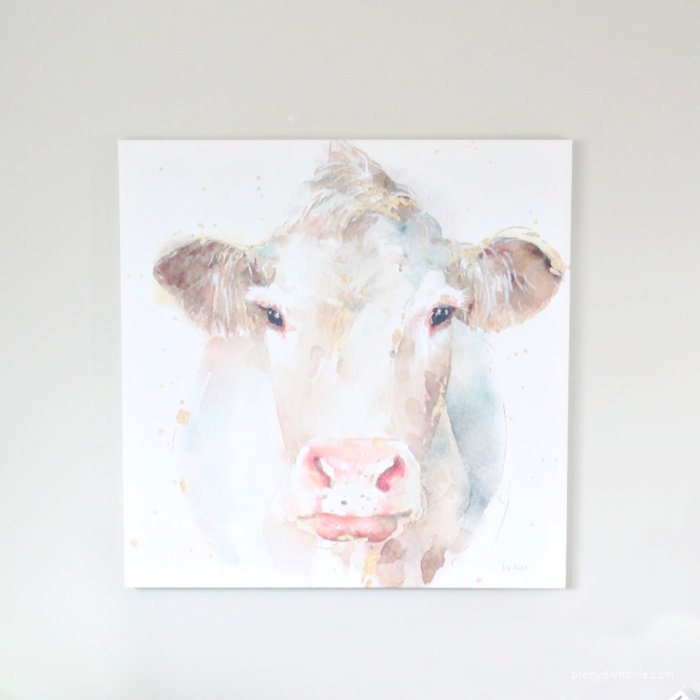 I had a hard time choosing between this watercolour cow and more feminine cow with the floral crown.  They also have a highland cow among others, but what can I say this one had pink and gold.  So cute.
I waited two days expecting Hubs to be home from camp to help me stretch the canvas evenly.  As it happens Hubs had to cover for someone so he stayed at work for three straight weeks.
I sat looking at the box for two more days feeling annoyed before deciding to try it by myself.    Photowall's assembly process took care of the canvas stretching, it is truly awesome.  Let  care of the stretching the canvas issue, they show you how it works.
Assembling the Photowall Canvas Print
The Photowall artwork comes with complete instructions, but I want to show you just how easy, quick and well done the assembly process is.
The box comes with everything you need to assemble it. I was really pleased to see no stapler needed.  Maybe I am a geek, but that was such a nice change.
Check out how heavy duty the frame is and the canvas is much thicker and higher quality than I expected it to be.
The wood frame comes in four pieces, each having a sticky strip of glue.  I began by laying the canvas flat on a clean surface, removing the glue and then placing them on the four sides of the canvas.  You can see how wrinkled the canvas is.  At this point I was still wondering about the canvas stretching but it worked out so well.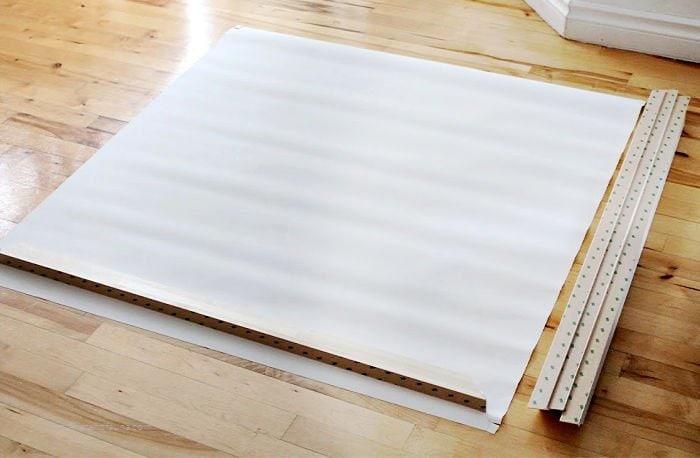 Place the glued strips along the very edge of the canvas, paying heed to the corner cuts.  Its all cut and trimmed out for you, no fuss no muss.  Here's how each corner worked.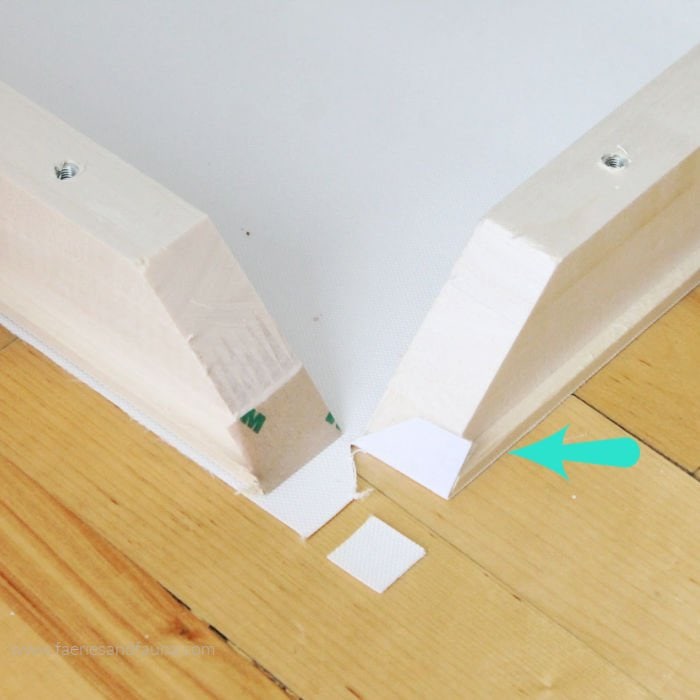 It took about 10 minutes to attach the frame to the canvas and I  was really fussy.  It won't take you long at all as I was also taking the pictures for you.  Once you attach the frame the magic happens, such a simple idea, but I was so impressed.
You flip each one of the four frame pieces over, and this stretches the canvas out almost perfectly, so their are only slight wobbles (techie word I know) in the canvas.  See the difference from the first picture.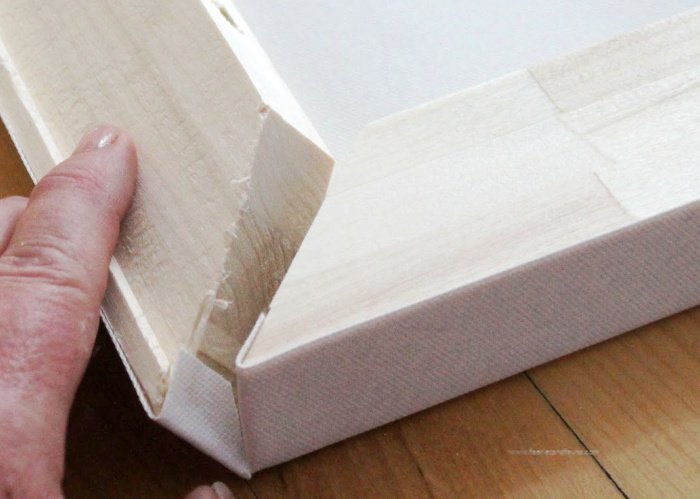 The quality of the frame brackets was really surprising to me,  really nice heavy duty brackets. They are easy to attach with  the provided metal screws in each corner.  I began by with the two inside screws,  lining up the opening in the metal bracket with the oh so handy predrilled holes in the frame.  Then I added the outer two.  I was so impressed that they came with the little black wheels for screwing them in.  They were super easy to install, and NO tools.
Once I had all the screwed inserted in the predrilled holes I tightened the corners.  I was super excited and surprised how the heavy duty bracket system gave the final stretch to the canvas.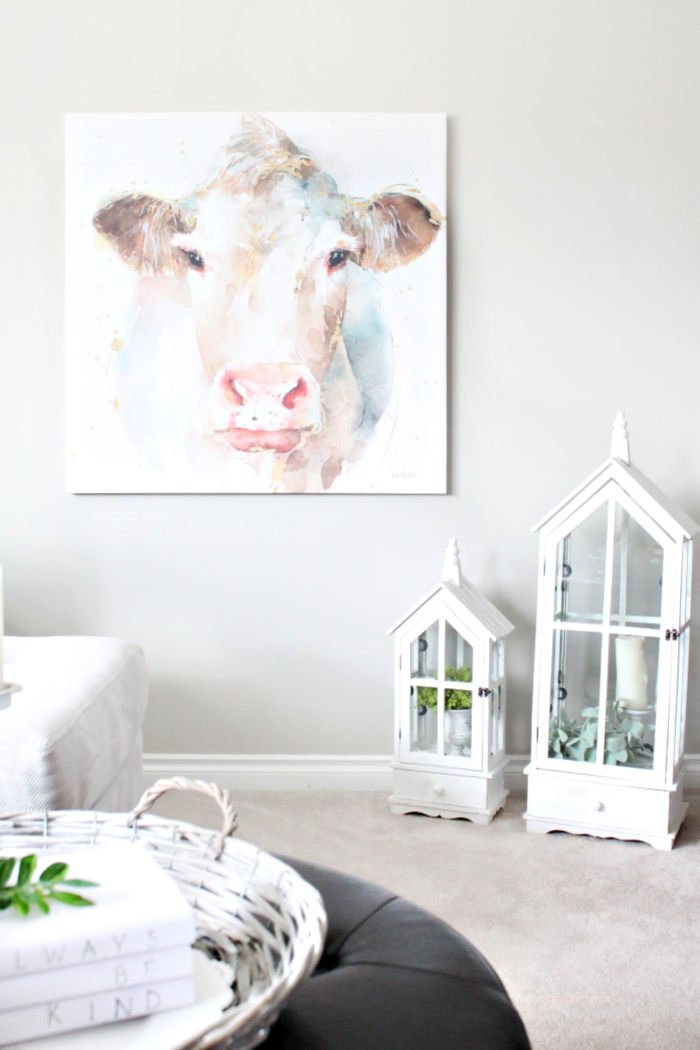 Final Thoughts on Photowall Canvas Art
Yes this post is sponsored, but I do highly recommend purchasing from them.  My experience was very positive, right from quality, through shipping, and finally the great assembly process.  The farmhouse cow canvas print is gorgeous.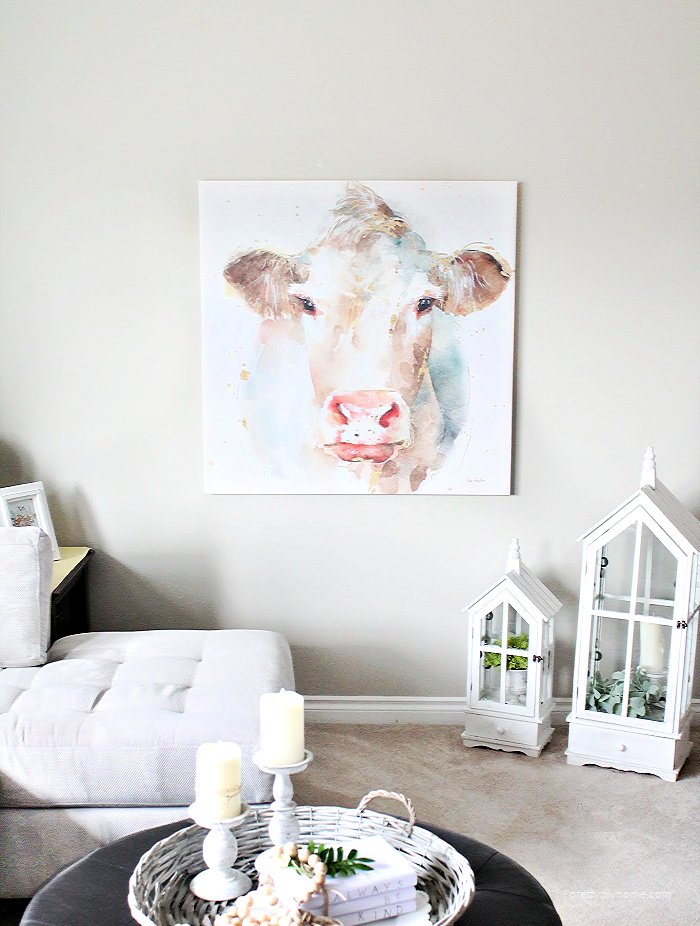 Best part is how adorable this pretty cow looks on my living room wall.  Its such perfect fun modern farmhouse decor and I love love love how it made my room feel decorated.  Sometimes even a DIYer has to invest in pretty things to get the quality you want.
Do you love this large piece of artwork?  Pin it for inspiration!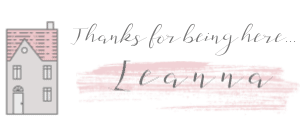 Please comment and let me know what you think of my new wall art and decor.  I love to hear your thoughts.